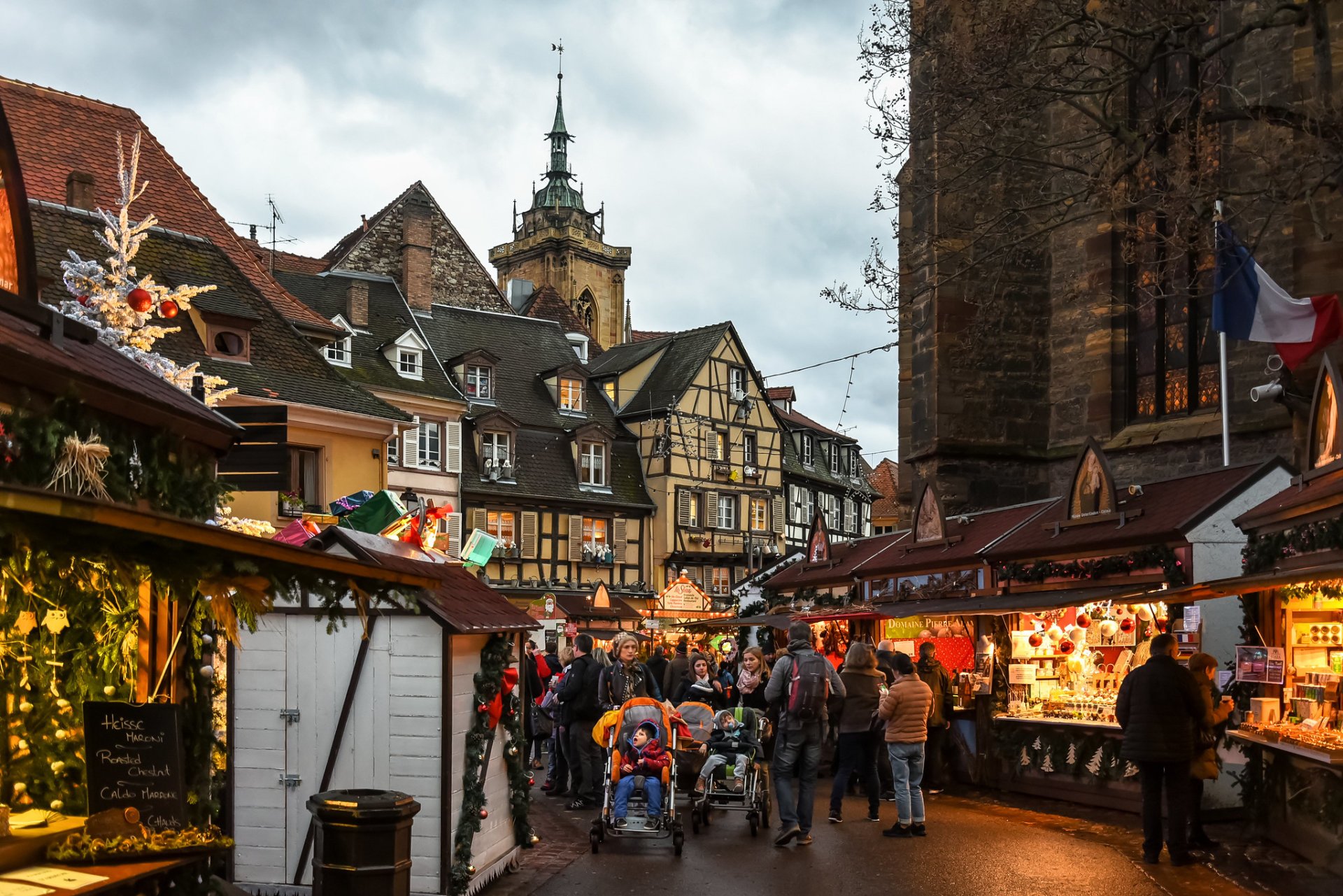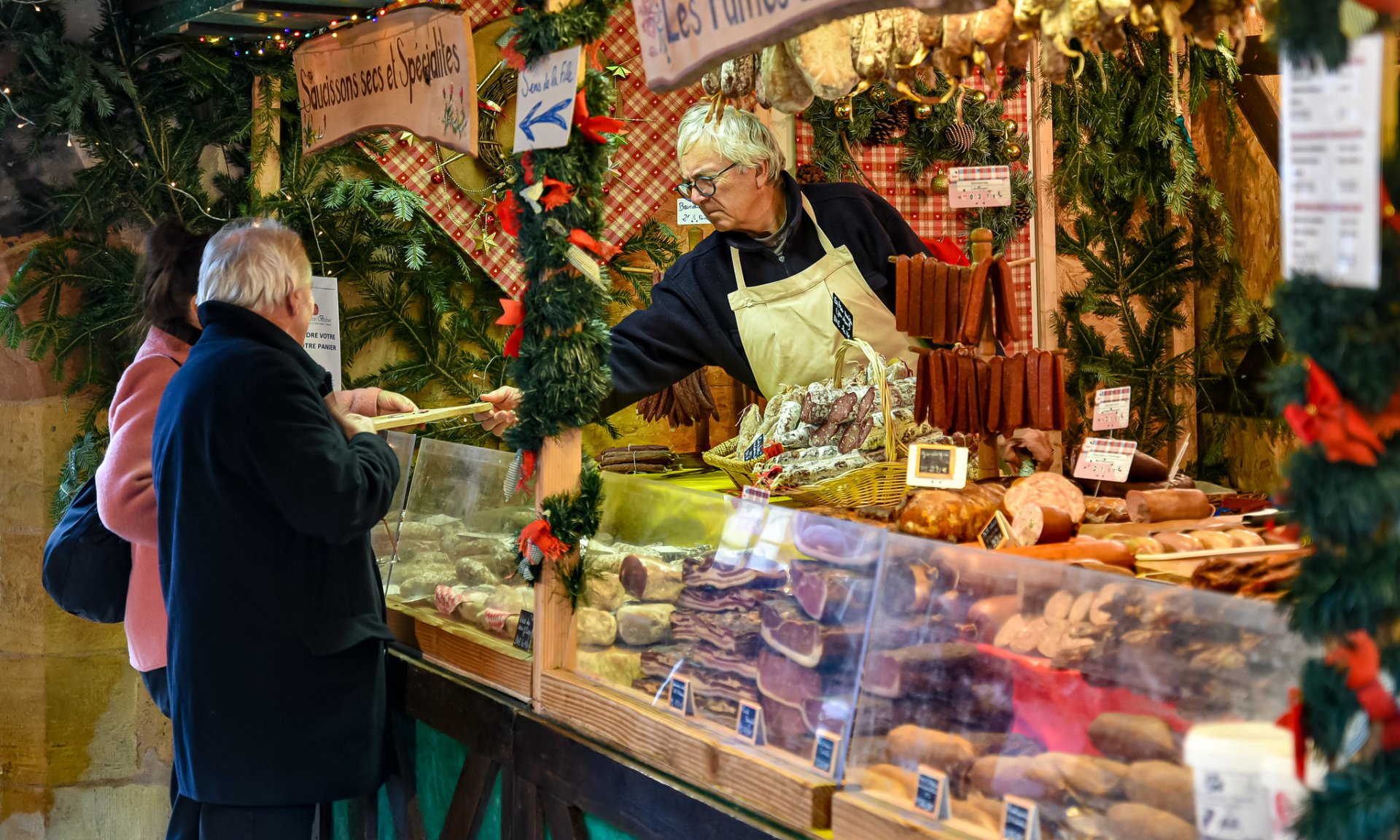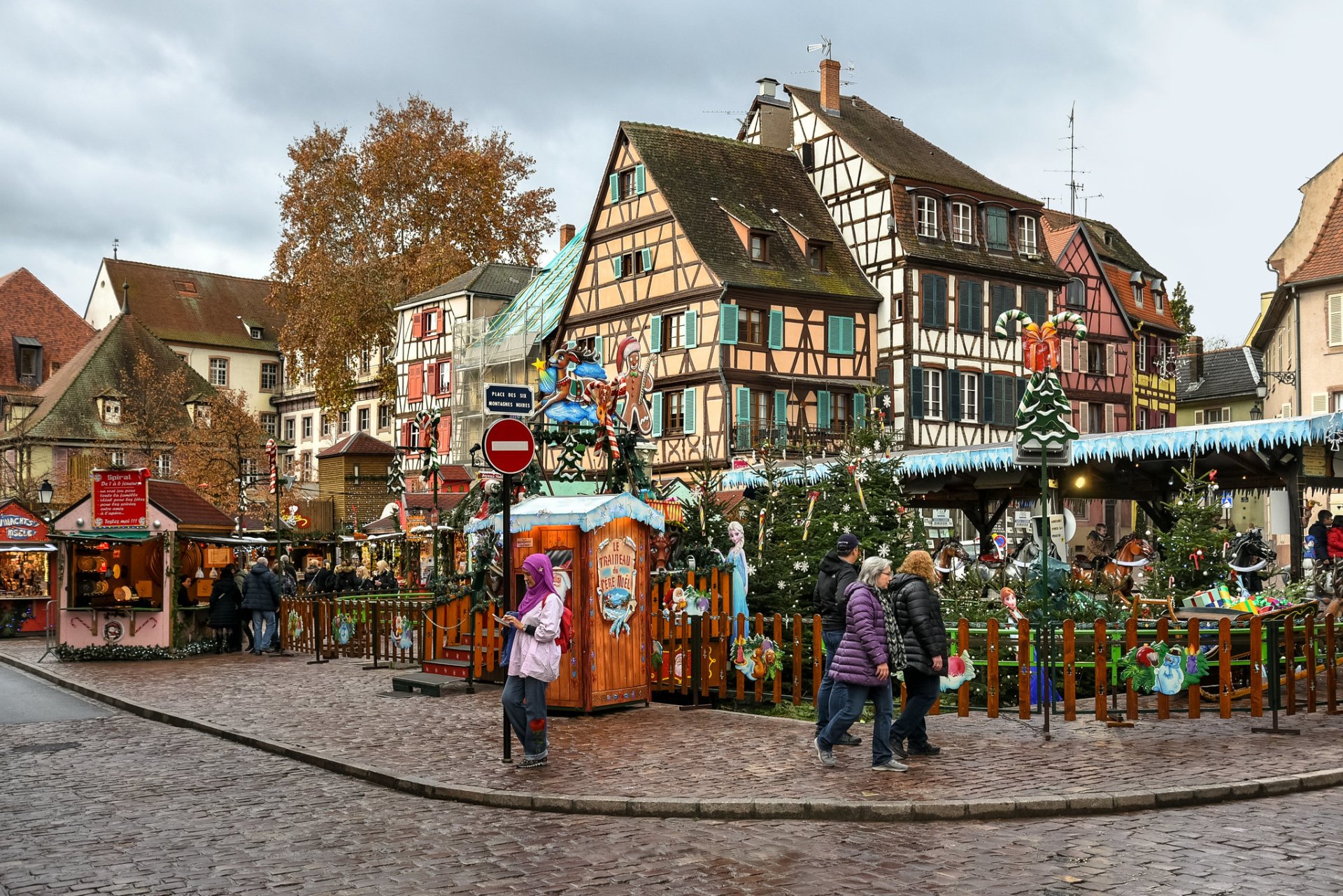 Colmar is rightfully called a fairytale town, so no wonder Colmar Christmas Markets are considered among the best in Europe. Located in the heart of the Alsace region, Colmar's six Christmas markets radiate with holiday magic. Thousands visit Colmar to marvel at unique decorations in a beautiful historic old town with picturesque canals illuminated with holiday lights, cobblestone streets, and half-timbered houses. Whether you are looking for local gourmet produce or unique handmade gifts, Colmar has something for any taste.
Artisan Market at Place des Dominicains
Located by the beautiful 14th-century Eglise des Dominicains, this Christmas market focuses on the Alsace region's arts and crafts. The market features about 60 wooden chalets with jewelry, original decoration, paintings, and other art. The market also offers rides and entertainment for children as well as various festive treats
Place de la Cathédrale
This Christmas market is a must-see for foodies. The newest of all Colmar markets has become one of the best in Colmar thanks to its gourmet foods, from oysters to Alsatian specialties and various desserts. Reward your taste buds at the holiday village consisting of 9 cabins with 9 chefs creating unique foods and flavors!
Place de l'Ancienne Douane
The largest Christmas market in Colmar is located in the heart of the old city, with about 50 wooden chalets surrounding the Schwendi fountain. Located in a stunning setting, dominated by Gothic and Renaissance architecture, this market is always full of people shopping for one-of-a-kind gifts or grabbing a bite.
Indoor Market at Koïfhus
If it's cold outside, you can shop at Colmar's medieval Koïfhus building, where local artisans offer a wide selection of ceramics, pottery, glass, wood sculptures, hand-made hats, jewelry, and apparel. Hunt for your treasure in the comfort of the warm building, which will let you enjoy the Christmas market atmosphere and escape the cold.
Place Jeanne d'Arc
This versatile market boasts an Alsace village atmosphere and a historic setting. Surrounded by half-timbered buildings, this market is a perfect place to indulge in local foods like foie gras, bredalas, jams, and cold meats, as well as sample local wine and schnapps.
Children's Christmas Market
Called the Petite Venise, this family-friendly market is one of the most beautiful in Colmar. Surrounded by half-timbered houses, it's located on both sides of the River Lauch. Dozens of stalls offer toys and gifts and various activities for children. The market features real rabbits or sheep, the nativity scene, and Santa's Giant Letter Box.
Christmas markets in Colmar are open from late November to late December, from 10 am to 8 pm.
Find hotels and airbnbs near Colmar Christmas Markets (Map)