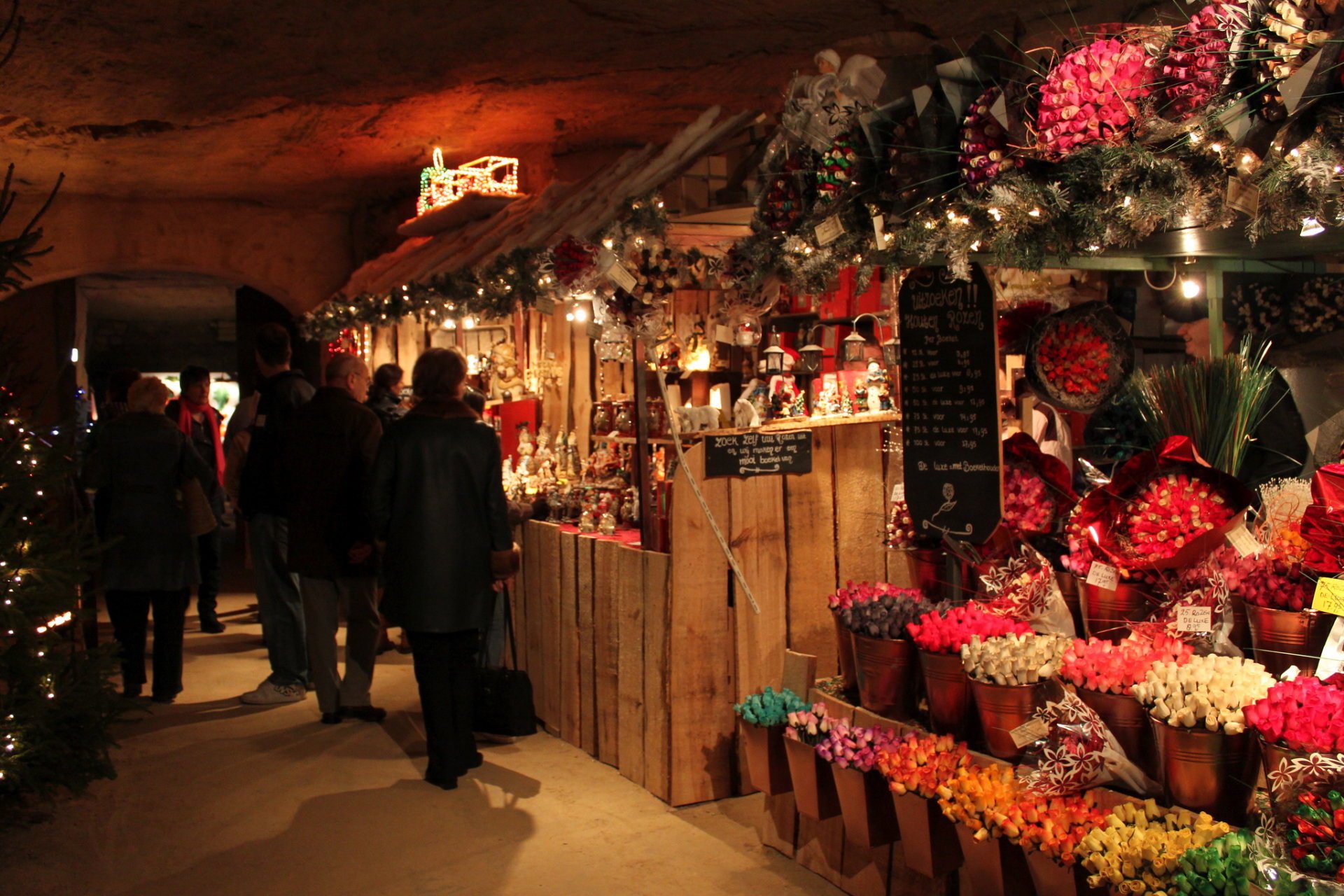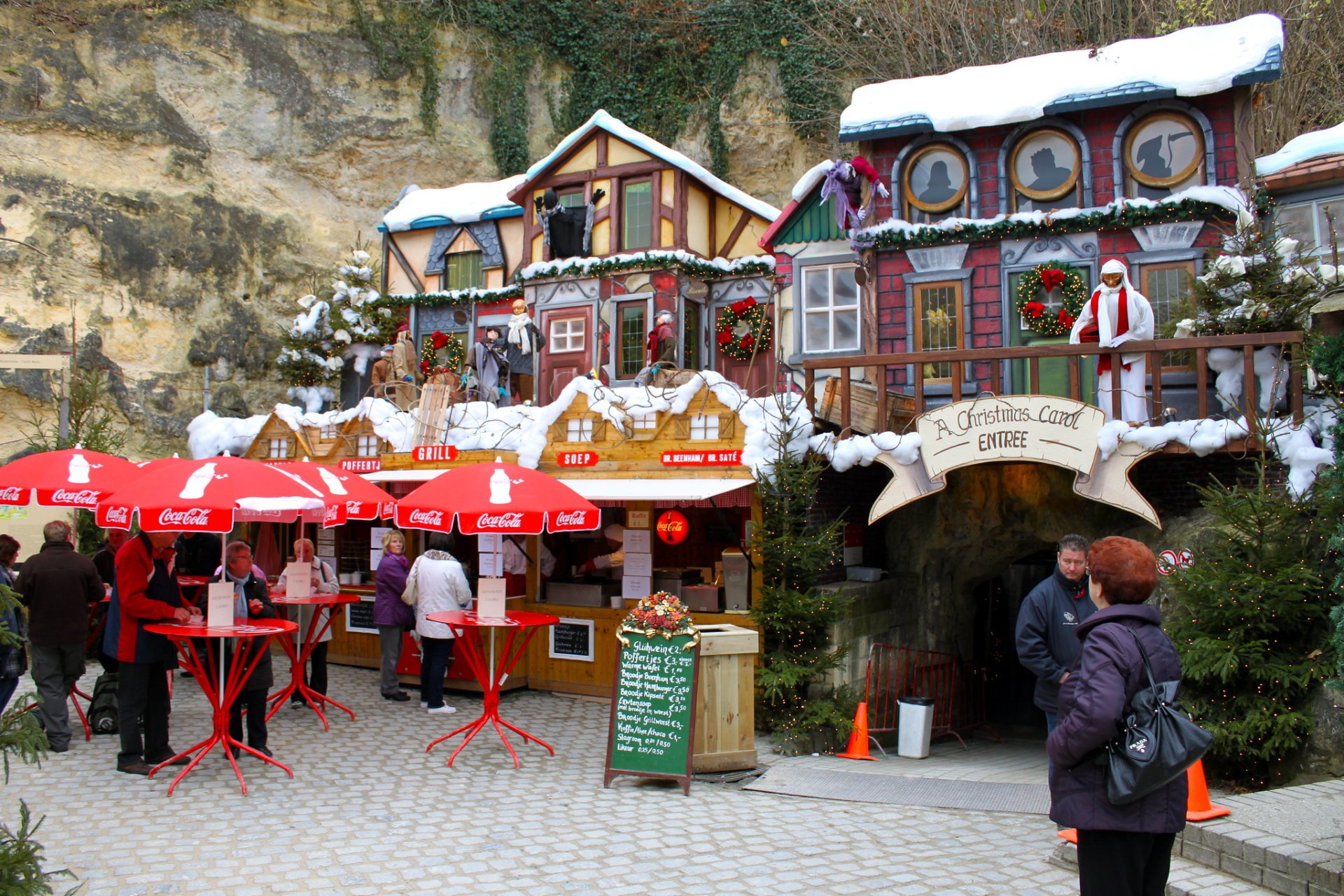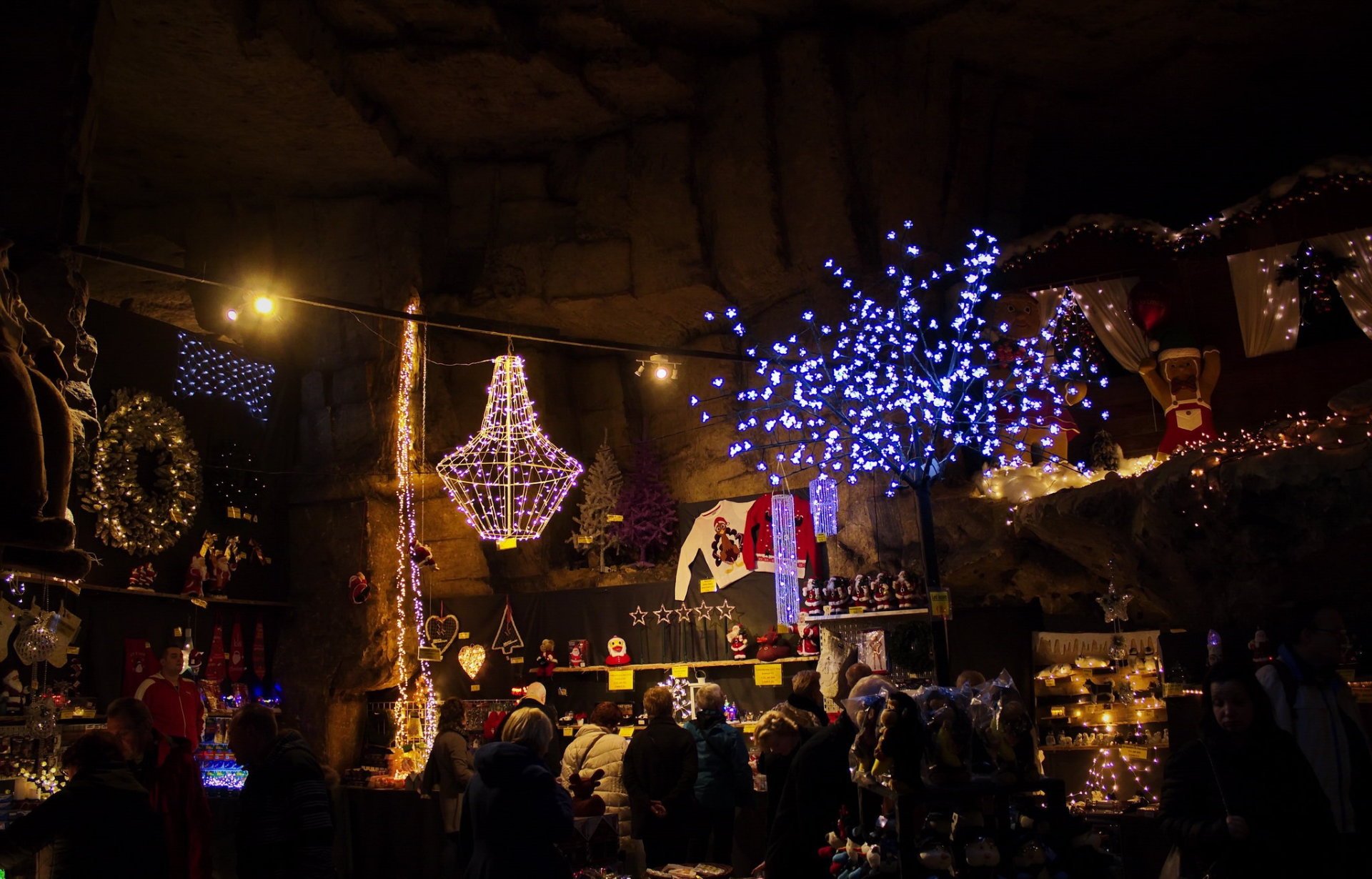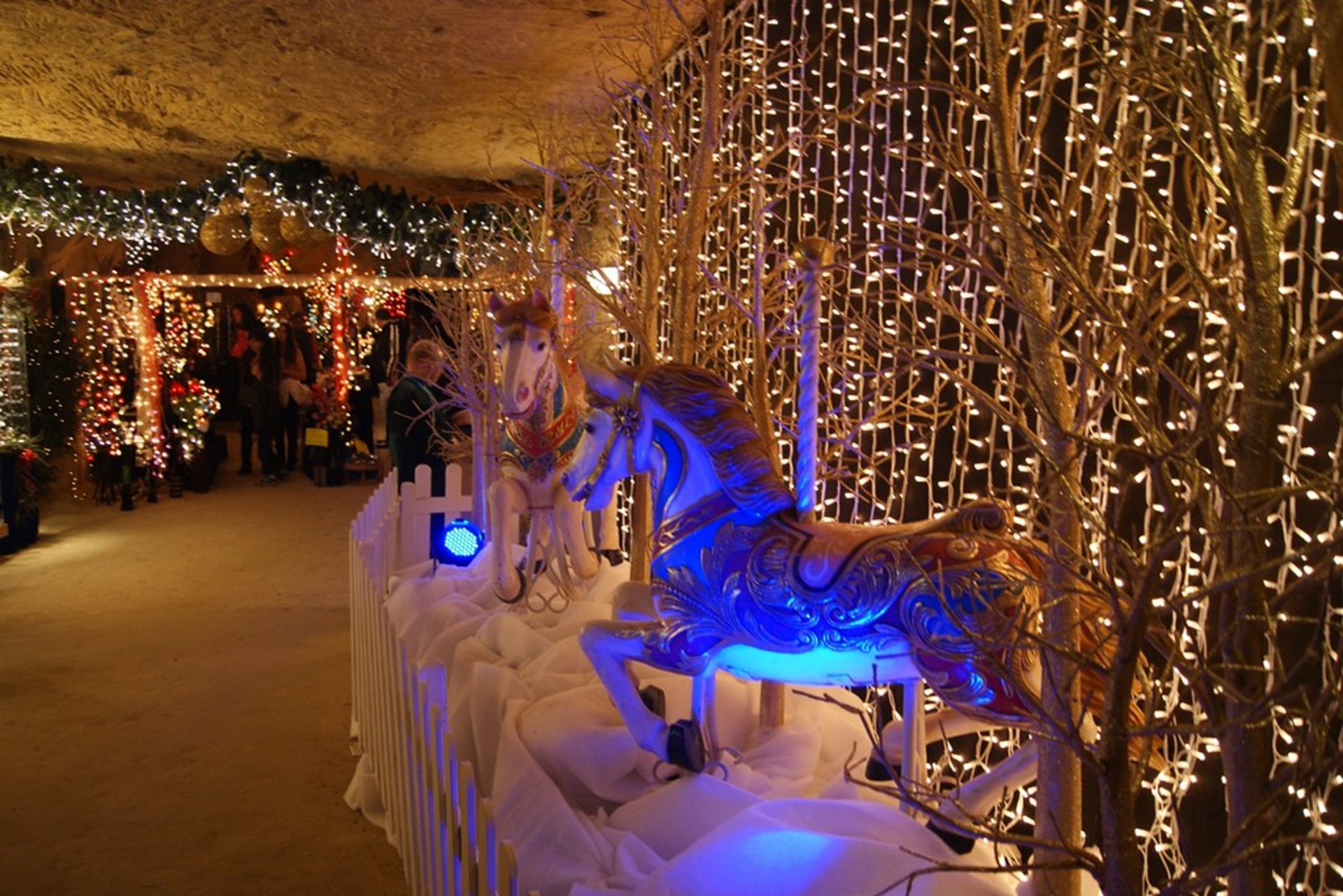 If you visit Valkenburg in the province of Limburg sometime between late November and early January, you'll be carried away by the festive hustle and bustle prevailing at Kerststad Valkenburg (Valkenburg Christmas Town). But local Christmas markets, tucked in fancy locations, such as caves or castle ruins, take the cake as the main crowd pleasers.
Kerstmarkt Fluweelengrot
One of the most popular Christmas shopping destinations in Valkerung is Kerstmarkt Fluweelengrot or Velvet Cave Christmas market. Located under the ruined castle of Valkerung, this fair boasts an unusual backdrop, enhanced by the ancient charcoal drawings on the walls. Browse for some fine gifts for your loved ones or treat yourself to delicious seasonal goodies at 50 Christmas stalls.
Kerstmarkt Gemeentegrot
Discover another famous holiday fair in Valkerung's Municipal Cave, one of the city's most significant sightseeing spots. Kerstmarkt Gemeentegrot is celebrated as Europe's largest underground Christmas market. You've got a unique chance to do your gift shopping and enjoy amazingly decorated corridors, ablaze with festive lights.
Santa's Village
In addition to underground Christmas markets, Valkerung also hosts some above-ground fairs, such as Santa's Village, set at Theodoor Dorrenplein Square. It offers a special atmosphere with dozens of cozy wooden chalets, gem-packed with holiday accessories, gifts, and various snacks, including hot waffles, churros, and crêpes. Besides, Santa's Grill offers traditional Bratwurst sausages, whereas Santa's Bar has hot chocolate and mulled wine. Santa himself is available for meets-and-greets on Wednesdays, Saturdays, and Sundays at his Chillroom next to Santa's Bar.
For more information on the hours and admission, go to our External Resources and check the official websites of Kerstmarkt Fluweelengrot, Kerstmarkt Gemeentegrot, Santa's Village, and Christmas Town Valkenburg. Lastly, if you are up for booking a stay nearby, view our map suggesting the best options close to the fairs.
Find hotels and airbnbs near Valkenburg Christmas Markets (Map)