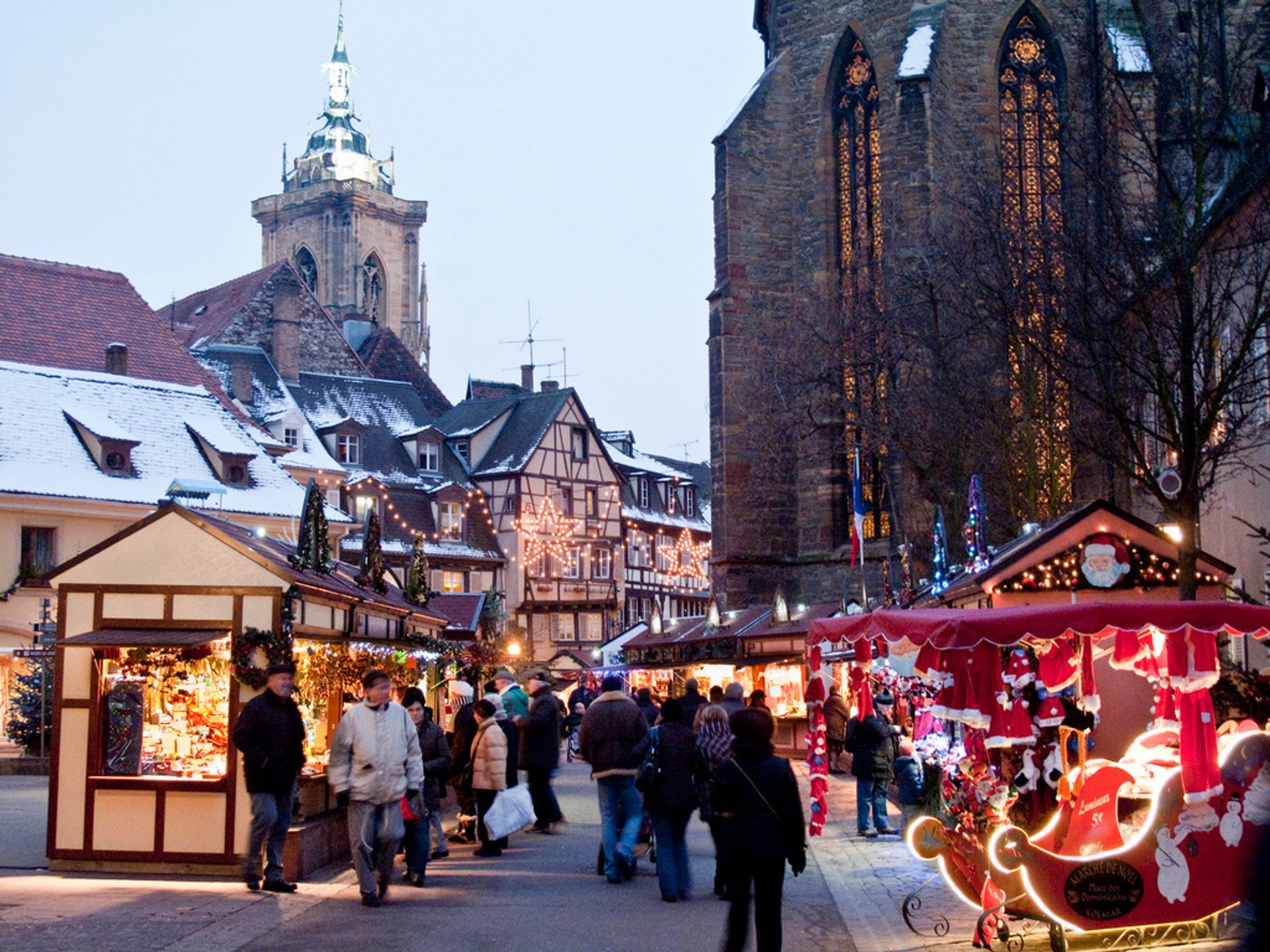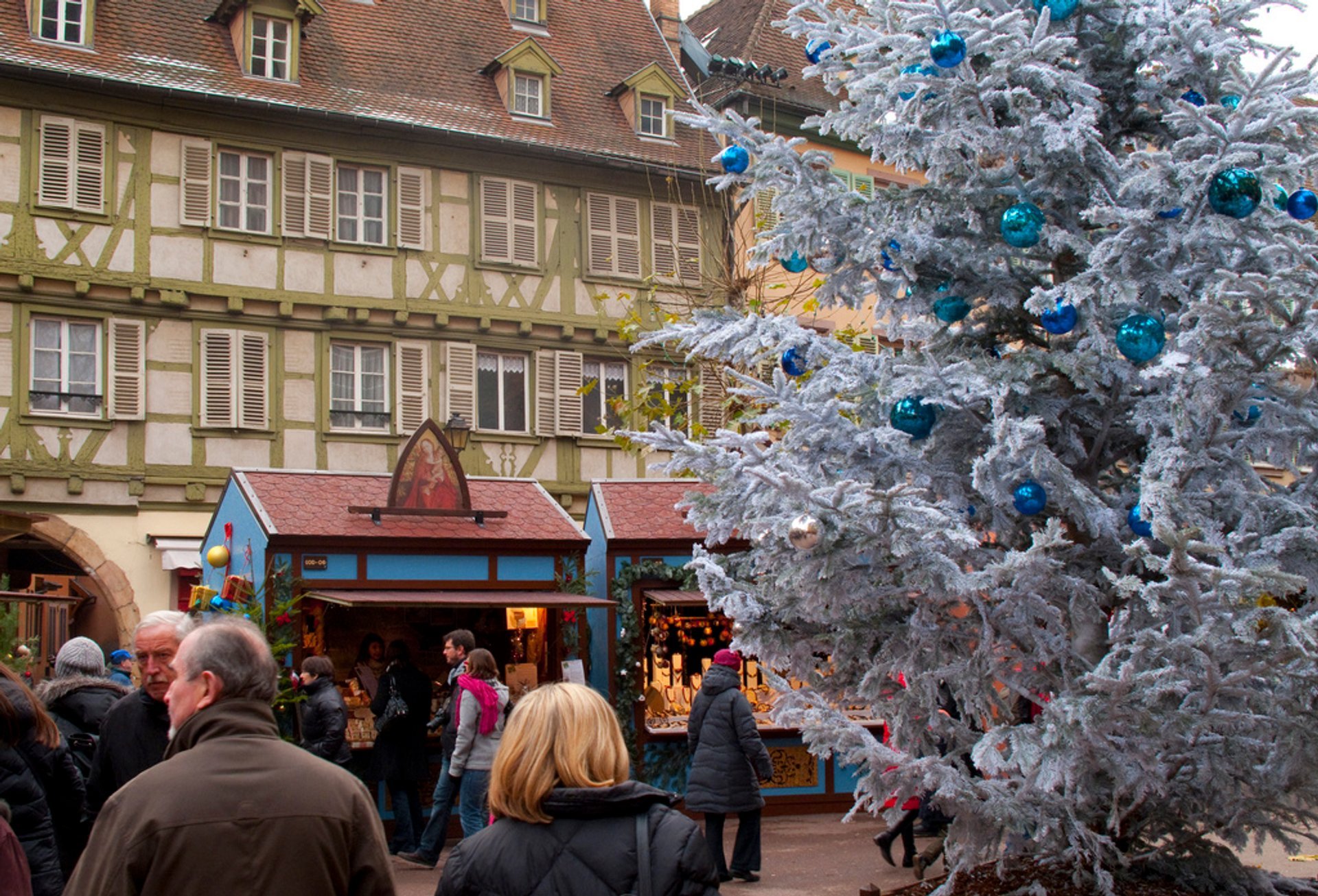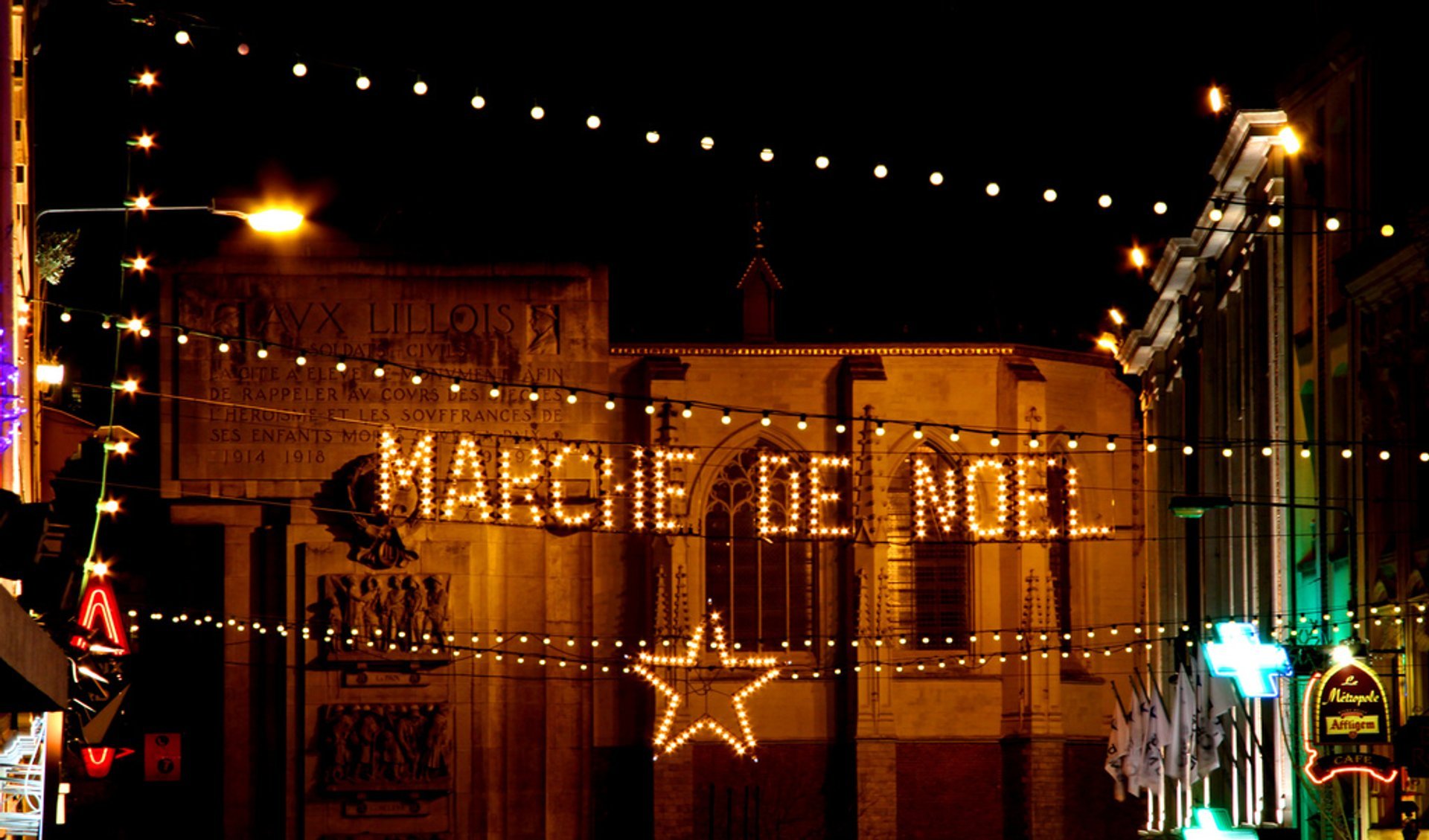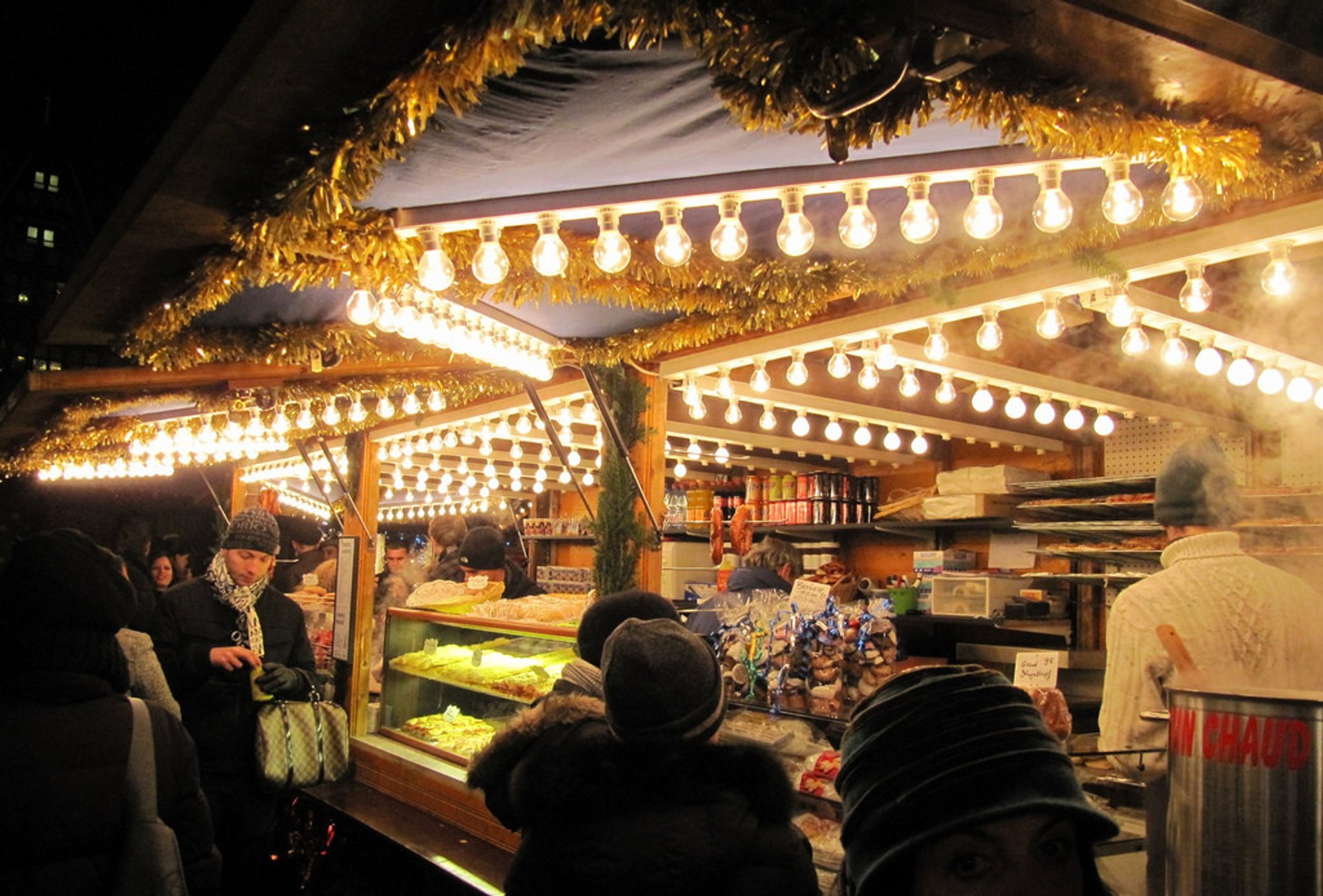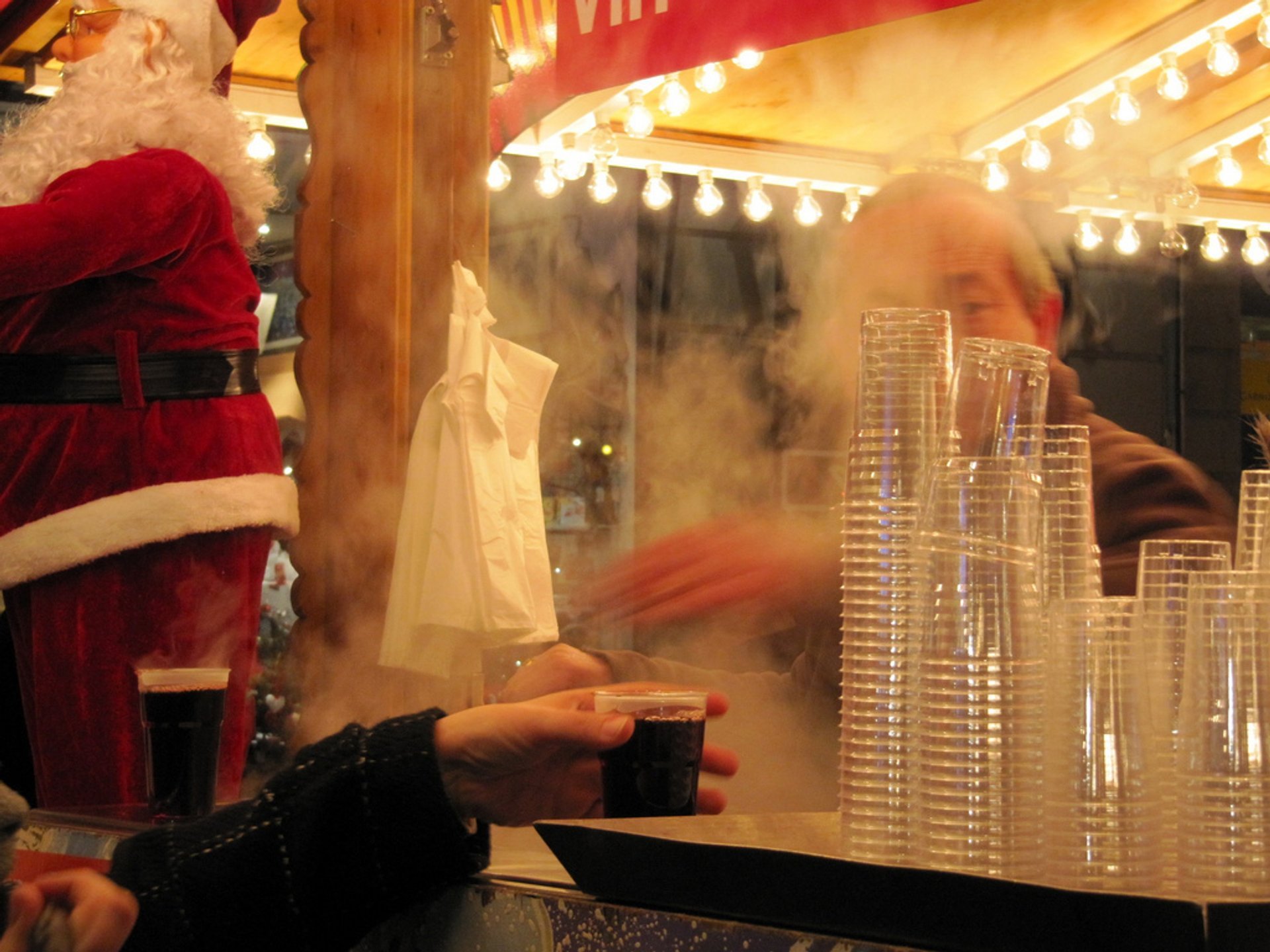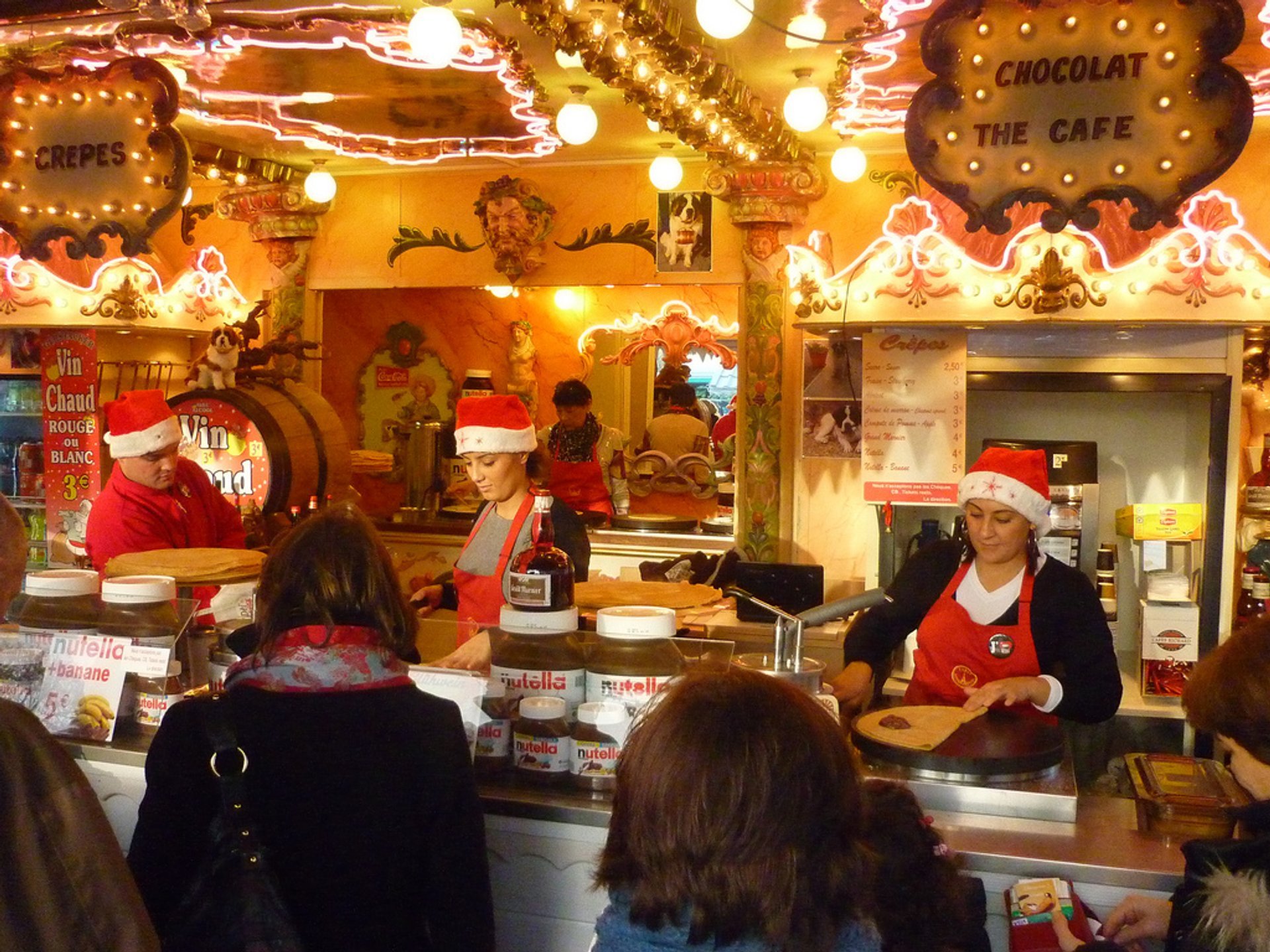 Colmar—Christmas Markets
Office de Tourisme de Colmar
See accommodations nearby
Getting into the holiday spirit is easy in France with its lavishly decorated streets and numerous Christmas markets all over the country. Most French Christmas markets (Marchés de Noël) operate from late November till the end of December. They offer lots of regional culinary specialties, festive decorations, crafts, and arts.
Colmar Christmas Markets (November 24–December 31, 2022)
In Colmar, there are five Christmas markets, which makes this city in Alsace a perfect holiday destination. Wooden chalets are offering festive food and gifts across the town. One of the main markets is located at Place des Dominicains near the beautiful Dominican church. Over 60 stalls surround large decorated trees. Place de l'Ancienne Douane Christmas market is located by the picturesque Schwendi Fountain. Place Jeanne d'Arc Market is famous for its delicious foie gras, meats, cheese, and wine. If there is wind or rain, visitors can seek shelter at the Koïfhus indoor market. Families with children appreciate Petite Venise with many toy stalls and a large Nativity scene. There is also a Santa's letterbox. You can explore the markets on your own or book a tour not to worry about the logistics and enjoy your Christmas visit to Colmar.
Lille Christmas Market (November 18–December 30, 2022)
One of the largest French Christmas markets is located on Place Rihour, Lille. About 80 cozy chalets feature gifts from artisans, local gingerbread, gauffres liègoises, foie gras, cheese de Savoie, and wine are a must-try. Lille's main square hosts a huge Christmas tree and a Ferris wheel, offering a panorama of the market square. Check out the carved nativity scene and beautiful ornaments decorating the square.
Christmas in Strasbourg (starting November 25, 2022)
The first Christkindelsmärik of Strasbourg was held back in 1570, which makes it the oldest in France. It hosts over 300 chalets located in 11 areas of the city. They offer arts, crafts, and Christmas decorations. Sipping mulled wine or vin chaud and snacking on pretzels, enjoy the views of the Christmas tree in Place Kléber and surrounding UNESCO sites. Advent choirs sing Christmas songs, and live nativity scenes are impossible to miss. Strasbourg markets have different specializations. One is dedicated to local food, with farmers offering produce for sale; another is all about being environmentally friendly. At the same time, there are also markets with an emphasis on gifts and crafts.
Paris Christmas Markets (November 19, 2022–January 8, 2023)
Paris during Christmas hosts many beautiful markets near landmarks such as the Notre Dame Cathedral or Champ de Mars. The latter offers a nice view of the Eiffel Tower and many stalls where artisans sell their crafts and handmade Christmas cookies. Le Grand Market is one of the biggest and offers carriage rides that will let you appreciate massive decorations at the market square. Some markets feature ice rinks, choirs, and Christmas trees, transforming the French capital into the winter wonderland. Read more about Christmas markets in Paris over here.
Christmas Village in Nice (December 1, 2022–January 1, 2023)
The Christmas Village (Village de Noel) in Nice offers incredible light decorations that color the trees and buildings. It features 60 stalls with crafts, an ice skating rink, a Ferris wheel, and carousels. The market is also famous for its wide selection of champagne and seafood. You also don't have to worry about winter weather spoiling your shopping plans.
Christmas Market of Bordeaux (November 25–December 25, 2022)
The Christmas Market of Bordeaux, or Marché de Noël Bordeaux in French, is located at the Allée de Tourney Square. With 130 wooden huts, the markets feature unique crafts of the Aquitaine region, handmade chocolates from Bayonne, and foie gras. Children can enjoy free sleigh rides across the square and visit Père Noël, while adults enjoy a glass of Médoc.
For the tickets and latest updates, please check with the official websites (see External Resources below.) Also, take a look at the map suggesting the best accommodations nearby.
Find hotels and airbnbs near Christmas Markets (Marchés de Noël) (Map)