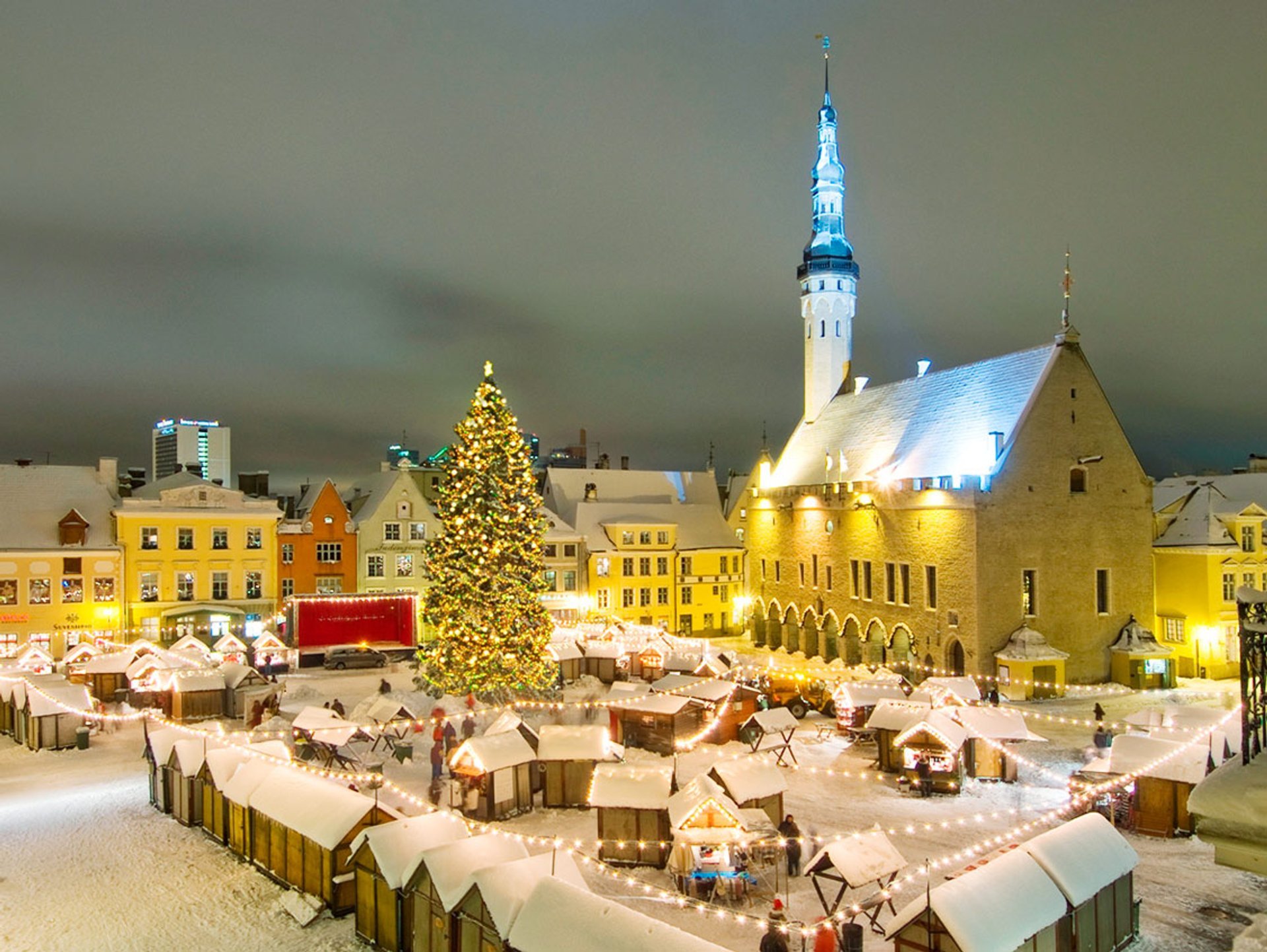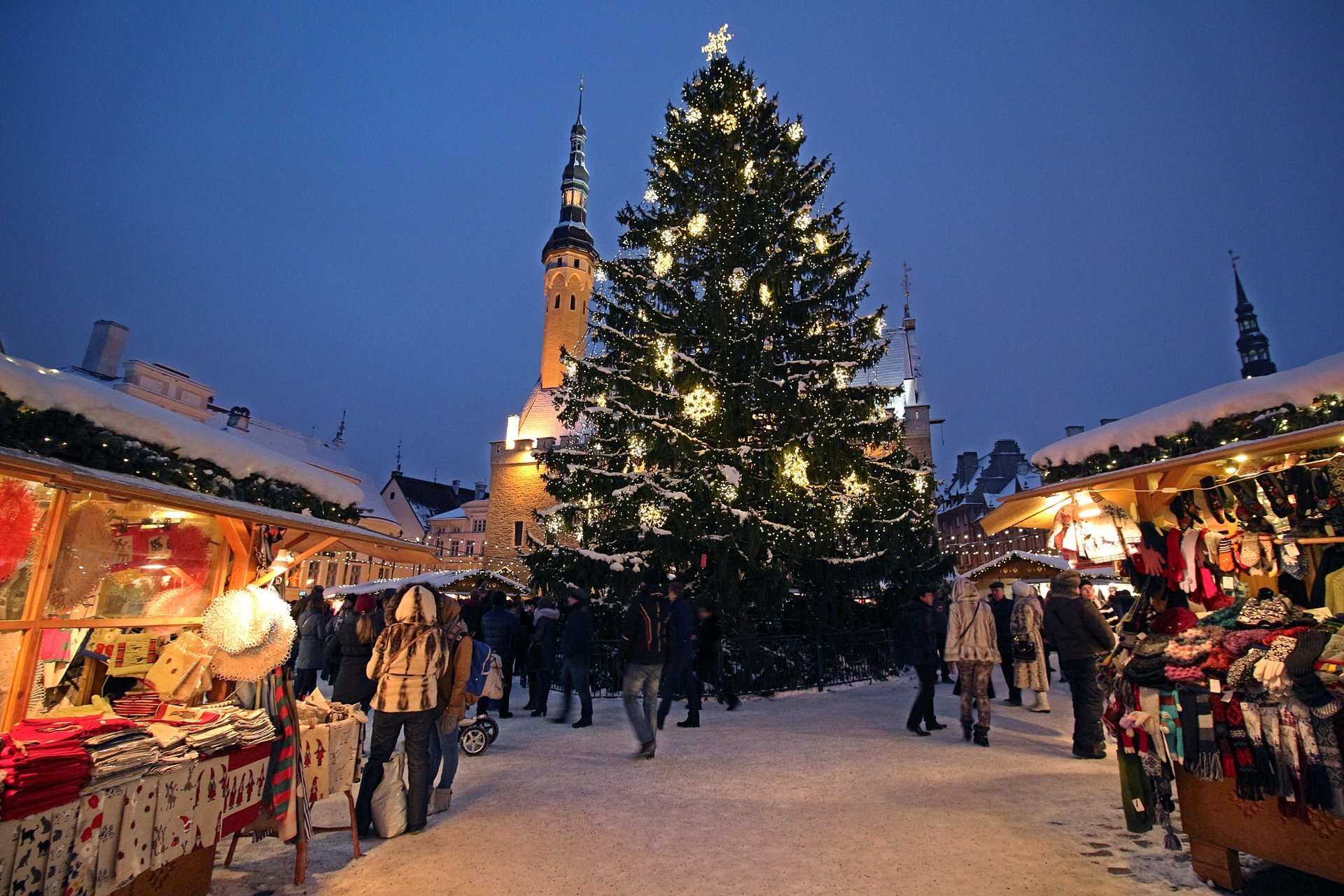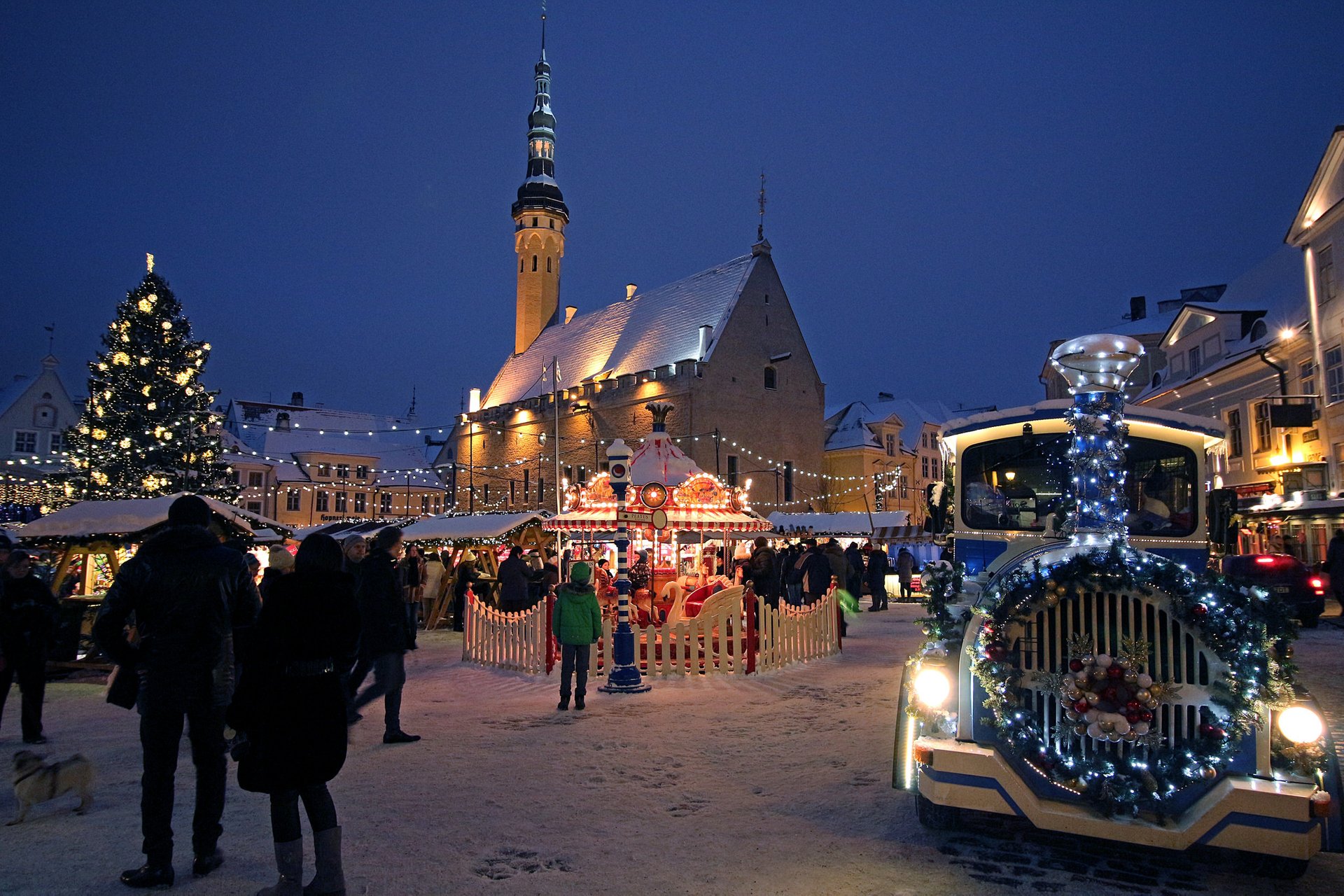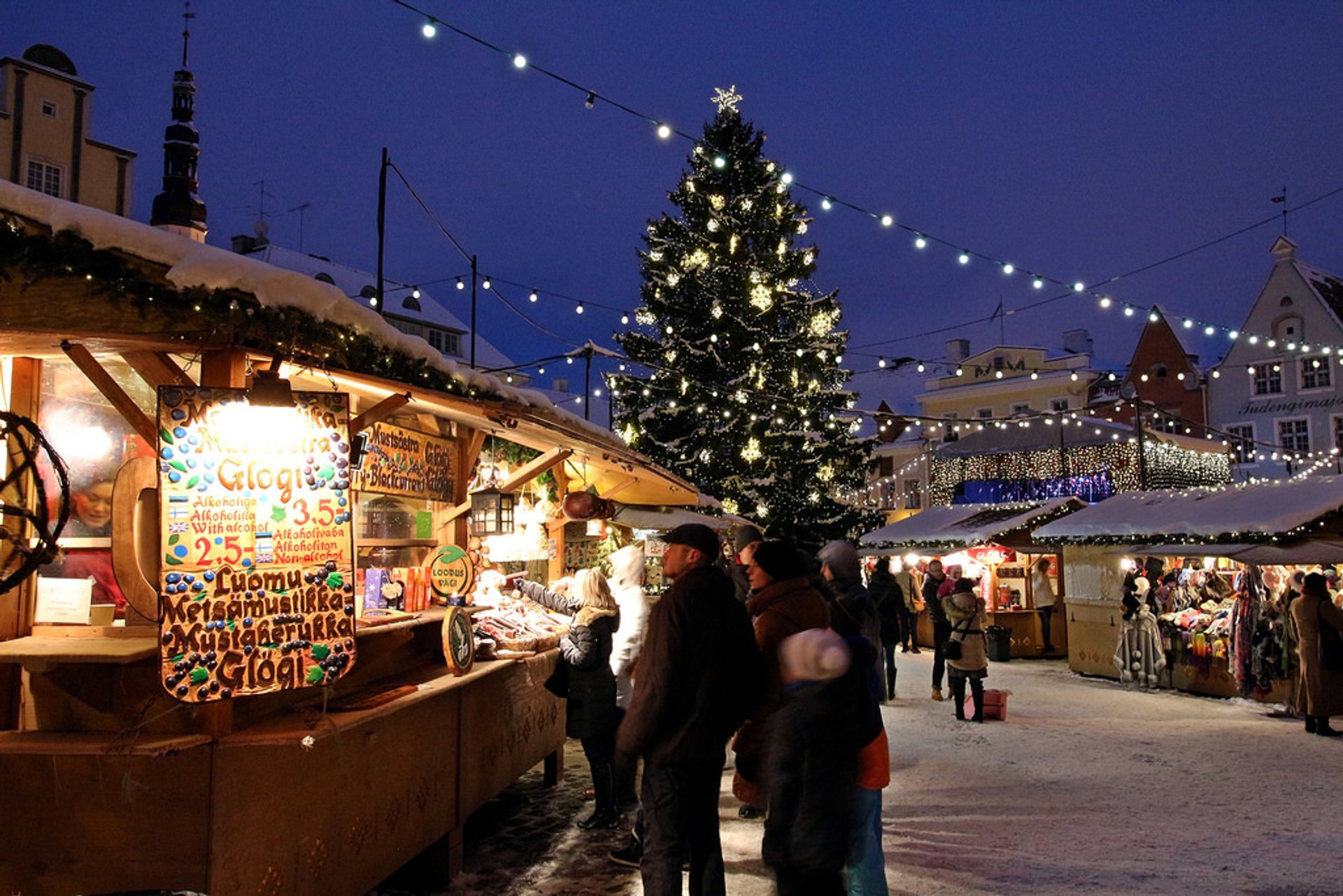 Christmas Market in Tallinn
See accommodations nearby
The Tallinn Christmas Market charms everyone with its historical location, long traditions, and half a century-old buildings. Its coziness allure as well. In the past few years, the Tallinn Christmas Market has become more visible in the foreign media. It has repeatedly been elected as one of the best in the tens of thousands of Christmas markets.
Tallinn's Town Hall Square is a place where the scent of mulled wine is drifting, helping you get into the magical Christmas spirit. There, you can find lots of handicrafts, local food, and hot drinks to warm the heart during cold winter days. Also, you can visit Santa's house or see the animals at a special farm. The Christmas tree, located in the center of the Raekoja Square, is decked out with heart-shaped adornment, symbolizing love and a heartfelt atmosphere. A cultural program includes 3000 performers from Estonia and abroad. Also, the citizens light an Advent candle every Sunday during the Advent period, celebrating the magic around. Usually, this fairy-tale village in Tallinn is organized a month before Christmas and runs through early January.
Practical info
Where is Christmas market in Tallinn?
Tallinn Christmas Market occupies the Town Hall Square. Show more
External Resources
Ask a question
Find hotels and airbnbs near Tallinn Christmas Market (Map)