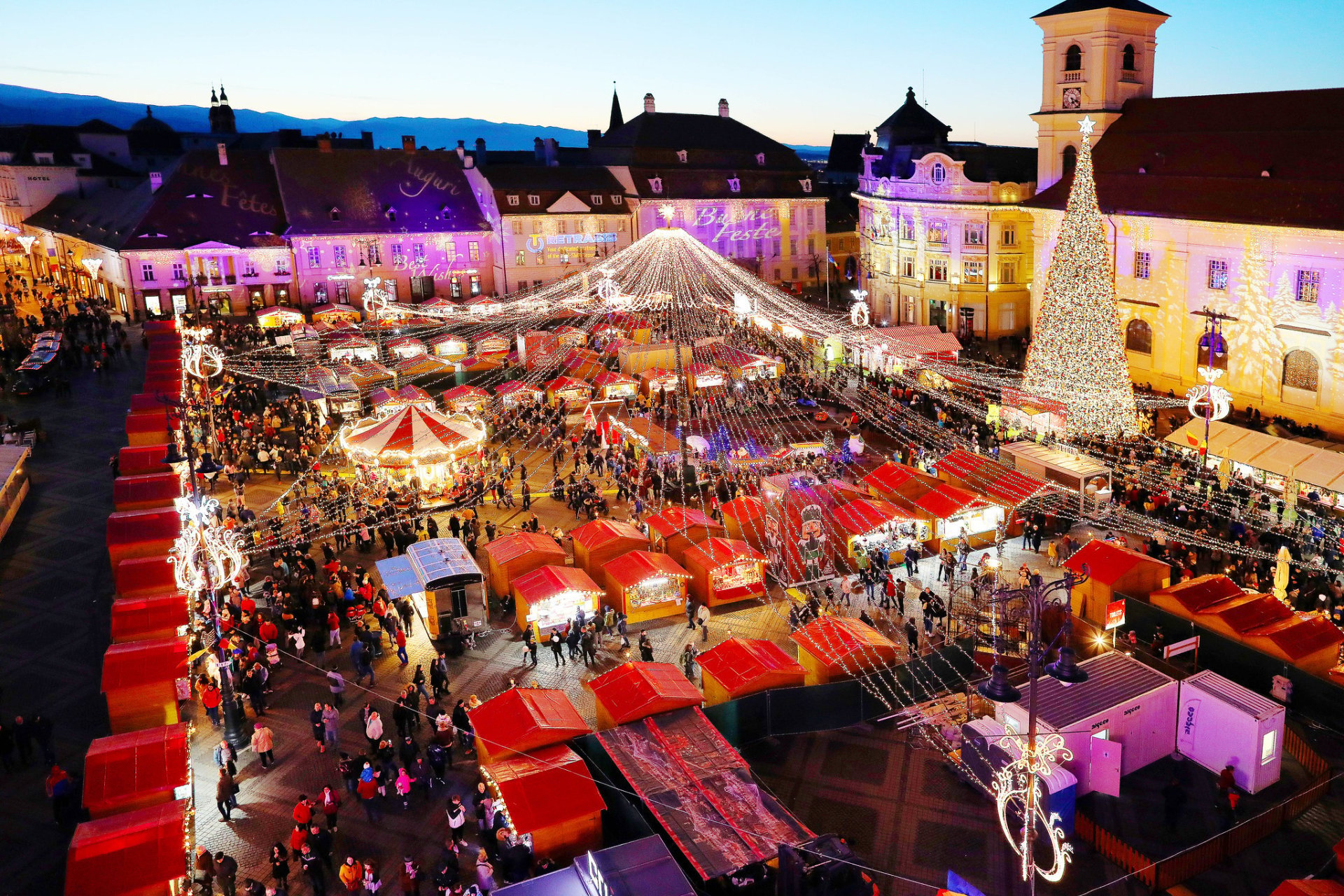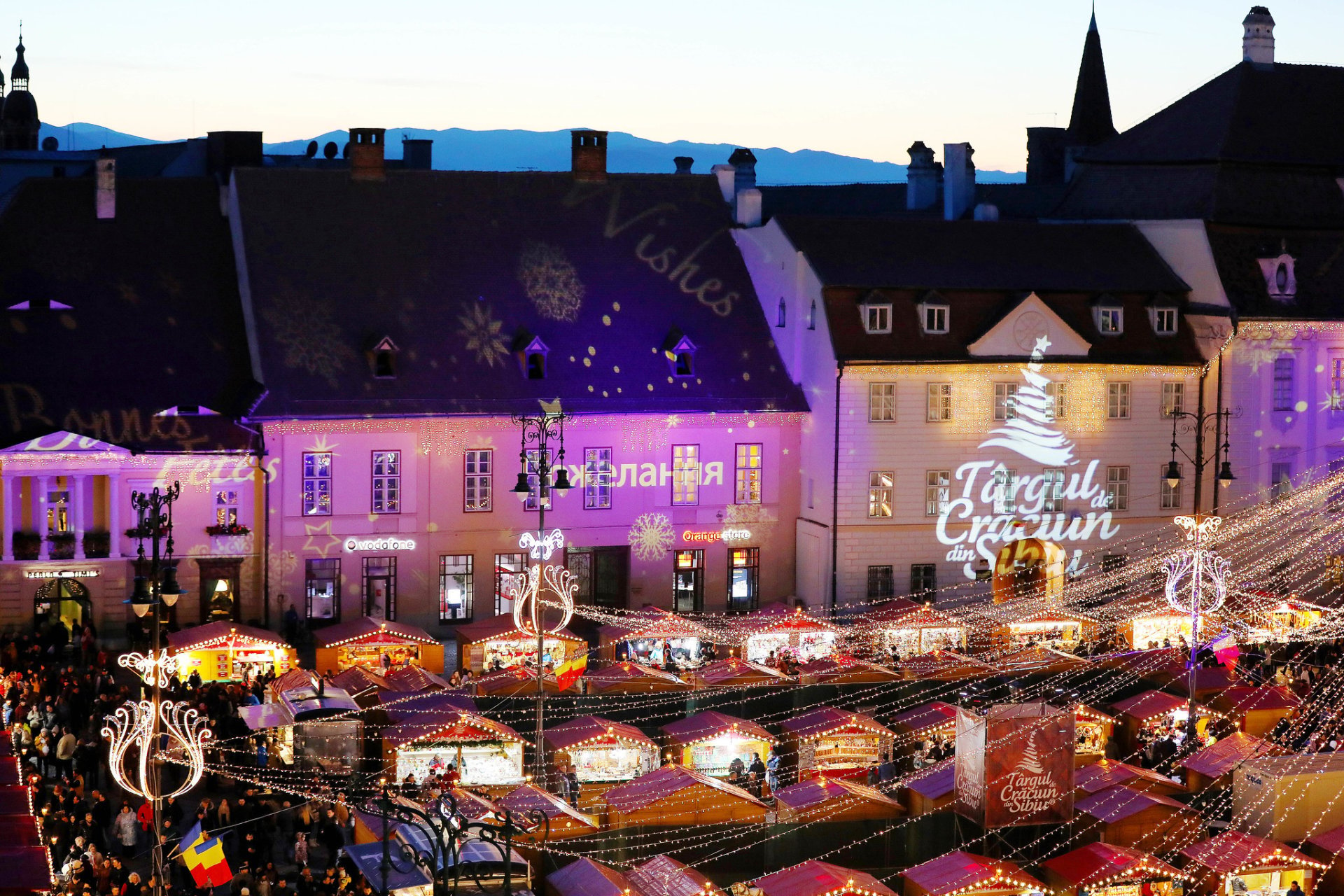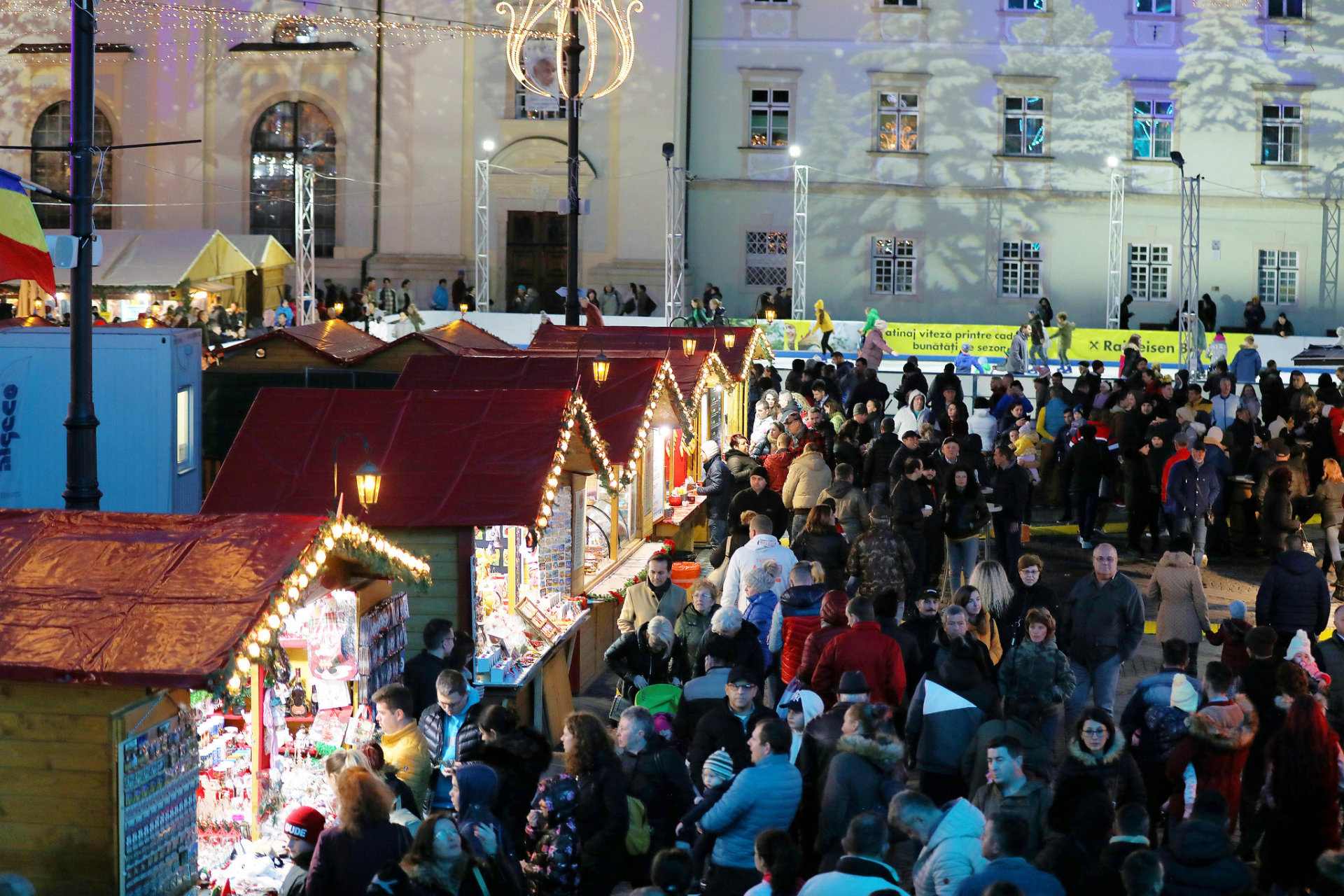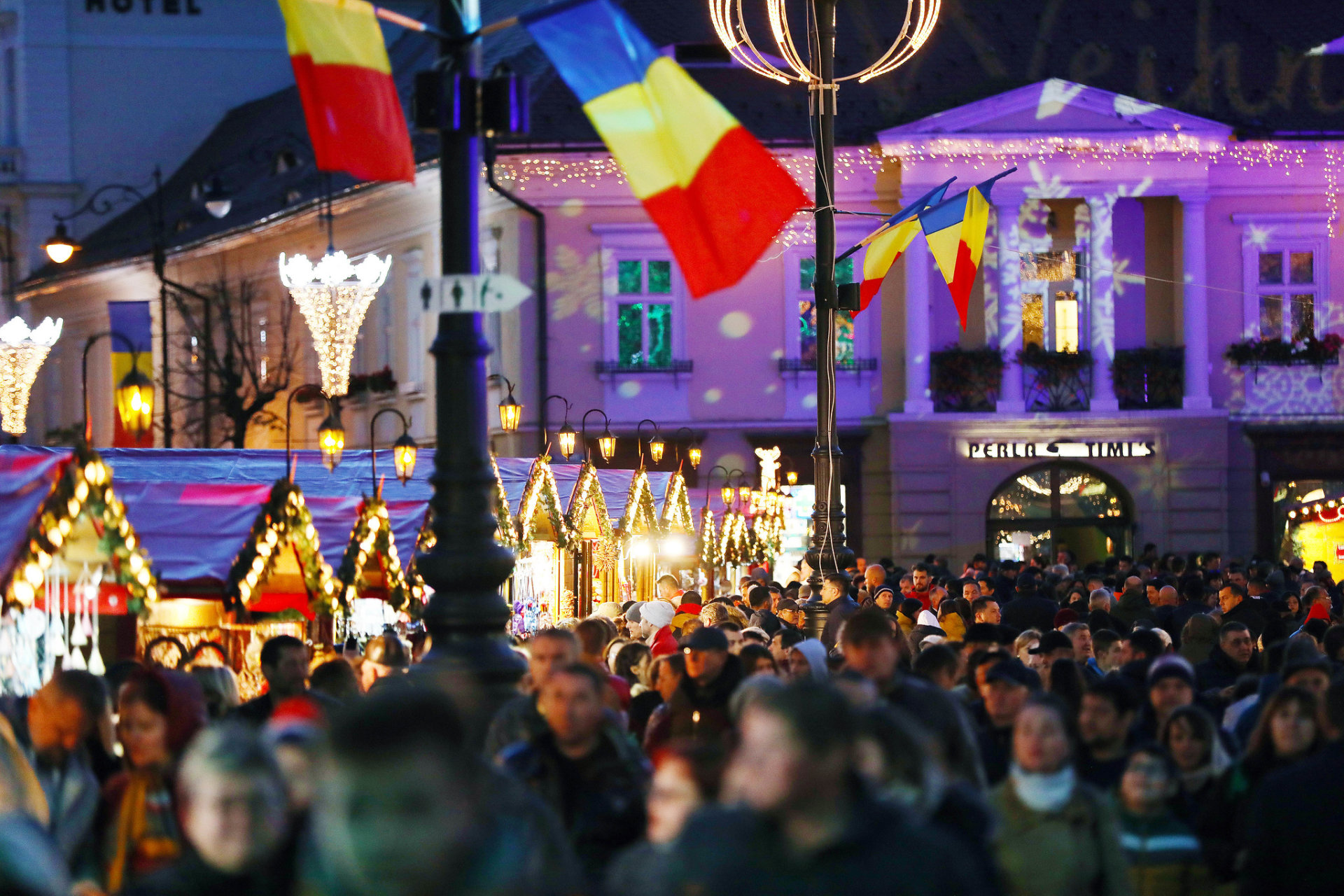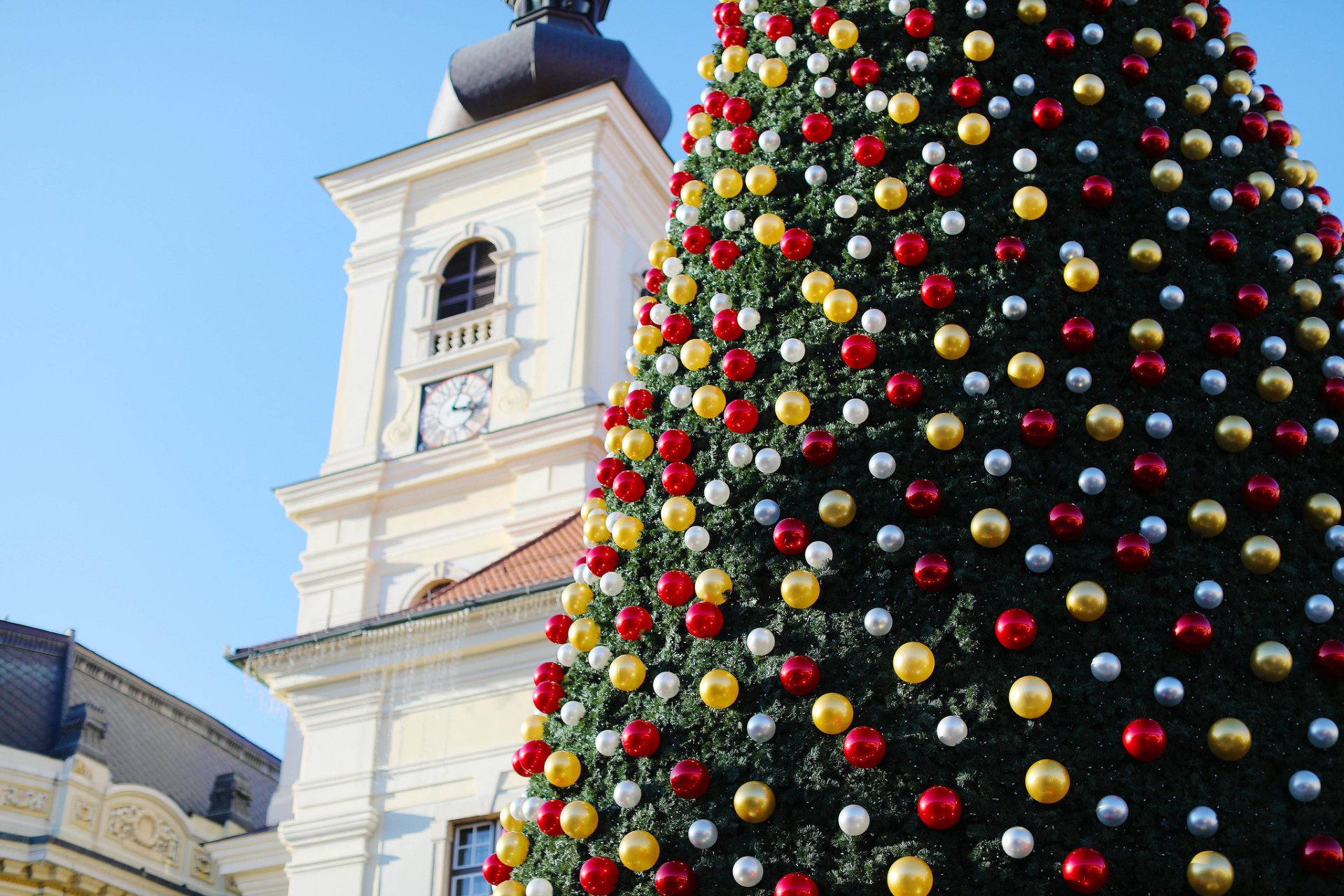 Marco Verch Professional Photographer
The Sibiu Christmas market (Targul de Craciun de la Sibiu) is an annual occasion, cheering folks at Piața Mare in the heart of the old town between early November and December or early January. Explore the magical atmosphere of shopping from dozens of chalets, packed with holiday decorations and seasonal goodies for every taste. As a bonus, you've got the Ferris wheel, a carousel, and kids' favorite—Santa's house. A special coziness is created by the canopy of Christmas lights set up above the entire market.
The Christmas market in Sibiu is organized by Asociația Events For Tourism. Look for more details and the latest updates on the event's official website. As for other travelers' information, consider the official Sibiu tourism website. Find the links in the External Resources below.
Sibiu is a remarkable city, located in Transylvania, central Romania. You'll definitely like to stay here for a while and discover Sibiu's Germanic architecture, left by the 12th-century Saxon settlers. Make sure to book your stay in advance—the accommodations map below might be of great use.
Find hotels and airbnbs near Sibiu Christmas Market (Map)