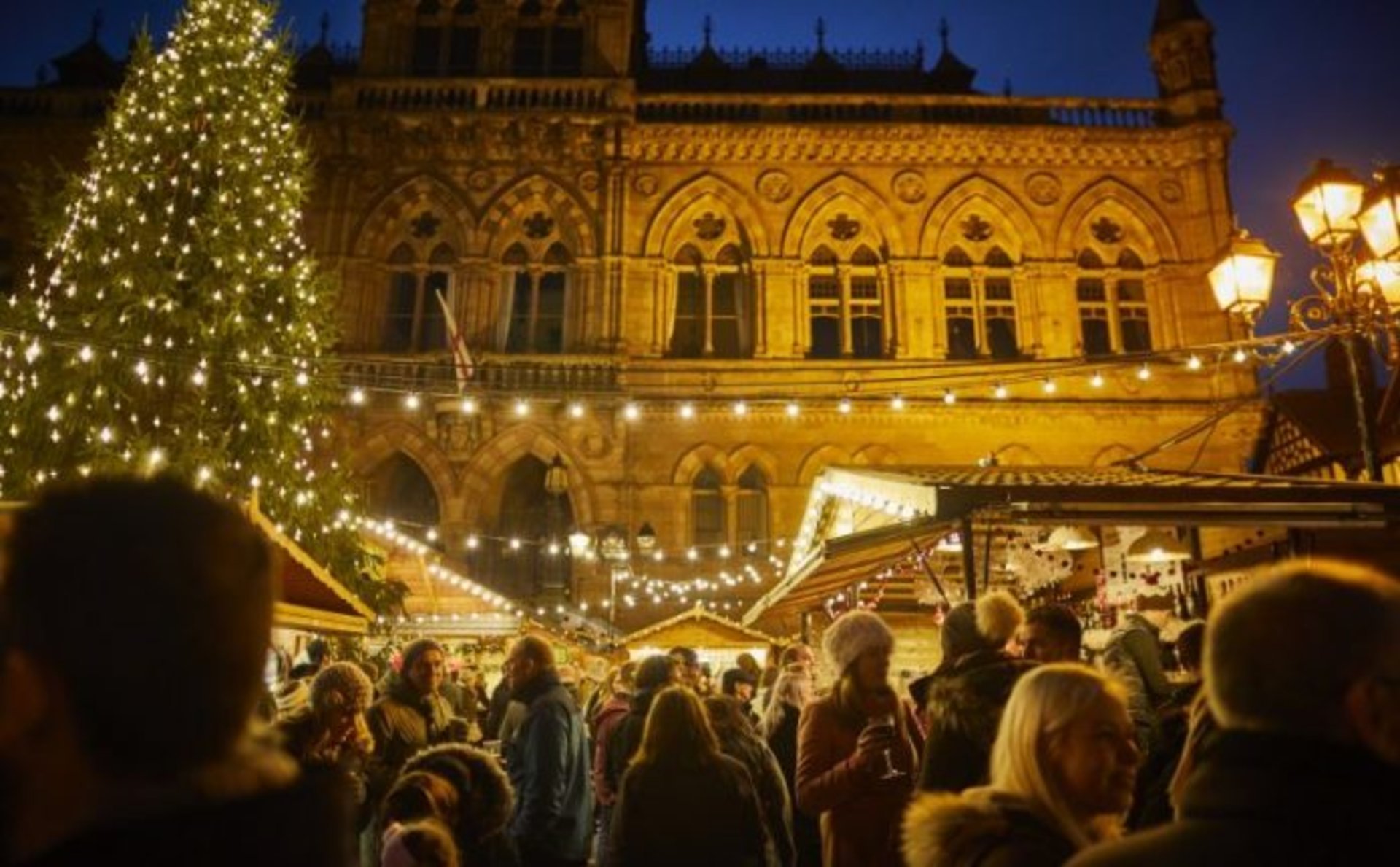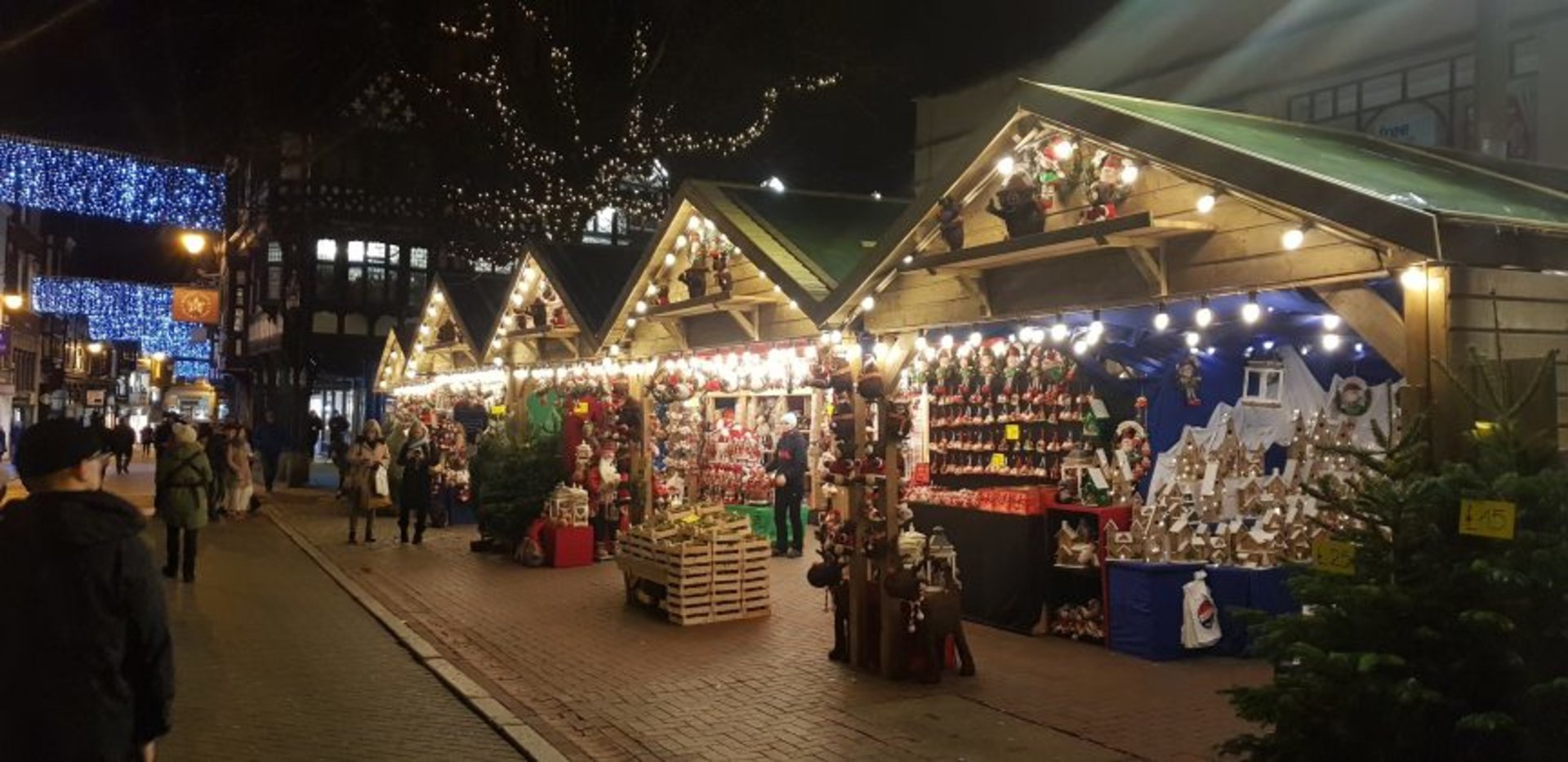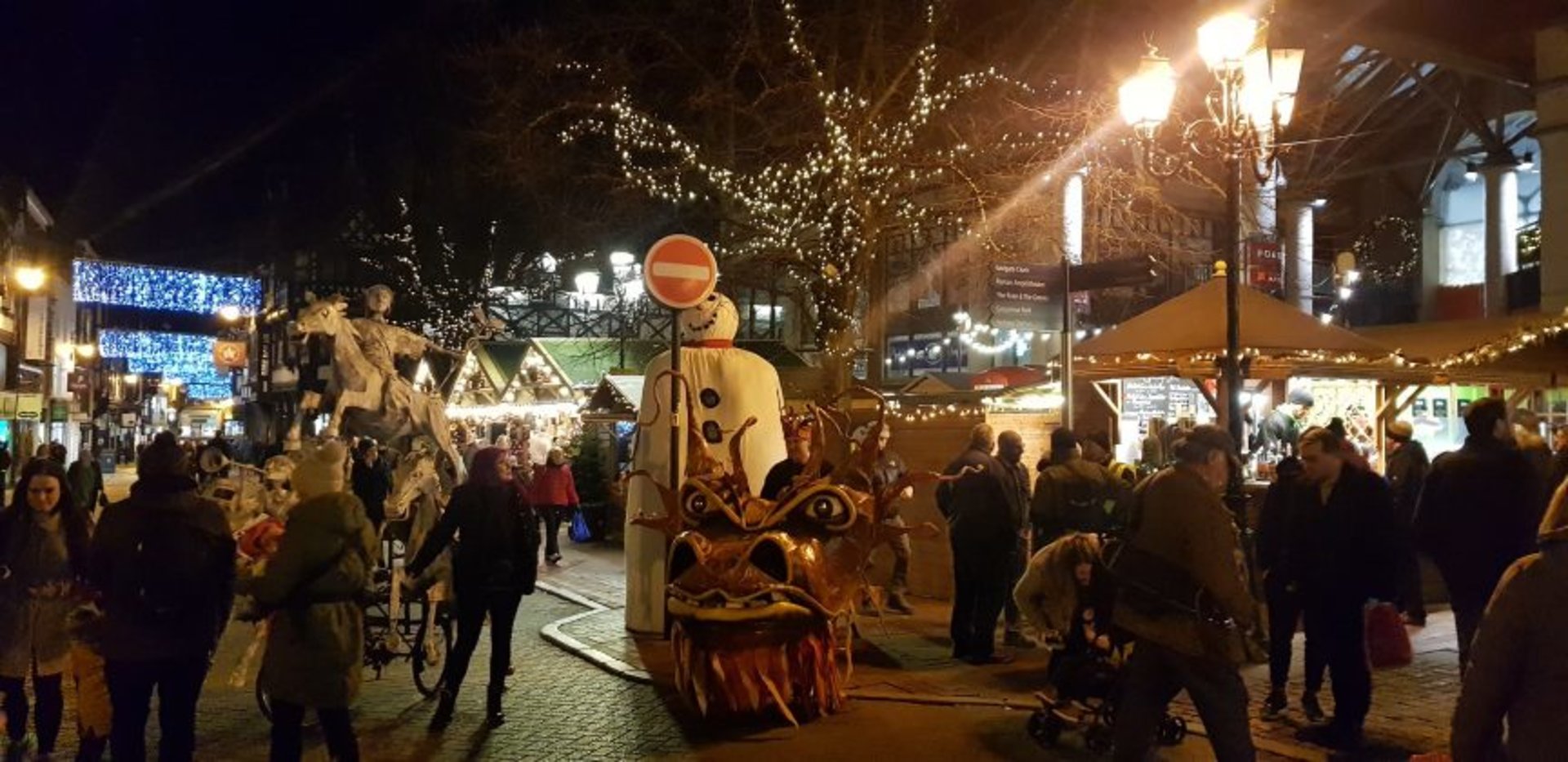 See accommodations nearby
Every year between late November and late December, Chester Christmas Market celebrates the holiday season in the very heart of the city, next to Chester Town Hall and Chester Cathedral. Nearly 70 glowing stalls are scattered around the magnificent Christmas tree. The vendors sell Christmas gifts and stocking fillers, as well as arts and crafts goodies. Several stalls also offer hot dogs, hog roasts, mulled wine, and other local spirits, so you won't get cold or hungry.
Chester Christmas Market opening times
Chester Christmas Market operates daily, but the hours vary. Thursday to Saturday, you can enjoy holiday shopping from 10:30 am to 8 pm. Sunday to Wednesday, the stalls are open between 10:30 am to 6:30 pm. The entry is free.
Chester lies only 27 miles (44 km) south of Liverpool and is reachable by car within 40 minutes. The city is also 41 miles (66 km) southeast of Manchester, so the trip will take slightly more than an hour. You can stop at any of those cities for your winter getaway. Note that Liverpool and Manchester also have Christmas markets, and maybe you would like to see all three in a row.
Have a look at the map of the best hotels and rental apartments available near Chester Christmas Market. For the latest updates, please check with the official websites (see External Resources below.)
Find hotels and airbnbs near Chester Christmas Market (Map)