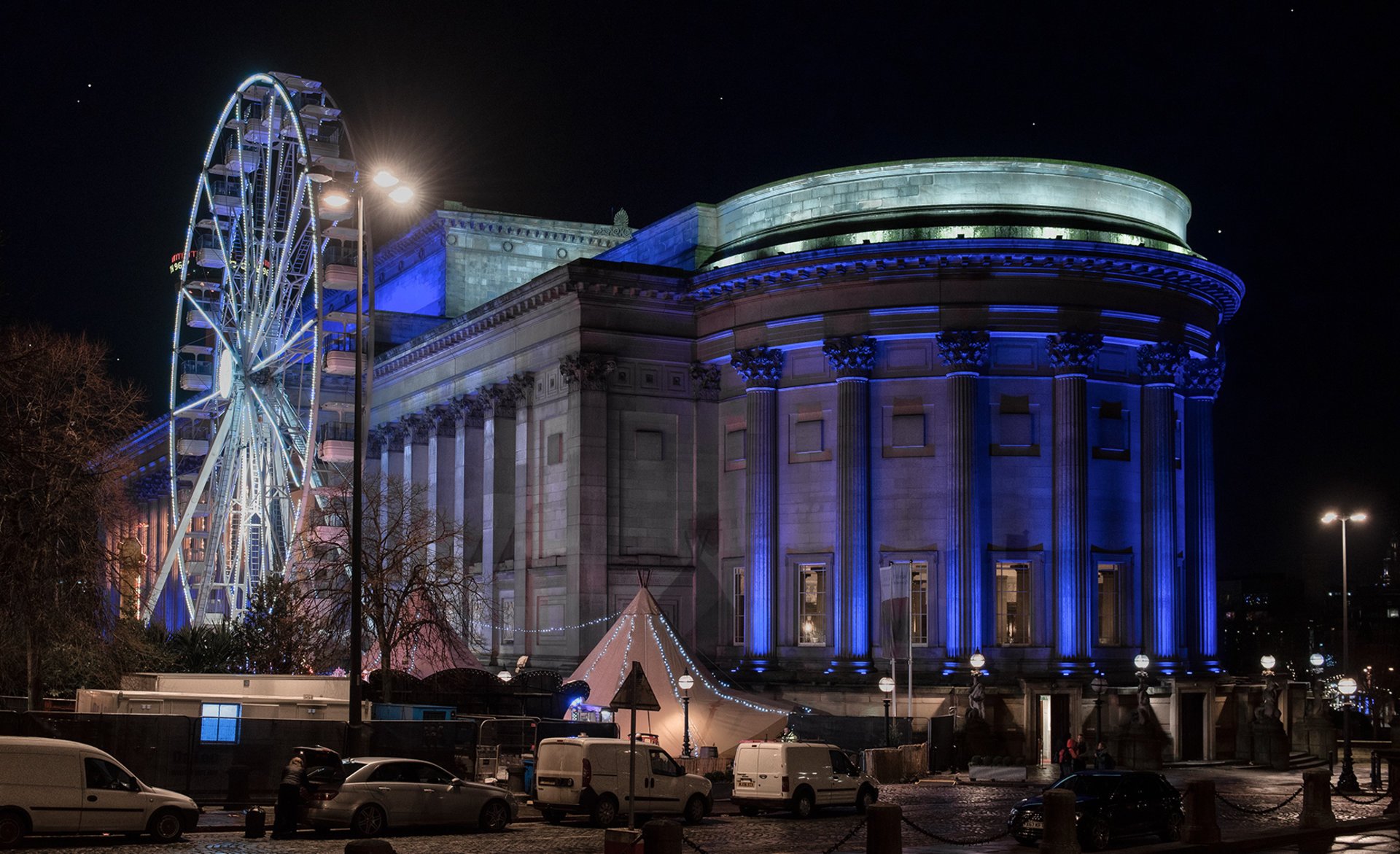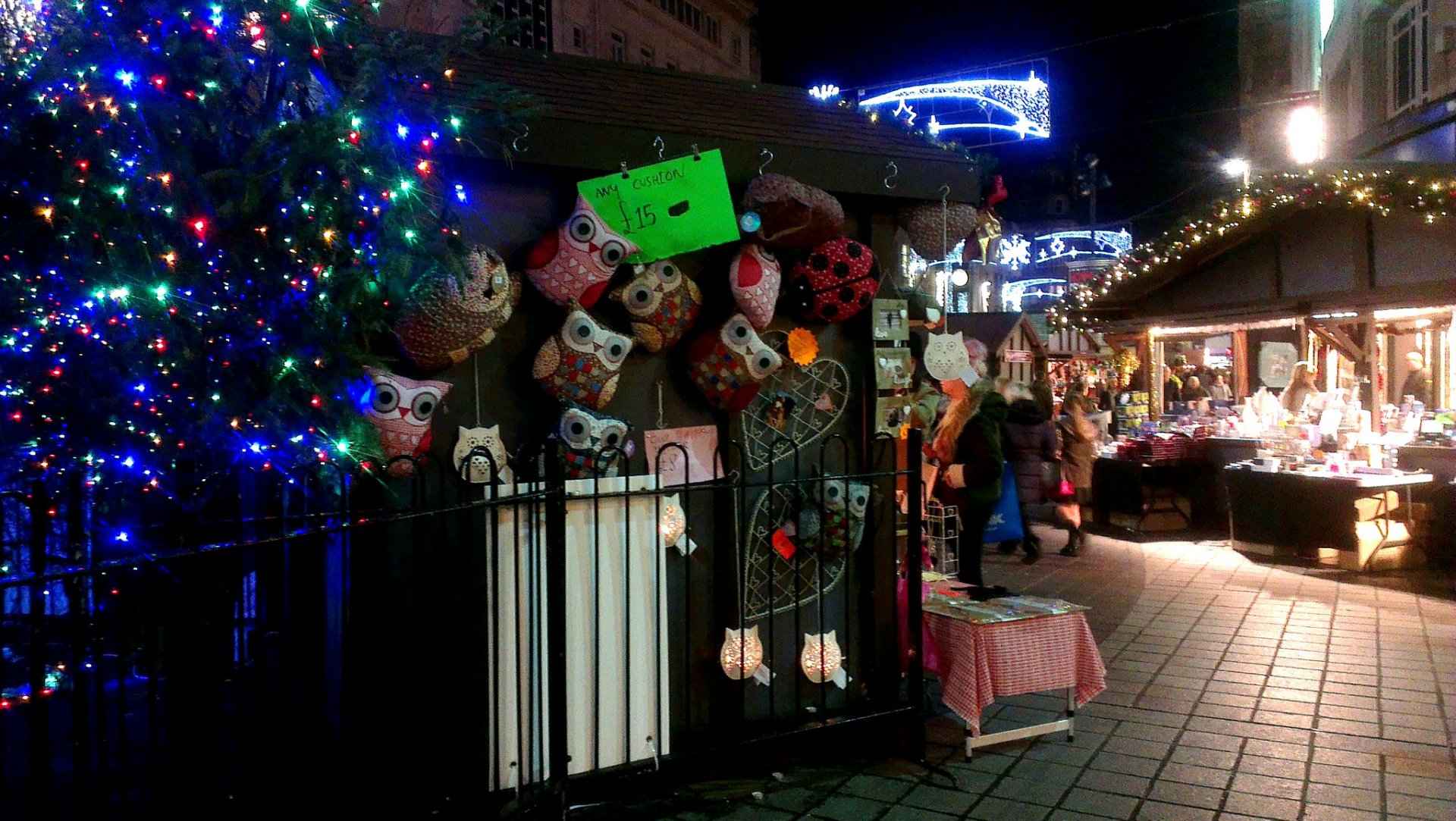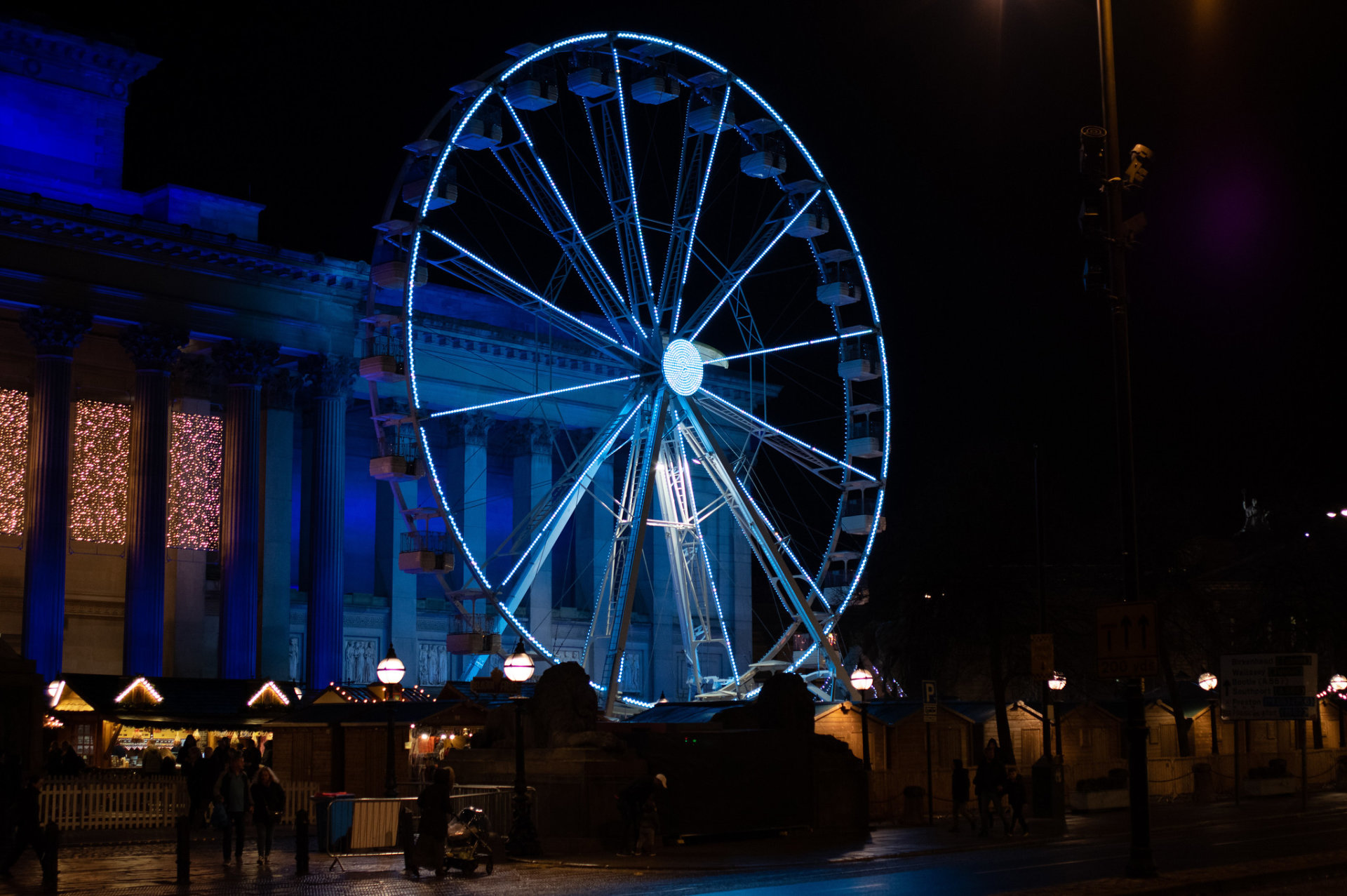 St. George's Hall in Liverpool
Liverpool Christmas Market by St. George's Hall is one of the best places for getting into the holiday spirit in England. Savor the aroma of roasted chestnuts and mulled wine while taking a stroll through a festively illuminated historic center.
In 2021, Liverpool Christmas Market will relocate from St. George's Plateau to nearby St. John's Gardens and William Brown Street due to construction works. However, despite the new location, the Christmas market will offer the same traditional experience, loved by kids and adults.
Liverpool Christmas Market features about 60 stalls with various foods and crafts and three outdoor German-style bars, serving mulled wine and festive drinks. Teepee Bar, the Ski Lodge, and Windmill Bar offer various cocktails and beverages for any taste. Food includes traditional Bavarian cuisine as well as Yorkshire Pudding Wraps, pancakes, and waffles. Local artisans present their works as well as Christmas decorations and candles for sale. A Ferris Wheel and amusement rides for kids are among the main highlights of the holidays at St. George's Hall.
Liverpool Christmas Market also features a spectacular light display illuminating the whole area. In addition, the holiday light trail in Liverpool stretches through the city center, from Town Hall to Chinatown, as well as along Hope Street, connecting Liverpool and Metropolitan Cathedrals.
Find hotels and airbnbs near Liverpool Christmas Market (Map)