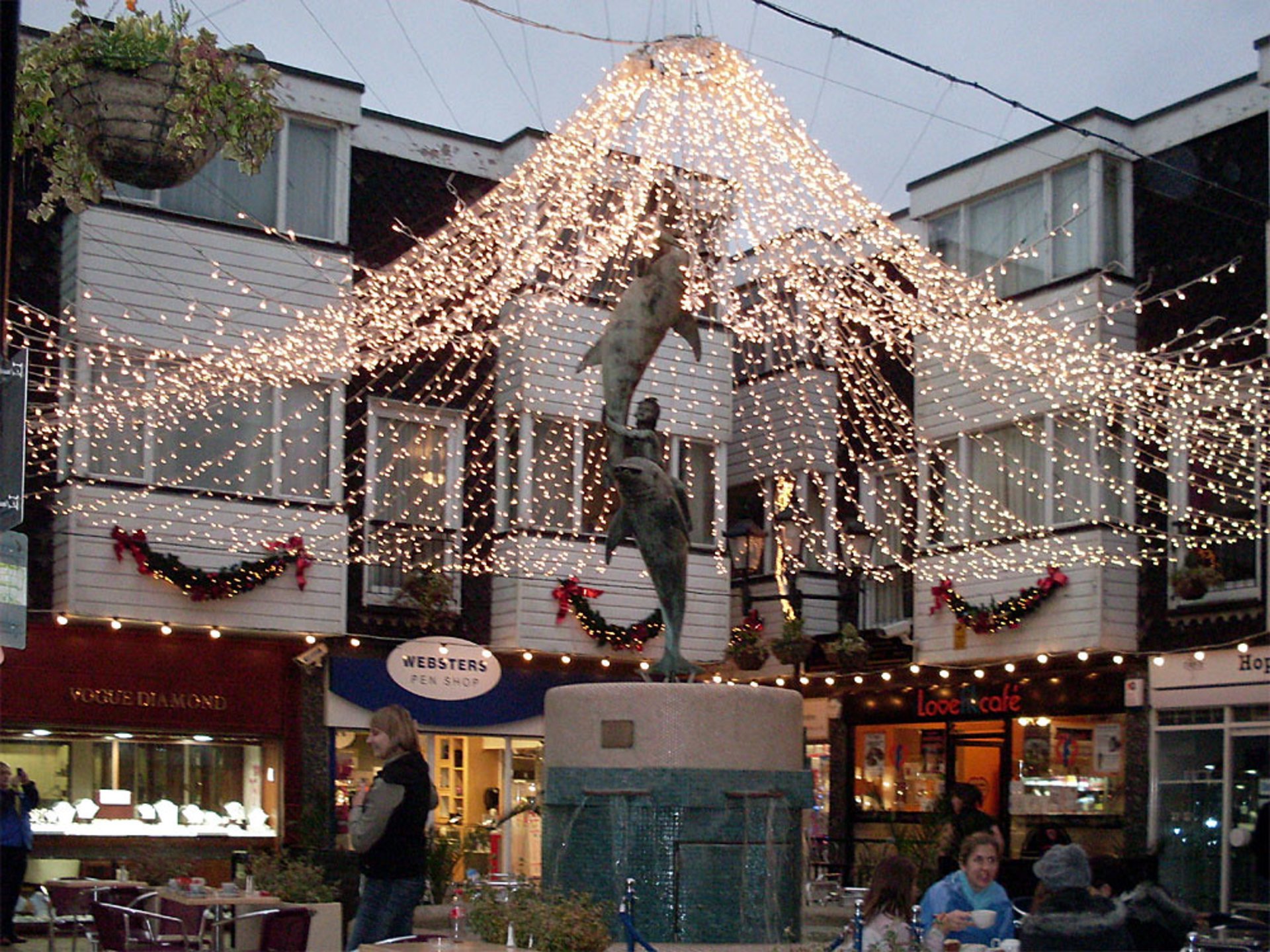 Brighton Christmas Market
Brighton Christmas Market is a real behemoth when it comes to holiday markets in England. The event takes place in the center of Brighton, at the venue, located between St. Peter's Church Plaza and Valley Gardens. While being a super family-friendly occasion, the market is also great for shopping fans and bar-crawling lovers. It also focuses on live entertainment, featuring not only talented buskers with their one-off concerts but also street artists and other performers. If you feel like going ice skating, be sure to visit the Royal Pavilion Ice Rink. And if you're up for some chill vibes, head to Apres Ski Lodge.
What to do
During the market dates, the streets of Brighton throb with food stalls offering delectable snacks for any taste. You'll come across the finest holiday meals, including bakery treats, mulled wine, and German sausages, as well as beer and wine gardens. Once you've eaten your fill, gear up for a souvenir-browsing trip to get themed gifts for your loved ones. And, of course, all this is accompanied by the wonderful ambiance of Christmas lights and decorations.
Details
The market is open daily from 10 am or 12 am (depending on the day) and closed by 8 pm or 12 pm accordingly. Admission is free, so you don't have to worry about tickets. However, we suggest booking your housing early as Brighton gets super busy during this season. For any further details, feel free to visit the event's official website or Facebook page.
Find hotels and airbnbs near Brighton Christmas Market (Map)