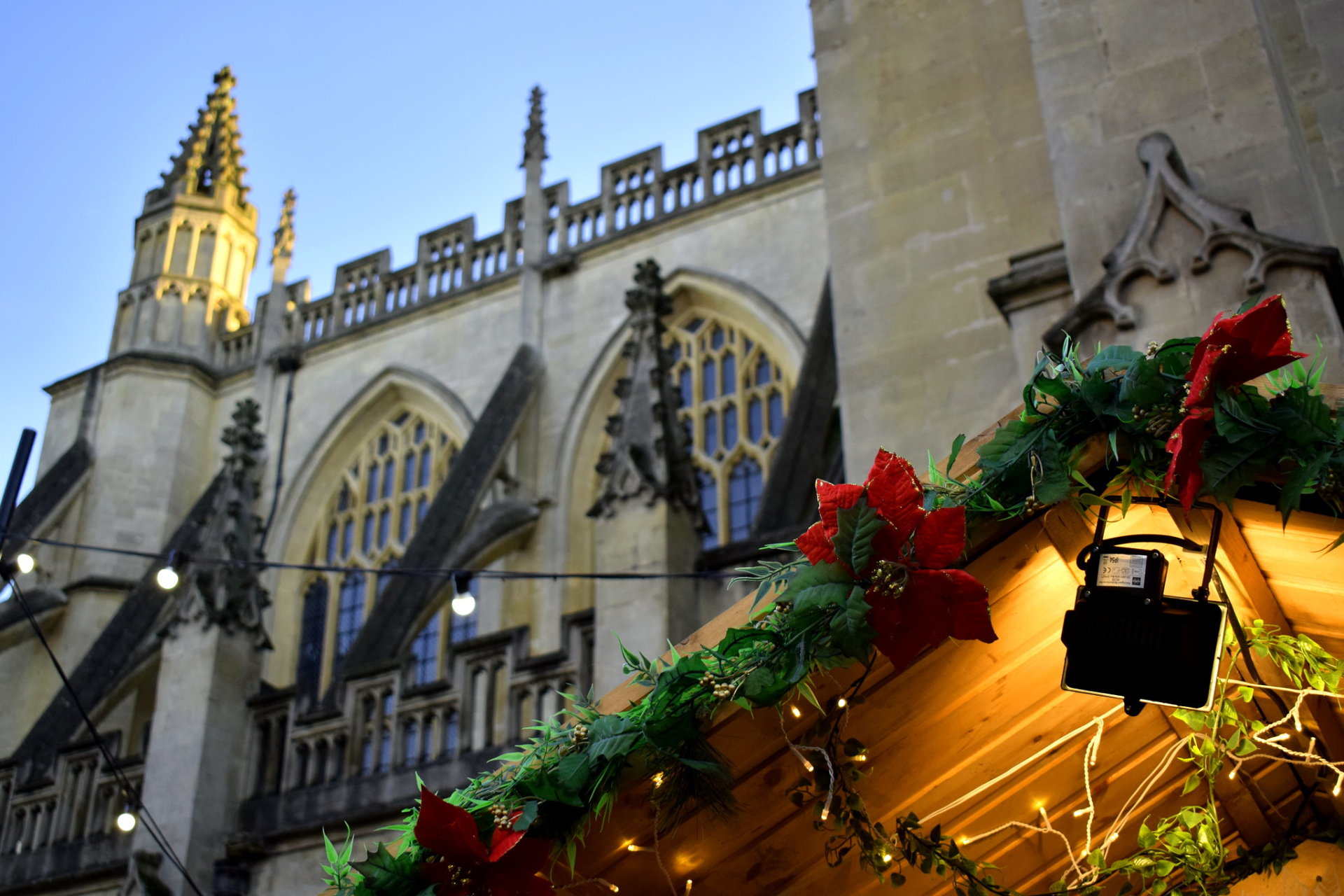 Getting bigger every year, the Bath Christmas Market is a huge winter celebration that welcomes everyone to have lots of fun. It's a place where the scent of winter holidays goes through the air and the warm vibes spread around.
It features over 170 twinkling booths with stylish homeware, handmade jewelry, and personalized presents across the picturesque Georgian streets. Buy your favorite winter warmer to enjoy while exploring everything the market has to offer (and it offers a lot!). What's more, the Bath Christmas Market supports local charities and cares about the local community. For example, in 2019, over £26,000 was raised by charities through the market's free charity chalet rentals.
Now, let's talk about the opening hours. The market is open from 10 am to 7 pm from Monday to Wednesday, from 10 am to 8 pm from Thursday to Saturday, and from 10 am to 6 pm on Sundays. For more information, check out the official website located in the External Resources section.
Find hotels and airbnbs near Bath Christmas Market (Map)