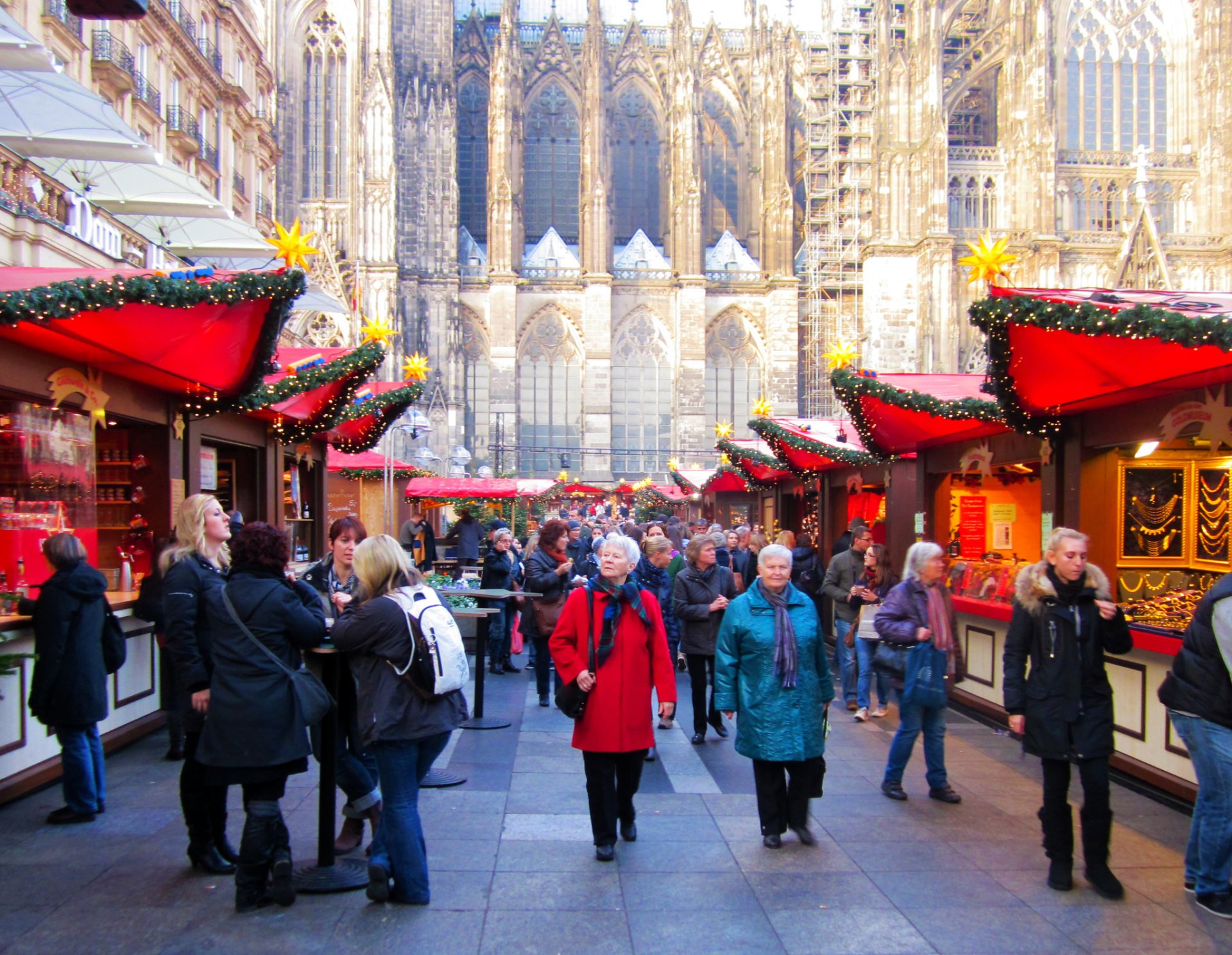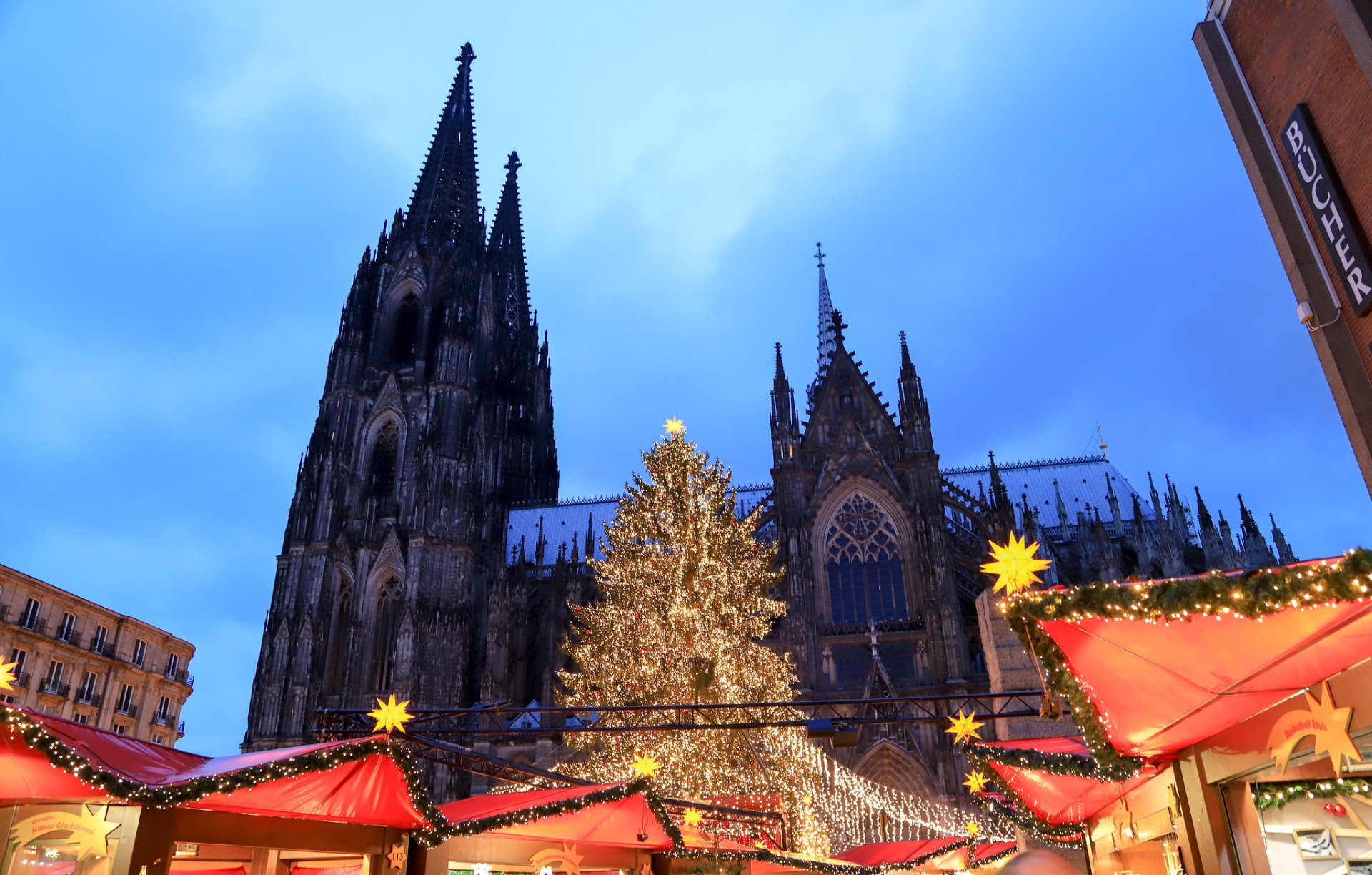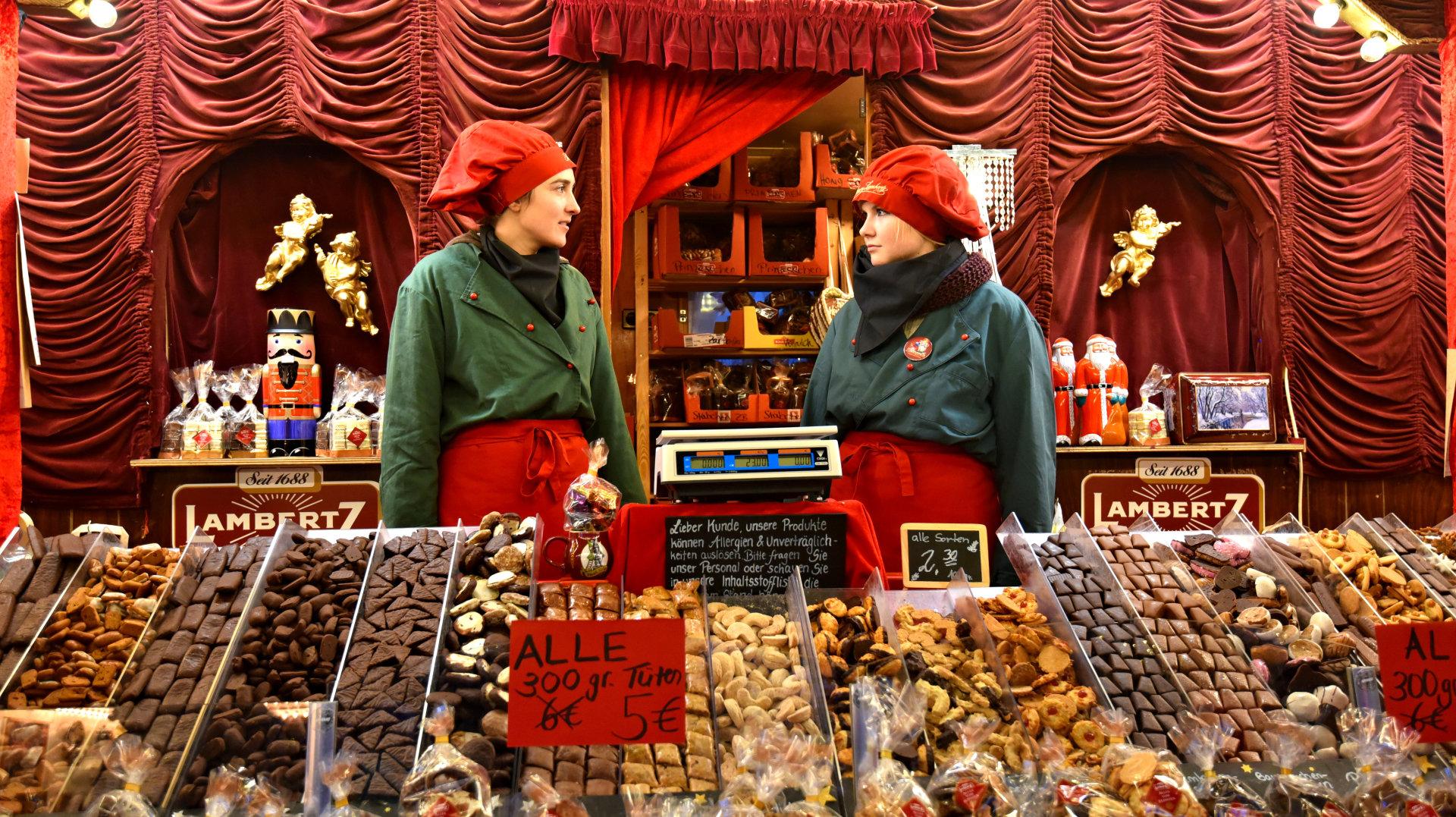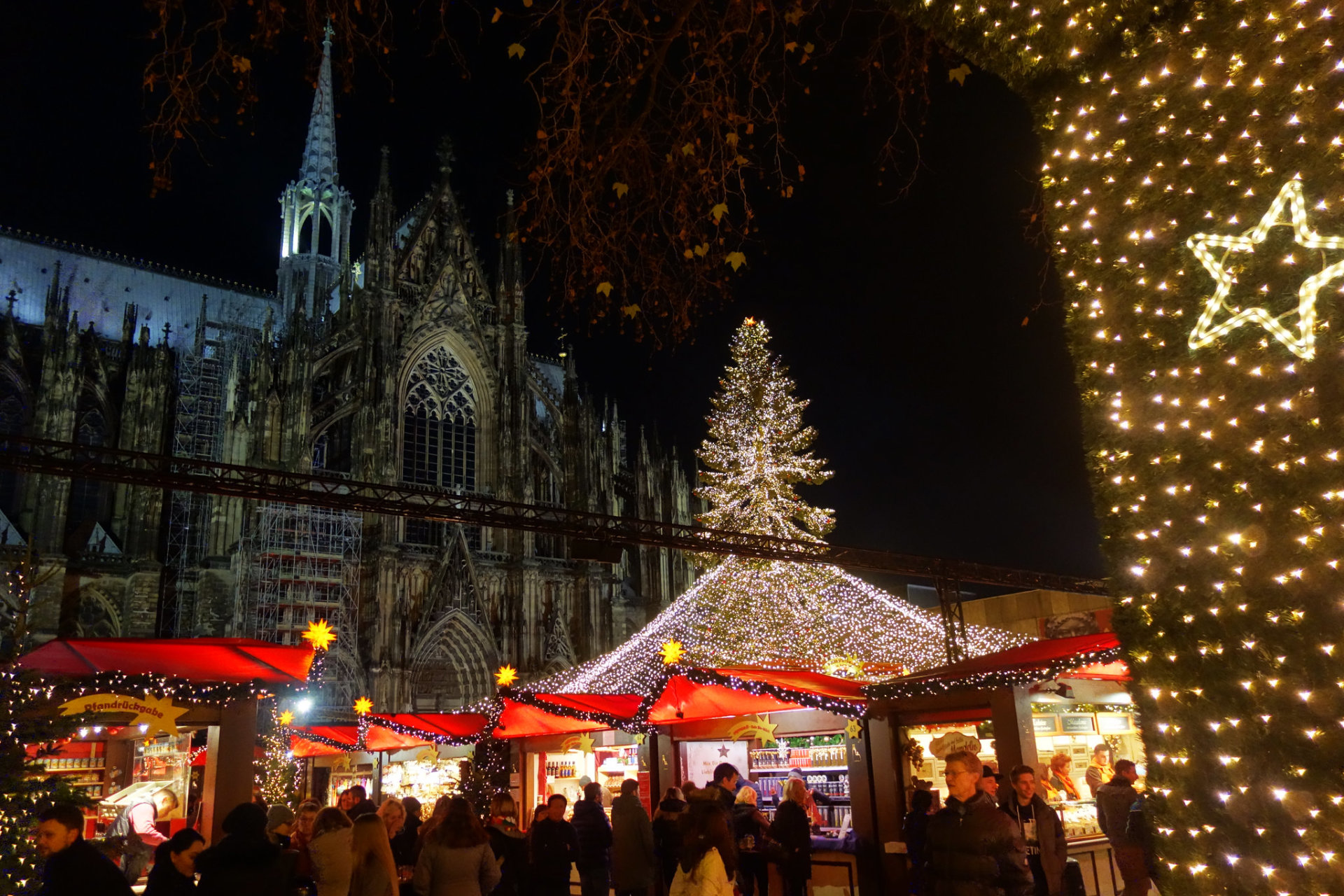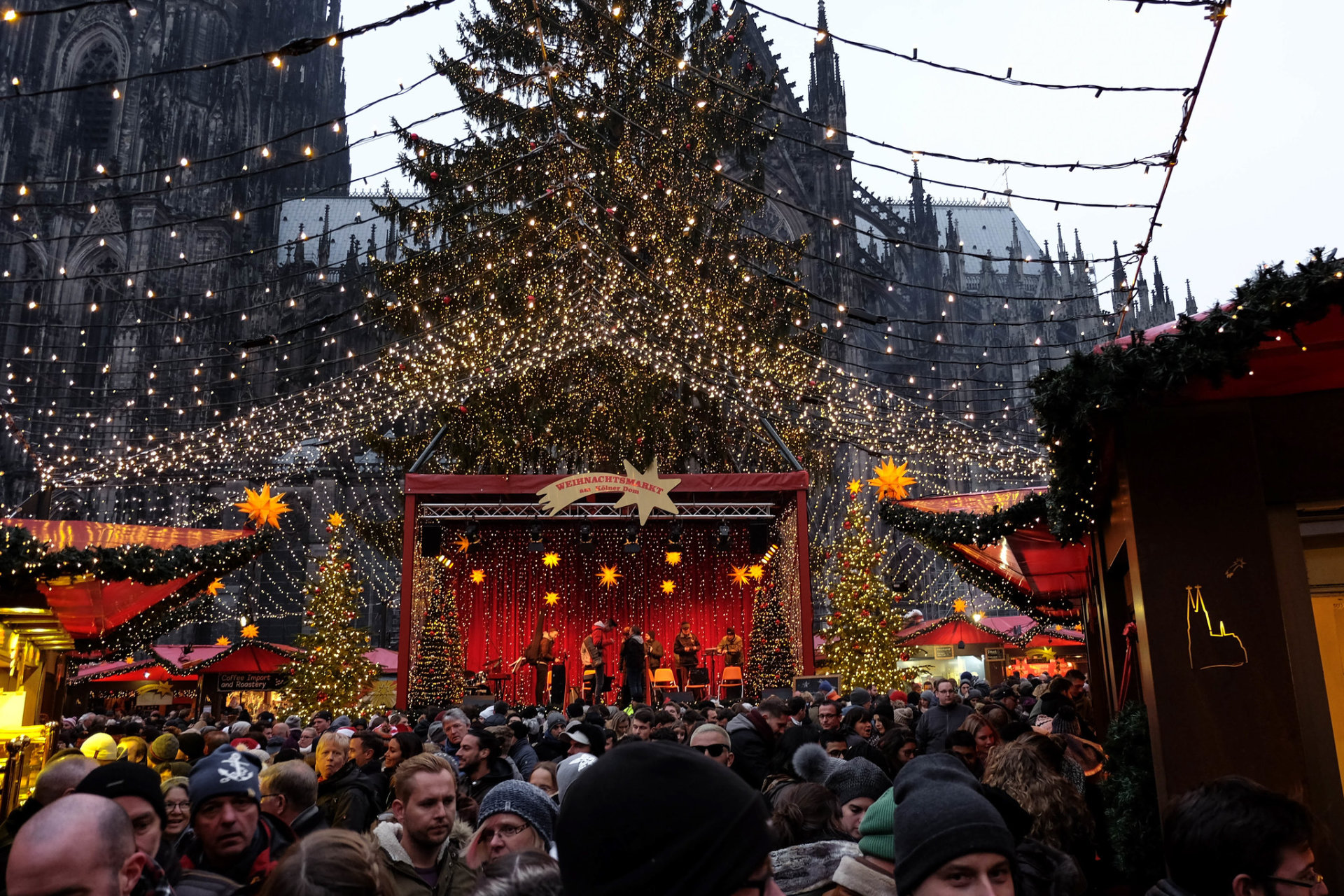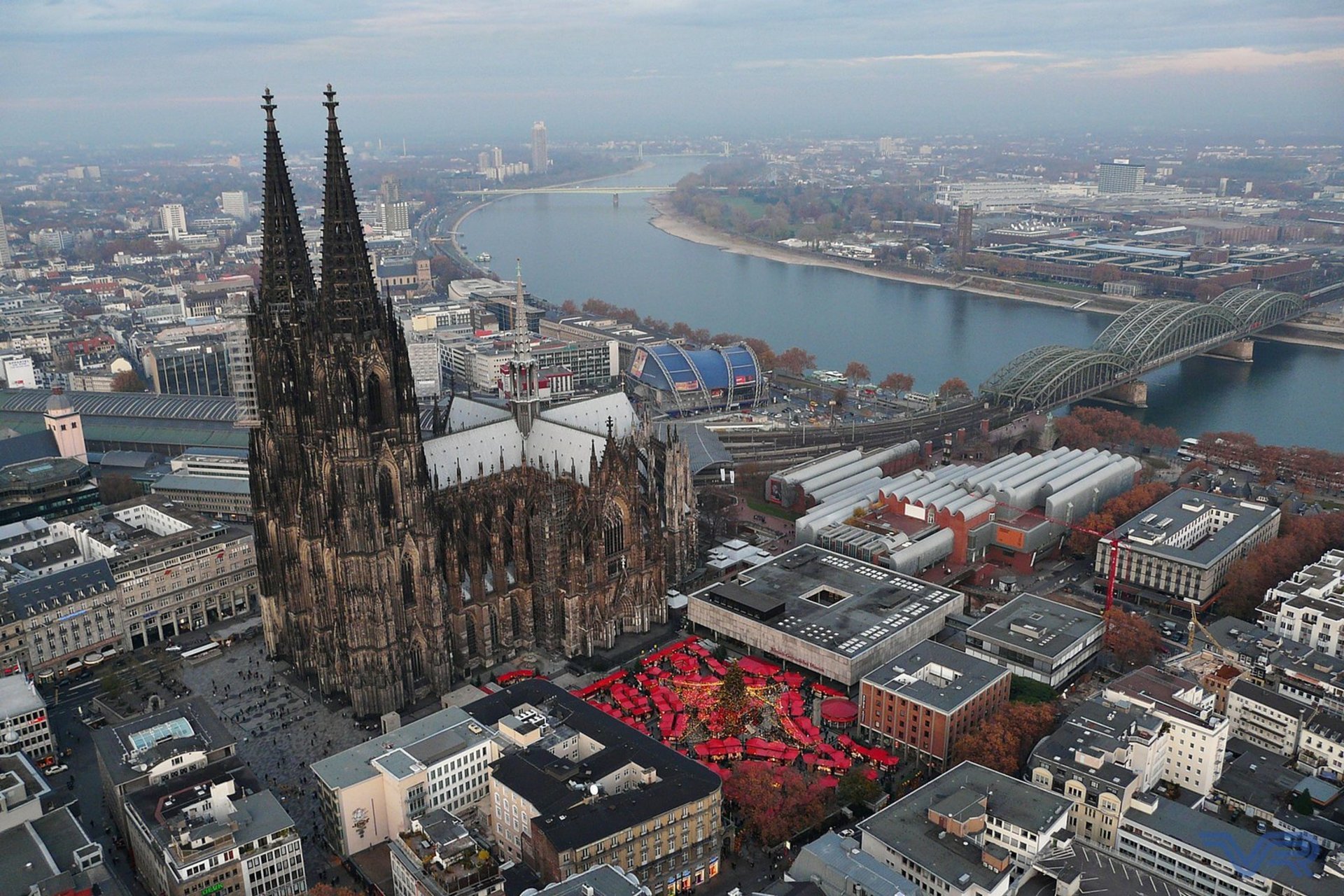 Germany is generally known as the birthplace of Christmas markets. No wonder here you can experience the best of this lovely holiday tradition. And Cologne, locally Köln, is home to some of the most outstanding festive fairs across the country. The 2,000-year-old city offers several exquisite Christmas markets, which typically open around late November and last until late December. We've picked out the top five events for you to consider.
Weihnachtsmarkt am Kölner Dom (November 23–December 23, 2023)
The most popular choice is definitely Weihnachtsmarkt am Kölner Dom, nestled in the heart of the old town. This huge Christmas Market next to the iconic twin-spired Cologne Cathedral wins for the unbeatable backdrop. You'll appreciate numerous stalls packed with the finest assortment of festive treats and walk beneath the dazzling canopy of holiday lights around the central Christmas tree. Besides, you can also climb the tower to see the market from above and indulge in the sweeping Rhine River views. The only drawback of this market is crowdedness.
Heinzels Wintermärchen (Alter Mark: November 24–December 23, 2023 | Heumarkt: November 24, 2023–January 7, 2024)
Another cute place for holiday shopping is Heinzels Wintermärchen, aka the House Elves' Winter Fairytale Christmas Market. It's also located in the Cologne old town, embracing Alter Markt and Heumarkt. The event's main feature is countless House Elves, who, according to local legends, take care of the households at night, when residents sleep. You'll spot these whimsical little creatures everywhere, from miniature ski lifts to the elaborate market's welcome boards. This fair also boasts a vast ice rink, which is a popular gathering point.
Markt der Engel (November 20–December 23, 2023)
Markt der Engel, or Angels' Christmas Market, located in the Neumarkt area, is loved for a unique festive atmosphere created by white-colored chalets, glittering holiday lights resembling a starry sky, and dozens of charming angels. Besides, you can encounter other fancy characters, such as a gorgeous winter queen with her snowy owl, a little unicorn, and other mythical creatures on stilts. Excellent gifts and Christmas goodies are ample too. Make sure to treat yourself to Dom-shaped waffles.
Kölner Hafen-Weihnachtsmarkt (November 23–December 23, 2023)
If you prefer something extraordinary, opt for Kölner Hafen-Weihnachtsmarkt or the Cologne Harbor Christmas Market. It's set next to the Schokoladenmuseum along the river and focuses on the nautical theme. Compared to other holiday fairs listed above, this one is considerably smaller and has a limited amount of goods to choose from, but it's definitely praised for delicious street food it has to offer.
Heavenue Cologne (unconfirmed in 2023)
If you're more into music, dancing, and some spirited beverages rather than traditional holiday shopping, go to Heavenue Cologne, locally named the Gay Christmas Market. It's situated next to the Rudolfplatz between Hahnen- and Schaafenstraße. While you won't find many souvenirs at Heavenue Cologne, you can still shop from the food trucks. Local décor hints it's all about party time—the market is filled with LED lights, glittery bubbles, and white garlands.
Please check the events' official websites for more information on each of the Cologne Christmas Markets. The links are given in the External Resources below. Lastly, if you're looking for a stay nearby, consider the available accommodations shown on the map.
Find hotels and airbnbs near Cologne Christmas Markets (Map)