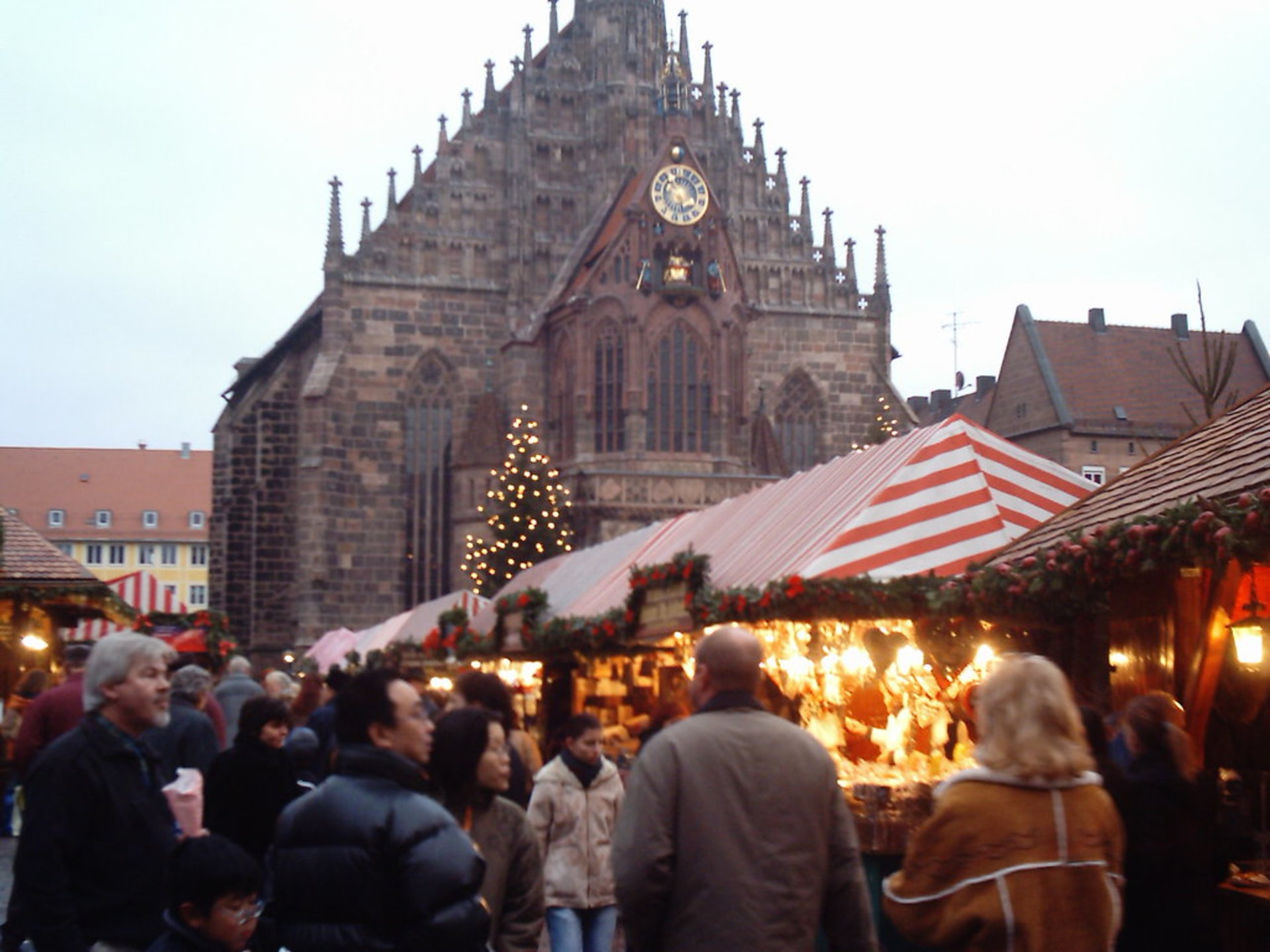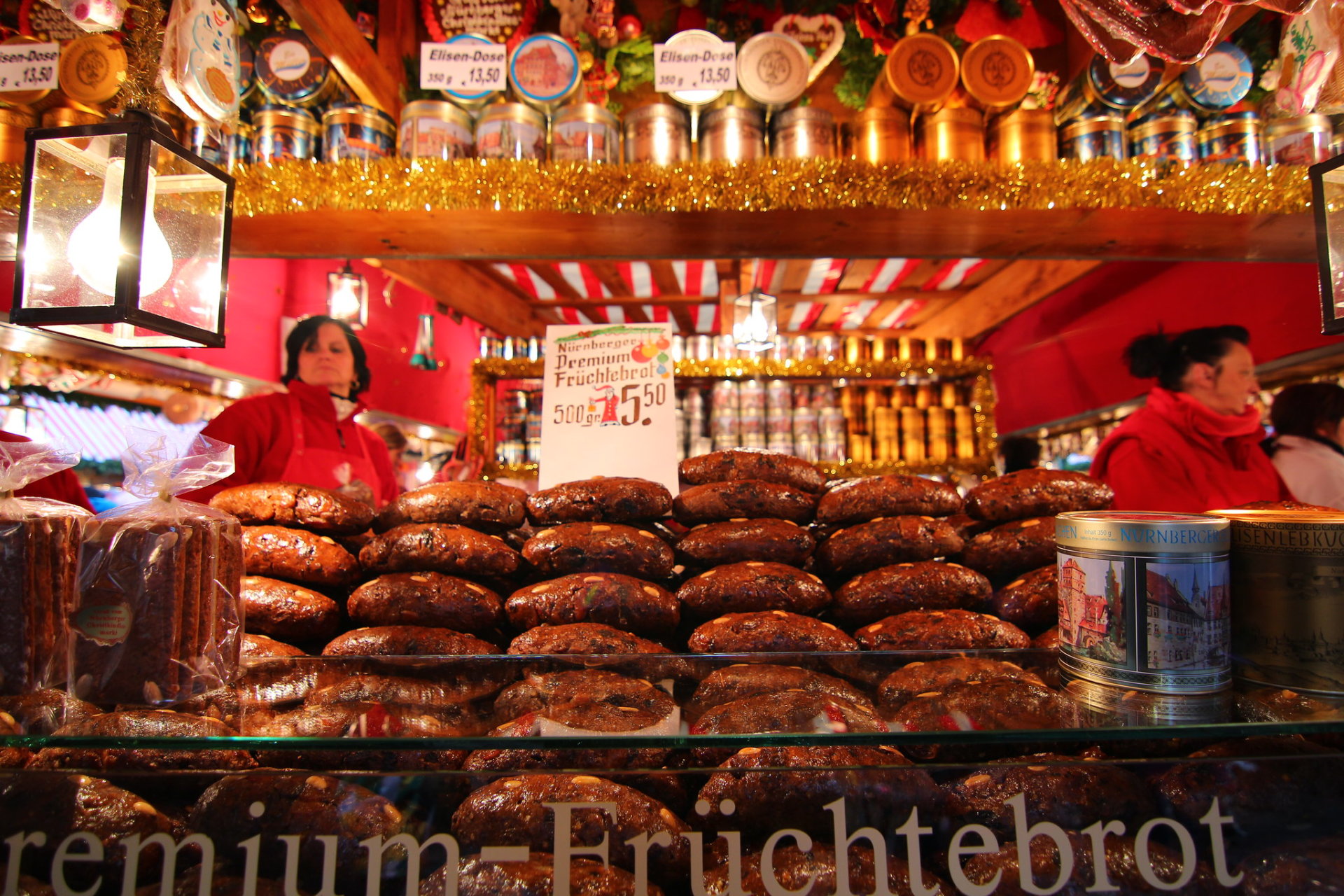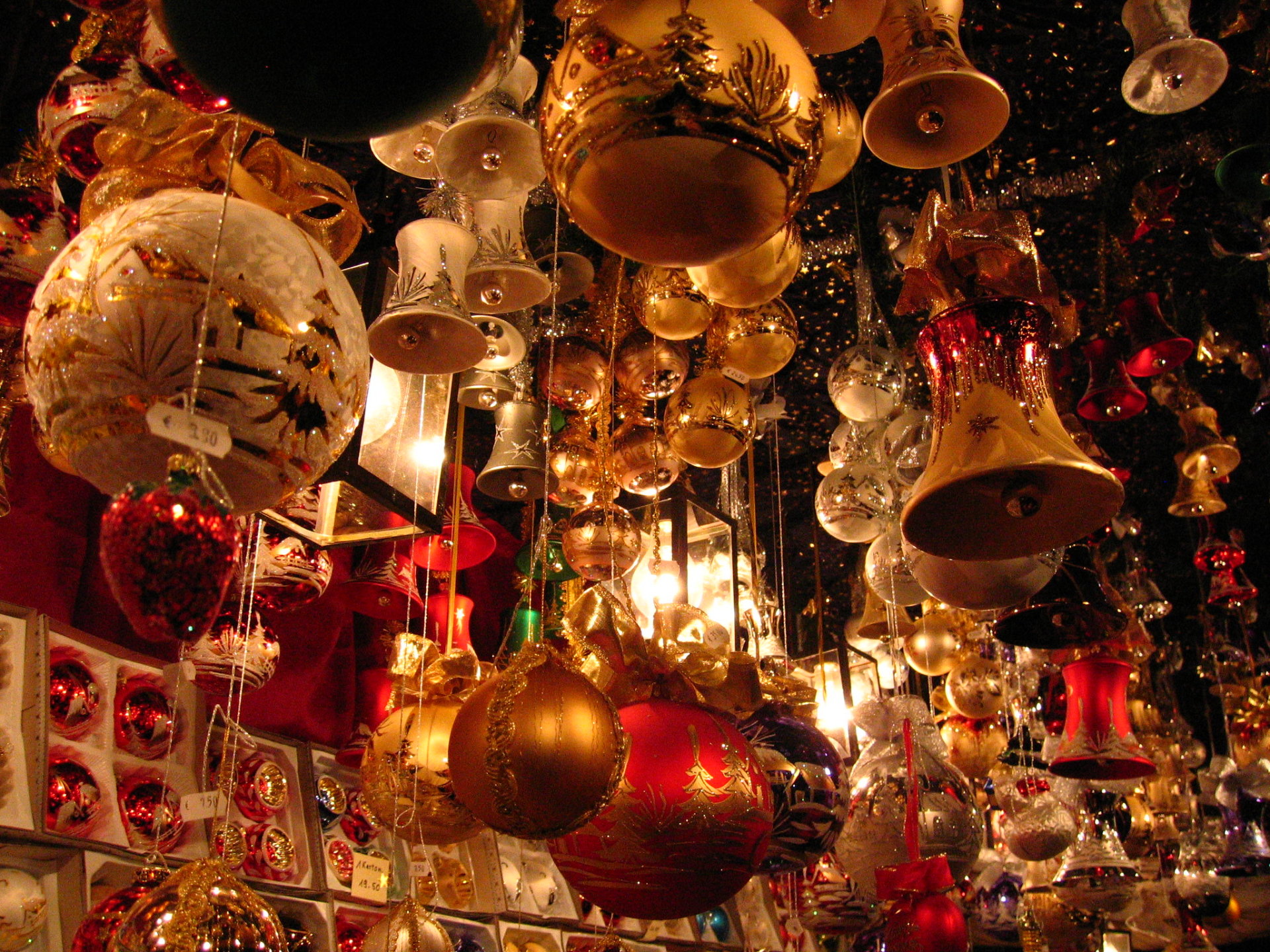 Nuremberg Christmas Market
Nuremberg Christmas Market (or, as locals call it, Christkindlesmarkt) is one of the most authentic Christmas markets on the planet and the place you think of when someone mentions Christmas markets. Christkindlesmarkt dates back to the 17th century, but despite being so ancient, the market still gathers more than 2 million visitors annually and is one of the most renowned holiday markets in Bavaria and the whole world.
Nuremberg Christmas Market begins at Advent and ends on Christmas Eve. The event is held in the old town–on Hauptmarkt Square and the adjoining smaller squares. The Christkindlesmarkt features thousands of local German vendors, selling delicious gingerbread cookies and aromatic sausages. In addition, there are many retailers, offering authentic handmade souvenirs and other holiday-inspired items. The event's organizers host more than 180 market stalls so that you have something to choose from. The children's market, Kinderweichnacht, features a vintage carousel, steam train, and a giant Ferris wheel.
The Friday preceding the first Advent Sunday is the time when the market's opening occurs. All festivities kick off at 5:30 pm, but we recommend arriving at the location earlier to get the best viewing spots. In addition, Nuremberg is extremely busy during this time of year, so you may want to book your accommodation beforehand.
Find hotels and airbnbs near Nuremberg Christmas Market (Map)