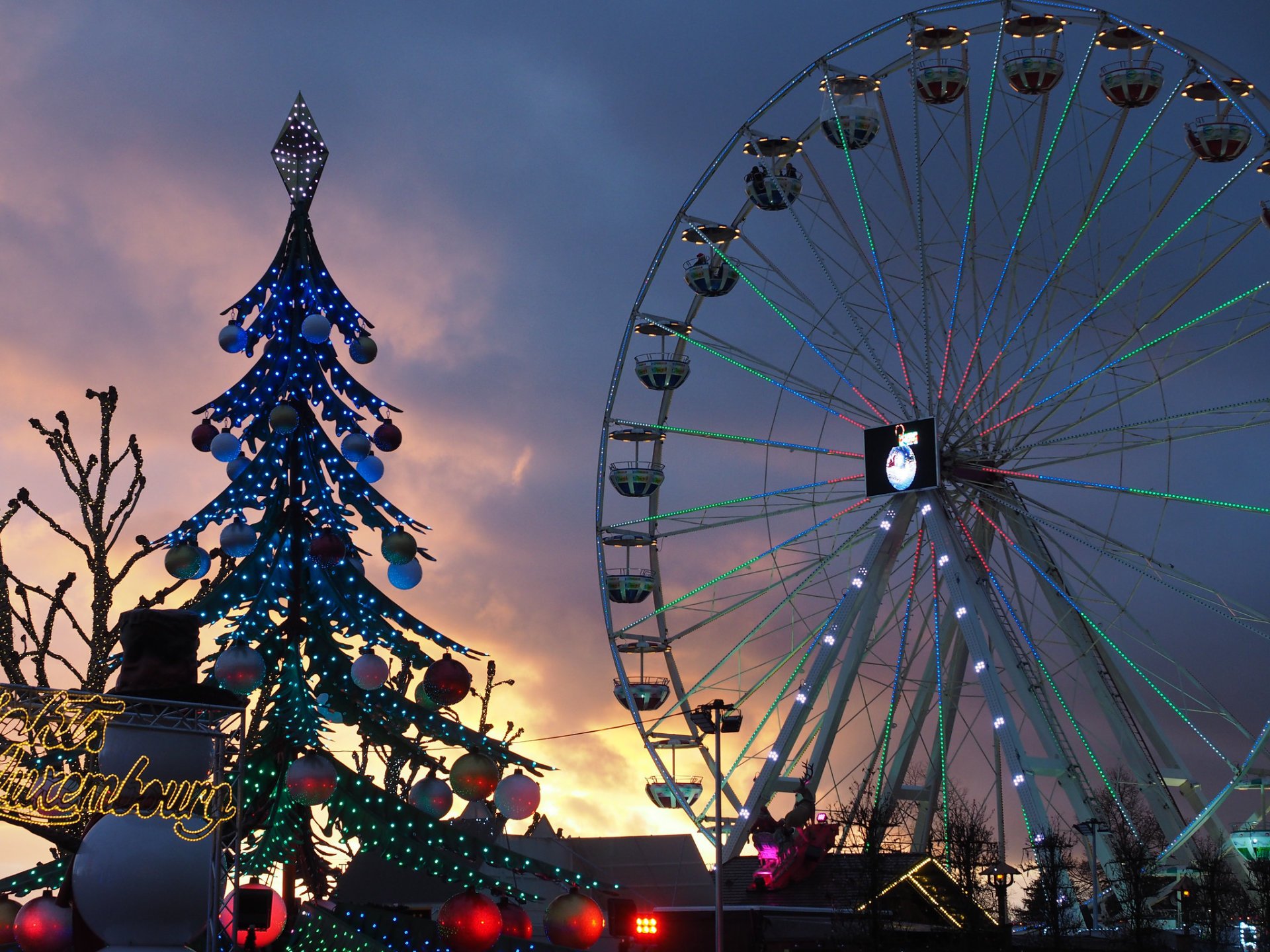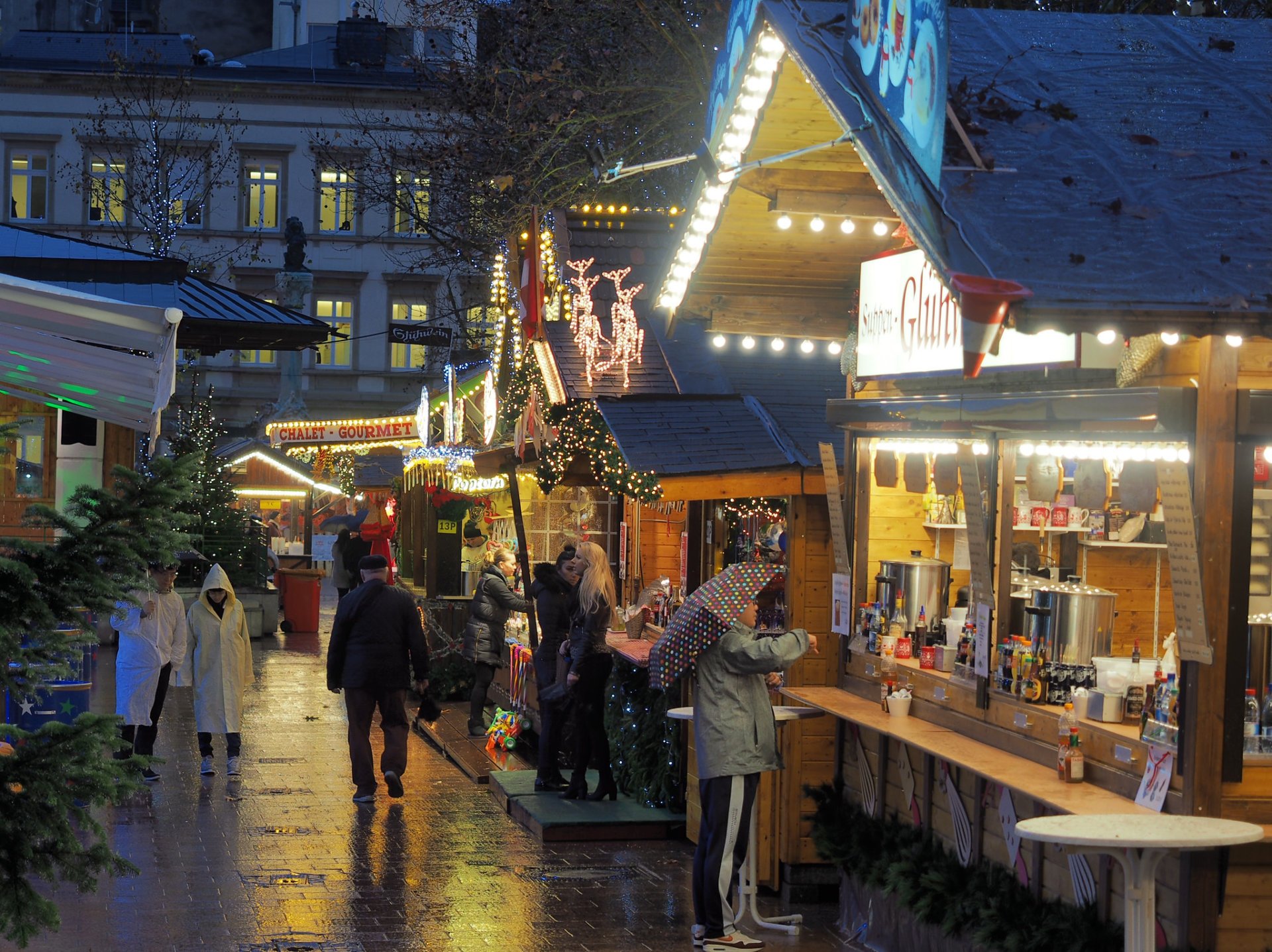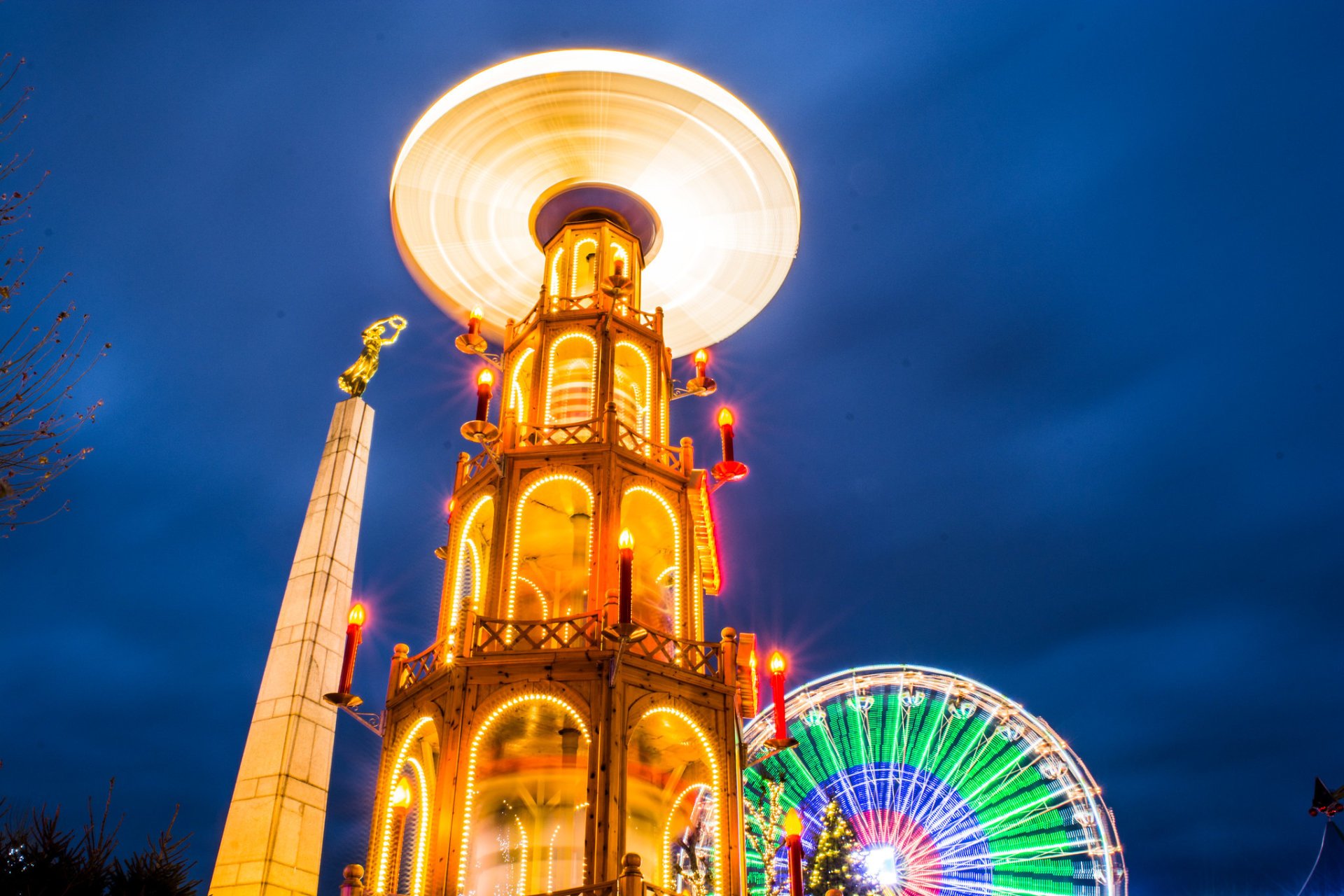 With the onset of the Christmas season, Luxembourg puts on its festive vibes and turns into a true winter wonderland. The main attraction must be the Luxembourg Christmas market, scattered at Place de la Constitution and Place d'Armes in the very heart of the city. The holiday fairs are part of the annual Winterlights Festival, running from mid-November into the first days of January.
At Luxembourg Christmas Market, you can buy anything from traditional seasonal delicacies and holiday decor to crafts, toys, jewels, clothes, and confectionery. Apart from Christmas shopping, the place offers a fun-packed family-friendly program of events and activities. The highlights include rides on the Ferris wheel and a miniature train, an ice rink, concerts, workshops, and different shows, which will keep your kids occupied and entertained. The hours are 11 am to 9 pm Sunday—Thursday and 11 am to 10 pm Friday—Saturday. Note that the markets close at 5 pm on Christmas Eve.
You can experience Luxembourg during Christmas at your own pace, or you might opt for a designated guided tour to capture all the details. For more information on Luxembourg Christmas Market and Winterlights Festival, visit the official website in our External Resources below. As for your stay, consider the options showcased on the accommodations map.
Find hotels and airbnbs near Luxembourg Christmas Market (Map)