0
Show accomodations nearby
Ice*Amsterdam at Museumplein (November 16th, 2019–February 2, 2020)
Every year, the Museumplein in Amsterdam transforms into a winter wonderland for the holiday season. Each location has its own schedule. Ice*Amsterdam becomes a great spot to do Christmas shopping, have a cup of hot chocolate or glühwein with the picturesque Rijksmuseum in the background, and visit an ice rink with the Magere Brug replica. Indulge in traditional delicacies as well as juicy hamburgers, fresh sandwiches, and warm waffles by a fireplace. Ice*Village will set you in the right mood for the holidays!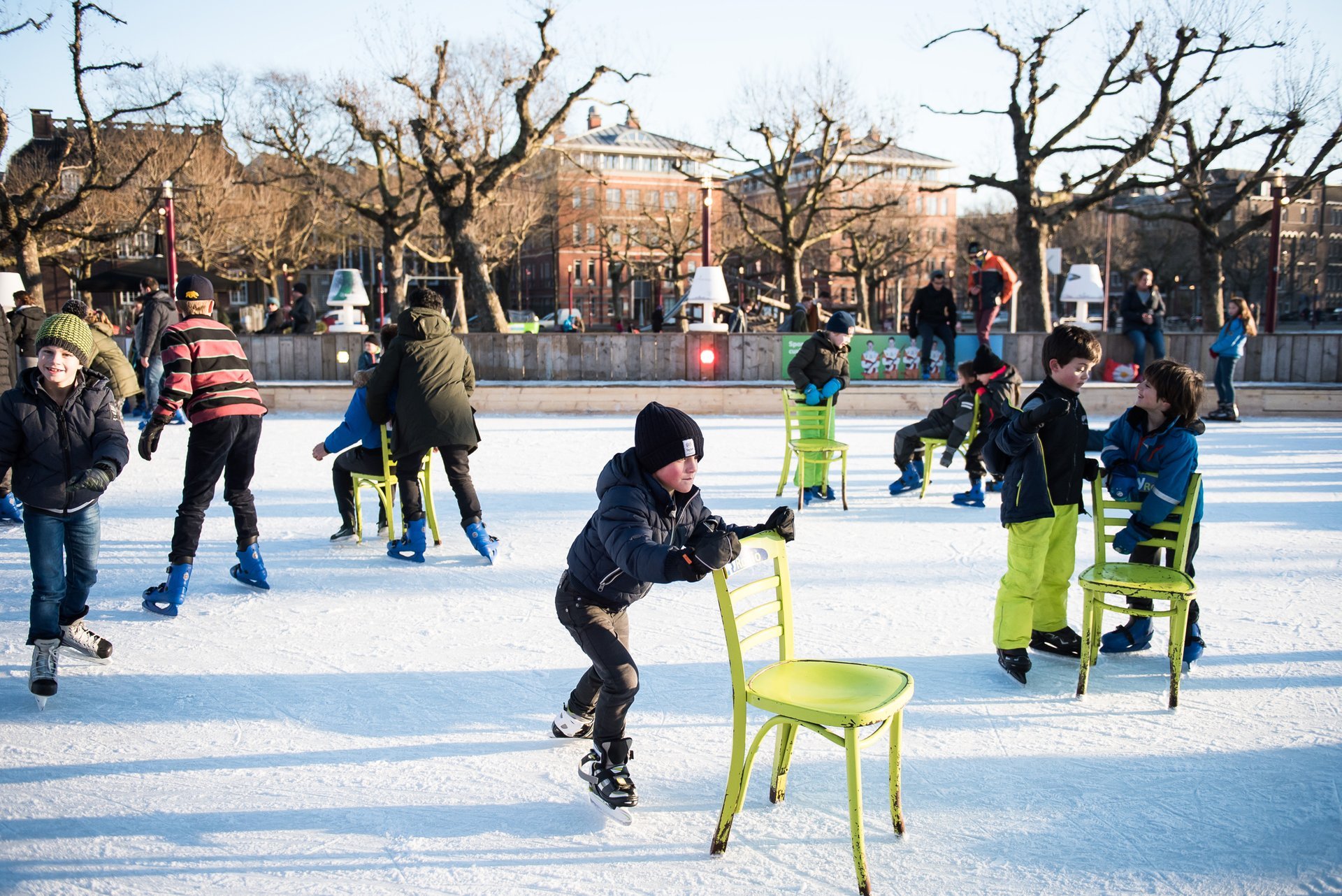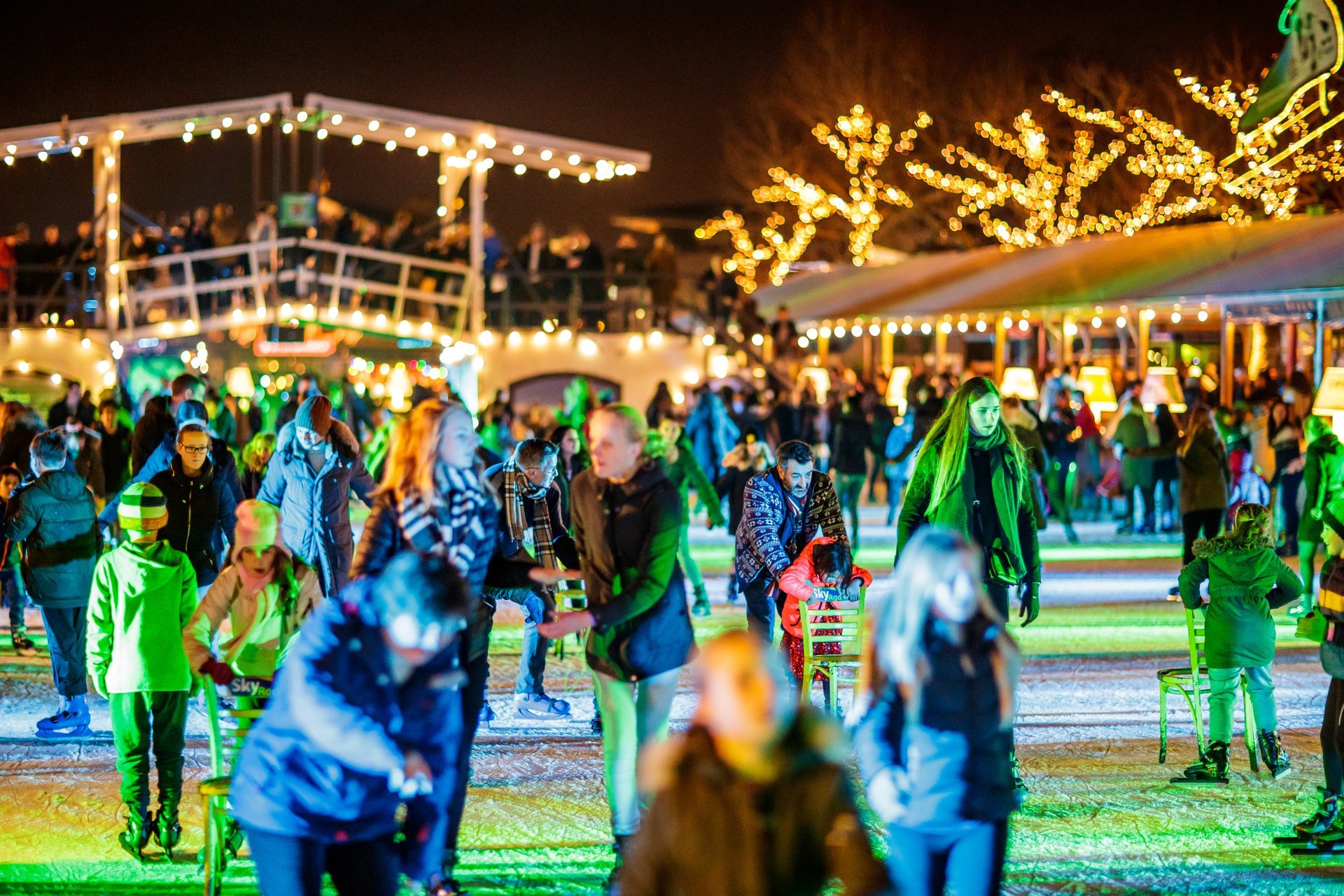 Ice*Amsterdam Christmas Market (December 13–26, 2019)
The market features dozens of vendors and craft displays. With amazing Christmas lights, Ice*Amsterdam Market is perfect for an evening stroll.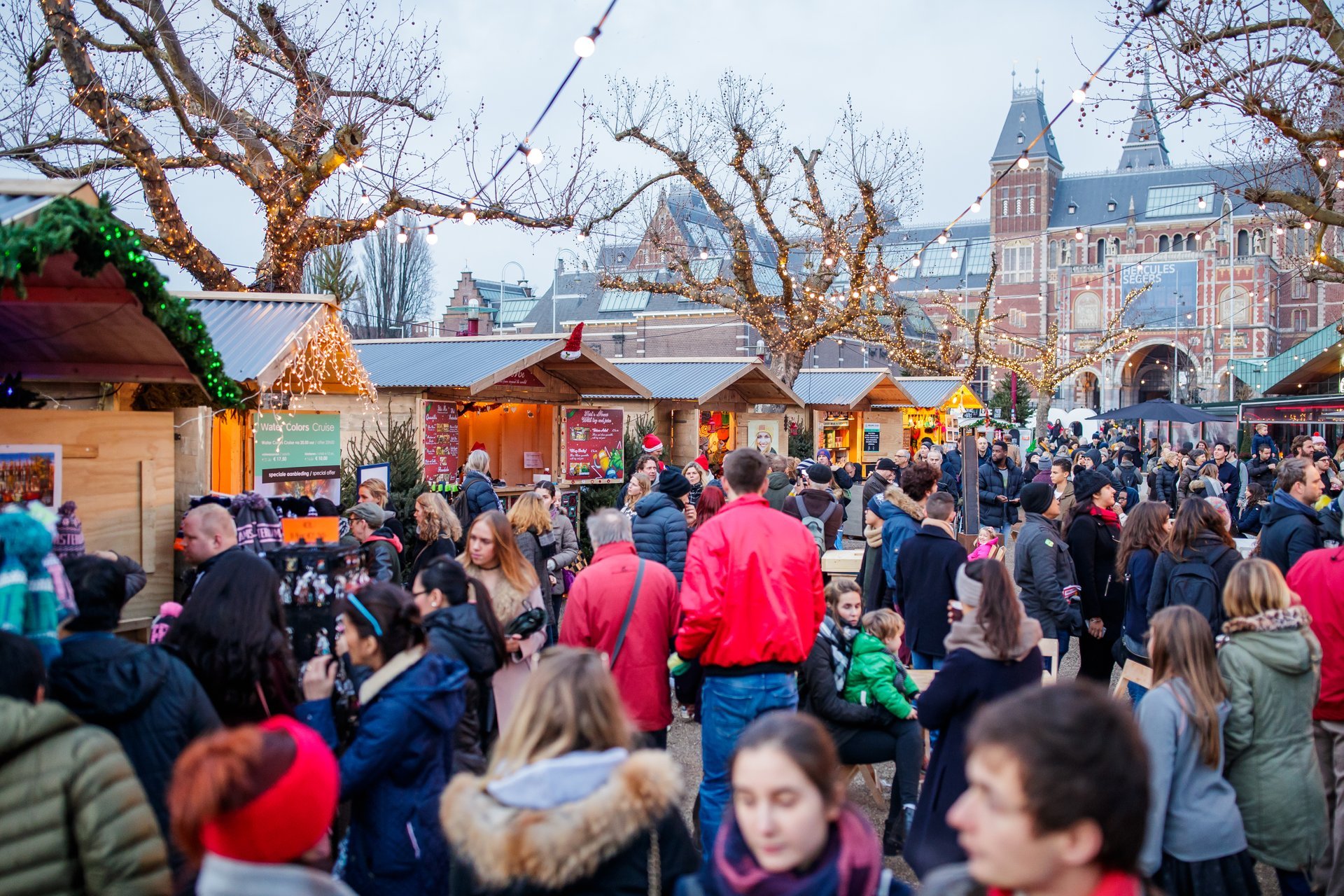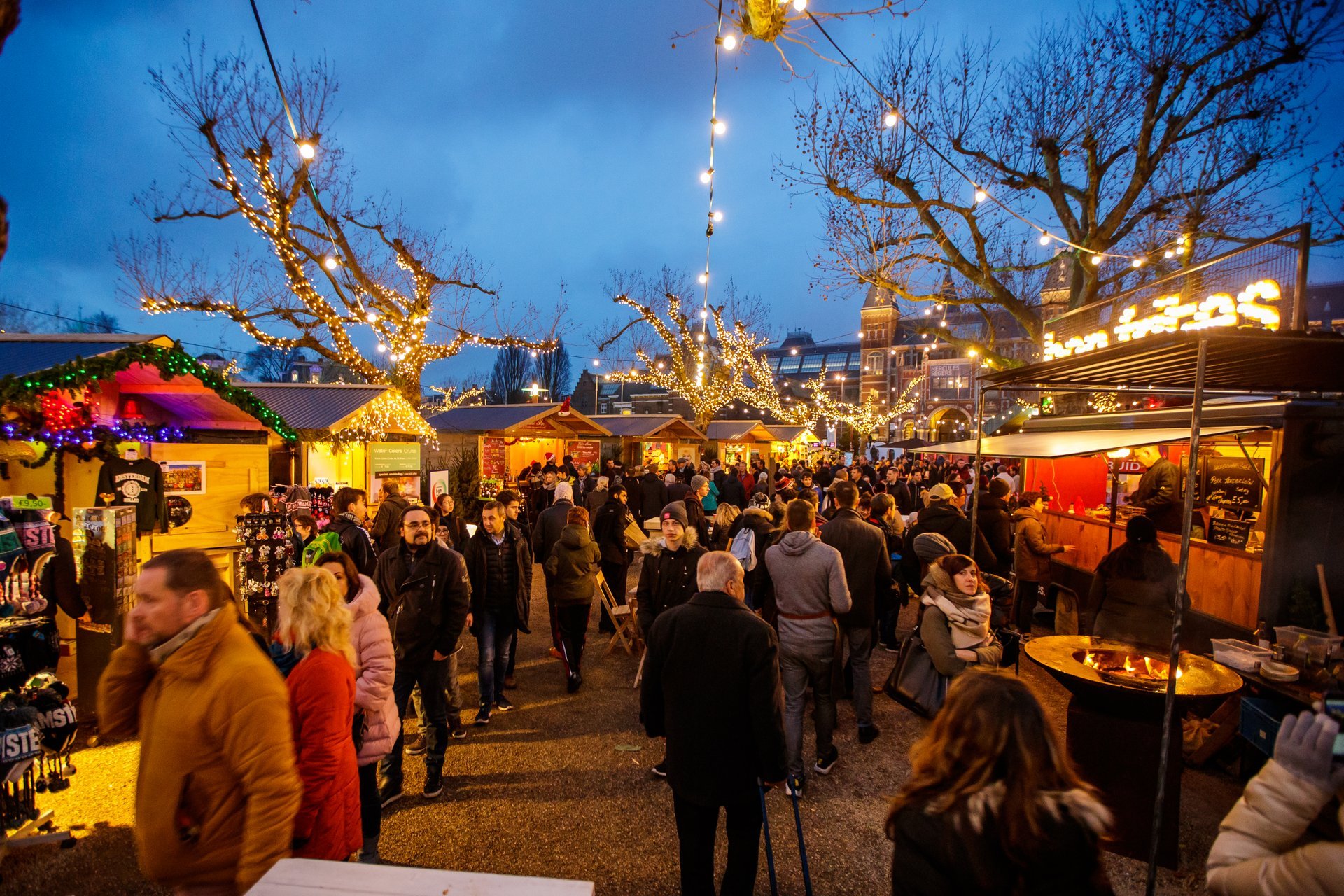 Christmas tree on Dam Square (December 06, 2020)
There are lots of other Christmas-themed locations across the city. Don't miss the brightly-illuminated Christmas tree on Dam Square. The Red Light District puts Christmas lights everywhere as well as some other areas and squares in Amsterdam.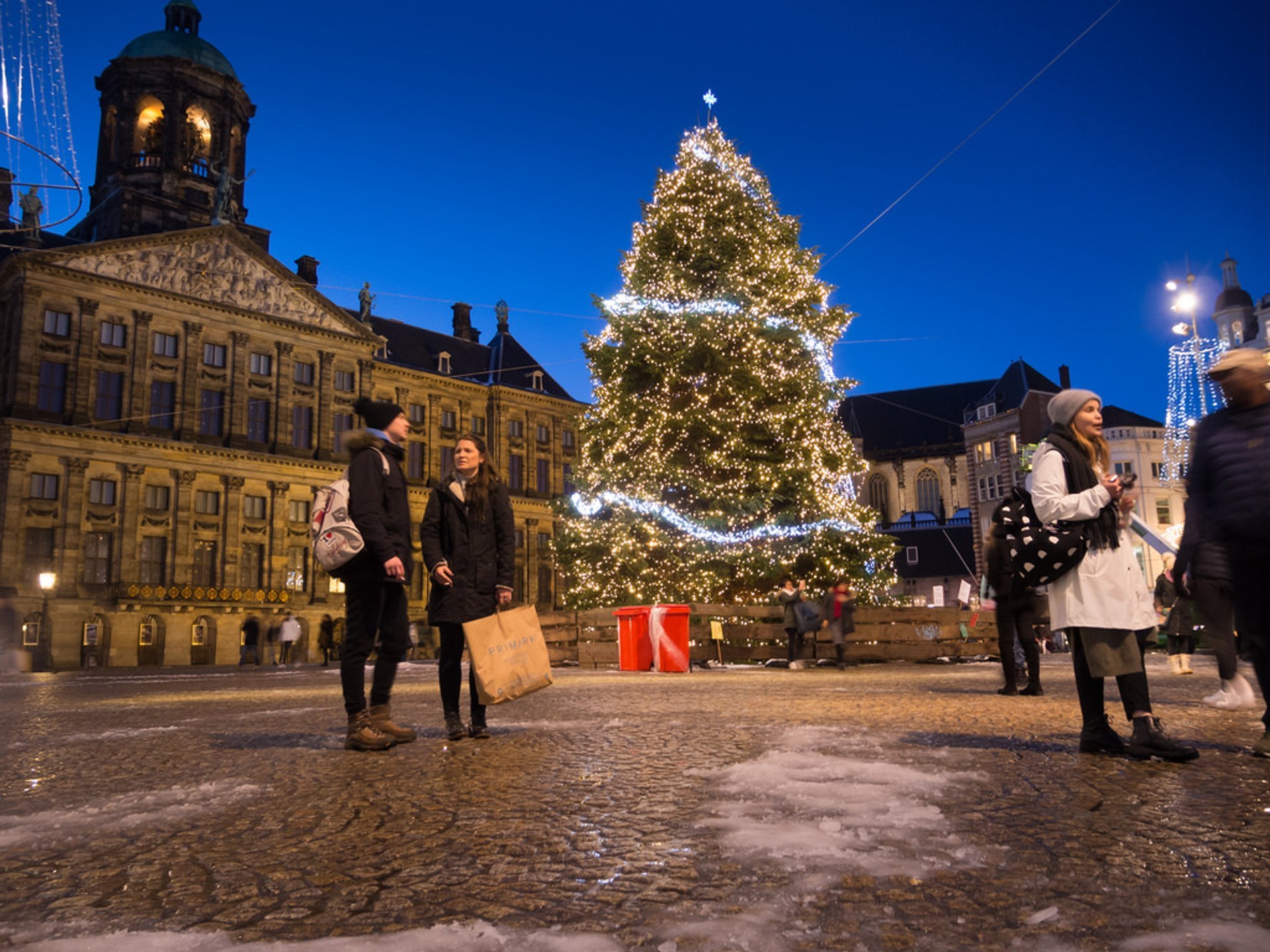 Funky Xmas Market (December 15, 2019)
To see a hip version of a traditional fair, head to Funky Xmas Market by Sunday Markets in Westergasfabriek with lots of creative work by local artists, fashion designers, and makers.
Haarlem Christmas Market (December 12–13, 2020)
One of the largest Christmas markets in the Netherlands, the Haarlem Christmas market is a must-visit place if you want to dive into the Christmas spirit within an hour drive from the Dutch capital. Let yourself get lost among the hundreds of market stalls weaving across the city centre while listening to the sounds of Christmas carols and smelling the flavours of holiday treats. The Haarlem Christmas Market was voted as being the best Christmas market in the Netherlands in 2017.
De Amsterdamsche Kerstmarkt (December 18–20, 2020)
De Amsterdamsche Kerstmarkt is taking place indoors and outdoors between the factory buildings of Westergas. Shop for Christmas presents and enjoy a cup of hot chocolate in the Zuiveringshal, Stenenplein, and the Pazzanistraat. The festival features live music a special programme for kids, ice skating rink, exposition, and theatre.
Find hotels and airbnbs near Christmas Markets (Map)
Christmas Markets Featured in