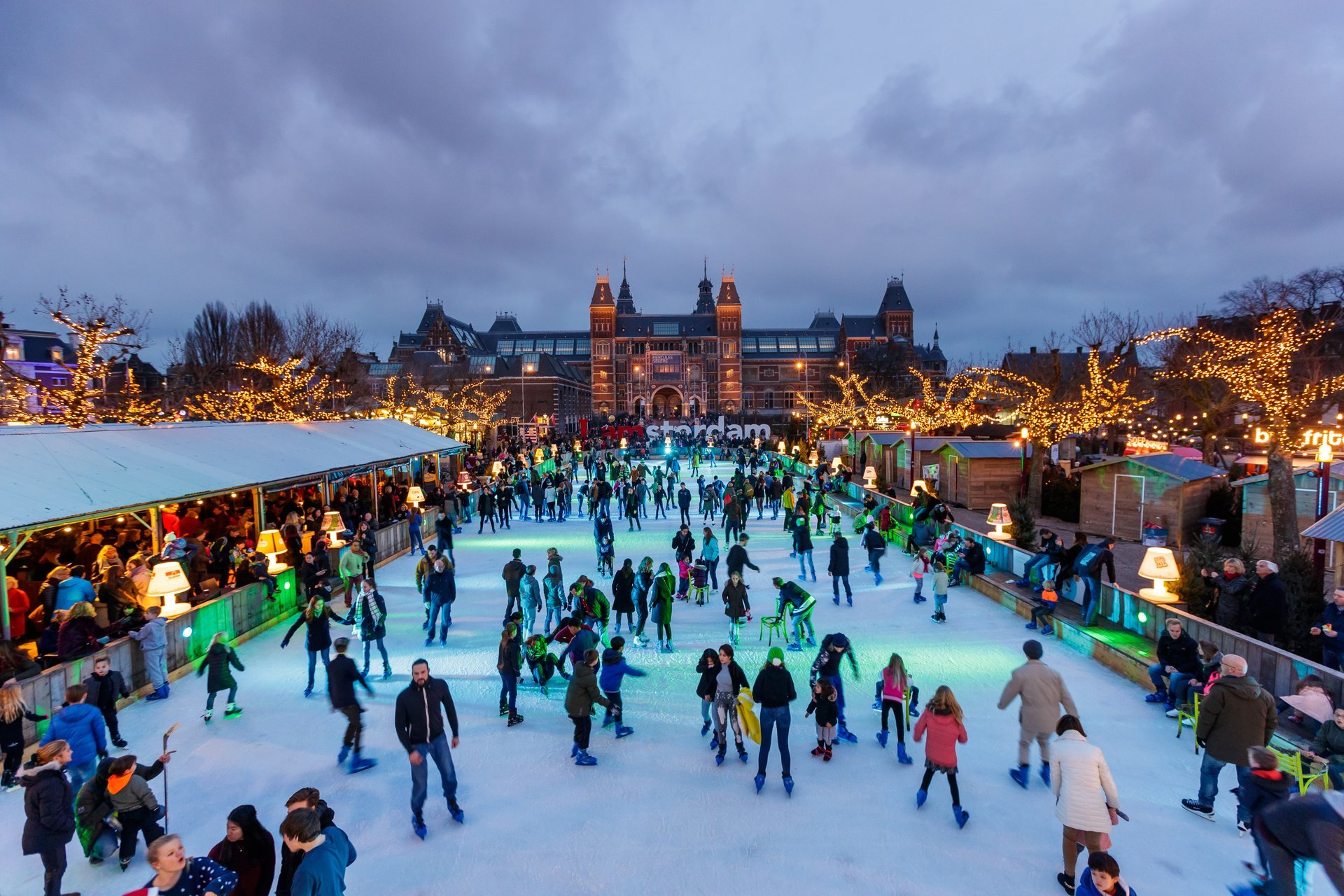 Every year, the Museumplein in Amsterdam transforms into a winter wonderland for holiday season. Ice*Amsterdam becomes a great spot to do Christmas shopping, have a cup of hot chocolate or glühwein with the picturesque Rijksmuseum in the background, and visit an ice rink with the Magere Brug replica. Indulge in traditional delicacies as well as juicy hamburgers, fresh sandwiches, and warm waffles by a fireplace. Ice*Village will set you in the right mood for the holidays!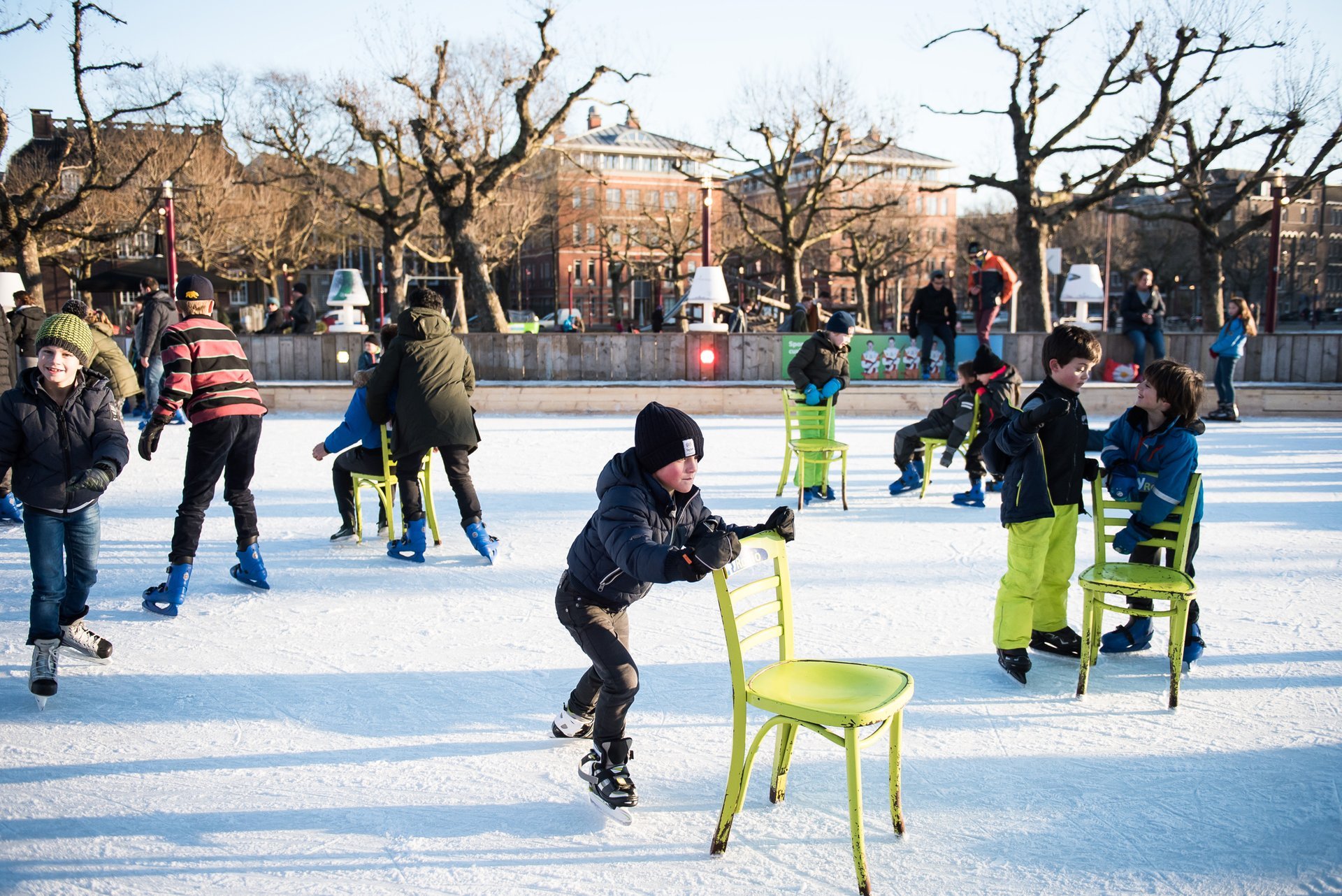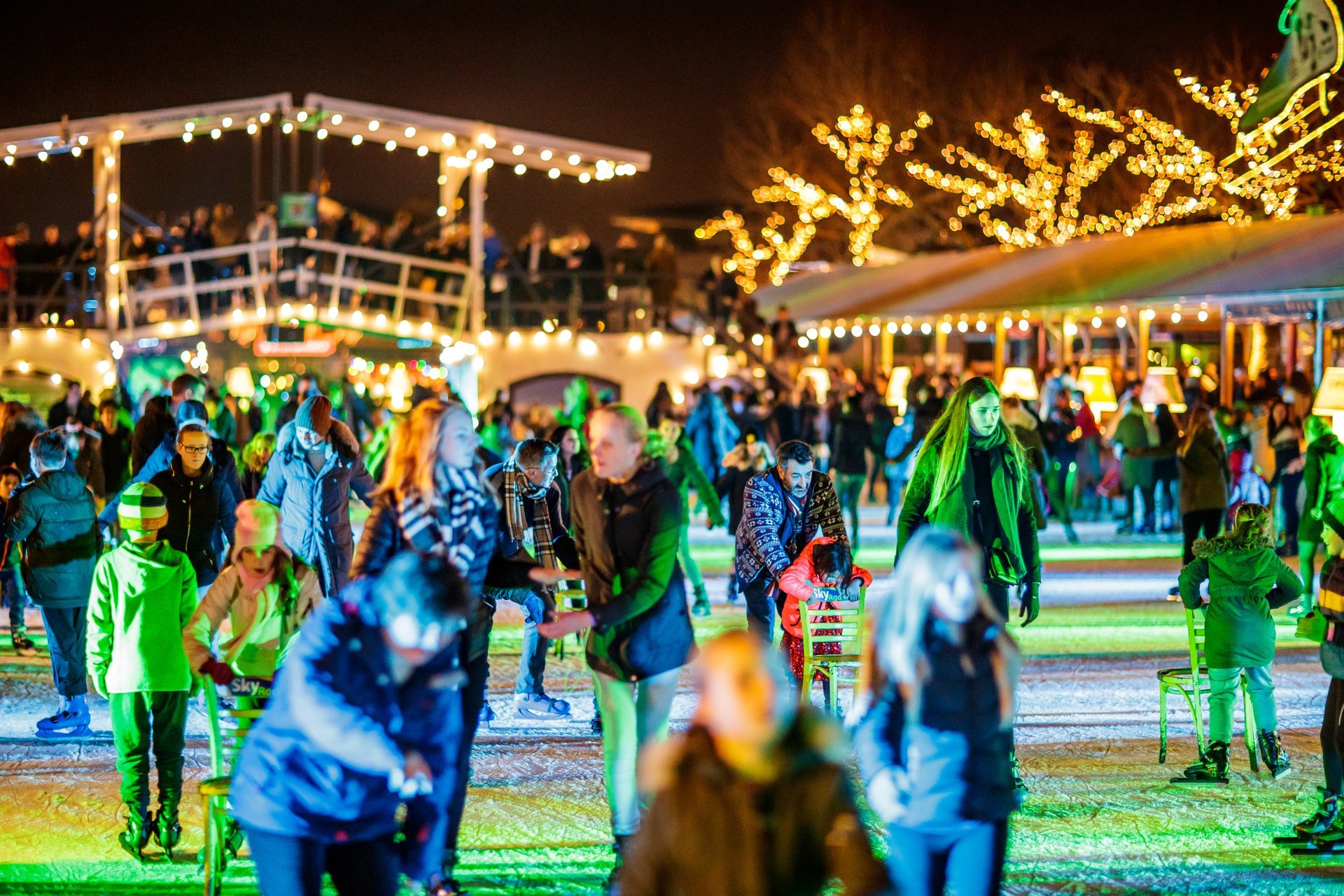 The market features dozens of vendors and craft displays. With amazing Christmas lights, Ice*Amsterdam Market is perfect for an evening stroll.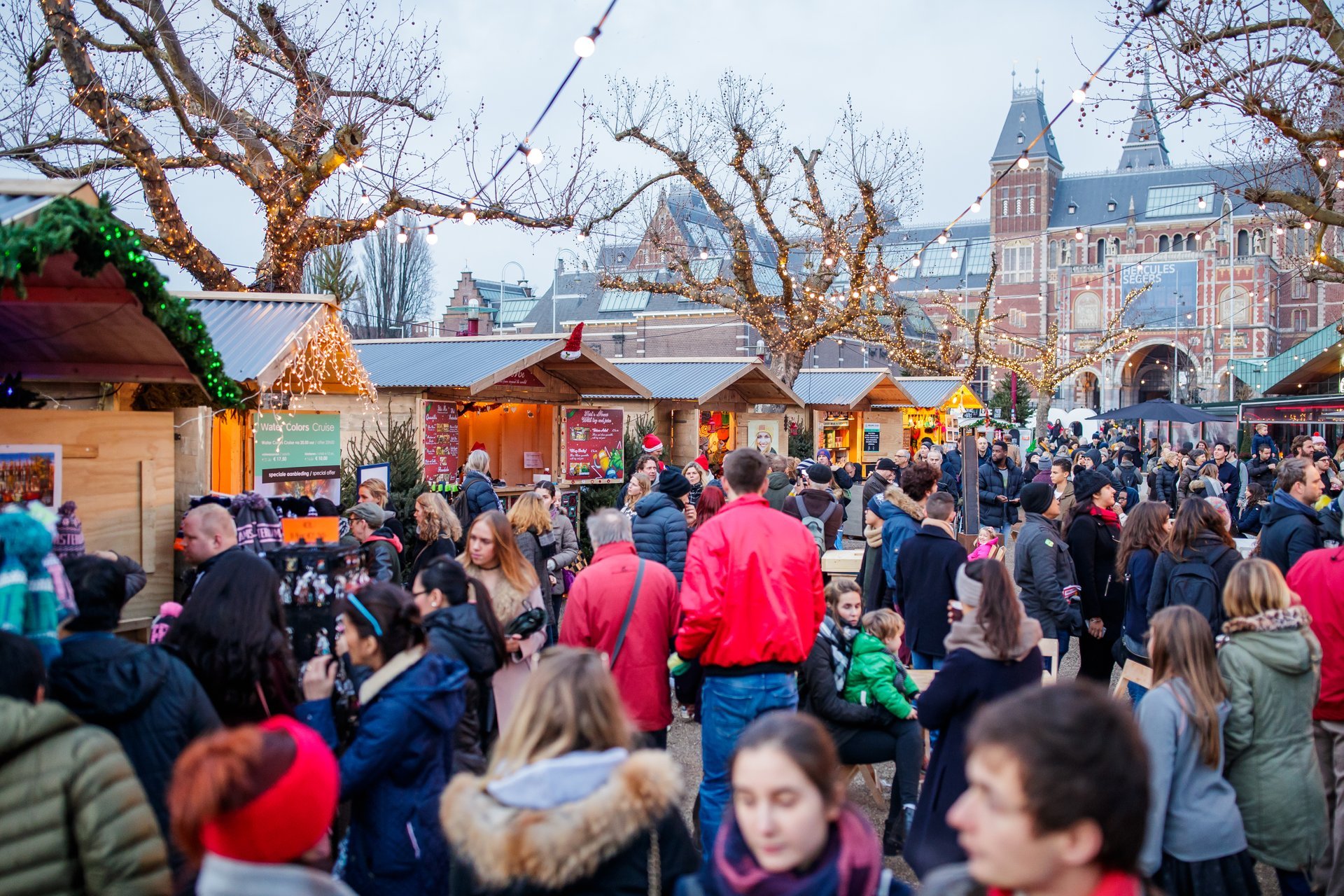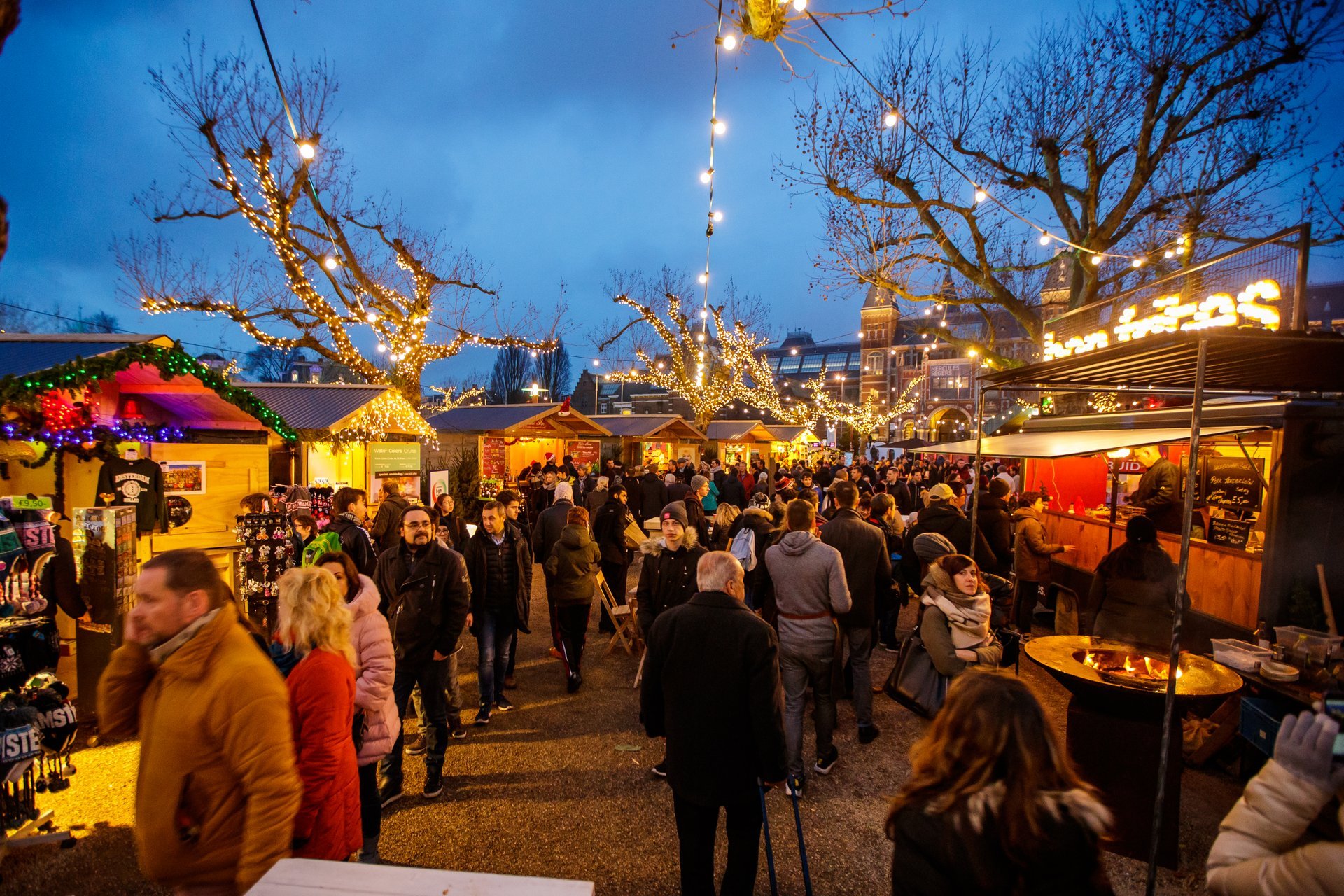 There are lots of other Christmas-themed locations around the city. Don't miss the brightly-illuminated Christmas tree on Dam Square. The Red Light District puts Christmas lights everywhere as well as some other areas and squares in Amsterdam.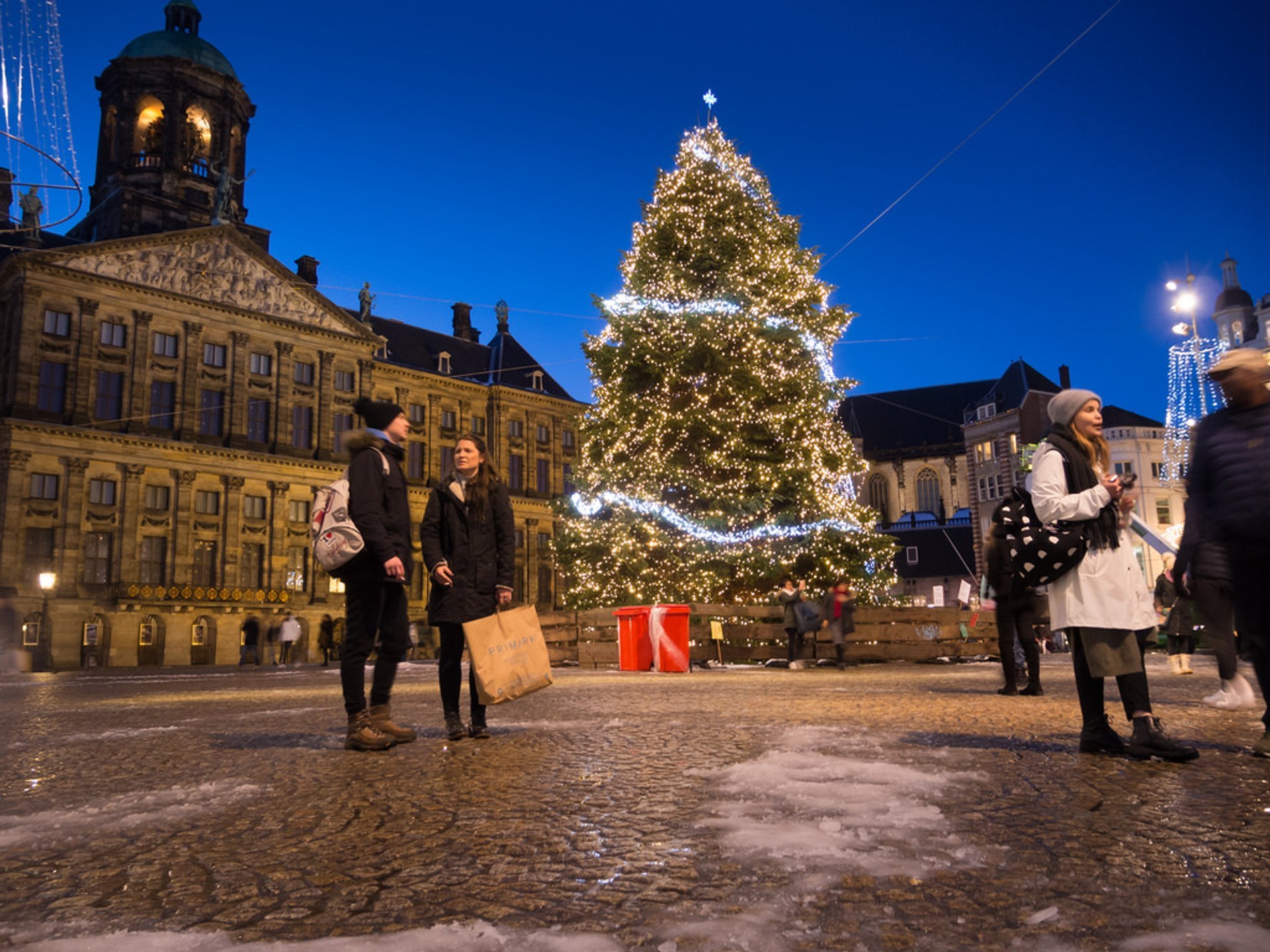 To see a hip version of a traditional fair, head to Funky Xmas Market in Westergasfabriek with lots of creative work by local artists, fashion designers, and makers.
Amsterdamsche Kerstmarkt is located inside the industrial warehouse in Kromhouthal, Amsterdam Noord. It features live music and a special programme for kids. Kerstmarkt Natuurpark is located in 30-minutes from Amsterdam. There is a brea​d-baking workshop and other fun activities for kids.
Christmas Markets Featured in