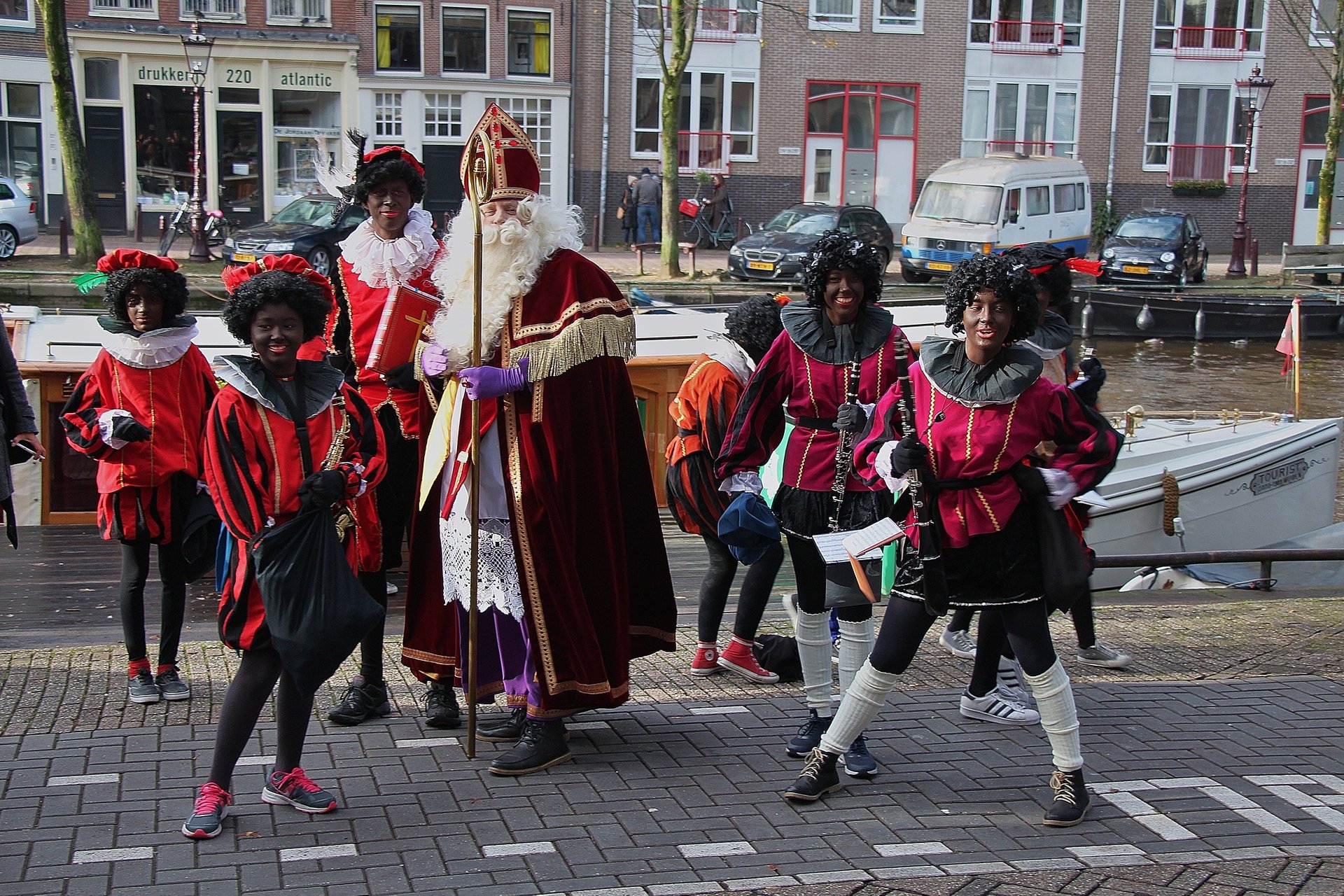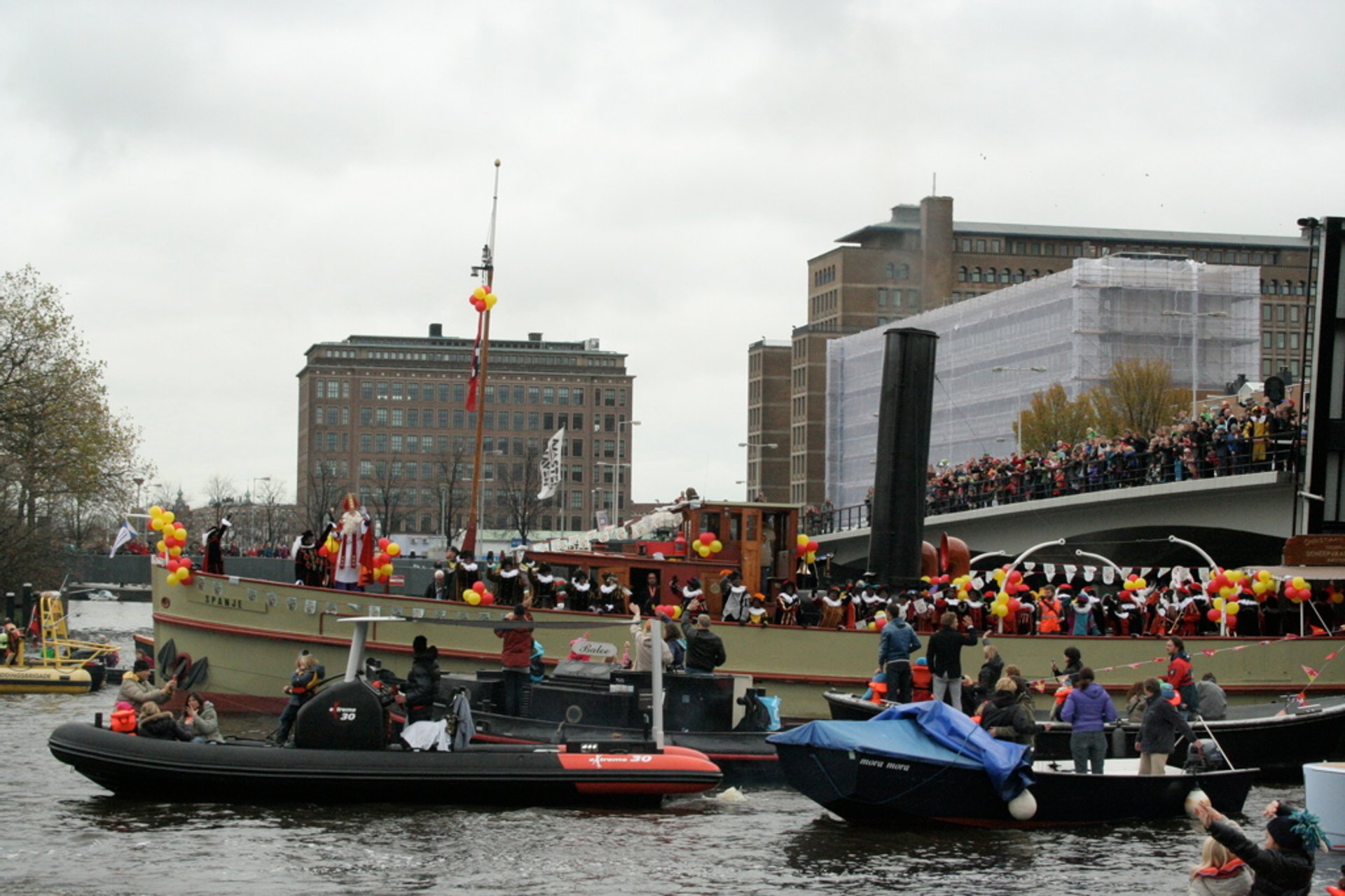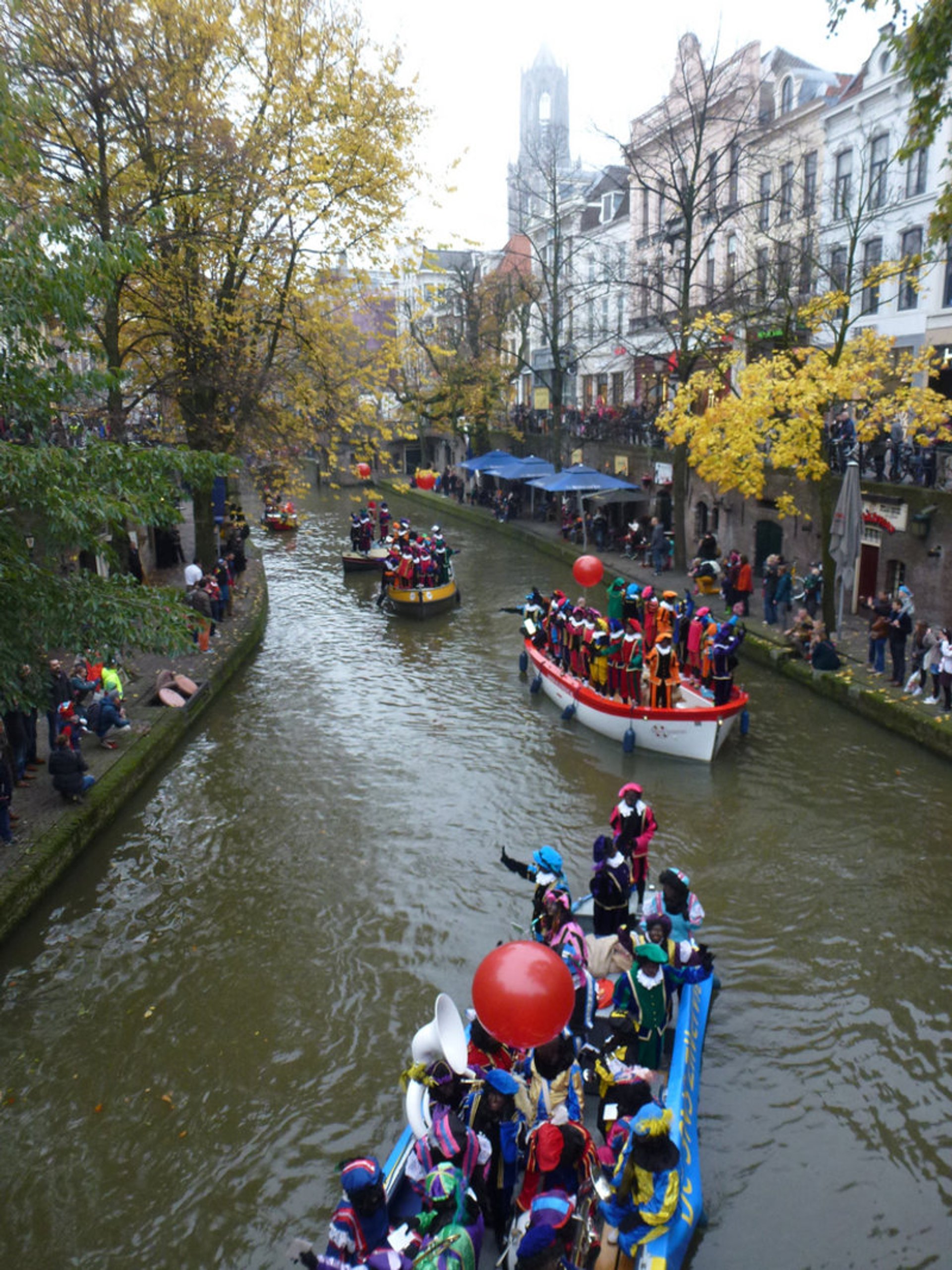 Dutch Saint Nicholas or Sinterklaas is one of the most beloved folklore characters in the country, awaited by children and adults alike. In mid-November, his arrival to Amsterdam is traditionally marked by large boat and horse parades, which launch the official Christmas season throughout the city.
The Arrival of Sinterklaas or Sinterklaas Intocht is one of the largest annual parades in Amsterdam. For a horse parade, Sinterklaas always mounts his loyal horse Amerigo and proceeds through the city center, surrounded by his helpers. Sinterklaas' helper is called Zwarte Piet (Black Pete). He is usually portrayed by a man who colors his face black and wears green clothes. Children line the streets to cheer and wave as the procession passes by. Sint and Petes give away traditional sweets and small gifts. From this day, Sinterklaas makes a daily appearance in Amsterdam until the main celebration on December 5th.
Amsterdam Sinterklaas Boat Parade starts at 10 am in the Omval neighborhood of Amsterdam. It can be viewed in Weesperzijde neighborhood, near Ceintuurbaan, Amstelhotel, and Theater Carré. It then arrives at Scheepvaartmuseum (National Maritime Museum). The Horse Parade starts at 12:30 pm and lasts until 3:30 pm, going from the Maritime Museum to Foeliestraat and Valkenburgerstraat, passing Waterlooplein, Rembrandtplein Square, and finishing at Dam Square.
Find hotels and airbnbs near Sinterklaas Arrival Parade in Amsterdam (Map)