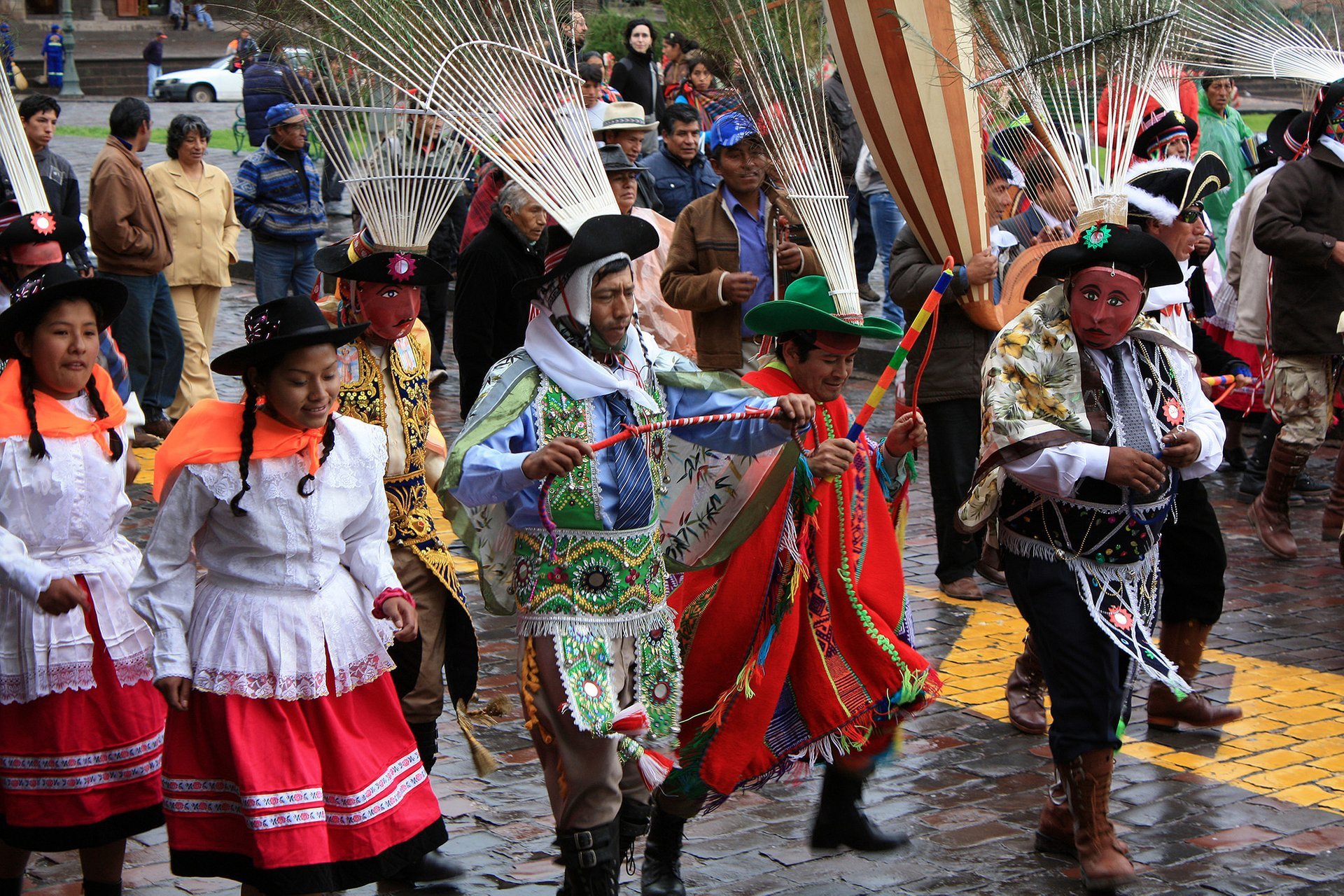 In December, during the Christmas holidays, Cusco looks amazing. Squares, streets and shops are full of crafts and artworks that let you enjoy the Christmas spirit. Holiday season in Peru may look very familiar as it has borrowed some traditions from European and American festivity - Christmas tree, Santa Claus, chaotic last-minute gift shopping and so on. Fortunately, there still is a number of things that is specific to Peru.
Even though the Christmas tree is getting more popular in Peru, nativity manger or retablo is still a key object for this period. Almost every family has its own retablo, and Christmas gifts are put near it. On the 24th of December a grand market is held in Cusco. Santuranticuy gathers artisans from all over Peru, who bring their nativity arts, made of wood, pottery or stone.
The main event for all religious Peruvians is a holy Rooster Mass, which starts at 10pm in all churches around the country. After the mass people head to their homes to taste Christmas delicacies and open presents, unless they live in specific Andean regions, where presents are opened only on Epiphany.
Christmas table in Peruvian families almost always includes tamales, which is wrapped in banana leaves corn dough with meat or vegetables, applesauce, sweet bread called paneton and hot chocolate. Moreover, even though it is hot outside, Peruvians drink hot chocolate during the whole Christmas period, and such occasions are called chocolatadas.
For more details and the latest updates, please check with the official website (see External Resources below.) Also, take a look at the map suggesting the best accommodations nearby.
Find hotels and airbnbs near Christmas in Cusco (Map)