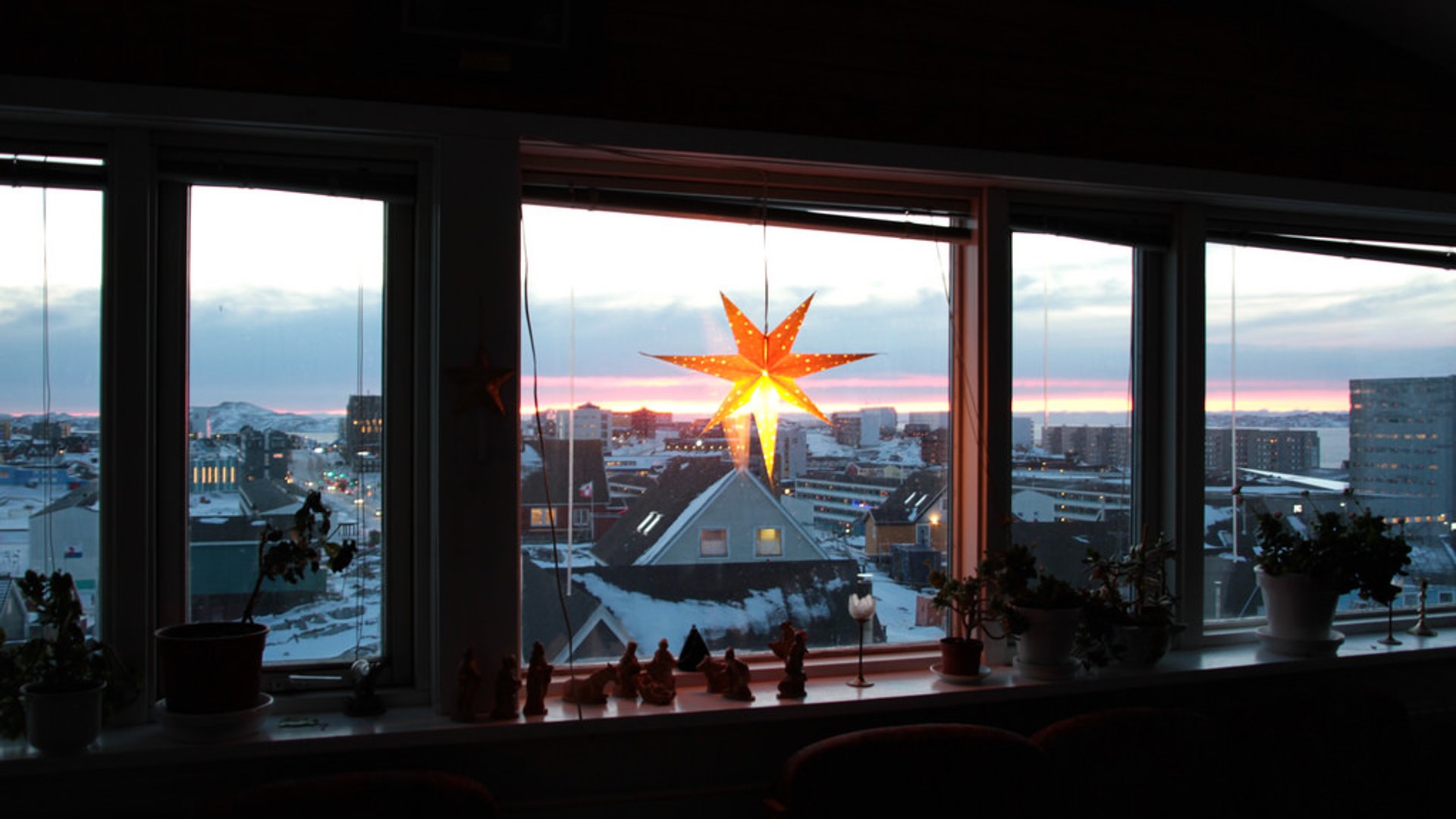 Most Greenlanders are Christian, ​and they celebrate Christmas traditionally. Although, there are some unusual things. For example, there are no Christmas trees in Greenland because trees almost don't grow there. So the trees for Christmas are imported from other countries, decorated, and put everywhere, including streets. Locals also decorate their houses, the streets, shops, and cafés with glittering ornaments, Christmas stars, lights, and candles to bring a little more coziness to the cold and dark winter days.
Greenland Christmas traditions
An unusual Greenlandic Christmas tradition is that during this holiday the men serve food and coffee and look after the women in the household. But Greenlanders follows the same customs as other Christians: they sing Chrismas carols—hymn "Guuterput quisinnermiu" ("Our Lord in Heaven") is the most popular,—exchange presents, go to church and gather with their families on Chrismas Eve.
Although unlike Europeans or Americans, Greenlanders believe that Santa Claus lives not in Lapland but in Spraglebugten Bay on the western side of Uummannaq Island of Greenland. In fact, they claim that his sleigh is pulled not by reindeer but by dogs.
For more details and the latest updates, please check with the official website (see External Resources below.) Also, take a look at the map suggesting the best accommodations nearby.
Find hotels and airbnbs near Christmas in Greenland (Map)