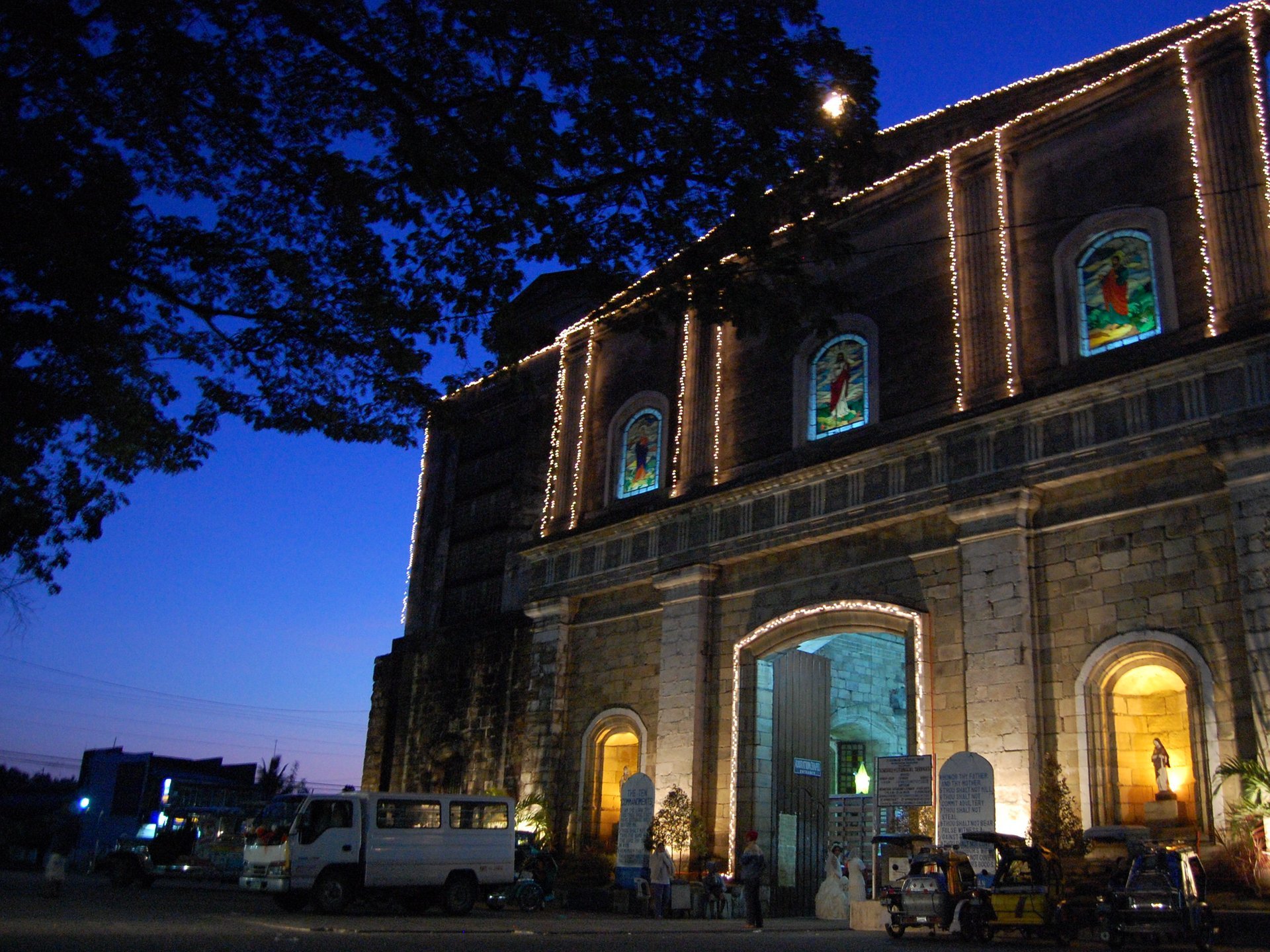 Simbáng Gabi in Mangatarem in the province of Pangasinan, Philippines
See accommodations nearby
Simbáng Gabi, which means Night Mass, is a series of Catholic Masses in the Philippines during the nine days leading to Christmas. The concept is somewhat similar to early morning Masses leading to Christmas in Puerto Rico (Misa de Aguinaldo). The Masses usually take place between 3 am and 5 am from December 16th to December 24th. Christmas Eve is marked with a special service called Misa de Gallo (Rooster's Mass in Spanish). The tradition goes back to colonial times during Spanish rule. In 1669 Catholic priests started to hold a Mass in the early mornings instead of the afternoons so that farmers could work during the day. Christmas holidays is harvest season in the Philippines that is a predominately agricultural country growing rice, coconut, and sugarcane.
After Christmas Mass, people eat special holiday treats, like Bibingka (rice cakes), puto bumbong (rice pastries with coconut and brown sugar), lengua de gato (pastry), latik, yema (sweets), or hot tsokolate​ (chocolate).
Filipinos are very religious, and Masses are attended by many people. Simbang Gabi is even celebrated in malls. There is a belief in the Philippines that if a person visits Masses in nine days, he or she may make a wish that will come true. People are lighting small oil lamps, some of them are shaped as stars after the Star of Bethlehem.
Misa de Gallo is celebrated in all shrines, parishes, and main chapels throughout the Philippines. The Simbáng Gabi Masses occur at different times, often early in the morning from 3 to 5 am. A great place to experience the tradition is the National Shrine of Our Mother of Perpetual Help (Baclaran Church) in Manila. Other popular locations are Mangatarem and Lapu-Lapu City.
Find hotels and airbnbs near Simbáng Gabi (Misa de Gallo) (Map)