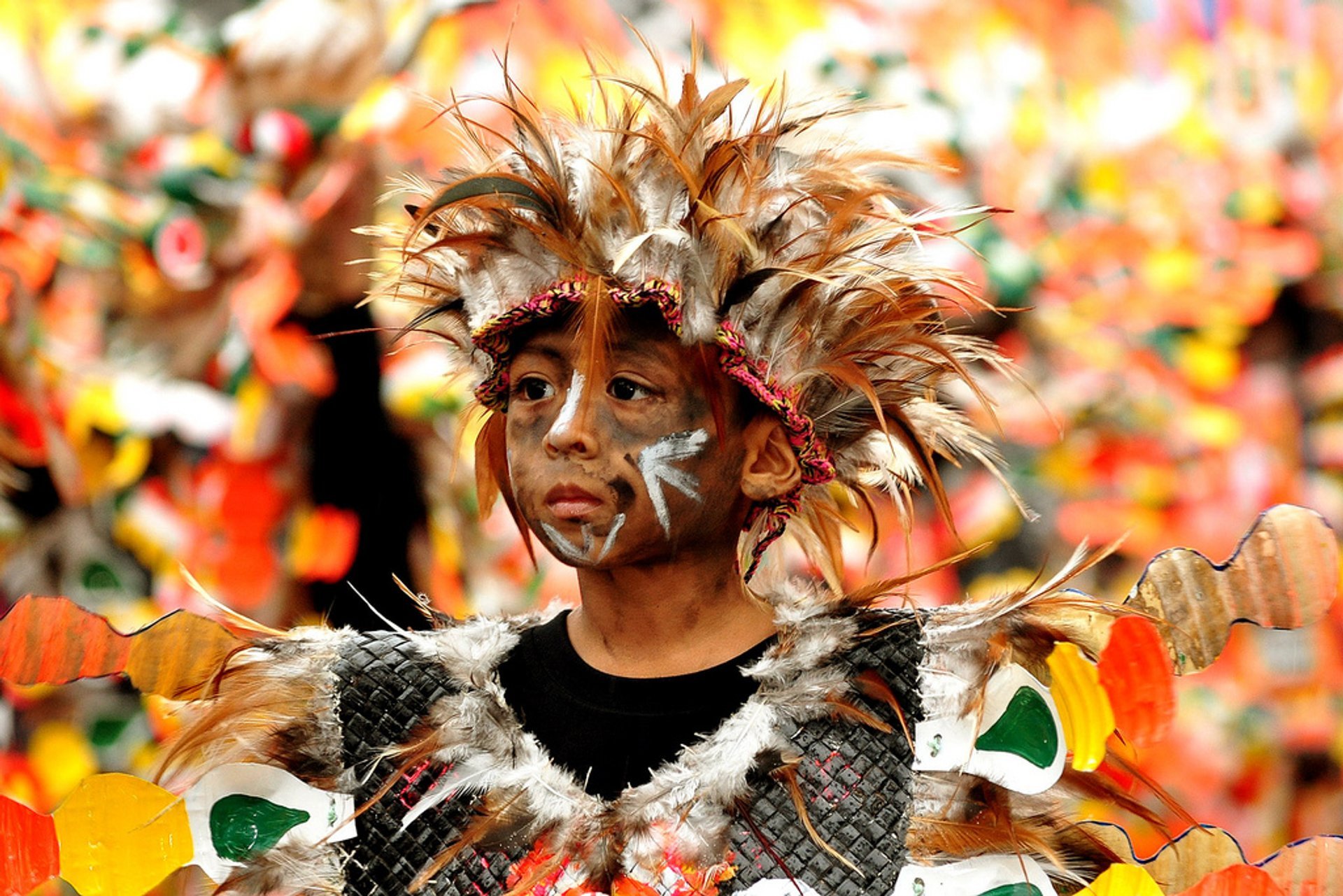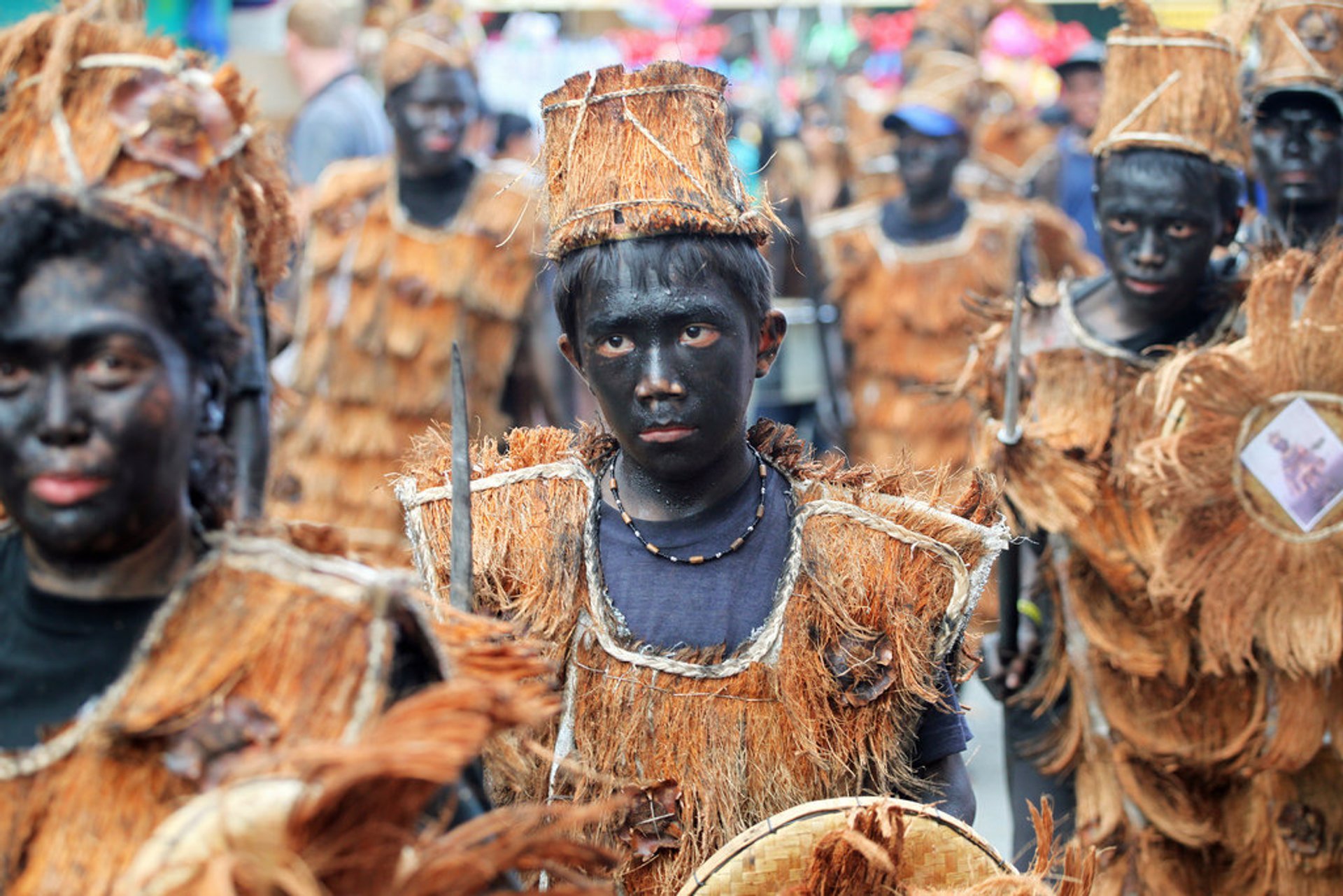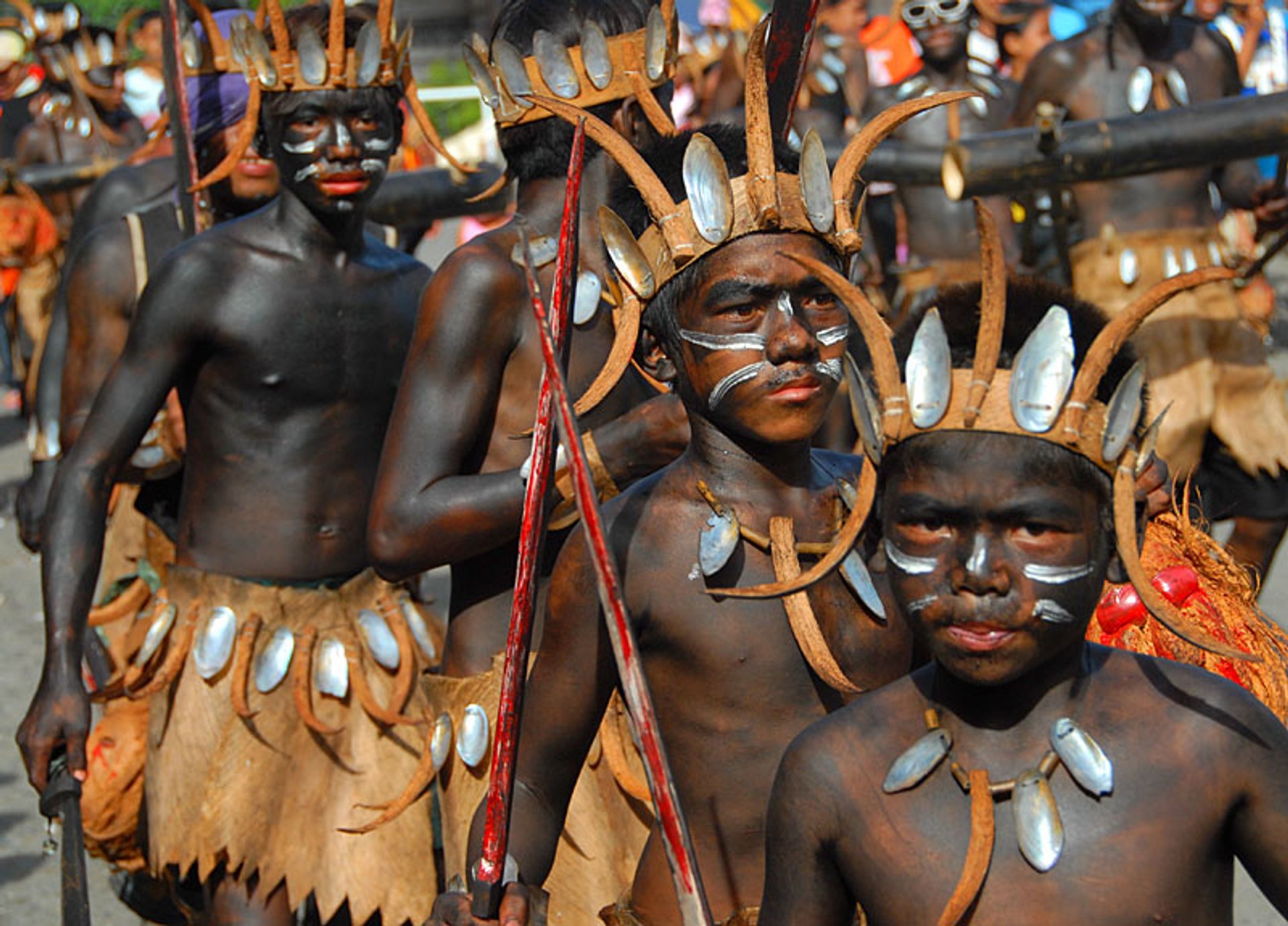 ©
Fitz Gerard Villafuerte
Every Filipino awaits the Ati-Atihan festival as one of the most exciting events of the year. It is held every January in the town of Kalibo, Aklan, as a way to honor Santo Niño (Infant Jesus). Despite its religious background, the festival is very colorful and full of entertainment. According to history, Aetas or Ati were the primary settlers of the islands of the Philippines. The festival usually includes tribal dancing and traditional music, performed by people wearing indigenous costumes and weapons. Also, there is a huge parade along the streets. Still, a key activity of the festival is the music of rhythmic and mesmerizing drums, which plays nonstop for several days.
On the day of the festival, many people attend masses for the Santo Niño. The formal opening mass is followed by a procession with Santo Niño through the major streets of Kalibo featuring rhythmic drumbeats, and snake dances. On the second day, visitors can attend a rosary procession, which ends with a community mass. On the last day of the festival, various tribes compete for prizes. After the competitions end, thousands of people take to the streets carrying torches and images of the Santo Niño. The winners of the contest are announced, and a masquerade carnival starts to mark the official end of the holidays.
The biggest celebrations of Ati-Atihan are held at Kalibo Pastrana Park and Magsaysay Park through the entire holiday week. Don't miss the annual Parade of Giants, A whole day Sadsad Pagpasaeamat street dancing and Balik- Ati-Atihan Contest.
Visitors can witness celebrations in many Philippino cities, but Kalibo is definitely the best place to observe AtiAtihan traditions.
Find hotels and airbnbs near Ati-Atihan Festival (Map)