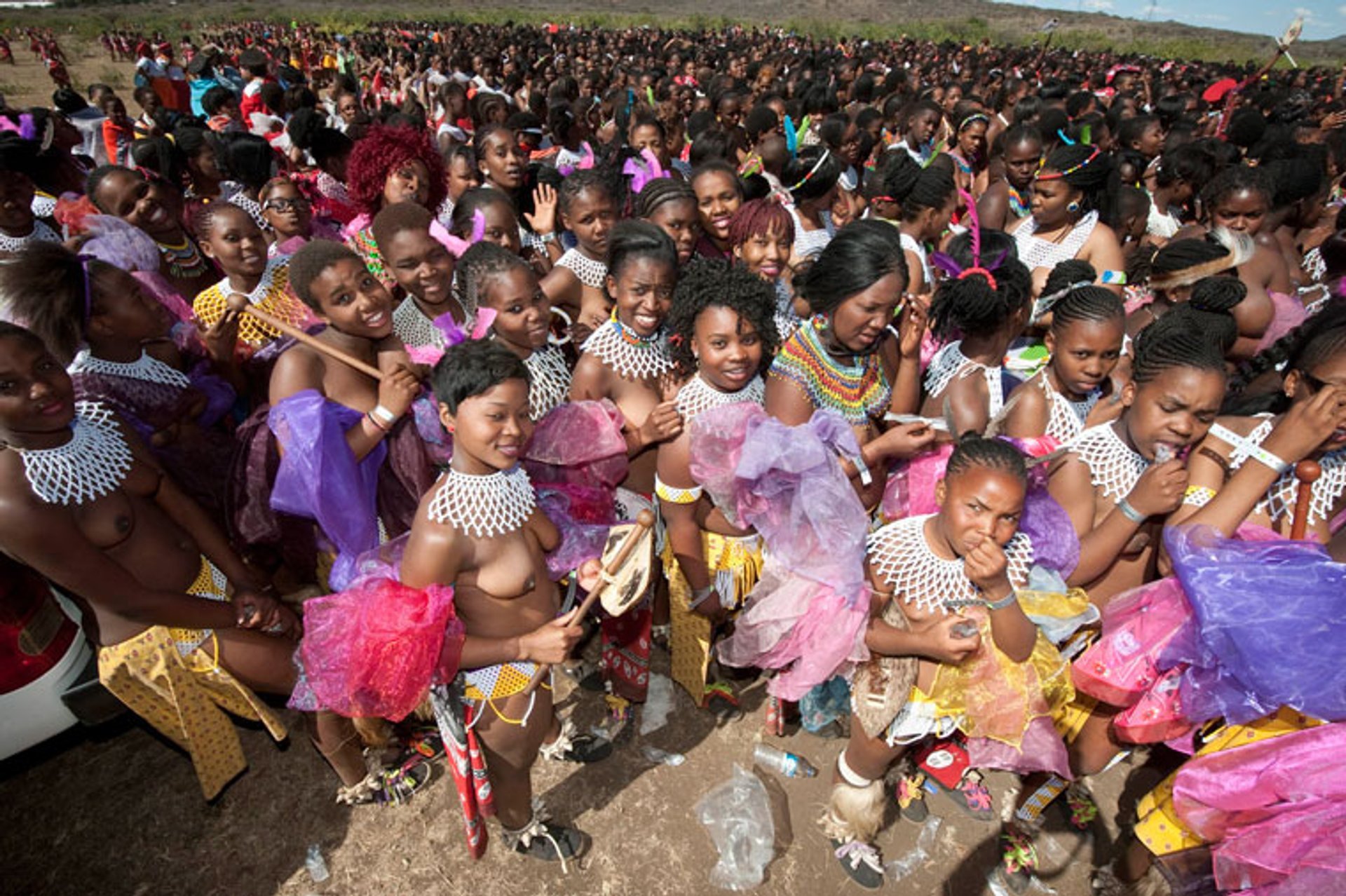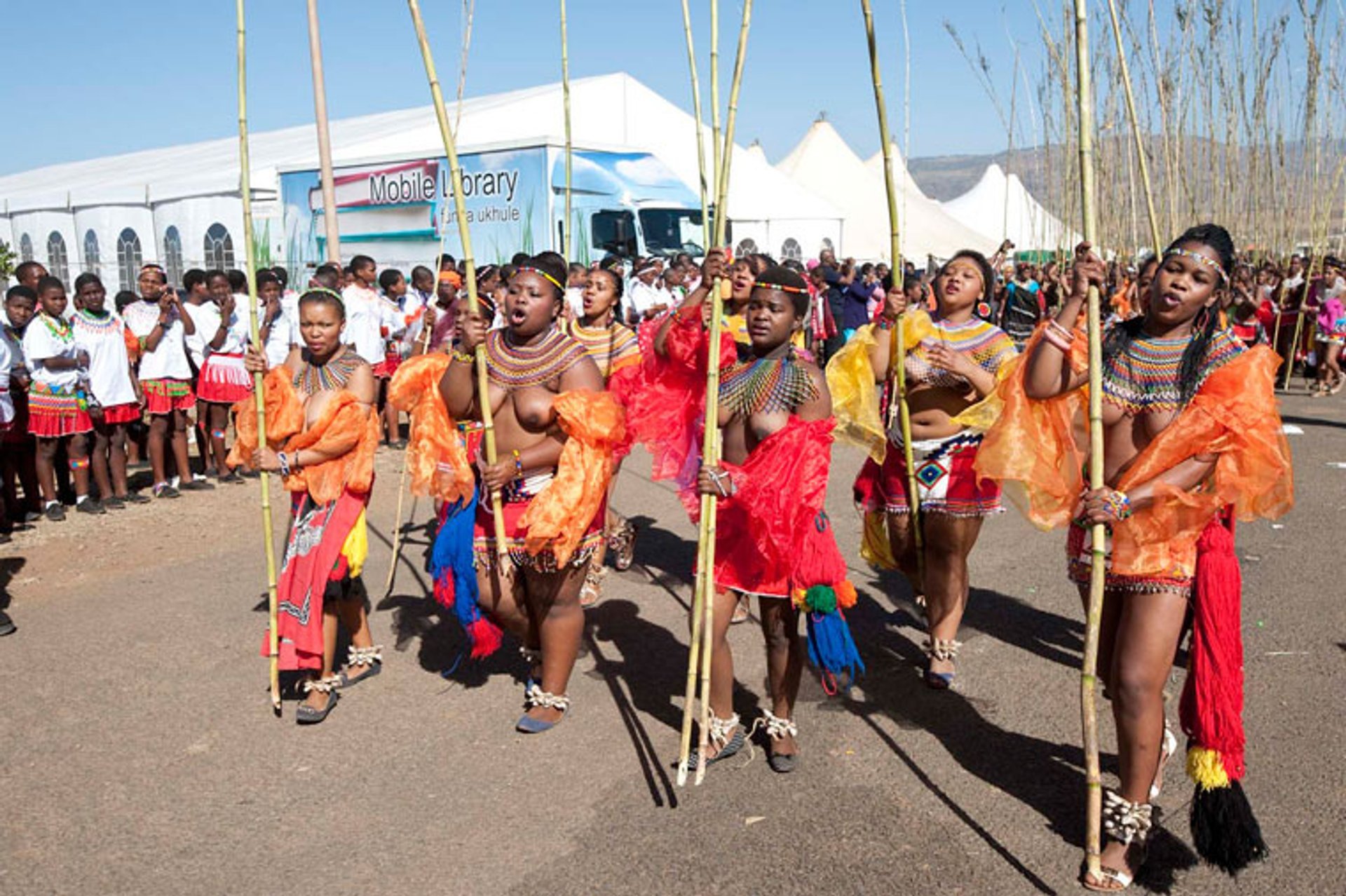 The reed dance is an ancient tradition of the Swazi and Zulu people with the aim of paying respect to women and preparation of girls to their womanhood. This annual ceremony is a centuries-old tradition, known as the Umkhosi woMhlanga, or the Zulu Reed Dance. The festival name derives from the riverbed reeds, the central attributes of the event.
Celebrations take place in early September at the Enyokeni Royal Palace in Nongoma, KwaZulu-Natal. Upon passing the virginity test, thousands of Zulu girls are led by their senior princess and proceed by carrying the reeds, singing, and dancing. They don't wear many clothes but are in traditional accessories instead. These accessories are defined by their beadwork, which greatly emphasizes traditional beauty.
The procession finally approaches the King who receives all the reeds as a gift. When the reed dance ceremony is over, it's time for the King's speech—he usually states the importance of the girls remaining virgins until they are ready for marriage. Suitors are also present, watching the maidens. The luckiest girls might find a good match, but a suitor must be approved by the girl's father first.
If you happen to visit Zululand in early September, don't miss the chance to see this rare spectacle, and show your respect to the local culture.
Find hotels and airbnbs near Zulu Reed Dance (Map)