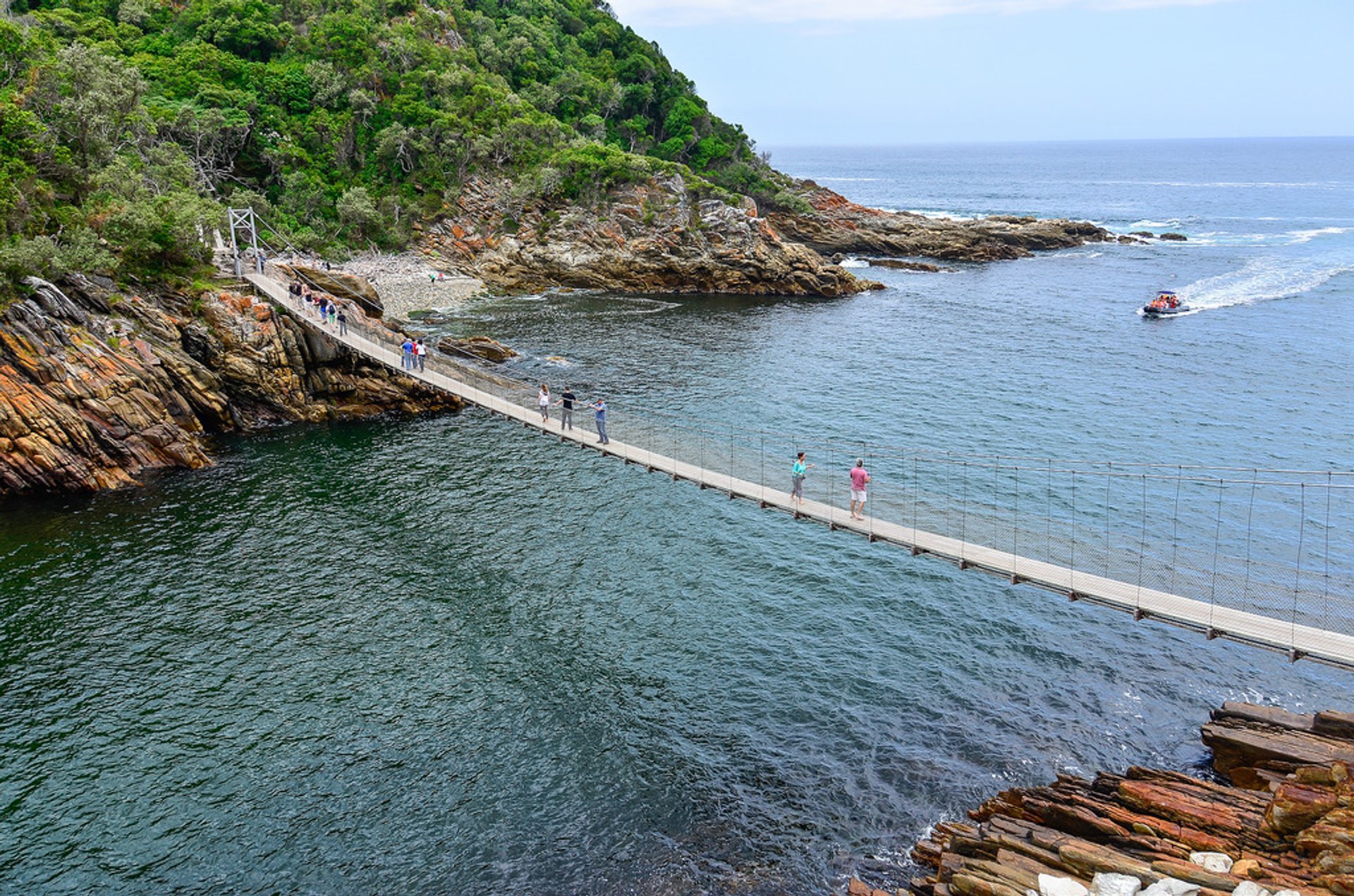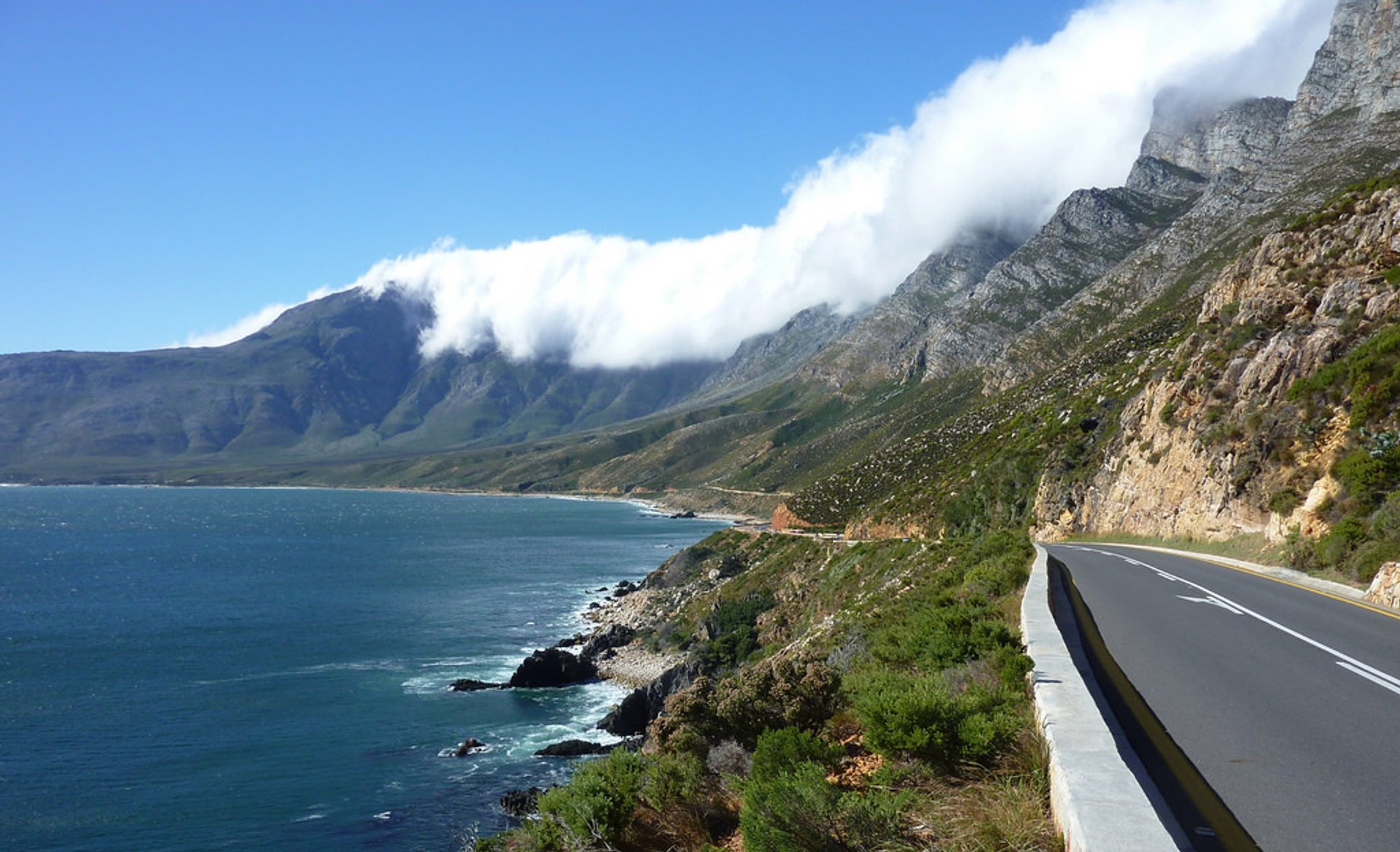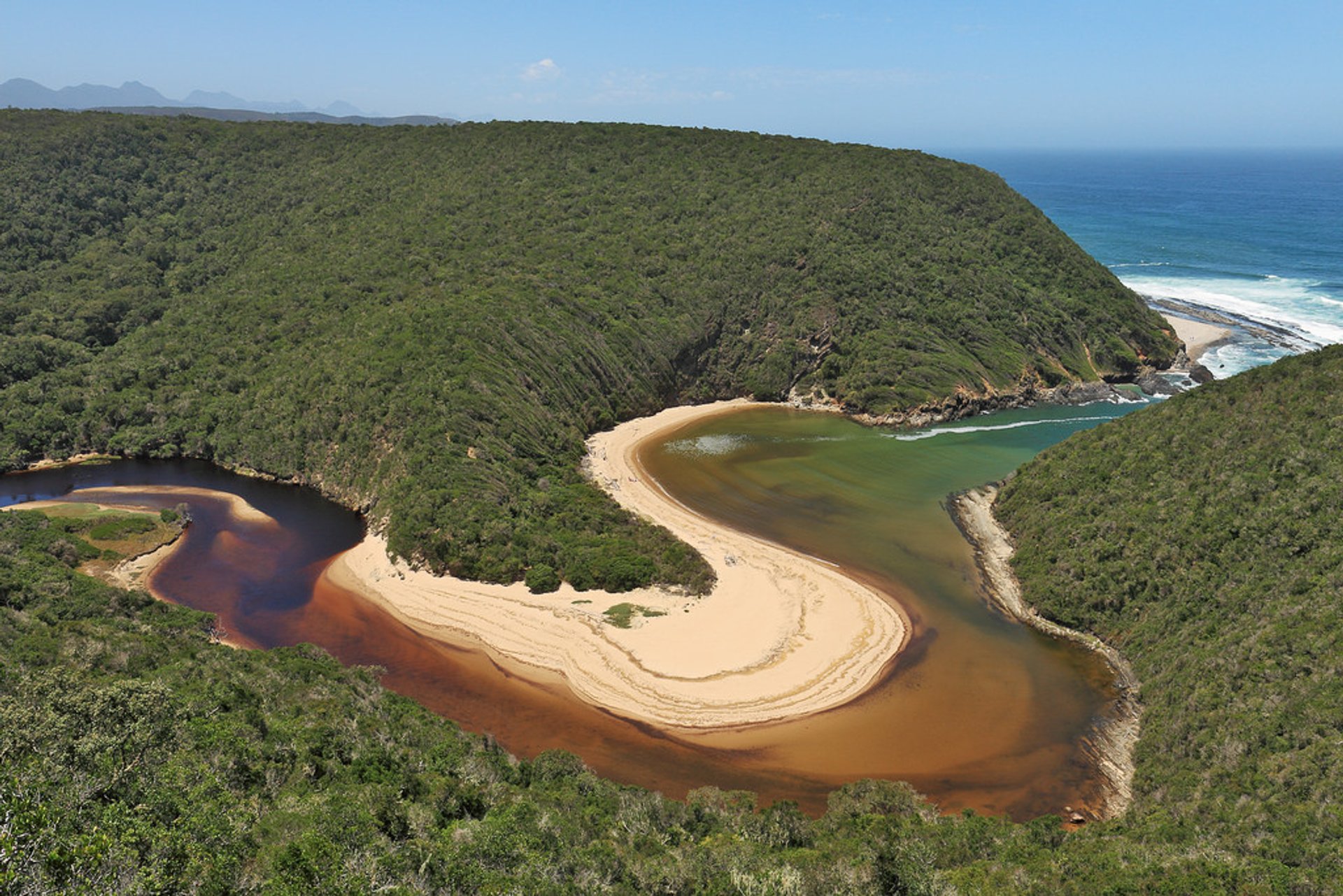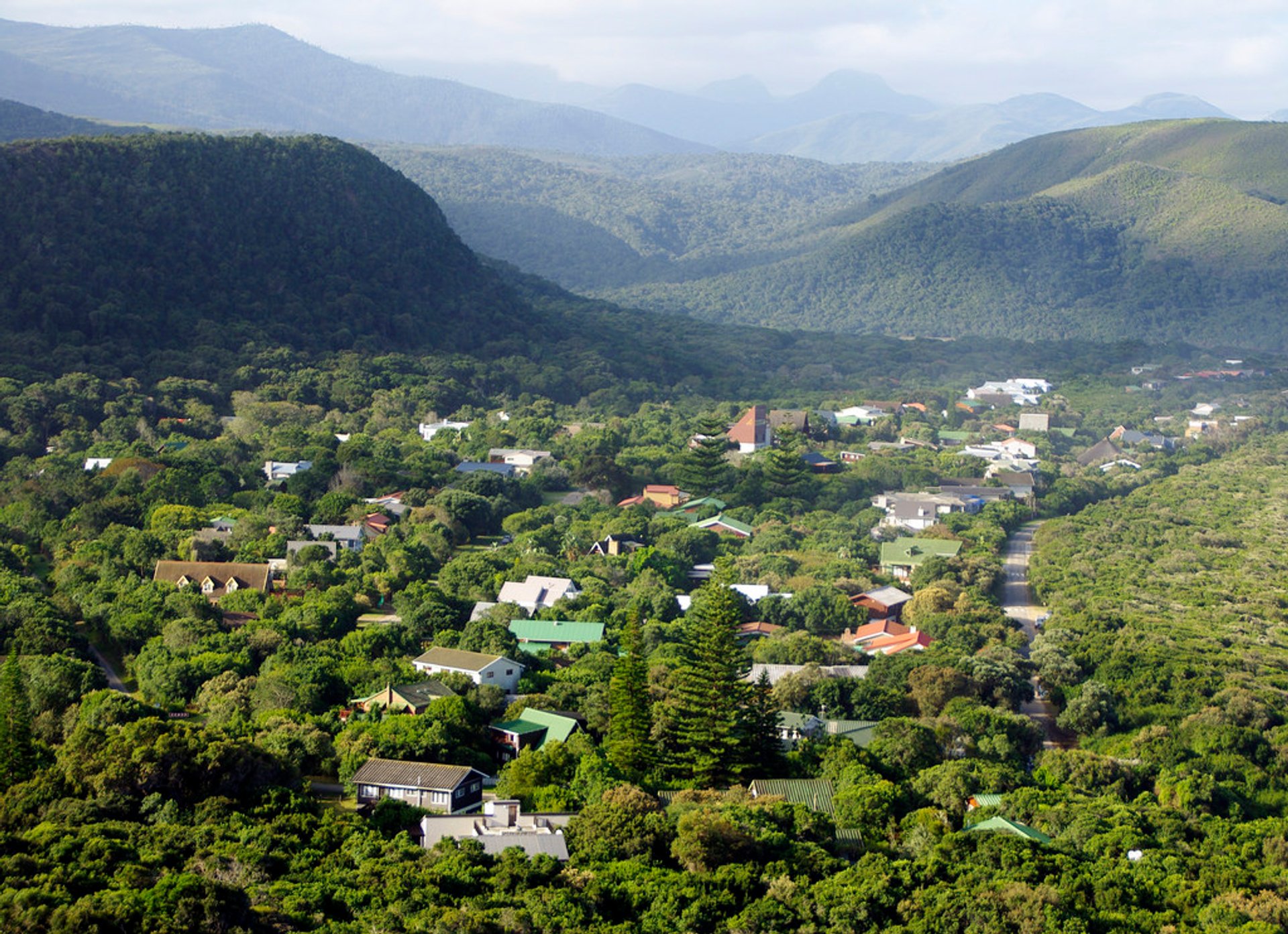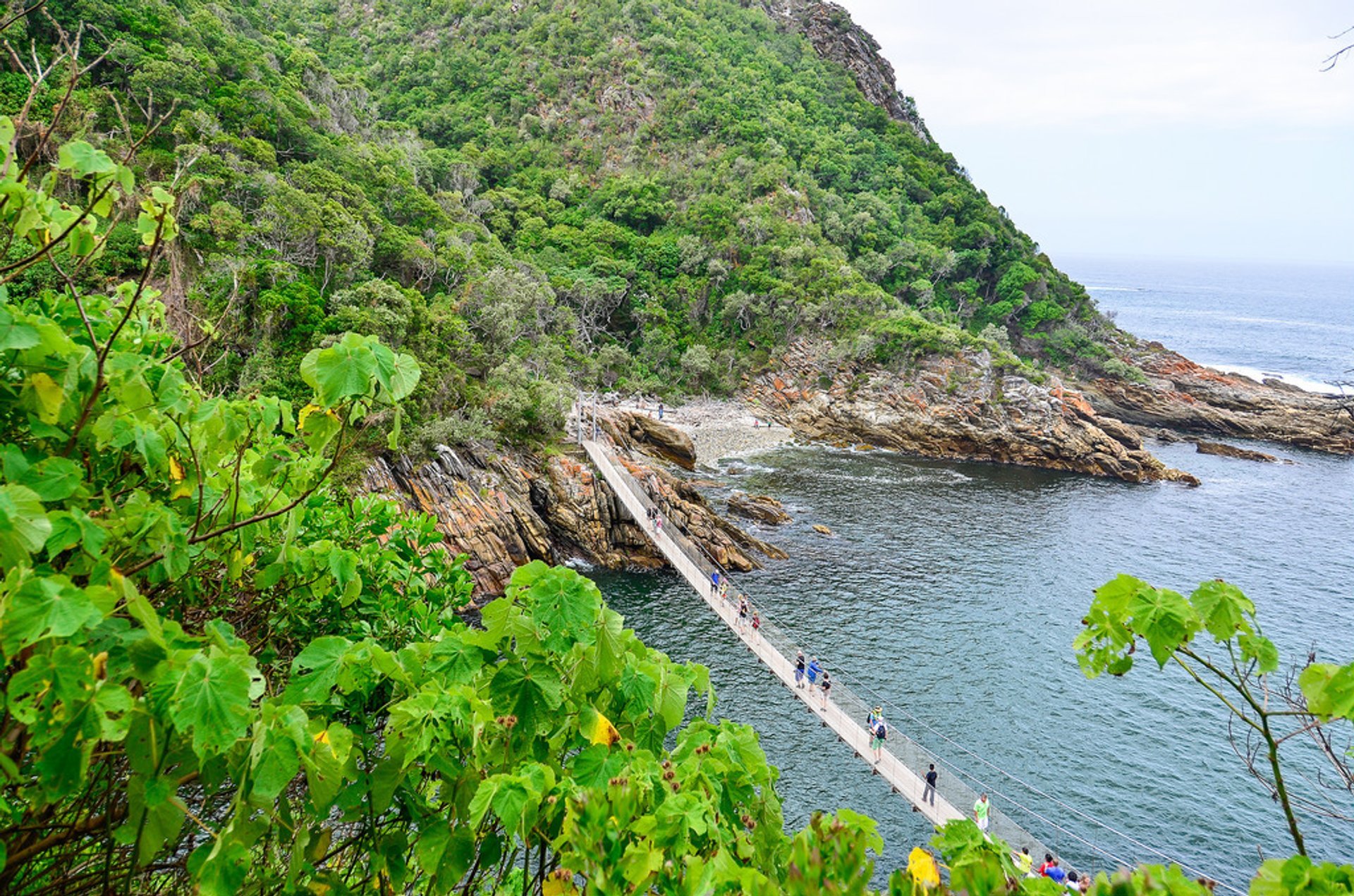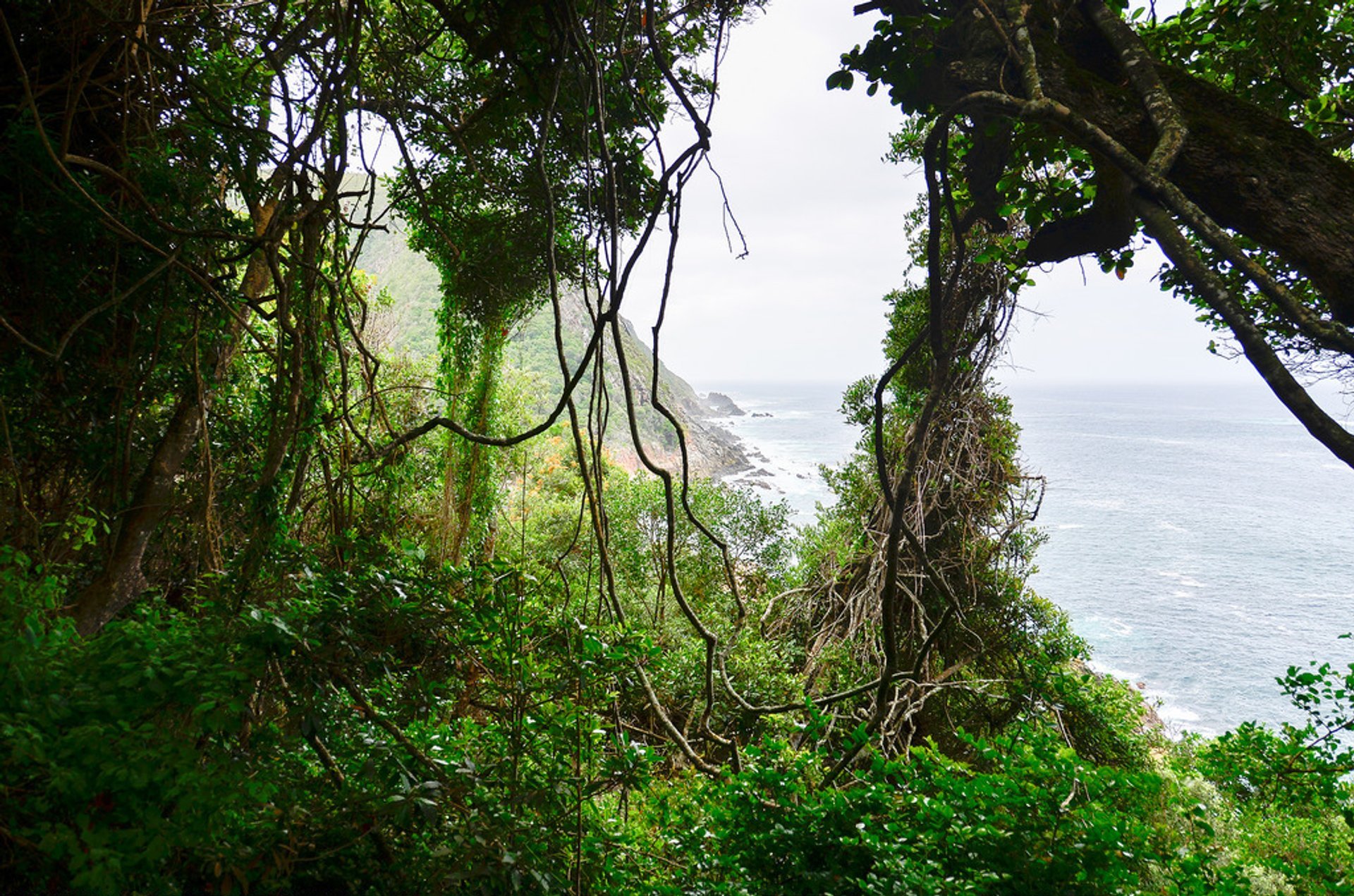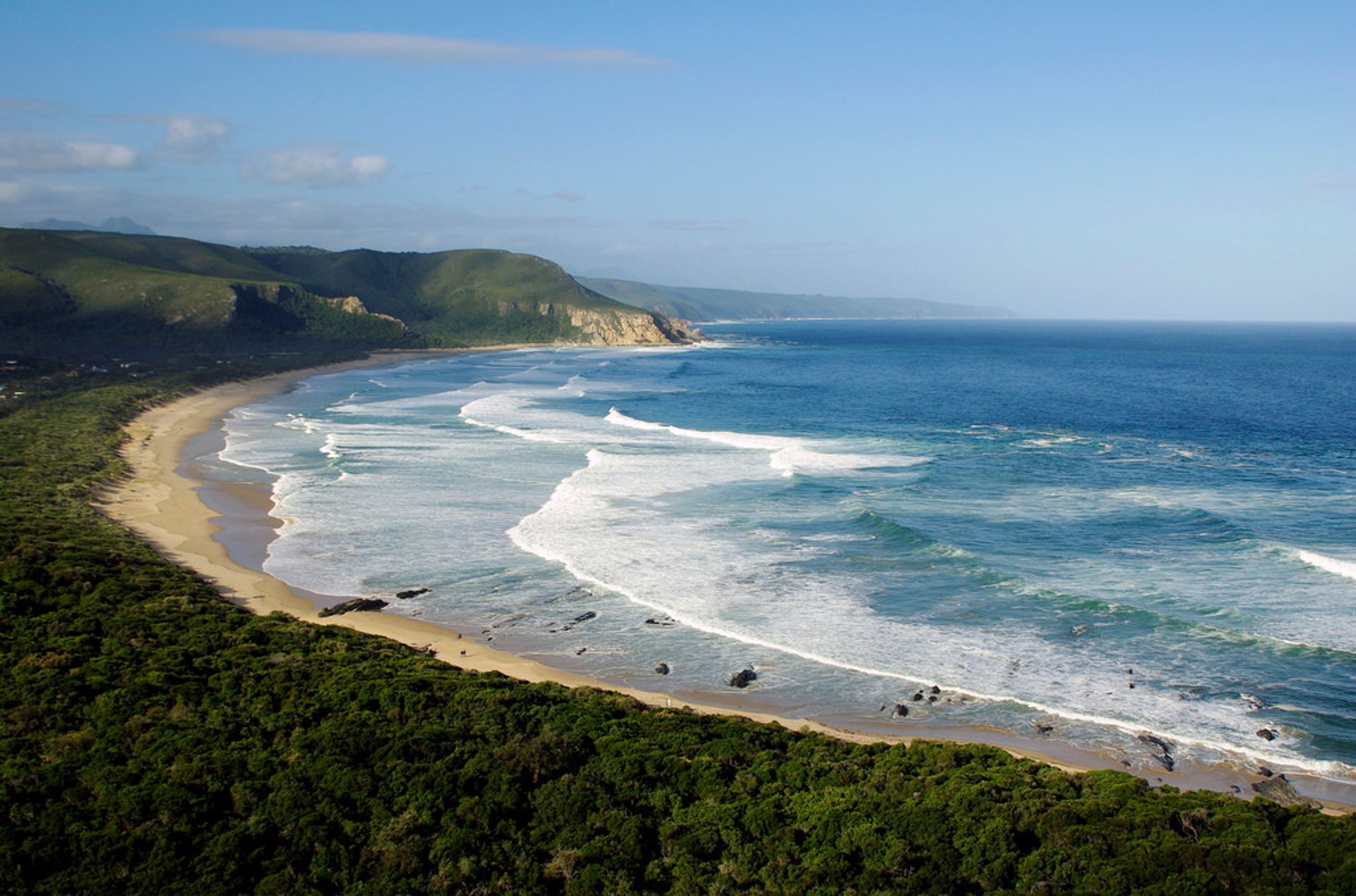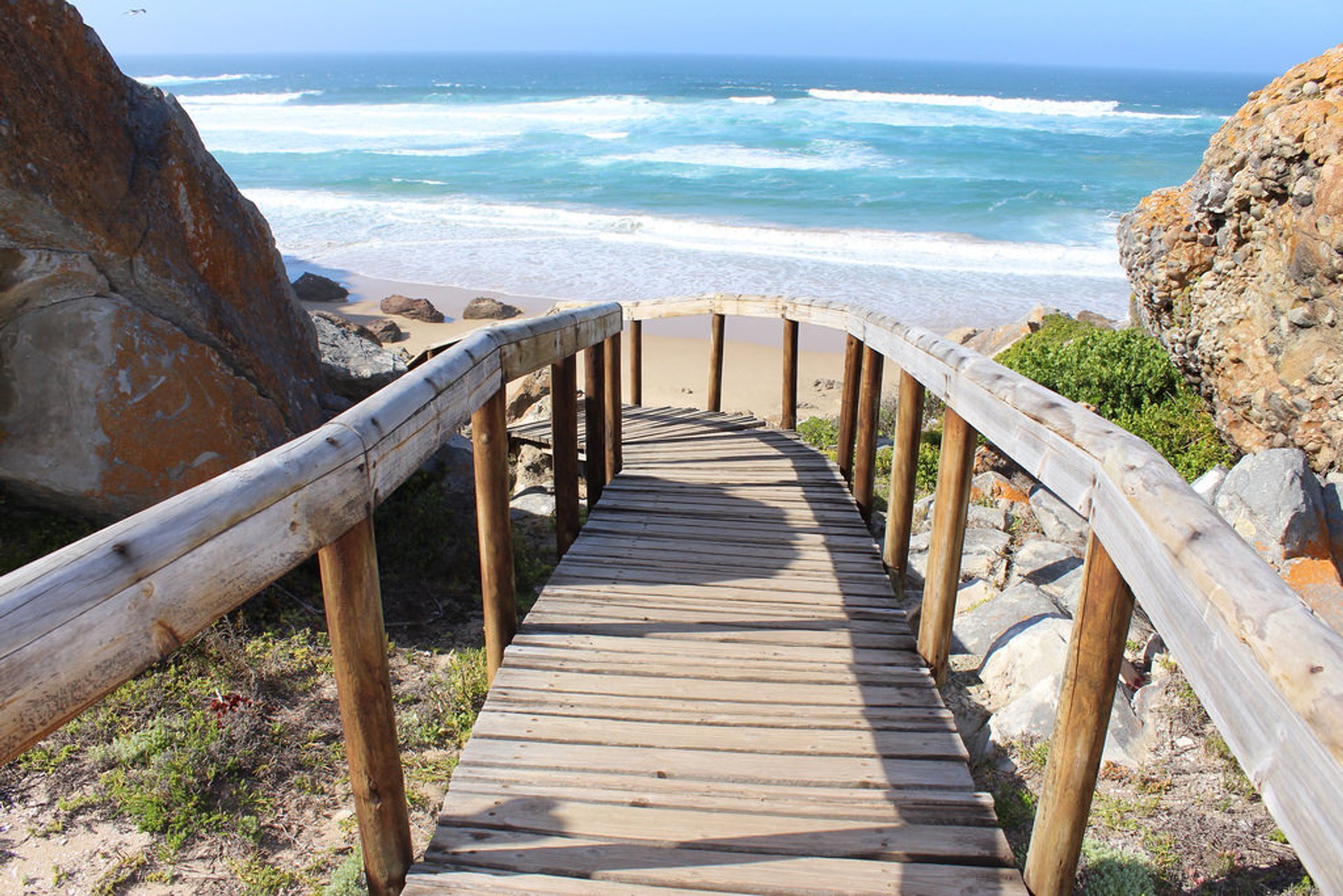 The Garden Route is a picturesque route stretching for 200km along the verdant coastline of the Western Cape and some of the Eastern Cape Provinces. It owes its name to the abundant, diverse indigenous vegetation that is present. On one side, the route is dotted with scenic bays and golden beaches, while the other side features lush forests, lakes, lagoons, amber-coloured rivers, and mountain ranges. Outeniqua and Tsitsikamma mountains divide the green route from the arid Klein Karoo.
From the starting point in Witsand, the Garden Route runs across Still Bay, Albertinia, Mossel Bay, Oudtshoorn, George, Knysna, Plettenberg Bay, Nature's Valley, and proceeds into Eastern Cape reaching Tsitsikamma National Park, and culminates at Storms River. The most important stops on this route are the Oudtshoorn ostrich farms and caves, the largest city of George, oyster-rich Knysna, and Tsitsikamma Forest with its giant trees, ferns, and rich birdlife.
The route is open all year round, however certain times of year offer better experiences. For example, July to October is whale watching season; August and October are prime for wildflowers; and November to April is the best time if you intend to spend some time on the beach. Thus, the best time to hit the road is somewhen between July and April. Also, take into account that the Western Cape has a winter rainfall climate, which makes the months between June and August less attractive.
Find hotels and airbnbs near Garden Route (Map)