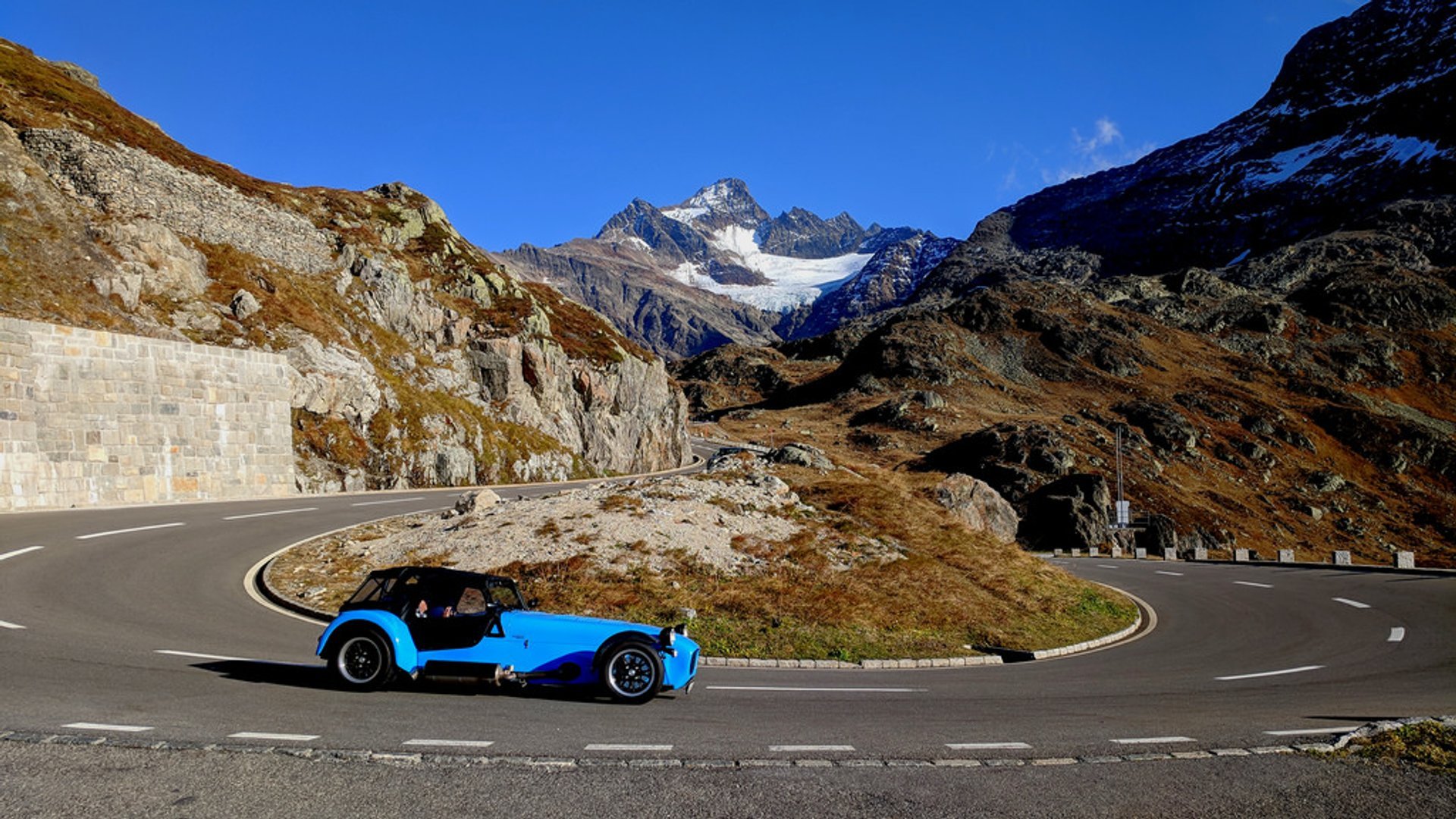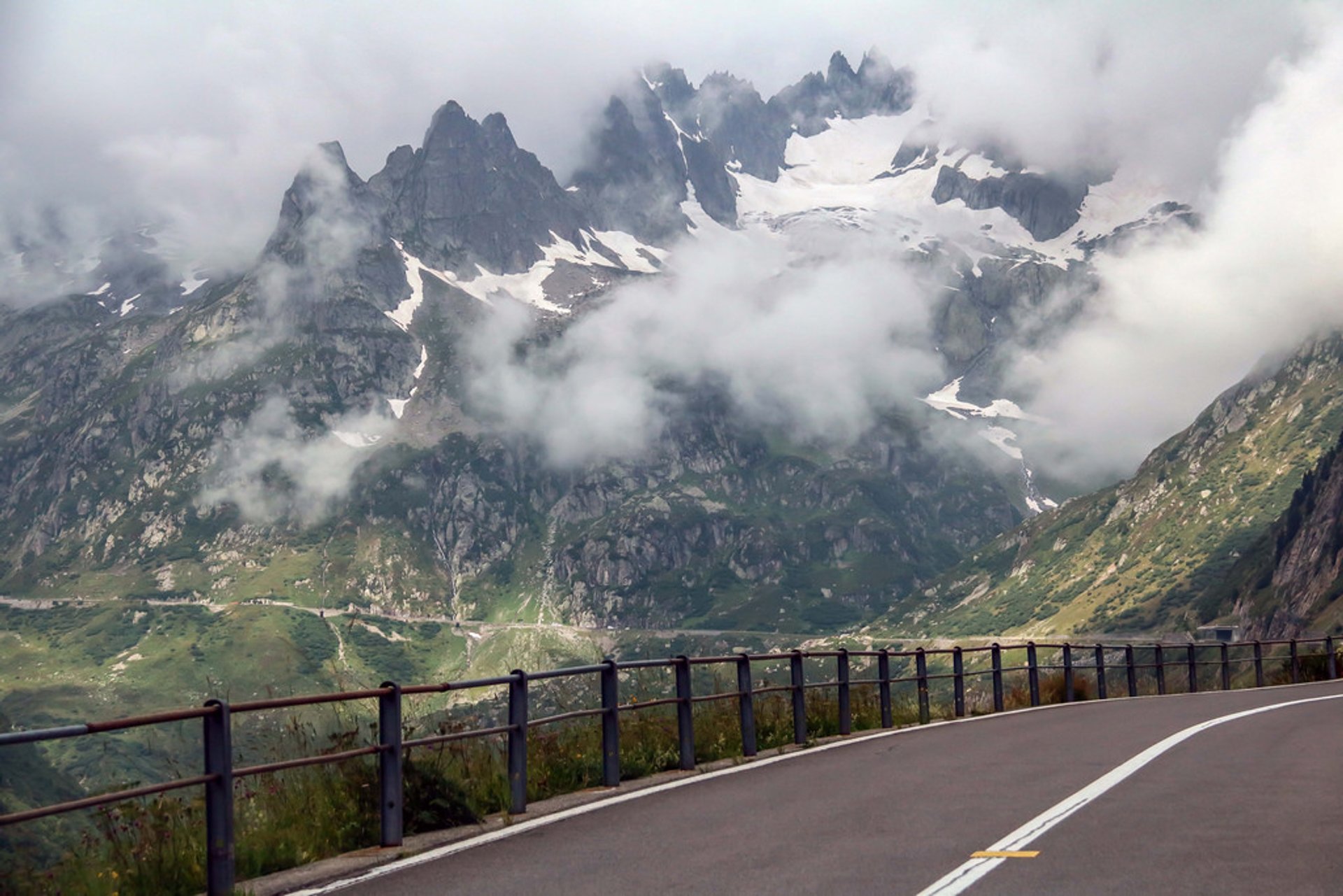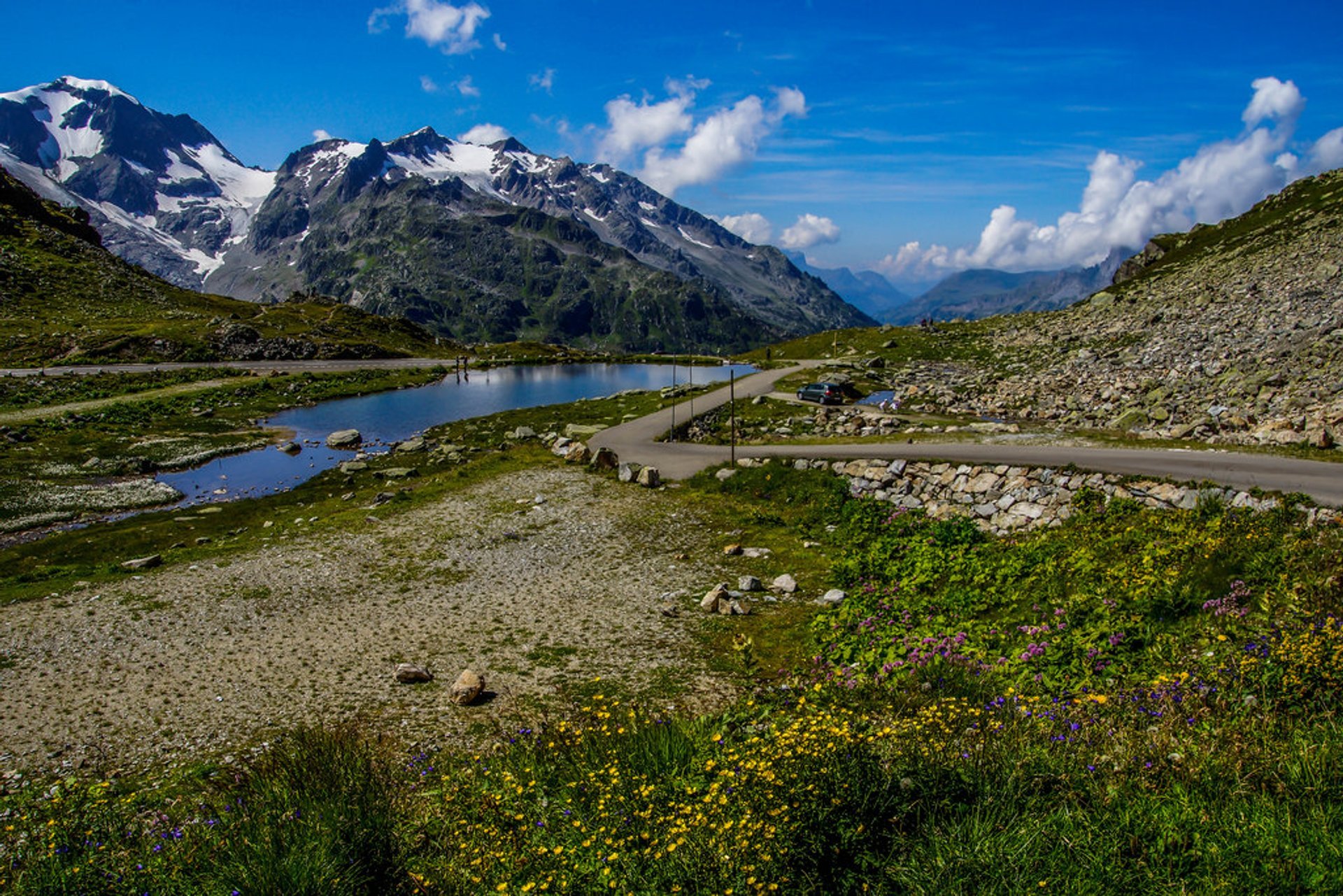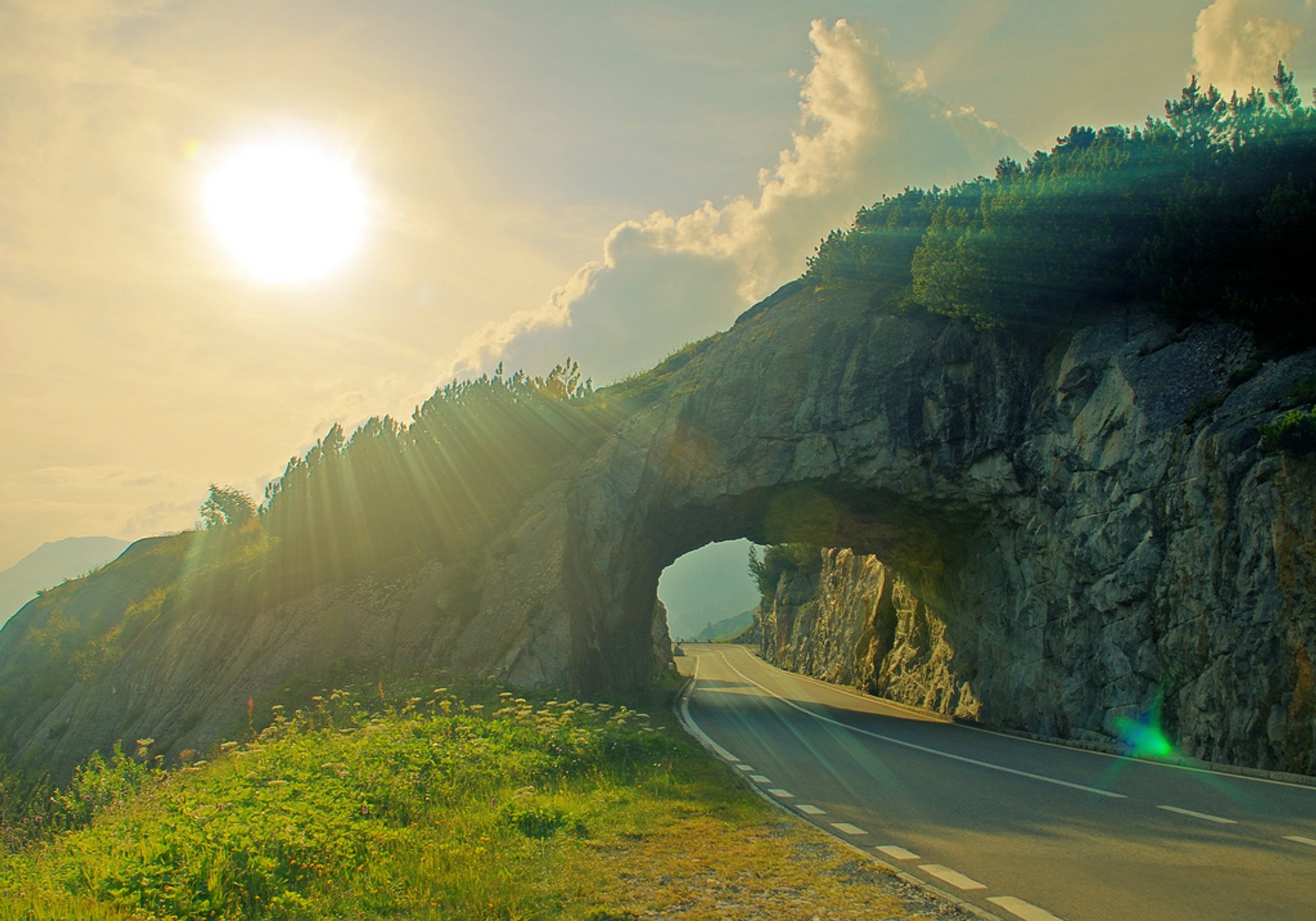 Susten Pass (Passo del Susten) is located at an elevation of 2,224 m (7,297 ft) above the sea level in the Swiss Alps. The road over the pass, which was built in 1945, connects the Reuss Valley at the foot of Gotthard Mountain with the Hasli Valley in Bernese Highlands. The road starts in Wassen village in Canton Uri and runs all the way up to the summit and then down to Innertkirchen in Canton Bern. A 300-m tunnel goes under the pass.
From the western side, the Susten Pass ascent is about 28 km (17 mi) with an elevation gain of 1,600 m (5250 ft) and 5.8 % gradient. If you climb the pass from Wassen, the ascent is about 18 km (11 mi) with the elevation gain of about 1,295 m (4,250 ft) with 7.5 % gradient. Along the first section of the drive, you'll see boldly designed Gotthard line. At some point, the Sustenen Road enters Meien Valley where you can spot characteristic peaks of the Fünffingerstock. After several tight curves and climbs, the road runs through a short summit tunnel. Make sure to have a glimpse at the sweeping view over the Meien valley to the Sustenhorn right before you enter the tunnel.
Once you reach the Bernese side of the tunnel, you'll see Susten Hospiz above the road and a large parking lot. On the summit of Susten Pass enjoy the beautiful views of the Steinen Glacier on its south side and a stunning panorama of the Gadmen Valley. You can take a two-hour hike to the glacier starting from the trail head by the Hotel Steingletscher. Also don't forget to stop by Susten Hospiz, located above the Pass road. To learn more about the area, stop by historical Gadmen Village with its old architecture, then visit the village of Nessental, and take a hike to Engstlenalp and Lake Engstlen. From there you can take a cable car over the Jochpass to Lake Trübsee and Engelberg resort.
The pass is usually closed due to heavy snowfalls from November until the second week June, so the best time to drive along the Susten Pass road is from mid-June to October, weather permitting. It is also closed daily from 6 pm to 8 am. For the road closure updates with an interactive map, please check the MySwissAlps website.
Find hotels and airbnbs near Susten Pass (Map)