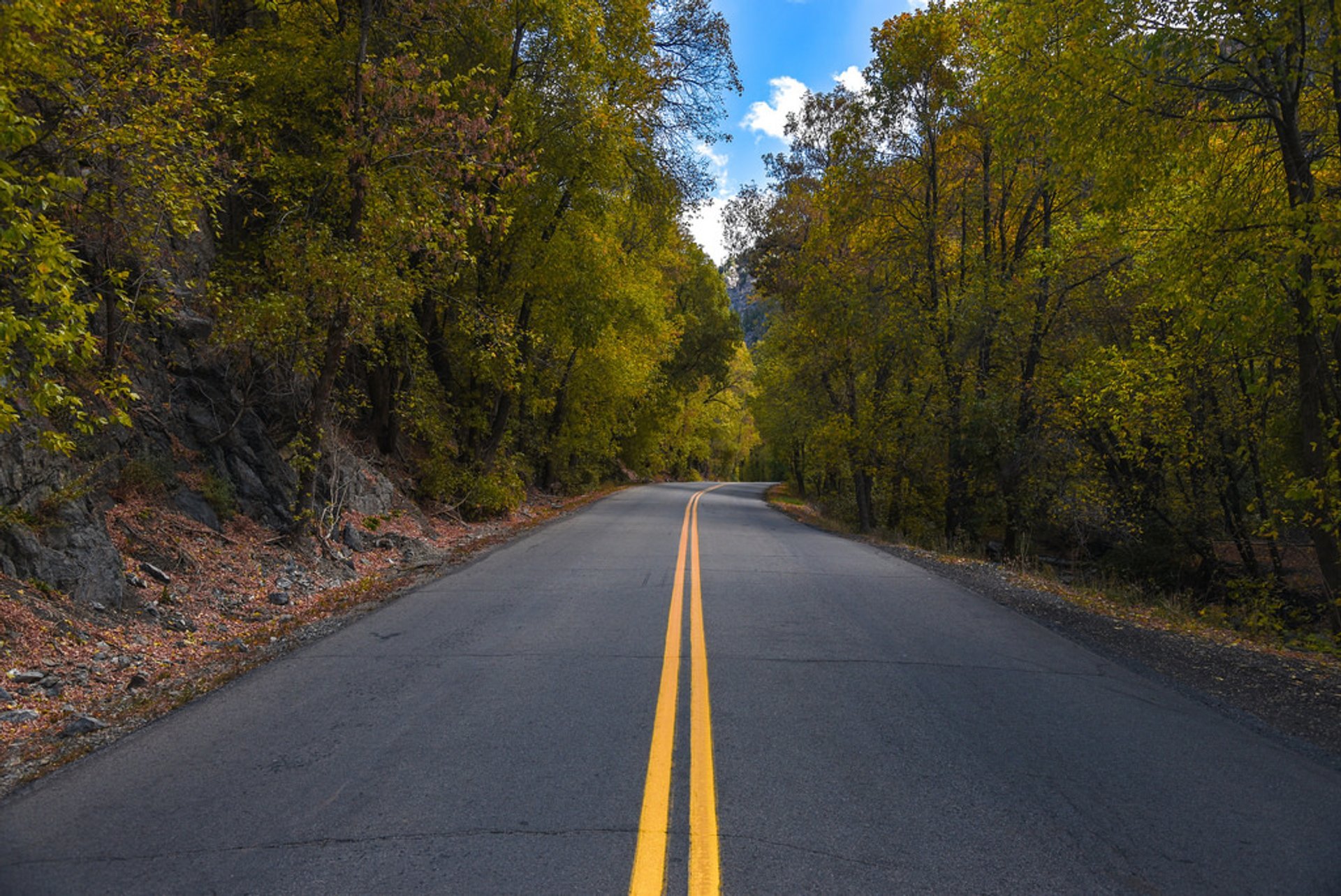 Timpanogos Highway & Alpine Scenic Loop, Utah
See accommodations nearby
The scenic Alpine Loop Utah is a narrow windy canyon road that features lots of blind curves and has no center dividing lines. Vehicles longer than 29.5 feet (9 m) aren't recommended to use the Alpine Loop. The road features numerous viewpoints, hiking trails, and campgrounds. and the course is also popular with bicyclists and motorcycles. Therefore, attention on the road wouldn't be extra.
Alpine Loop map
The 20-mile (32-km) scenic route leads you from the American Fork Canyon, through Uinta-Wasatch-Cache National Forest to the Provo Canyon. Along the way, you'll see stunning views of the glacier-carved peaks of the alpine canyons of Wasatch Range, the Timpanogos Cave National Monument, Sundance Mountain Resort, and Cascade Springs. Leaf through the Alpine Loop map below to make your reservations in advance.
Alpine Loop hike
If you ready for some hiking adventures nearby, numerous trails nearby definitely have something to offer. Timpanogos Cave National Monument, for instance, is included in American Fork Canyon and contains an impressive cave system known for its colorfully decorated caverns. To reach the caves, you must hike up a steep 1.5-mile (2.4-km) long trail. You may only enter Timpanogos Caves with guided tours, which are offered annually from mid-May through mid-October.
Another attractive option for hiking is Tibble Fork Trail. It begins with a steep climb up a series of switchbacks, featuring first-rate views of Tibble Fork reservoir, Lone Peak Wilderness Area, and Mount Timpanogos. The trail then continues to climb for 1.7 miles (2.7 km) to the junction with the Mud Springs trail. Tibble Fork Trail crosses through several beautiful meadows, which may be wet and muddy in the spring and early summer.
Silver Lake Trailhead offers a leisurely stroll around a beautiful lake at Brighton Ski Resort, at the upper part of Big Cottonwood Canyon. From the trailhead parking, a promenade extends out into a meadow and then continues along the lake shoreline.
When is Alpine Loop open
The Alpine Loop is open for traffic from late May to late October. Driving through this area is especially popular during fall when the palette of autumn colors creates unforgettable mountainous scenery. During the winter period the road is closed, but if you happen to visit this area in January, the famous Sundance Film Festival in Park City might obviously attract your attention.
Alpine Loop Utah driving directions
The fastest way to reach the Alpine Loop Road is to start at its east end at Provo Canyon if you are coming from Park City. From Heber, drive south on US-189 S/US-40 E for 14 miles (22.5 km), encircling the eastern shore of Deer Creek Reservoir.
Find hotels and airbnbs near Alpine Loop Scenic Byway (Map)