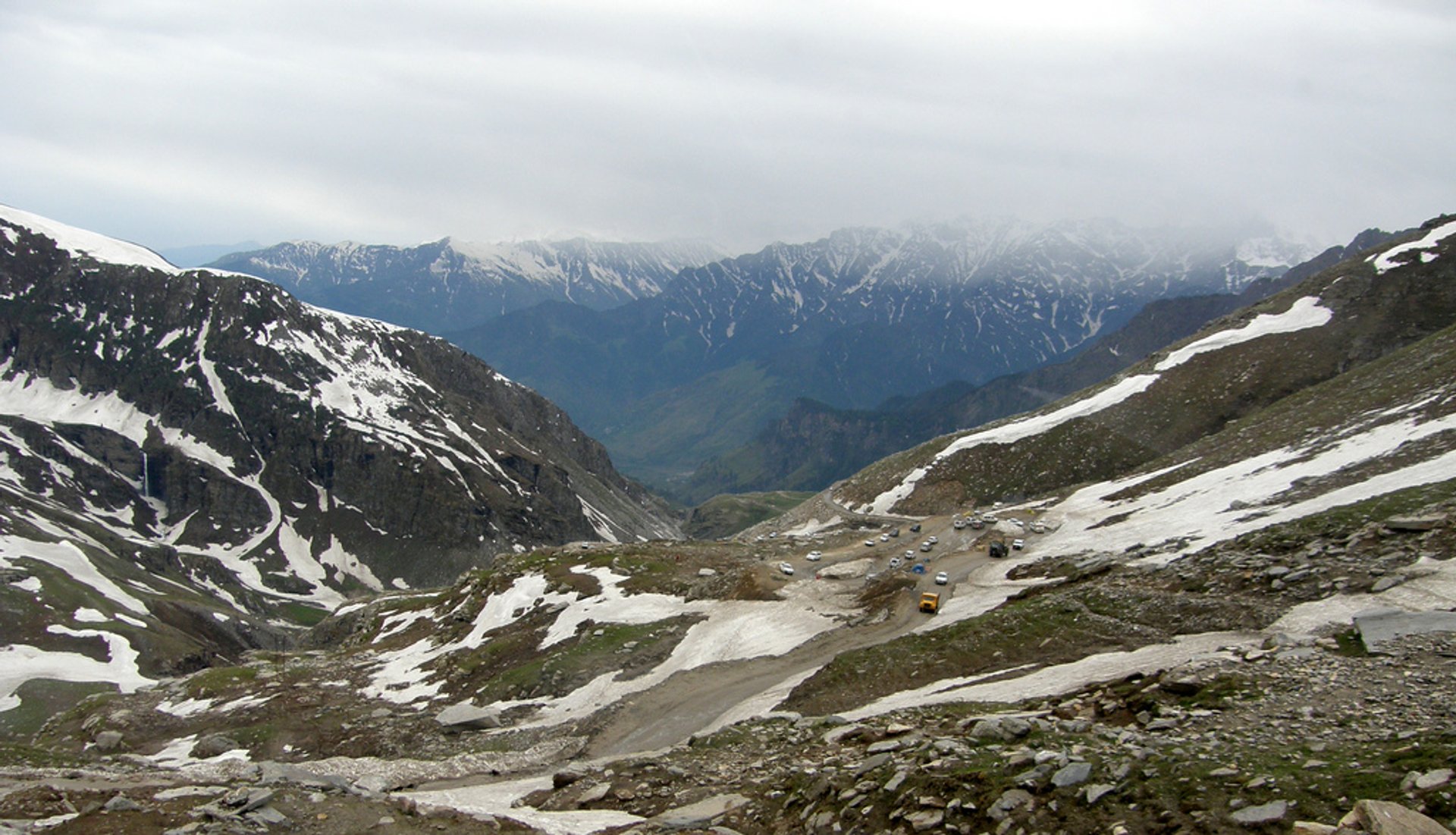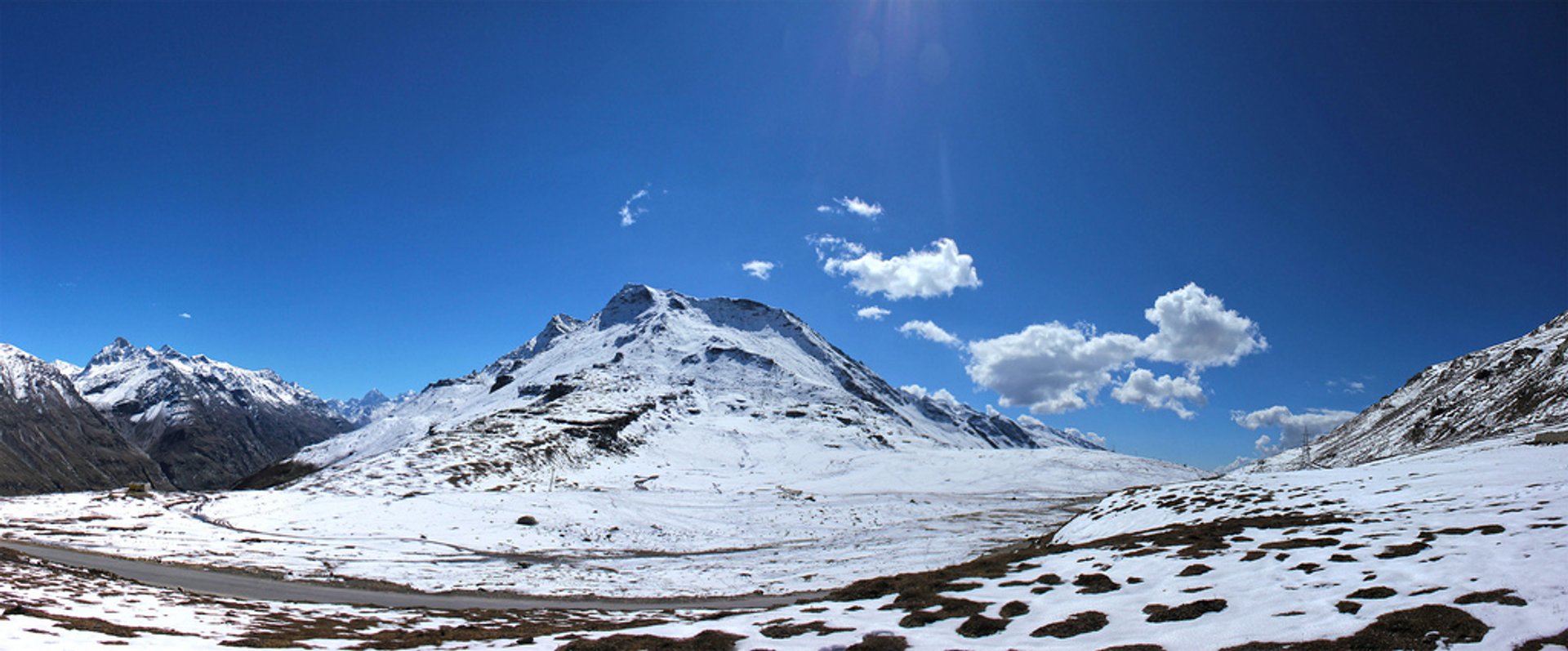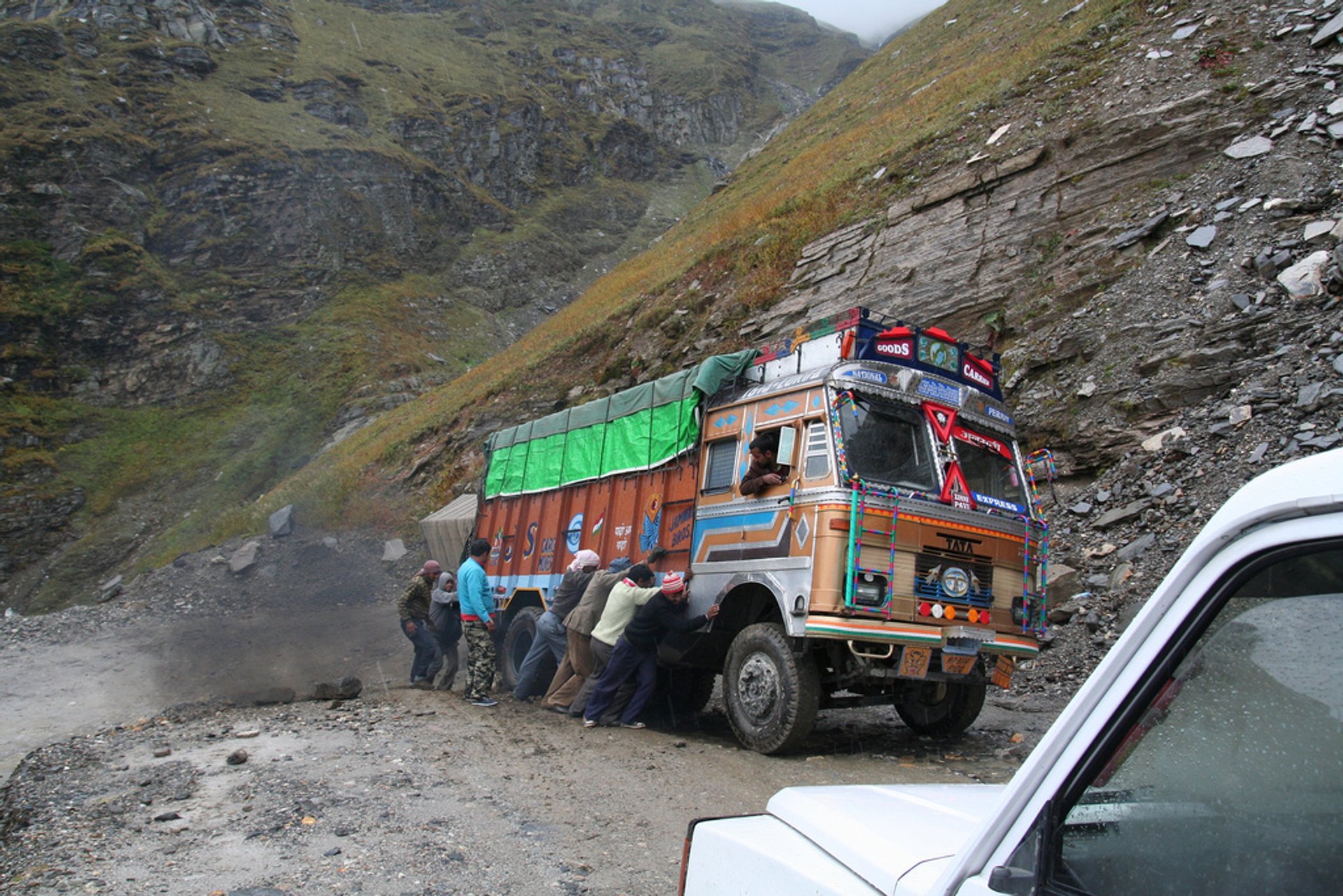 Rohtang Pass is situated on the eastern Pir Panjal Range of the Himalayas, 53 km from Manali. This high mountain pass that has served as an ancient trade route between the residents on both sides of Pir Panjal has an elevation of 3.979 m (13,054 ft). The road got its name due to deadly landslides and avalanches that bury the road for about five months every year. Every spring, road workers have to dig out the pass from several layers of snow and ice. Rohtang Pass that connects Kullu valley with Lahaul and Spiti is open only from May to November. In 2016, the Himachal Pradesh government began issuing permits to limit the number of vehicles on the road.
The Rohtang Pass has become a natural divide between the lush Kullu Valley, which is dominated by Hindu culture and the more dry Spiti and Lahaul Valleys which have strong Buddhists influence. Rohtang Pass has stunning landscapes with panoramic glaciers views, rigged peaks of Geypan, picturesque Lahaul Valley, the Chandra, Chenab River, and the Beas rivers.
Due to a deadly reputation, the Himachal Pradesh government is going to build an alternative tunnel to replace the Rohtang Pass. Even though the road is asphalted, it is in poor condition. Still, every summer farmers transport their crops from Lahul valley to the markets to Kullu to make some money before they get cut off from civilization during the winter period. This results in frequent traffic jams that sometimes last for 10 hours. Rohtang Pass is also frequently taken by tourists buses that head to Manali, Kullu or Leh.
Find hotels and airbnbs near Rohtang Pass (Map)