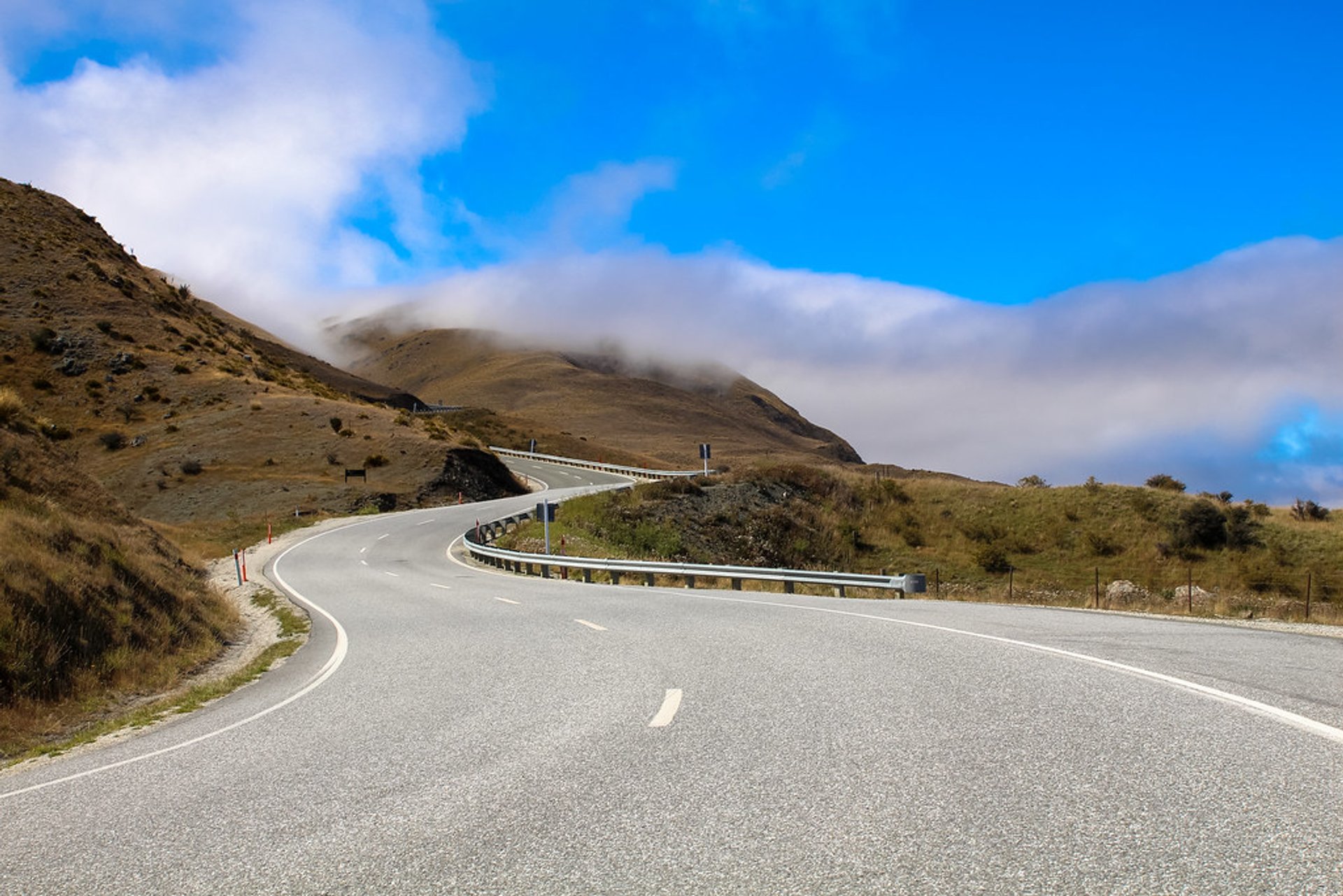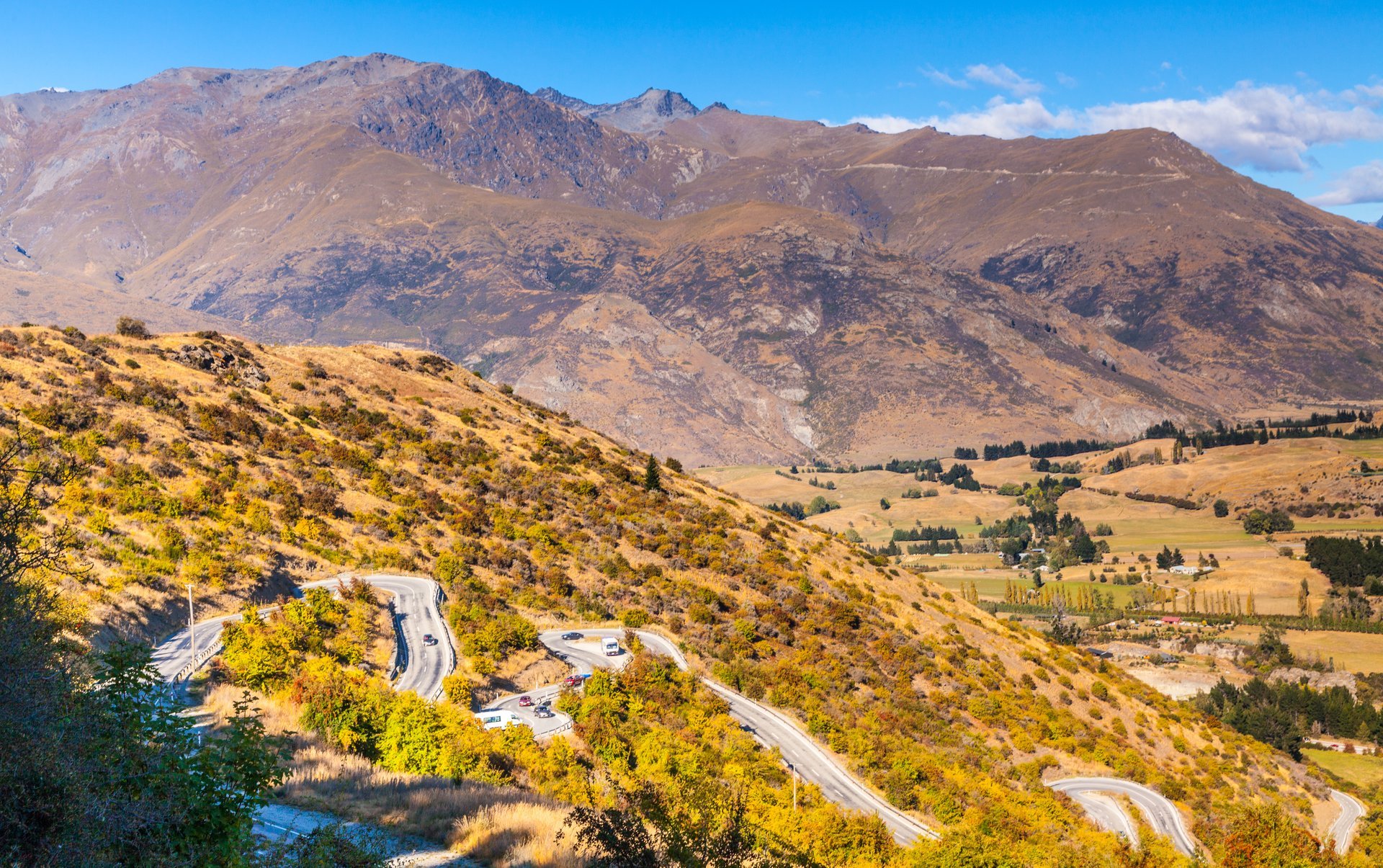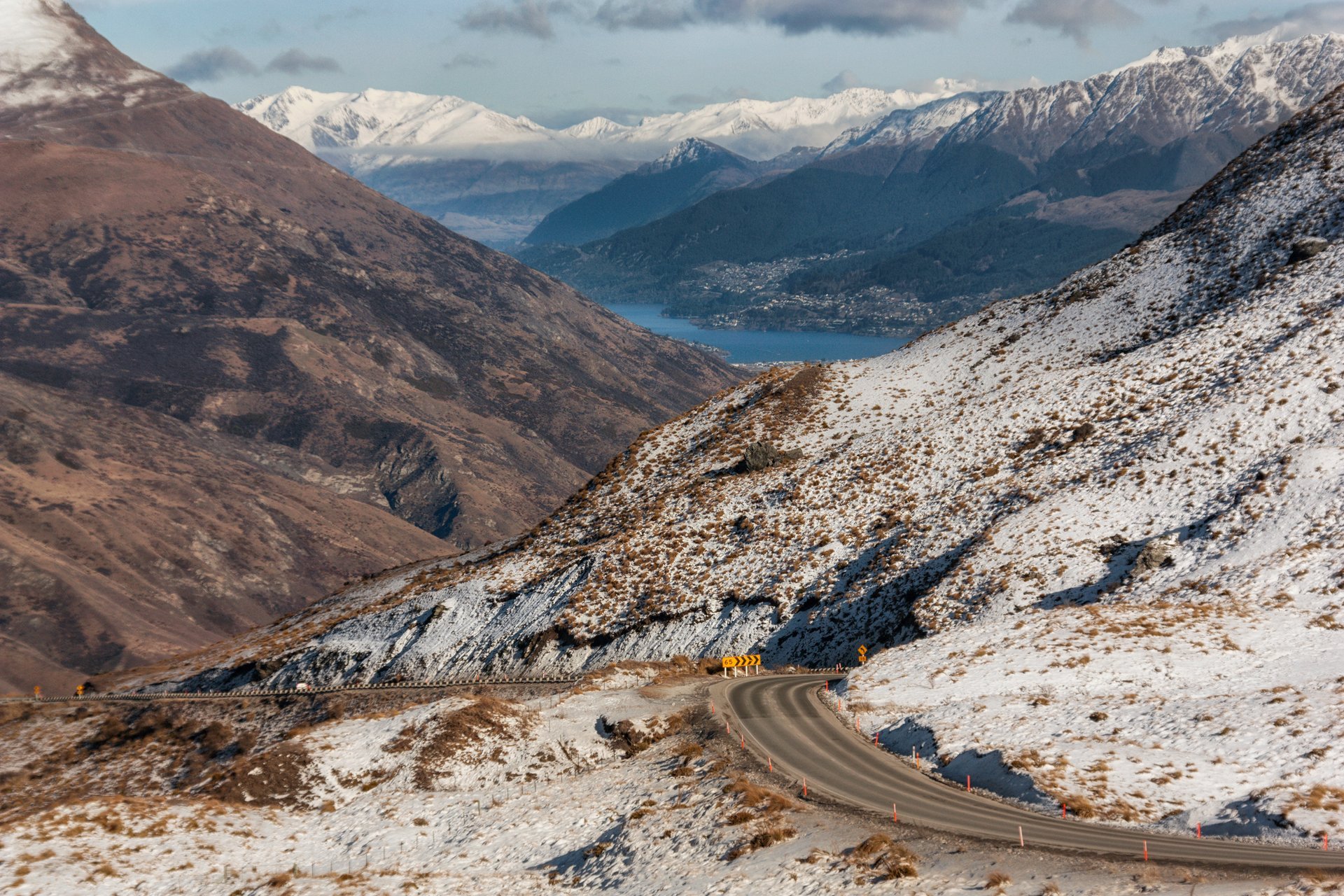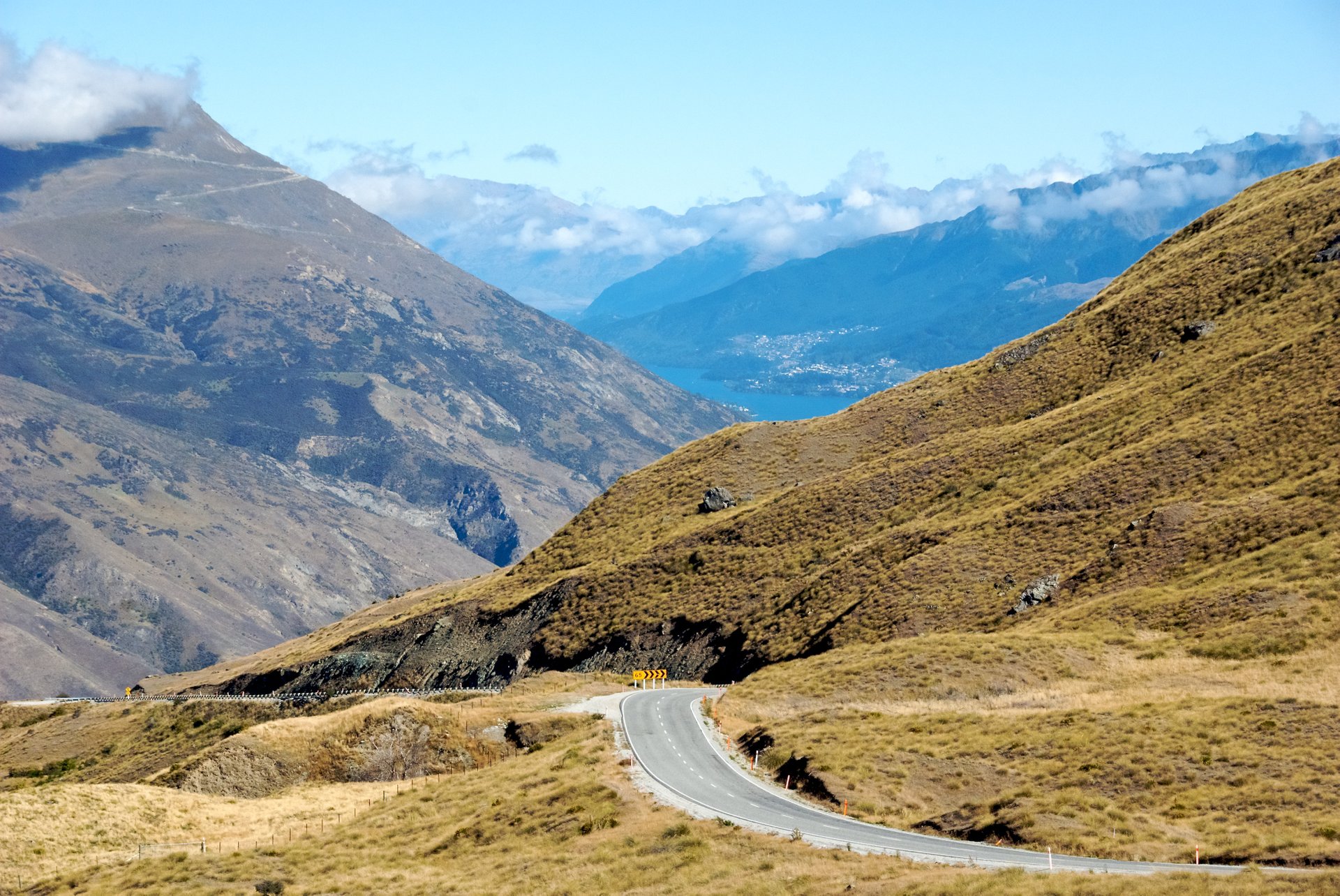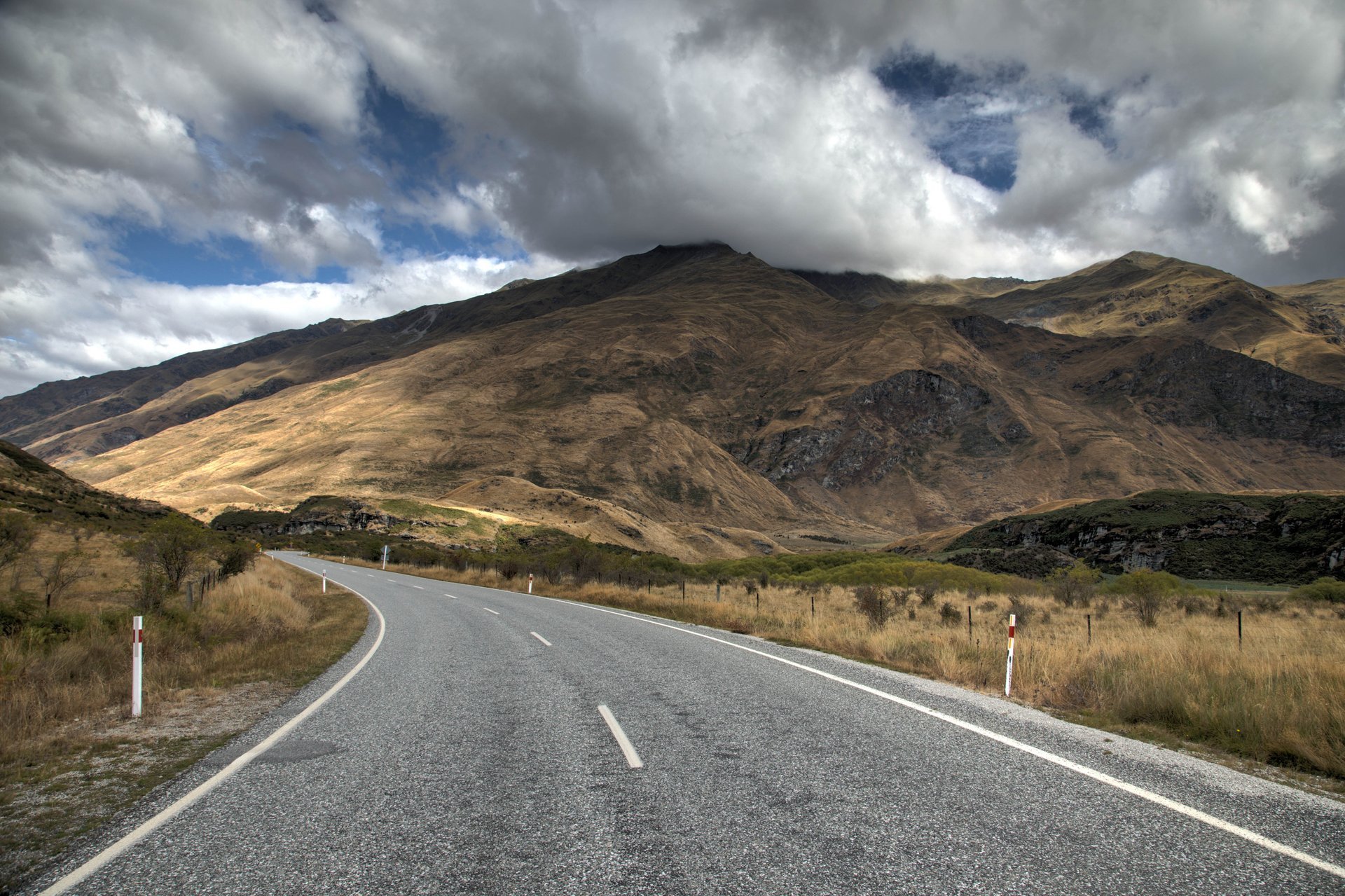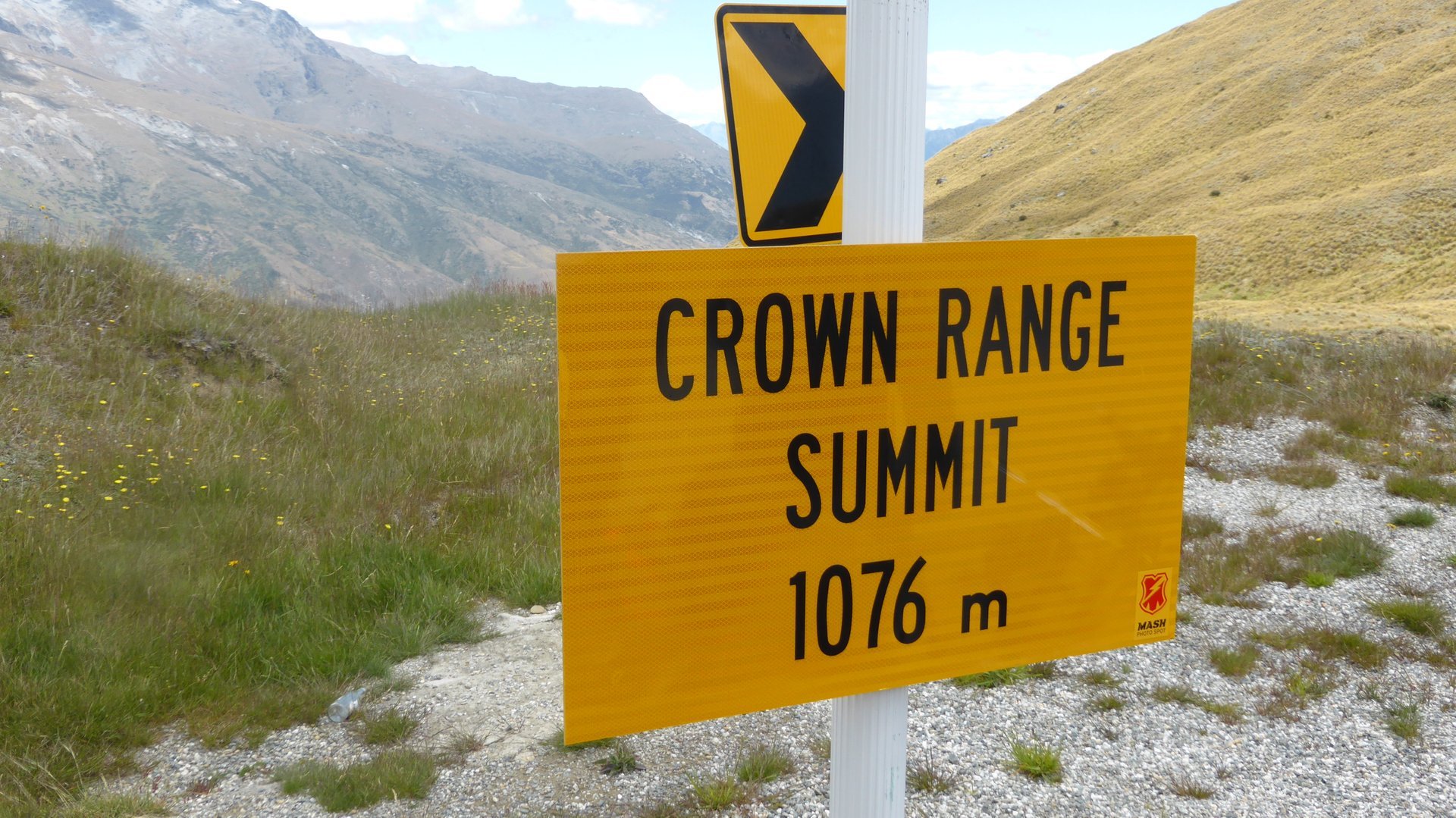 Crown Range Road (formerly State Highway 89) between Queenstown and Wanaka lies over the Crown Range at an altitude of 1,121 m (3,678 ft) in the Otago Region. The road is open year round, but in winter it is often covered in snow and ice, making driving difficult. It's better to avoid driving on the Crown Range road between May and September or make sure your car is supplied with snow chains. In summer months, the road traffic gets rather busy. Thus, the best time to drive the Crown Range Road is spring and autumn.
There is a different road between Queenstown and Wanaka, which is definitely safer, but it doesn't provide such stunning views and nature encounters as the Crown Range Road.
After leaving Queenstown, the road goes past Lake Hayes, then winds up to the Crown Terrace (Arrow Junction Lookout Point) providing a great outlook of Arrowtown in the Arrow Valley and the Remarkables Range. The road features many switchbacks, breathtaking hairpin bends, and sudden drops. After you reach the top, get ready for the scenic descent from the Crown Range into the alpine valley. Get prepared to encounter mountain wildlife, such as kea parrots. The road's most steep and winding section is between Arrow Junction, just south of Arrowtown, and Cardrona, later on leading travelers to Wanaka.
Besides driving the scenic route, you can find activities along the road. In winter, downhill skiing in the Crown Range is possible at the Cardrona Alpine Resort. The 1,900-m (6230-ft) Mount Cardrona slopes host lots of snow and vast terrain. Central Otago got populated during the gold rush of the 1860s. Visitors can see remains of gold prospecting at a few spots along the road (over the saddle, and opposite the East Burn Stream).
Find hotels and airbnbs near Crown Range Road (Map)