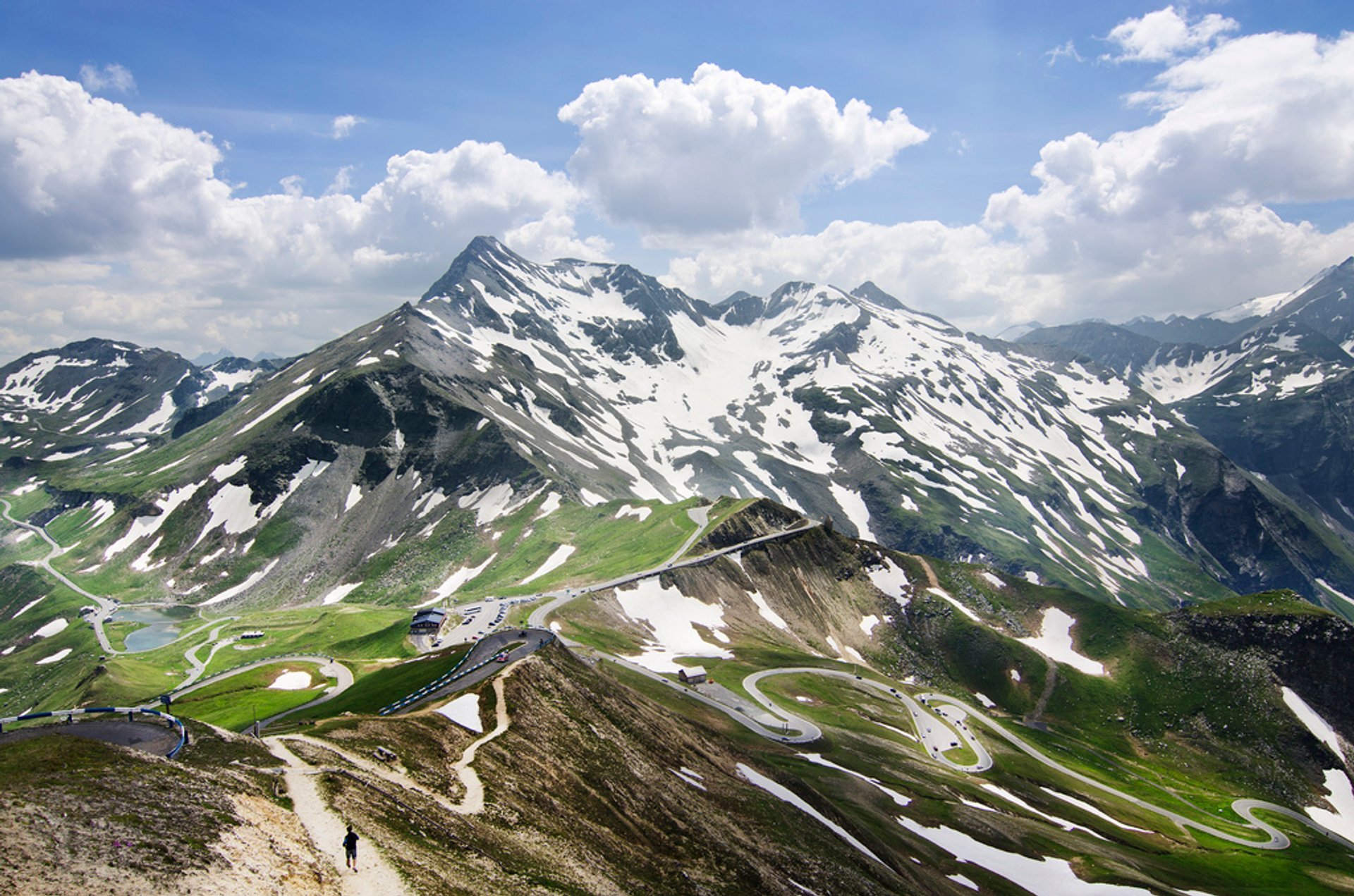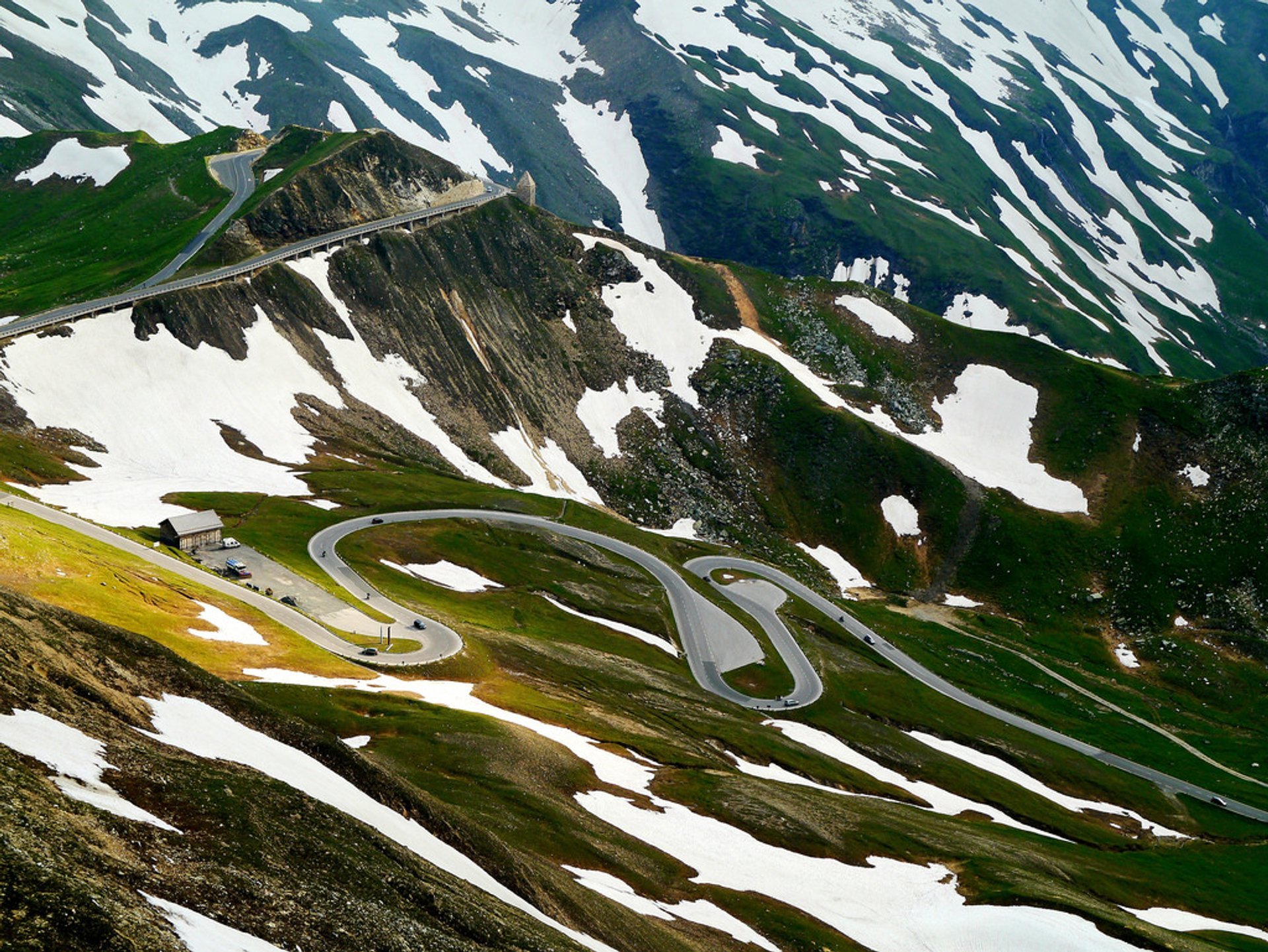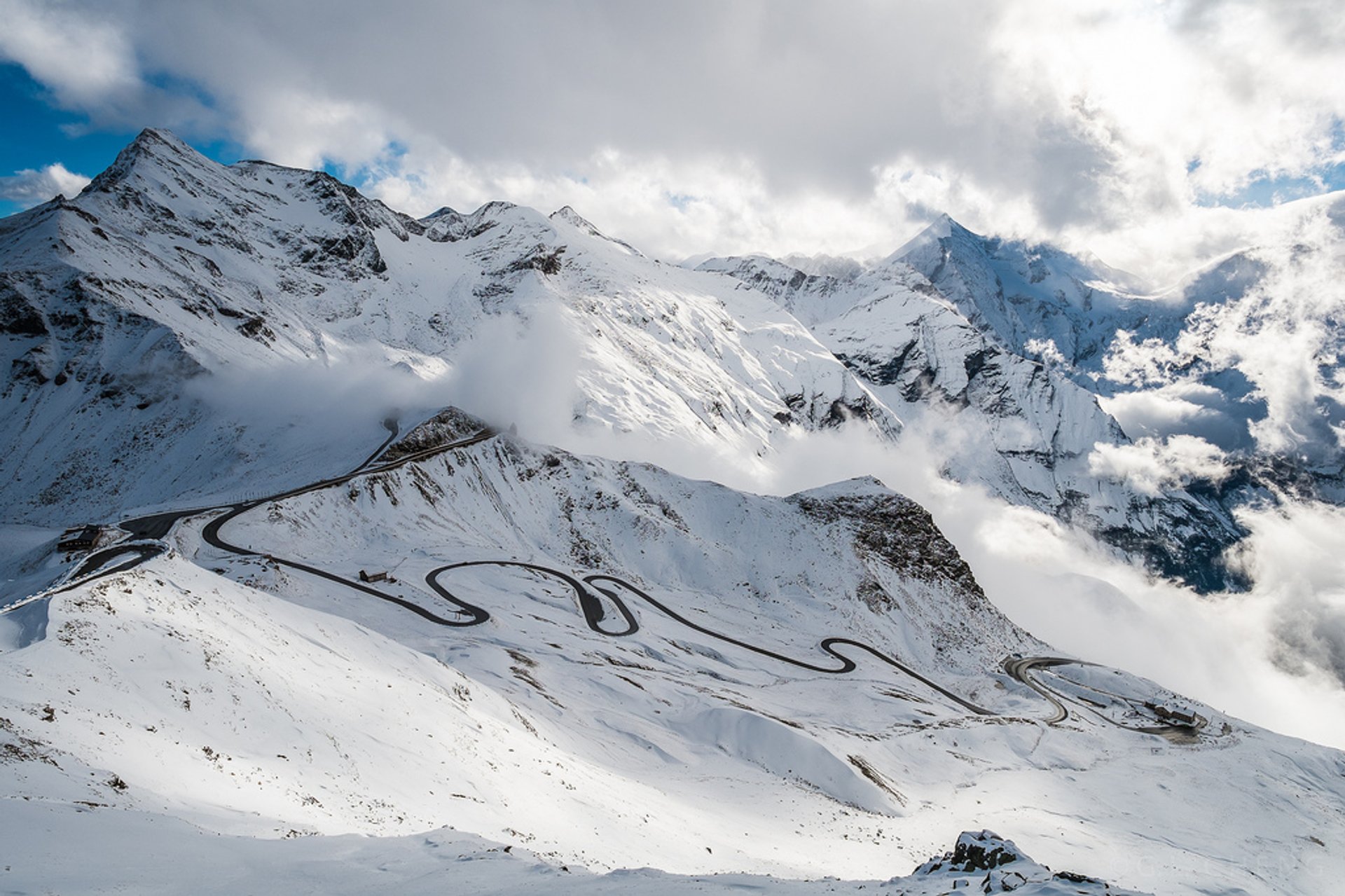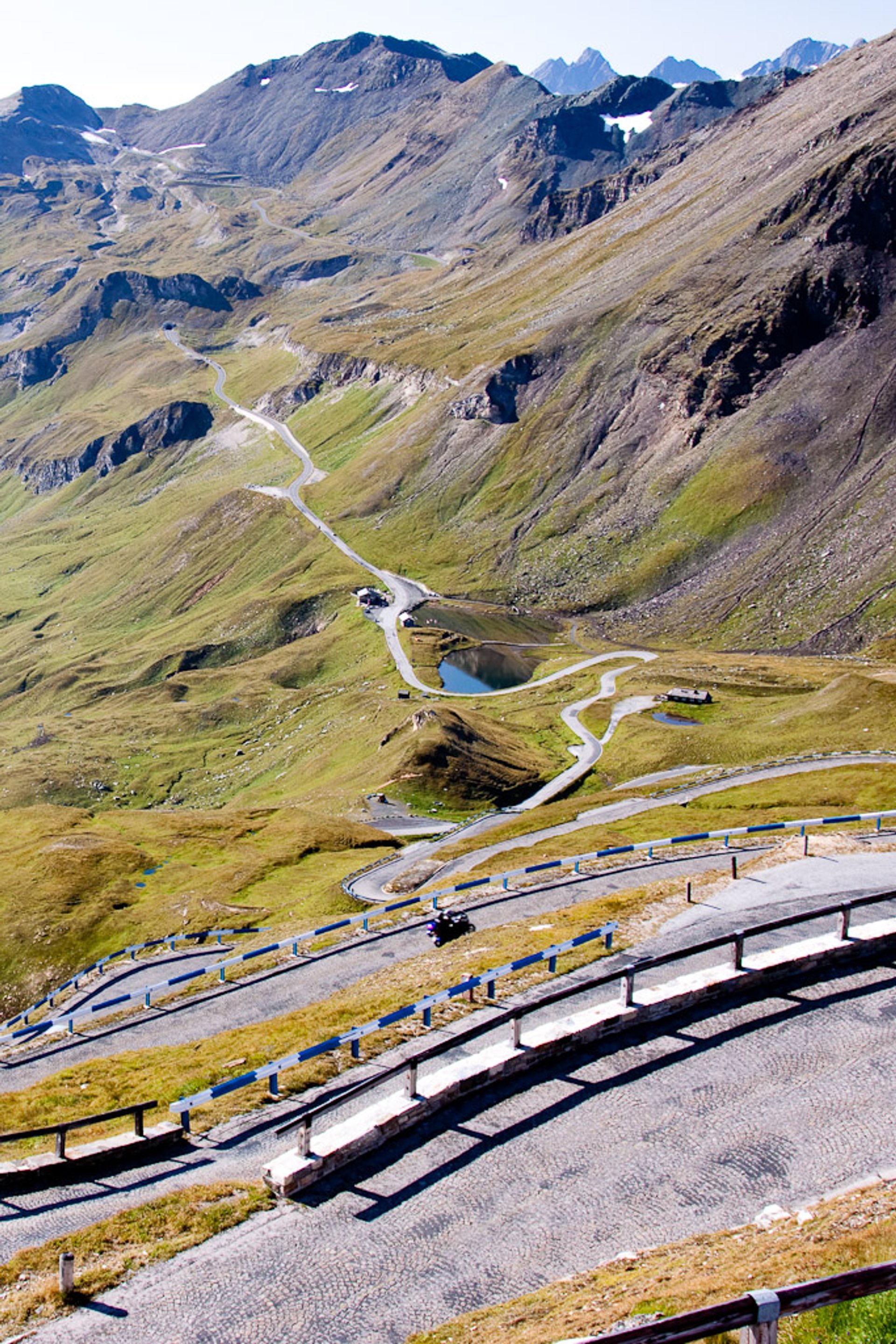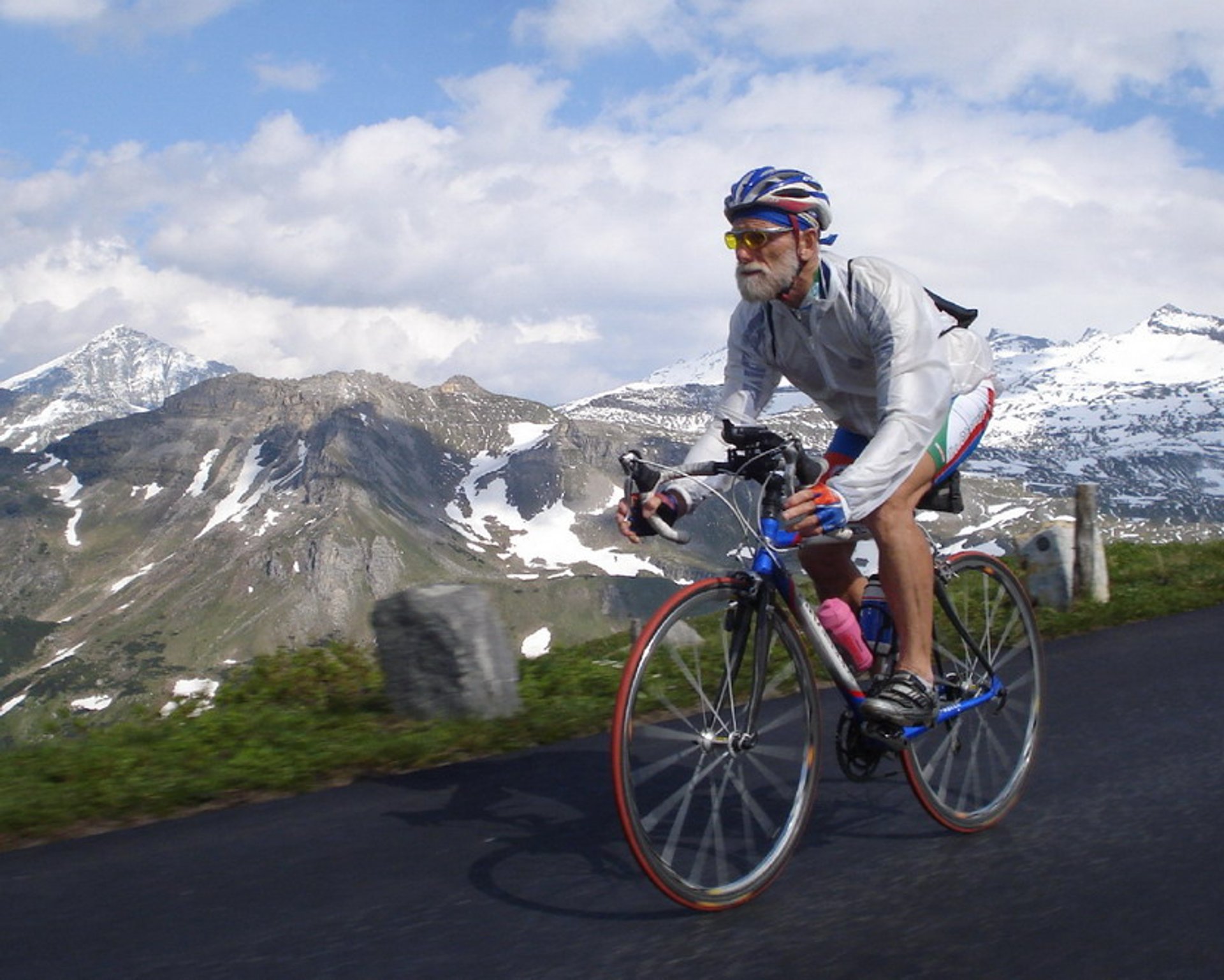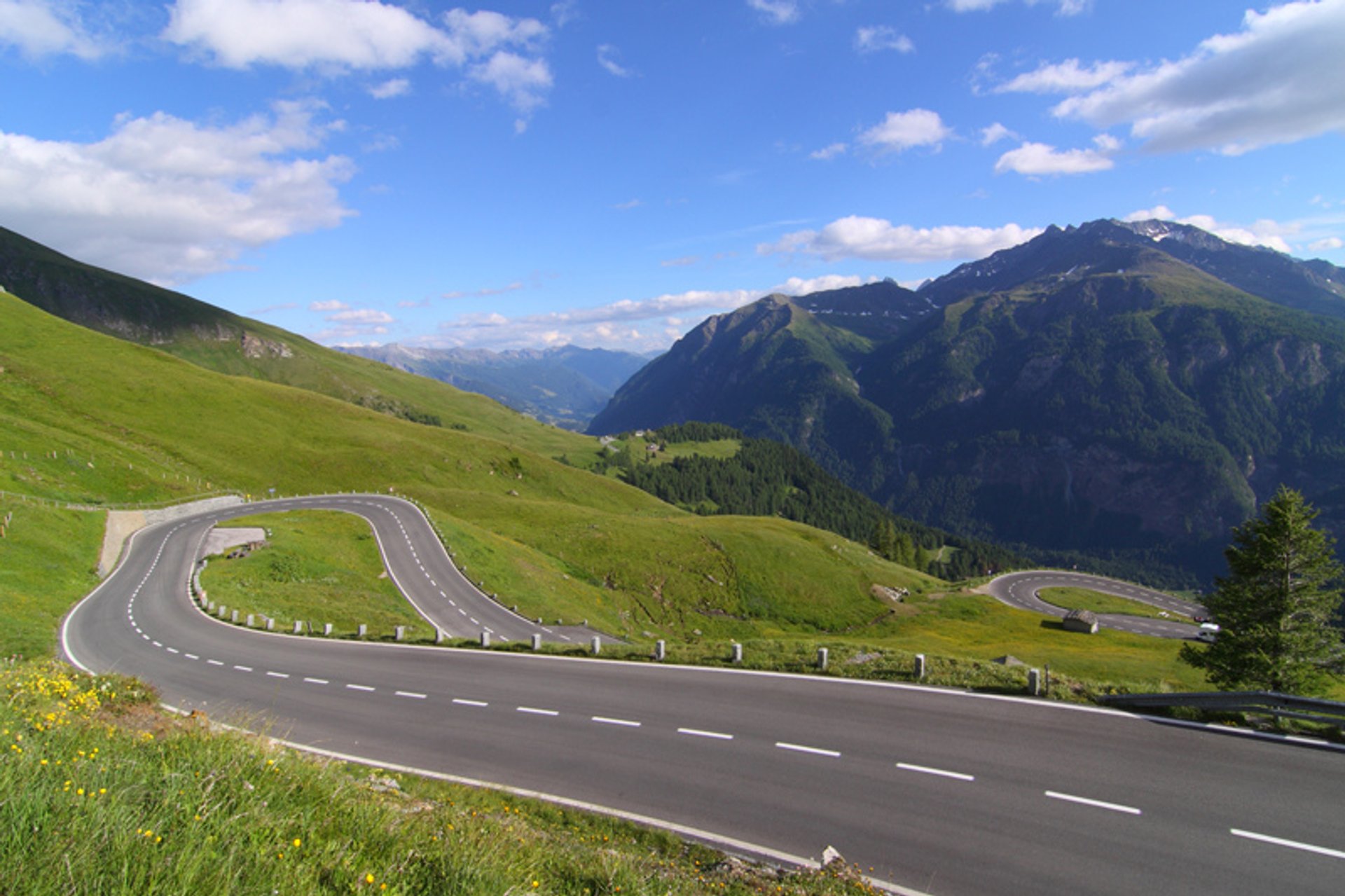 Grossglockner High Alpine Road provides unbelievable alpine landscapes, jaw-dropping nature and also intrigues tourists with its rich history and culture. It was found that people were crossing the Alps in this place long ago before Christ. "Kaiser-Franz-Josefs-Höhe" is named in honor of Emperor Franz Josef. He, himself hiked to this point back in 1856.
The road connects Bruck in the Salzburg region with Heiligenblut in Carinthia region across the Alps. It leads the visitors to the Hohe Tauern National Park and the Grossglockner (3,798 m)—the highest mountain in Austria. Travelers can enjoy the driving experience alongside with breathtaking nature over 48 km of the alpine road.
During summer, blossoming meadows, green forests, glaciers, and cliffs make up an unforgettable landscape. We suggest you combine cycling, driving and hiking experience, to get a feeling of the place. The road can be reached by all means of transport, including cars, buses, motorcycles, and bicycles, and you have to pay accordingly. The road is usually open from May through October, closing down for winter months due to heavy snow in the area. Moreover, opening hours vary depending on the season, so make sure to check the road website for details.
Find hotels and airbnbs near Grossglockner High Alpine Road (Map)