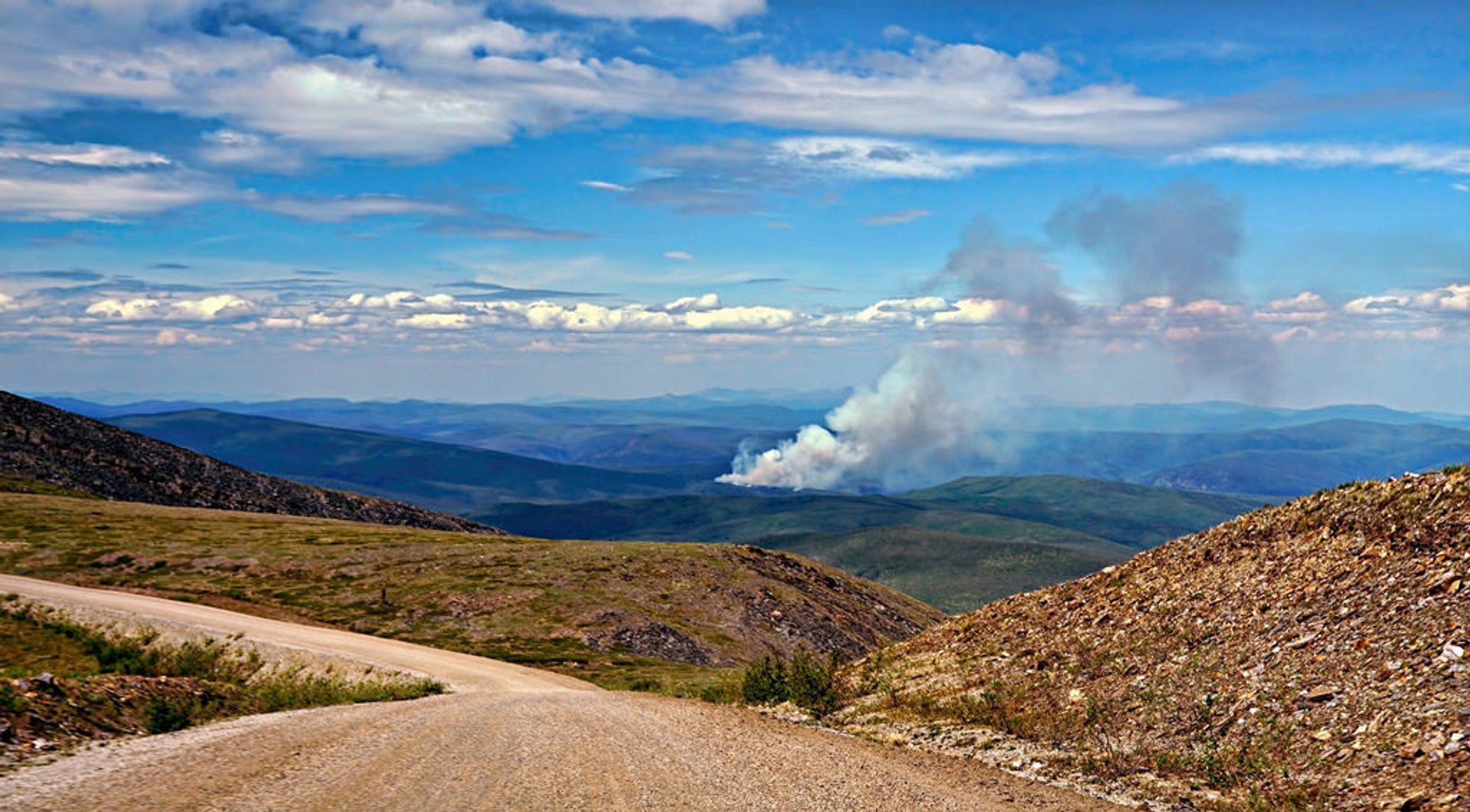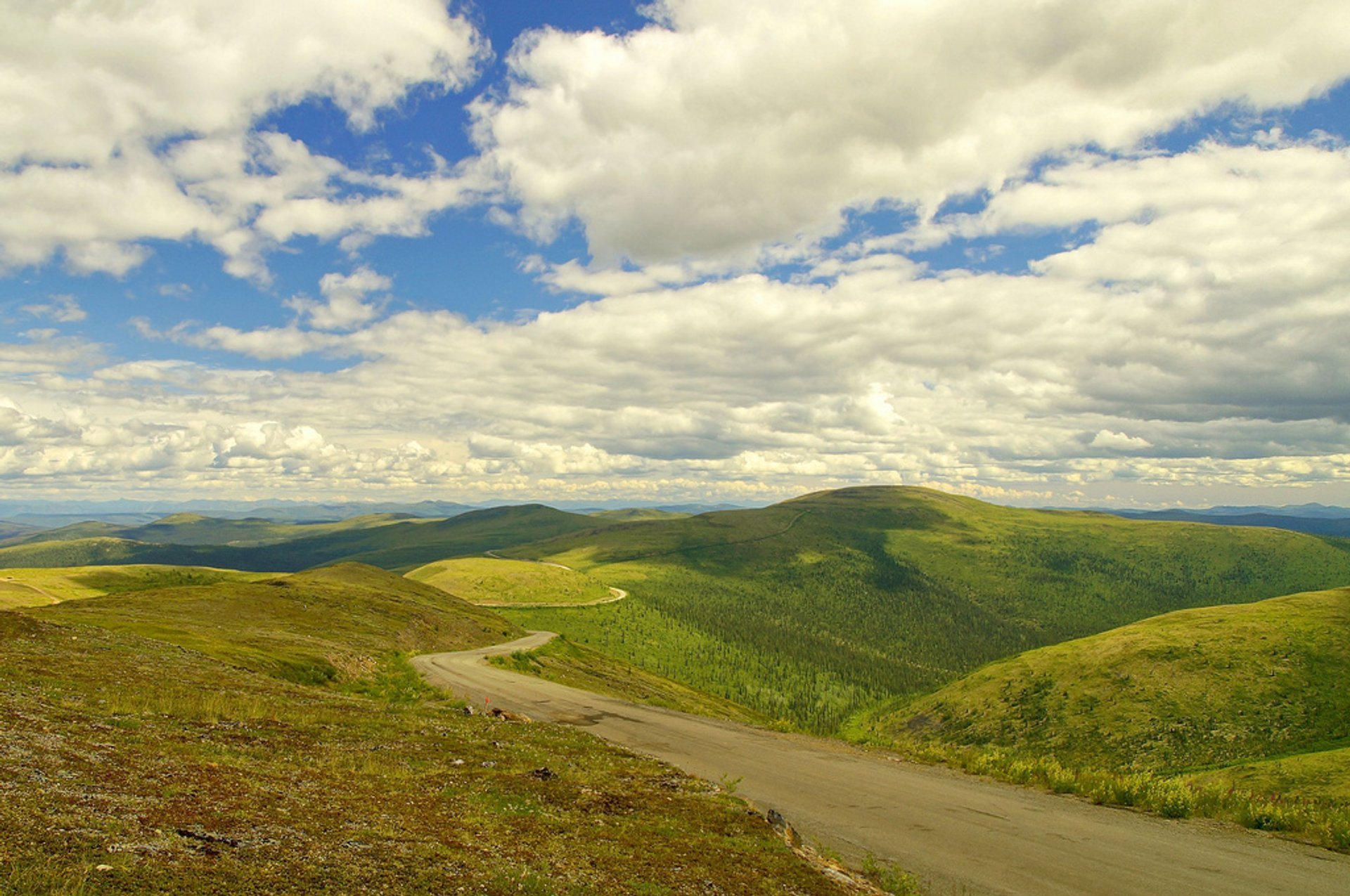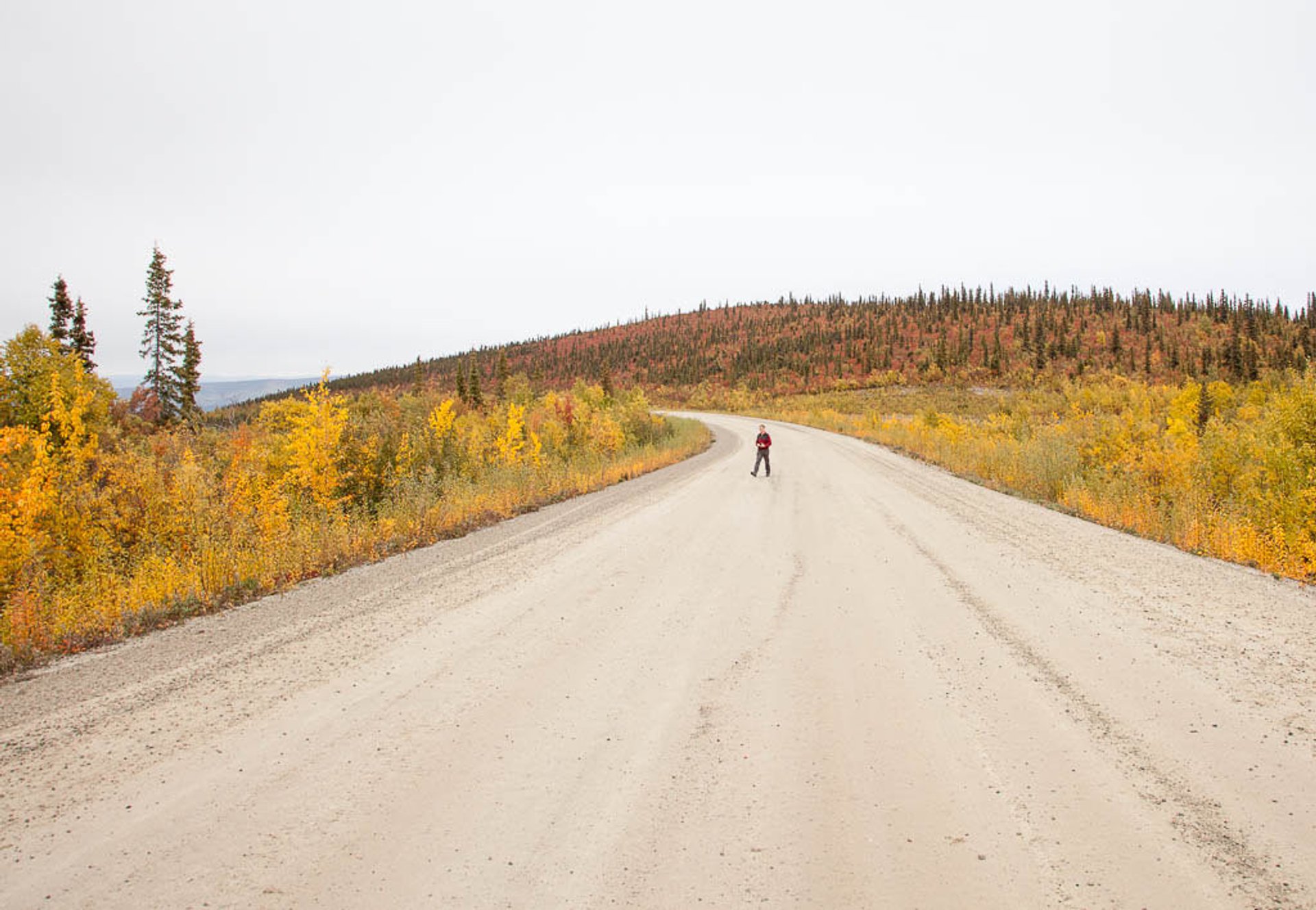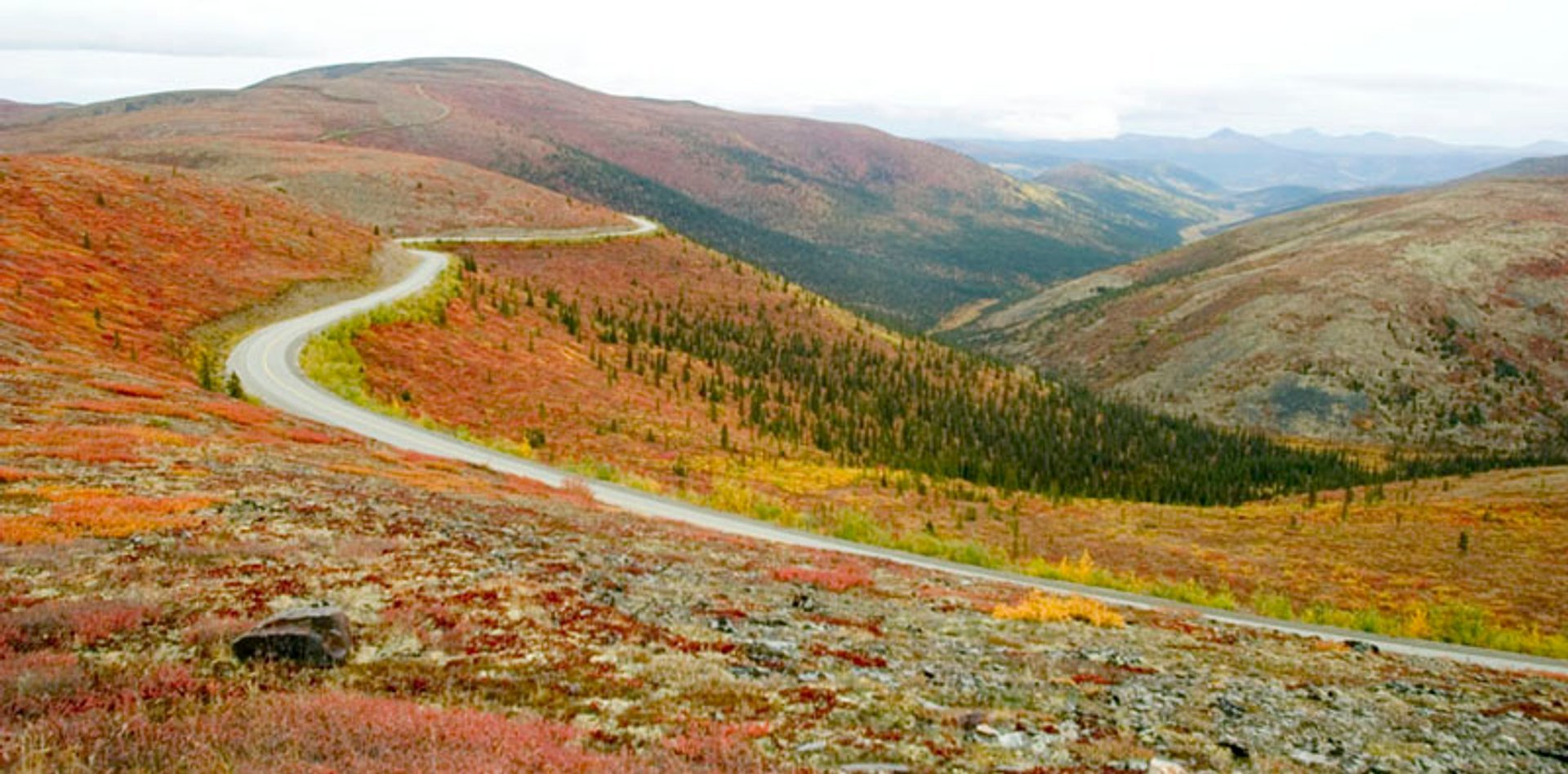 This mountain road with extensive panoramic views fully lives up to its name. The Top of the World Highway begins near Jack Wade, Alaska, USA and then runs eastward to the ferry terminal in West Dawson, Yukon, Canada. This 127-km (79-mi) long road has been in use since the 1950s. It is open only during summer months from May to mid-September, since in the winter time, driving there is considered dangerous even for snowmobiles.
The Top of the World Highway is among the most northern highways on the planet. The scenic highway winds along the mountain tops offering breathtaking views. There are also relics of the Gold Rush along the route that are worth to discover, in particular, the historic dredges near the town of Chicken. The Alaskan part of the highway was paved in 2016, while the Canadian section is mostly unpaved.
The U.S.-Canada border ports of entry are available at The Poker Creek/Little Gold Creek Border Crossing known as North America's northernmost international border crossing. The border crossing is open in summer from 8 am to 8 pm (Alaska time) from May to mid-September, depending on the weather conditions. Visitors can continue their journey taking the ferry from West Dawson to Dawson that runs in the summer. In winter, residents make their way to the east bank of Yukon River on ice.
Find hotels and airbnbs near Top of the World Highway (Map)