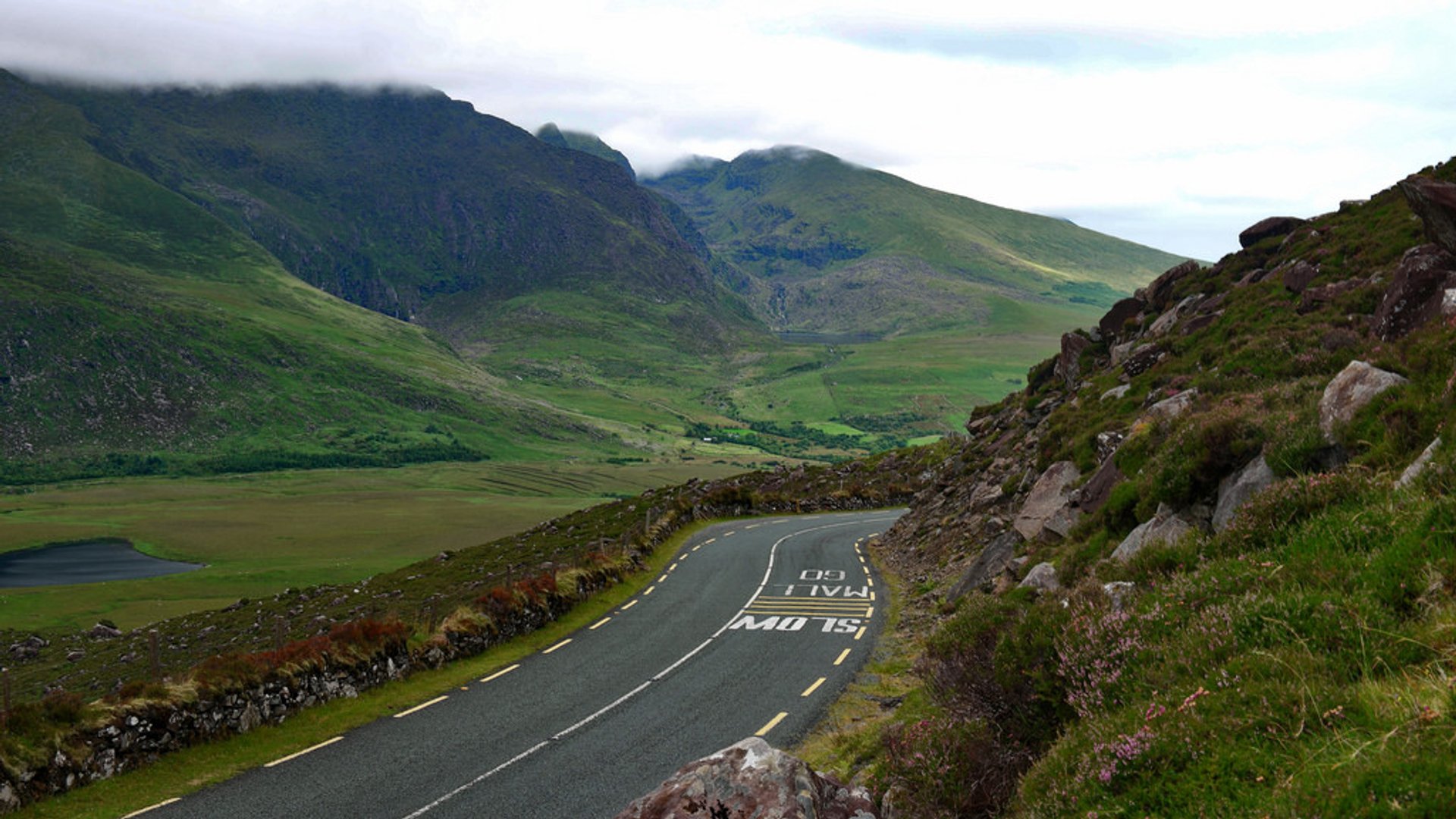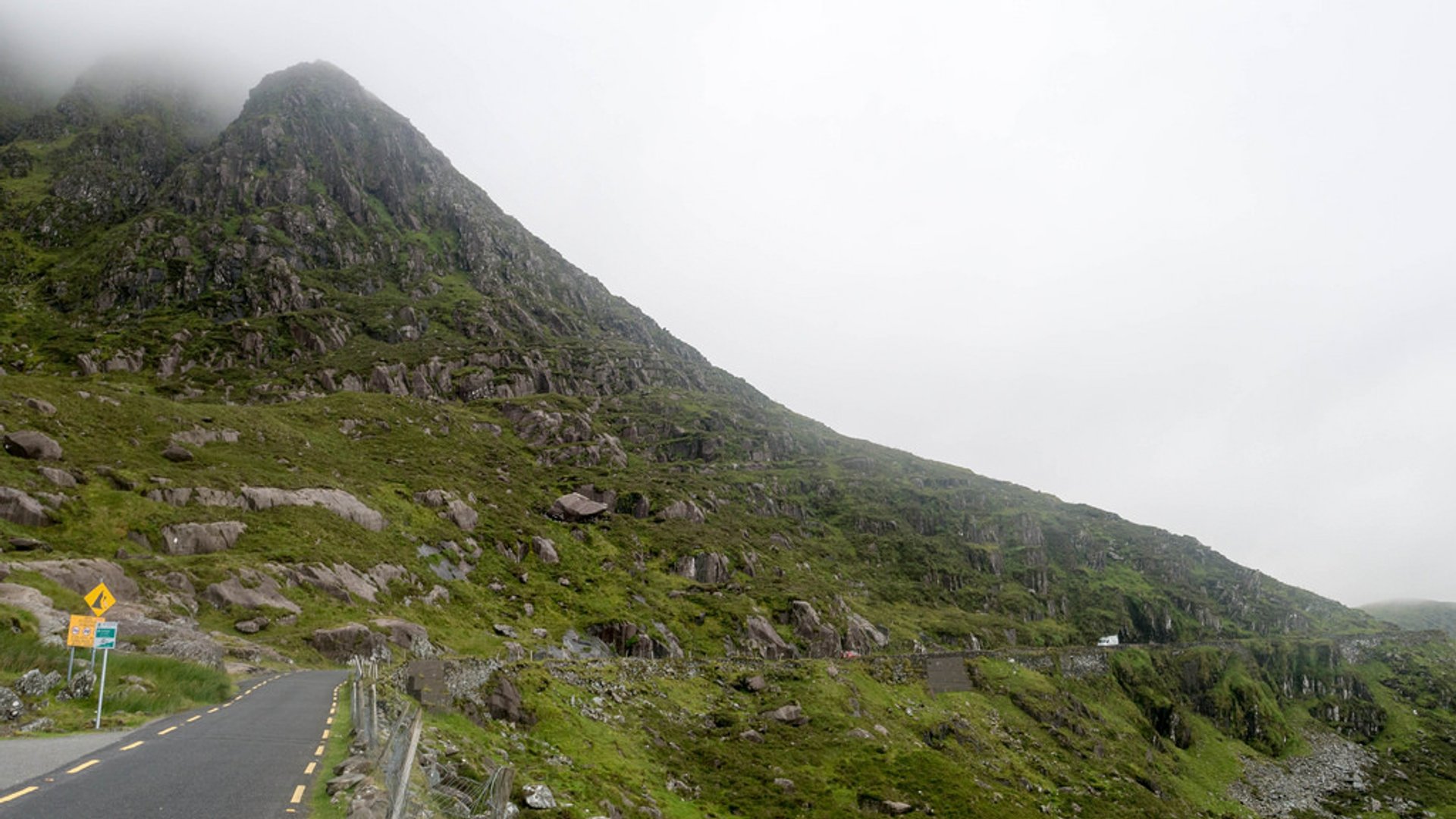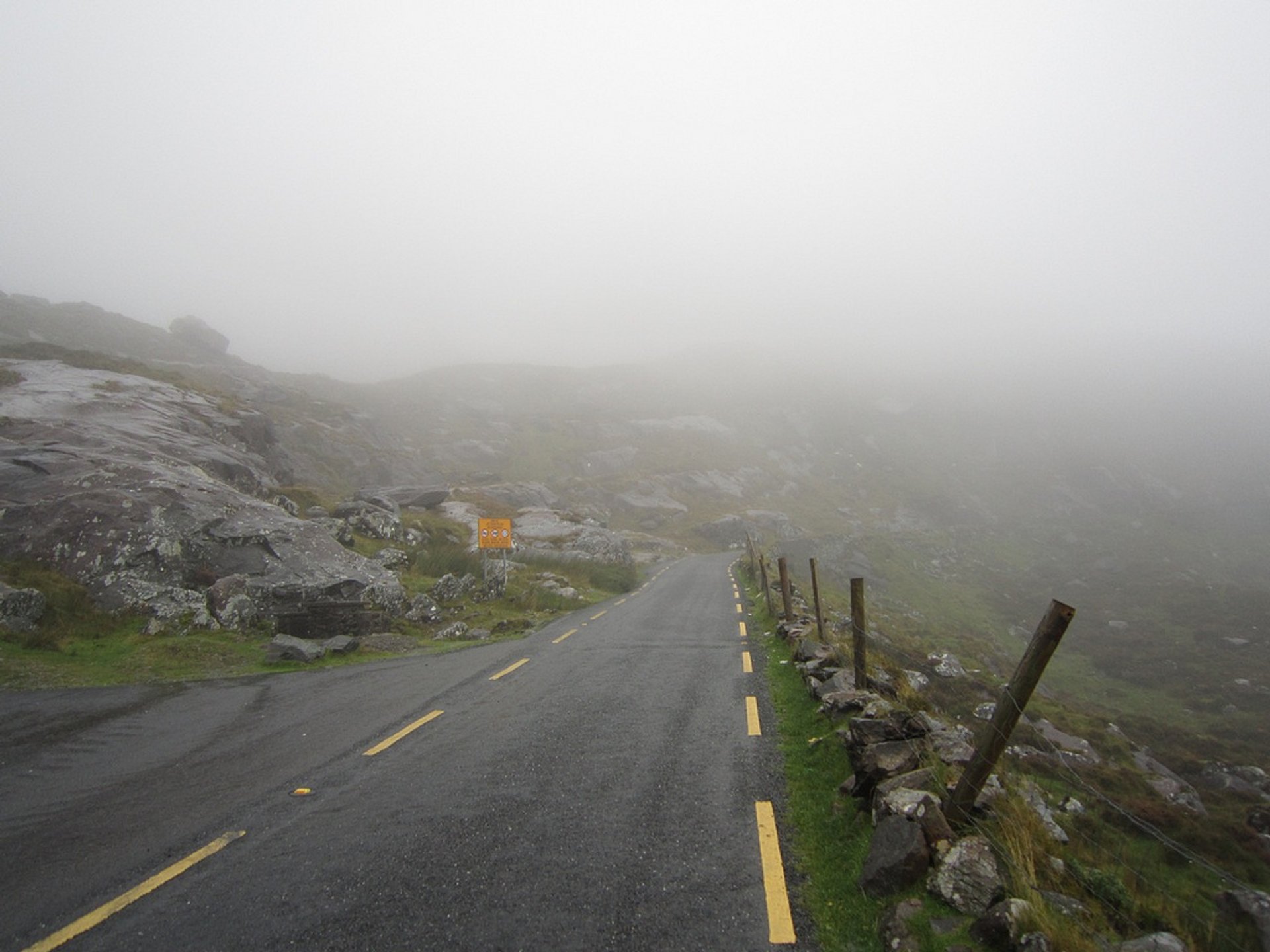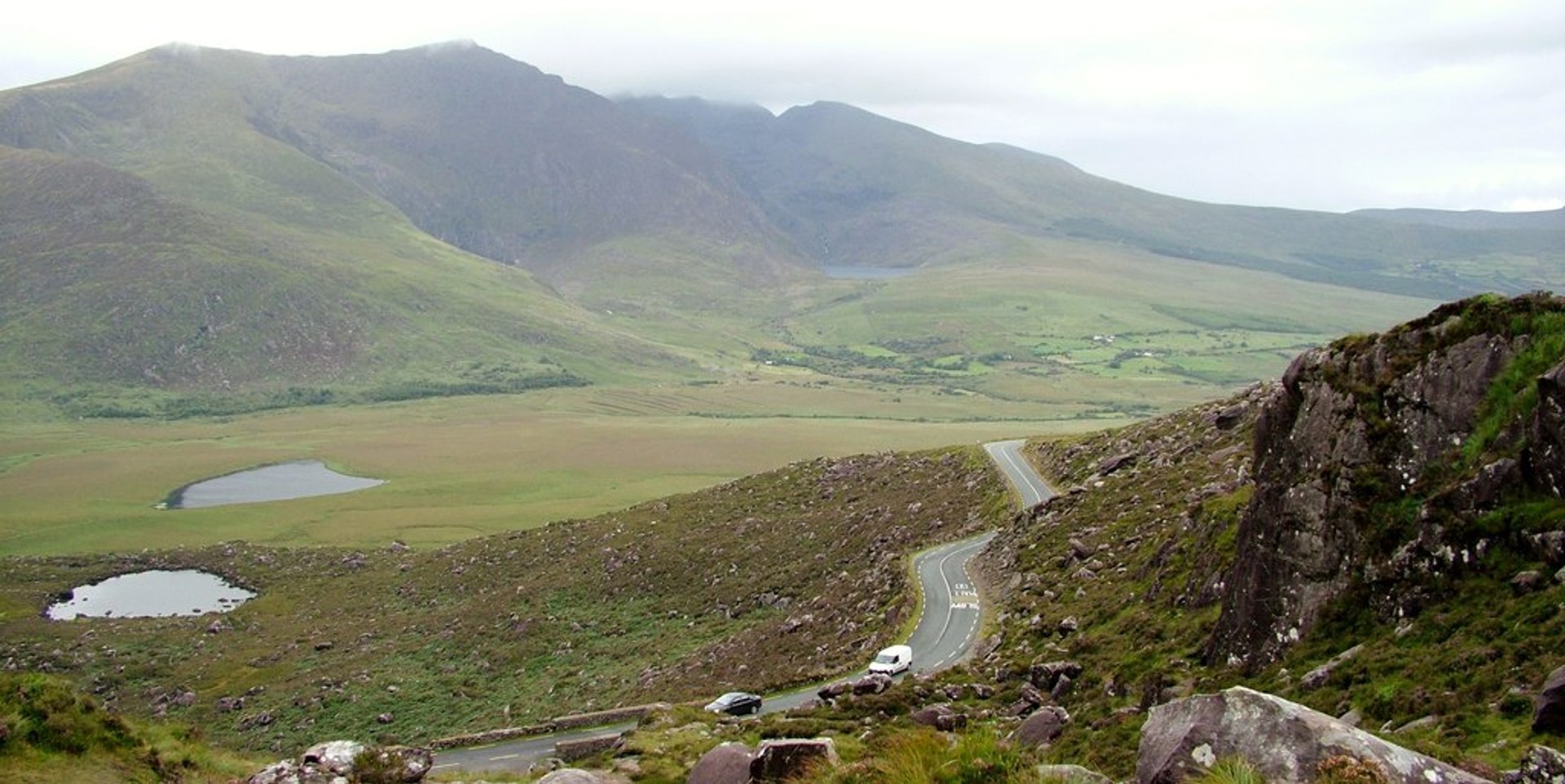 Conor Pass connects Dingle at the Dingle Peninsula with Brandon Bay and Castlegregory. With the height of 456 m (1,496 ft), it is located on the road R560 in County Kerry. A picturesque curvy asphalted road that leads to the pass is considered one of the most beautiful in Ireland. Winding around the sharp cliffs and passing high corrie lakes the road can be rather dangerous when wet or with limited visibility.
Connor Pass Road is also very popular with cyclists who test their skill and stamina with a long and steep climb. The pass is usually open for traffic all year, but during winter months, it can be closed in case of heavy snowfall. Large vehicles, caravans, camper vans, and trucks cannot use the pass.
Conor Pass Road starts from Dingle Town running for about 7.2 km (4.5 mi) with an elevation gain of about 1,500 ft as it makes its way to the top, revealing breathtaking views of the glaciated mountains and corrie lakes. Once you get to the top of the summit, there are stunning panoramic views as far as the Aran Islands off County Galway.
Besides the drive itself, you can explore the surrounding territories. Dingle Peninsula offers a few blue flag beaches for swimming and water sports. Also, there are a few points of interest like Dunbeg Fort, Slea Head, the site of the Corca Dhuibhne Regional Museum, early Christian site at Reasc, and Gallarus Oratory.
Find hotels and airbnbs near Conor Pass (Map)