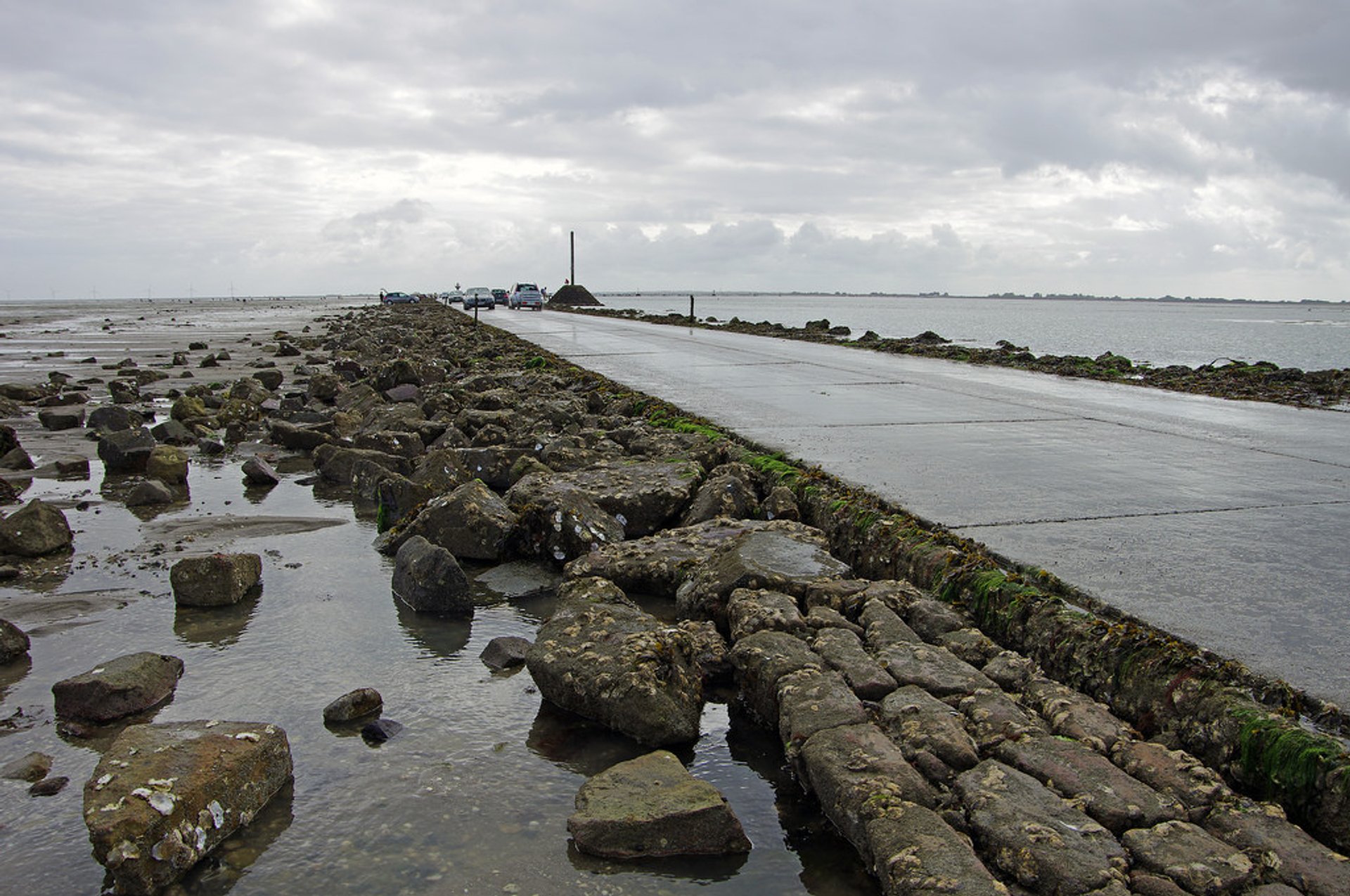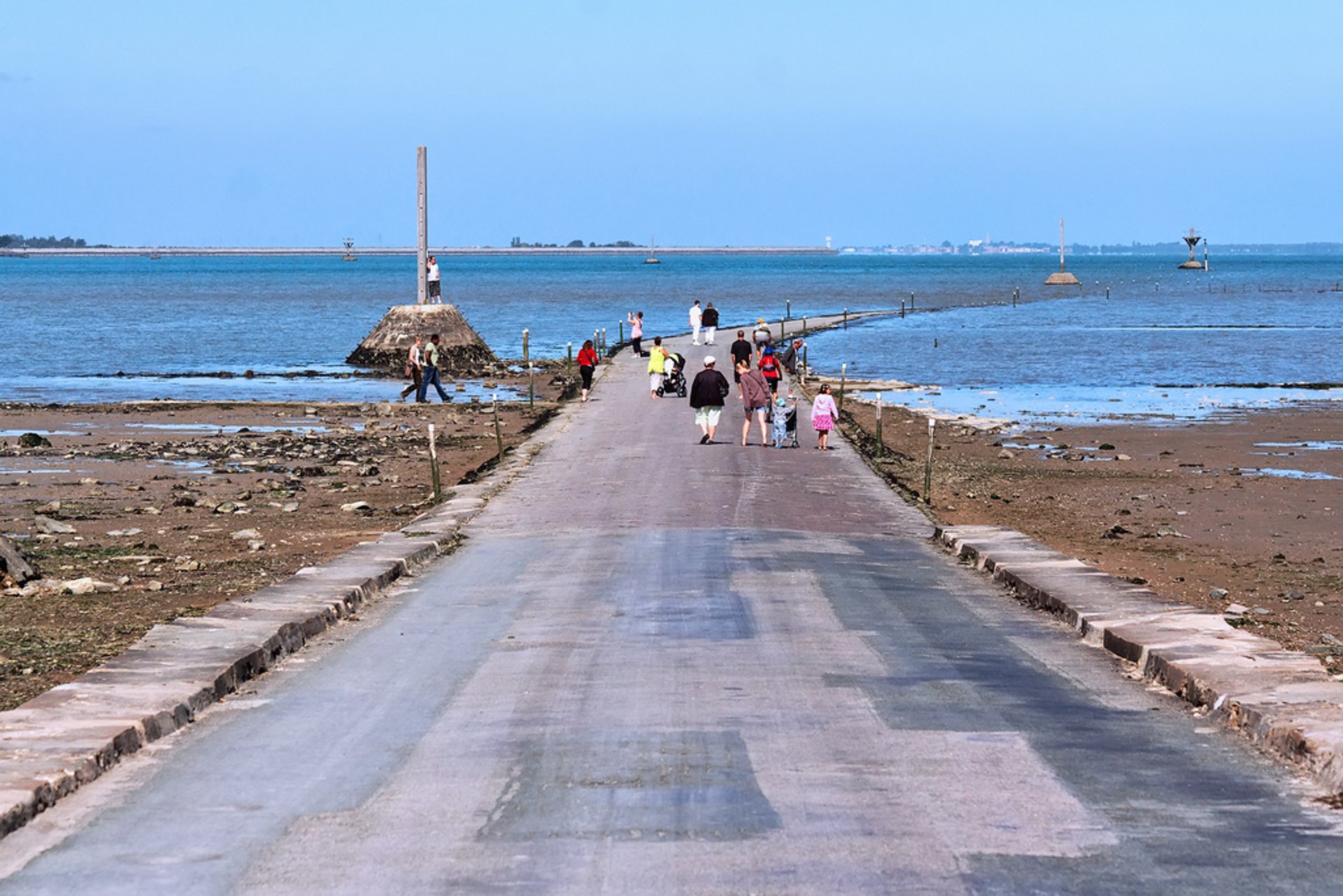 Passage du Gois was discovered in 1701 and is presented as a natural passage of silt deposits which is flooded twice a day by high tide. The causeway is located between Beauvoir-sur-Mer and Île de Noirmoutier, and the length of the track is over 4 km.
Being slippery the road is submerged 1.5-4 m under water most of the day, but you don't have to wonder when exactly the tide will roll in, as the signs on both ends of the Passage alert travellers if the road is fit for traffic.
The passage ride lasts for about an hour. You are always travelling at your own risk. Drivers are warned to make no sudden stops and drive slowly. Parking is strictly forbidden.
The road is deemed to be accessible for an hour and a half before and likewise after the tide is the lowest. In case you get trapped, there are towers placed all along the way. You can find your temporary shelter by climbing on one of those towers and wait until you get rescued or the tide goes down. However, the car might be less lucky escaping.
Find hotels and airbnbs near Passage du Gois (Map)