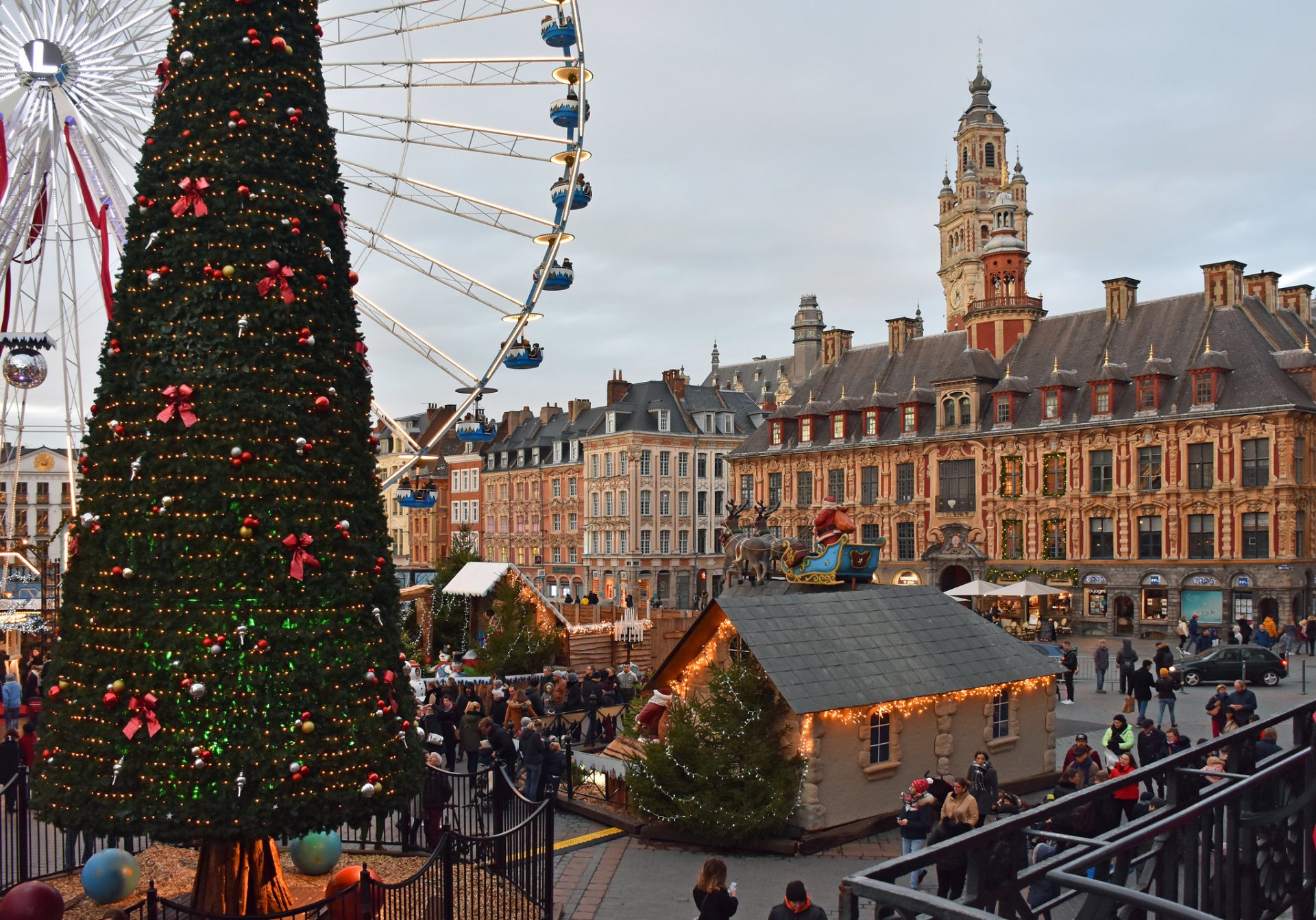 When Christmas approaches, Lille gets ready to celebrate it with a blast. The whole city is decked out in beautiful colors and lights. The Christmas market is nestled on Place Rihour and features over 90 stalls with various festive gifts from artisans. You will have a chance to purchase local gingerbread, gauffres liègoises, foie gras, cheese de Savoie, and delicious wine.
Place Rihour is in the city center, making it easy for you to get there (it's just a 10 minute walk from the station). To be honest, the market is not very big; thus, it won't create inconvenience in browsing the stalls, and your kids won't get lost. After shopping and walking up an appetite, you can check out good restaurants and food shops Lille offers. Also, don't miss a chance to take a ride on the big wheel for some fabulous aerial photos.
The Lille Christmas Market is open from Monday to Thursday from 11 am to 8:30 pm, on Friday and Saturday from 10 am to 10 pm, and on Sunday from 10 am to 8:30 pm. So, get a mug of mulled wine and a piece of French cheese, and enjoy the ambient atmosphere of Lille Christmas Market. If you have additional questions, visit the official website located in the External Resources section below.
Find hotels and airbnbs near Lille Christmas Market (Map)