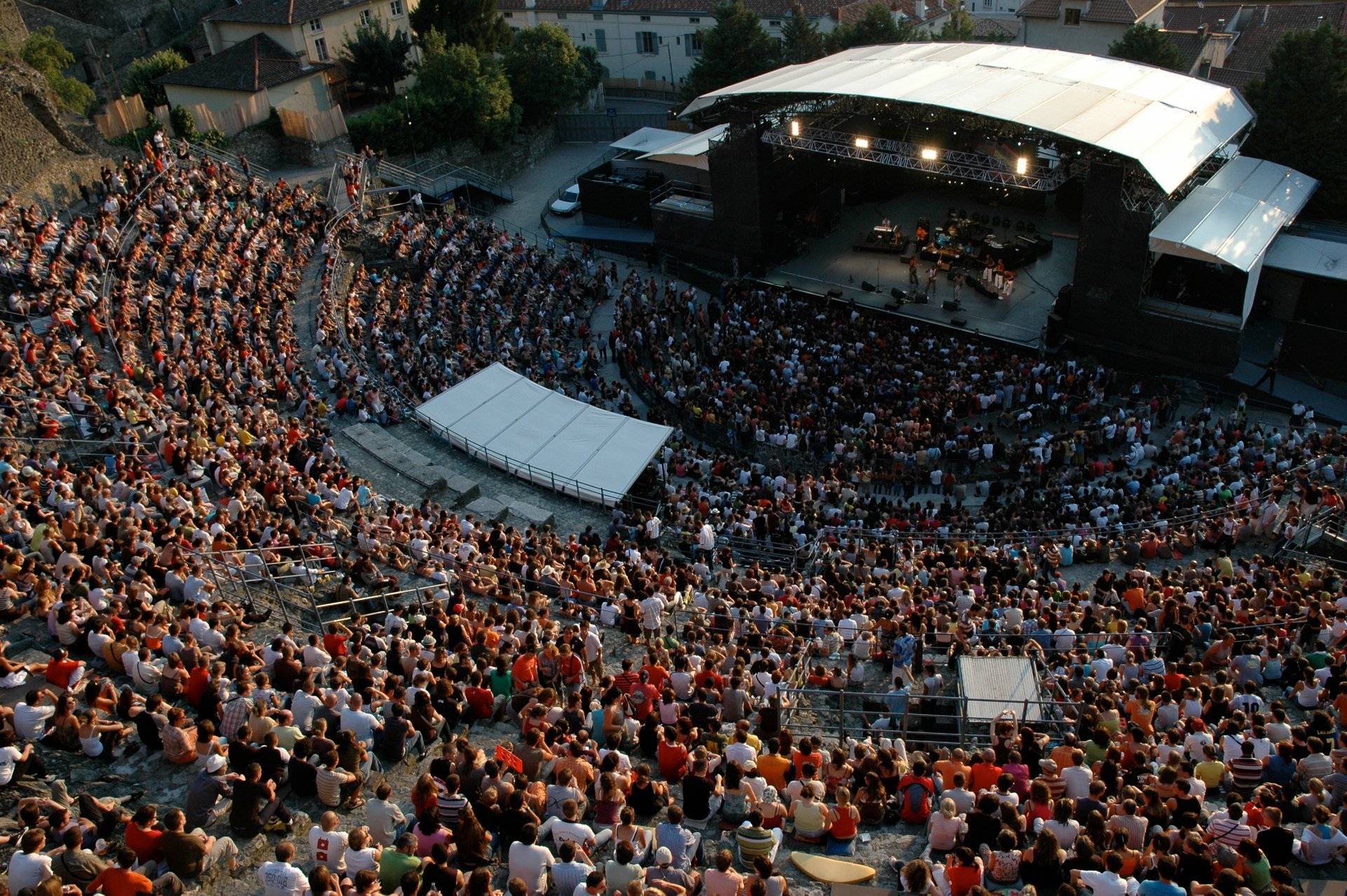 Every summer over 200,000 festival-goers head to Vienne, some 30 km from Lyon, to listen to 1000 artists on four stages. Jazz à Vienne's signature stage is the Roman Theatre built in 1 AD. Its incredible acoustics and history create a perfect setting for musicians and the audience.
Jazz à Vienne is about jazz from noon through the night. Around 200 concerts are free and held at the Cybèle stages or after the concerts at Club de Minuit and JazzMix. The free events can fit any taste and style from the young audience concert for 6000 local children and Académie Jazz à Vienne performances to Caravan'Jazz and RéZZo FOCAL competition. The Festival also offers lost of lectures and film screenings.
Among the festival performers, you'll find big names like Dee Dee Bridgewater, Miles Davis, Chuck Berry, Stan Getz, Ella Fitzgerald, Sonny Rollins, and Lionel Hampton. Enjoy days and nights full of new and old jazz music in one of the most picturesque settings for outdoor music.
Find hotels and airbnbs near Jazz à Vienne (Map)