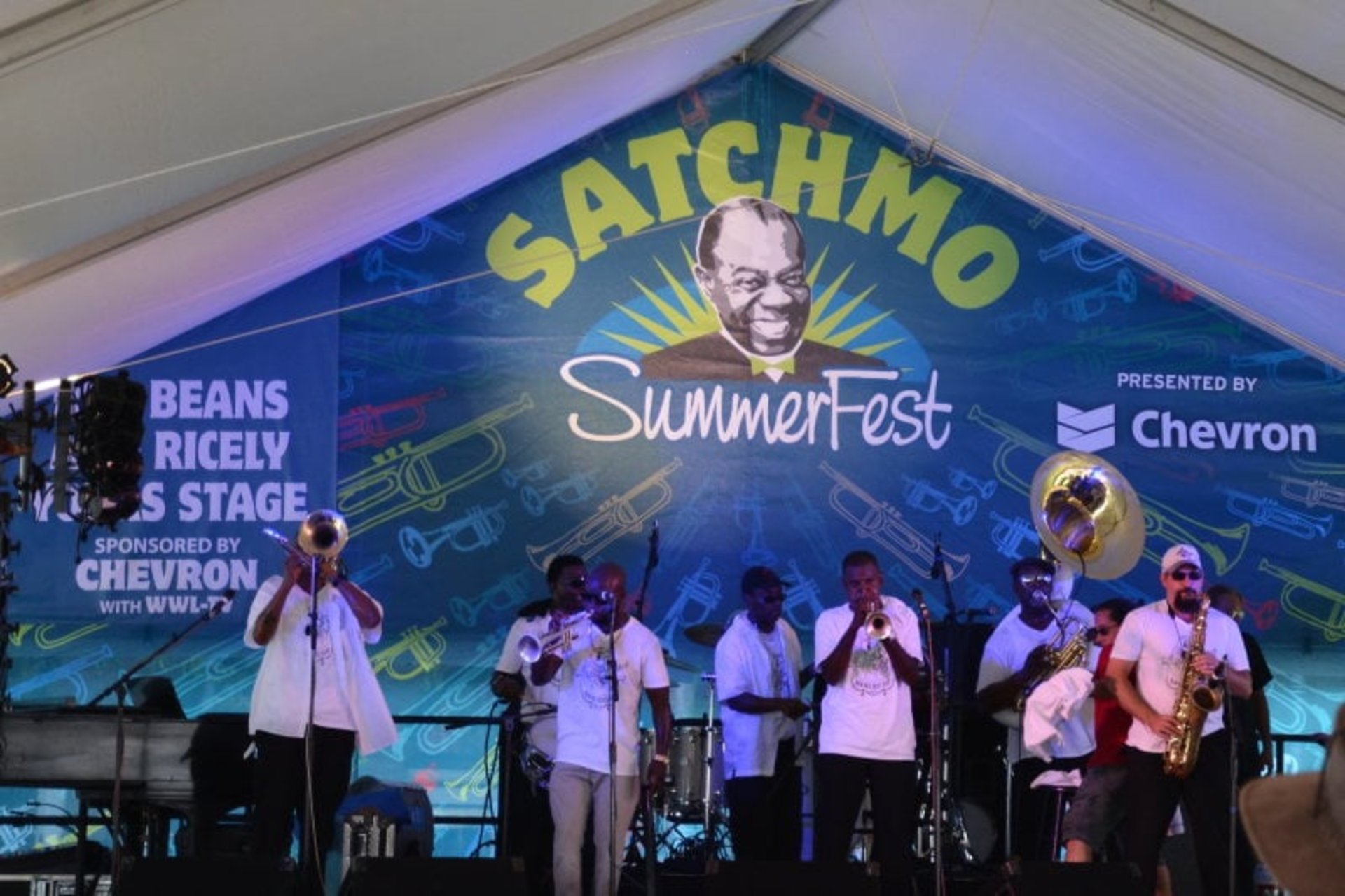 Satchmo SummerFest, presented by Chevron, is an annual jazz festival, taking place at the New Orleans Jazz Museum over a weekend in early August. What sets this event apart from other jazz festivals is its dedication to the life and legacy of Louis Armstrong, nicknamed Satchmo. This internationally-acclaimed trumpeter and vocalist was born in New Orleans in 1901, and the festival celebrates his birthday, as the start day is typically scheduled exactly on or close to his birth date—August 4.
The festival's two-day program highlights two stages of music, influenced by the unmatched artist and American cultural icon. But beyond the great concerts, Satchmo SummerFest showcases New Orleans' rich culinary scene, presented by the best Louisiana restaurants, which can satisfy every taste bud. Naturally, another activity is indoor lectures, which aim to educate the audience on Armstrong's phenomenon and his universal and lasting impact on the world of jazz throughout our days.
If you wish to stay tuned for musical or culinary lineups and any other changes or announcements, please find the event's official website or Facebook in the External Resources below. Additionally, you can use the accommodations map below to book a comfortable stay nearby.
Find hotels and airbnbs near Satchmo SummerFest (Map)