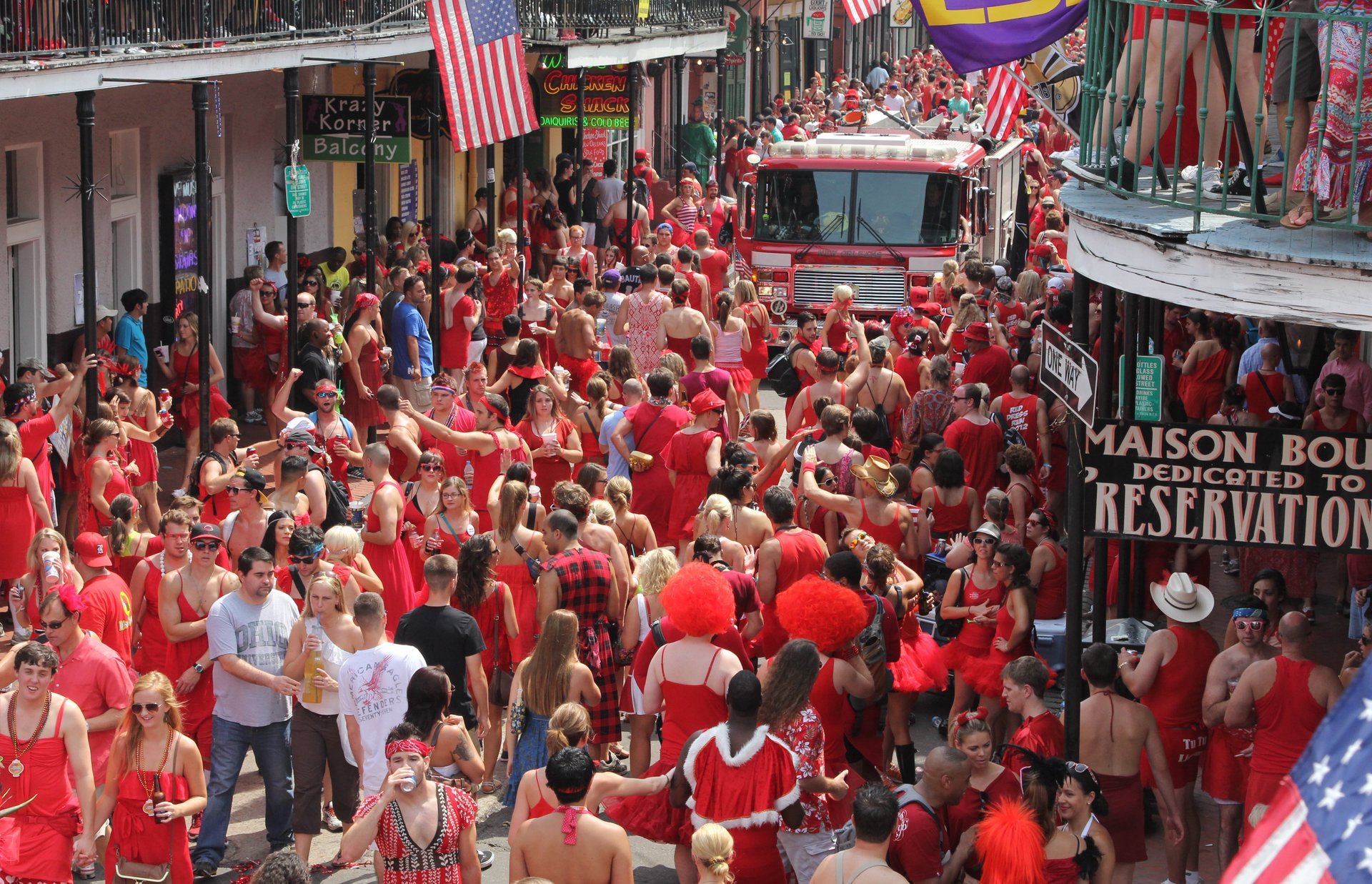 The Red Dress Run is an annual fun event which takes place on the second Saturday in August. Organized by the New Orleans running club Hash House Harriers, this race is a perfect solution for runners with a bit of a "drinking problem" because instead of your usual water, participants consume a tremendous amount of alcohol on the course.
The major rule is that you must be 21 to participate, meaning that this party is for adults only. Everyone, both men and women are encouraged to dress up in their favourite red dress. The colourful attire the runners put on, lots of alcohol and fun will ensure you have the party of a lifetime! However, it means so much more than just a red dress, so look through the webpage before you decide to participate.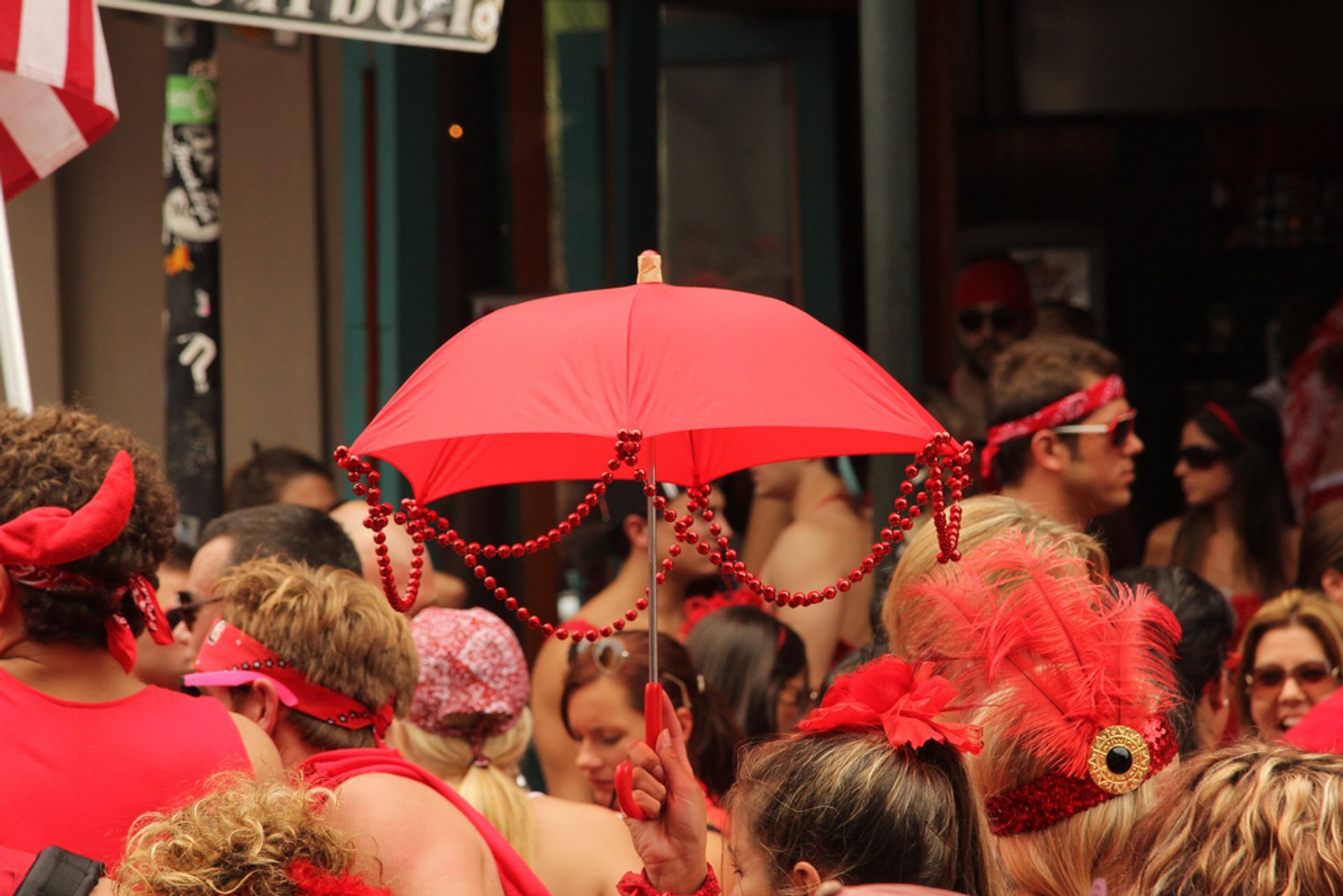 The Red Dress Run starts at Crescent Park. The itinerary covers the neighbourhood of the Marigny and French Quarter. Participants are encouraged to sign up at the official website of Hash House Harriers. The early birds can sign up in June and benefit from a lower cost. It's a charity run, so the registration includes donations to local charities, along with special live music and beers for the run.
Find hotels and airbnbs near Red Dress Run (Map)
Red Dress Run Featured in