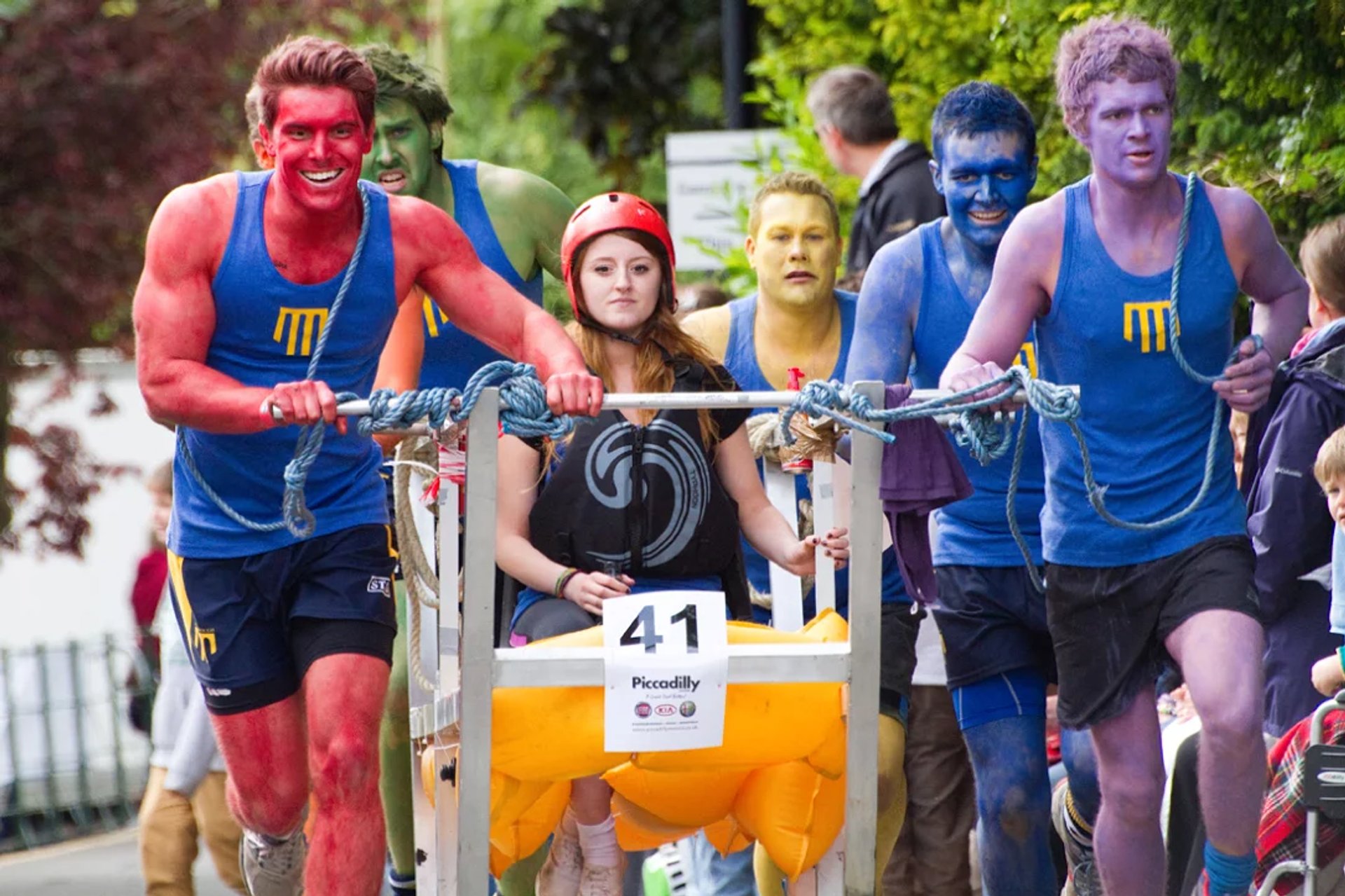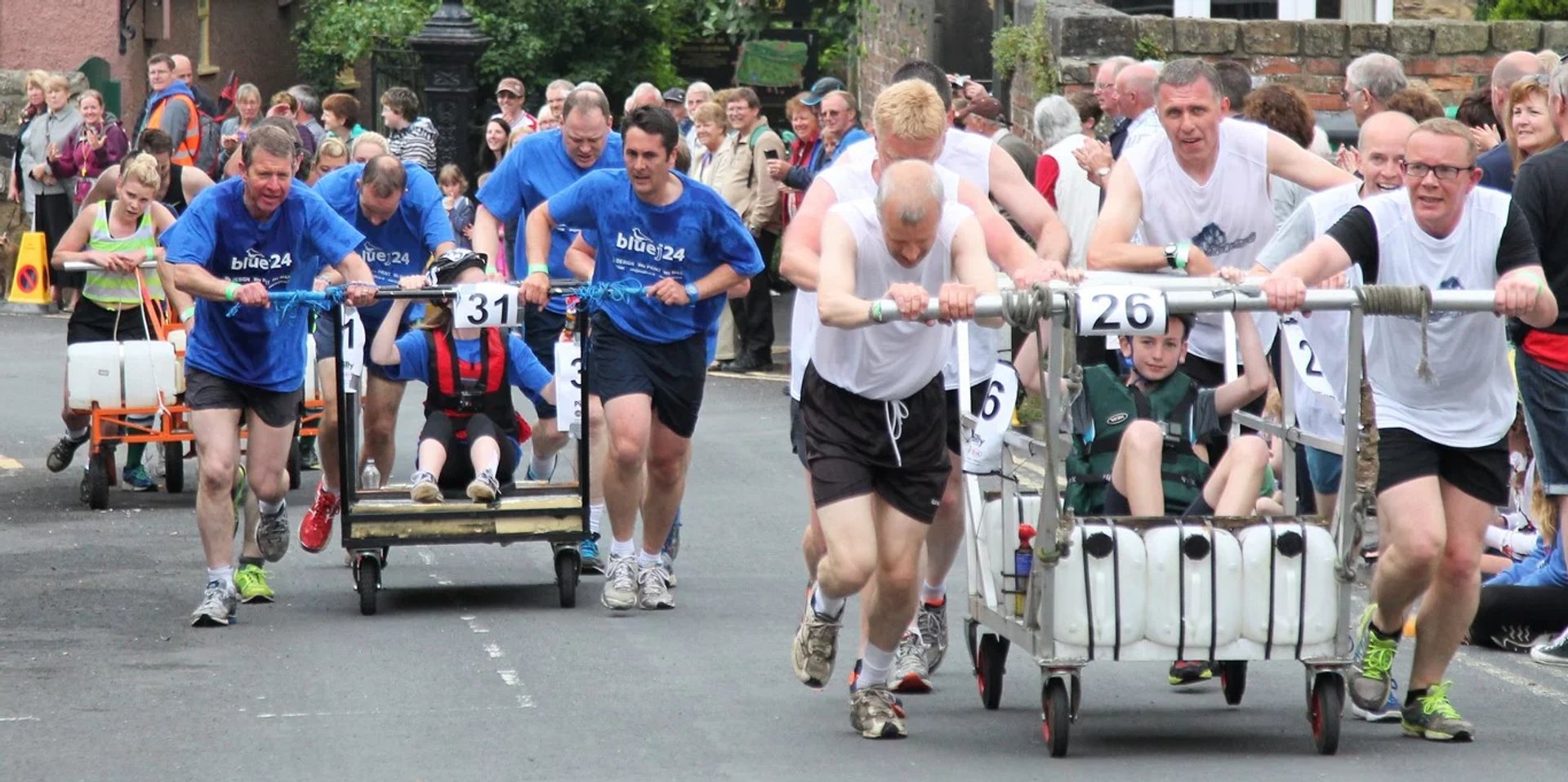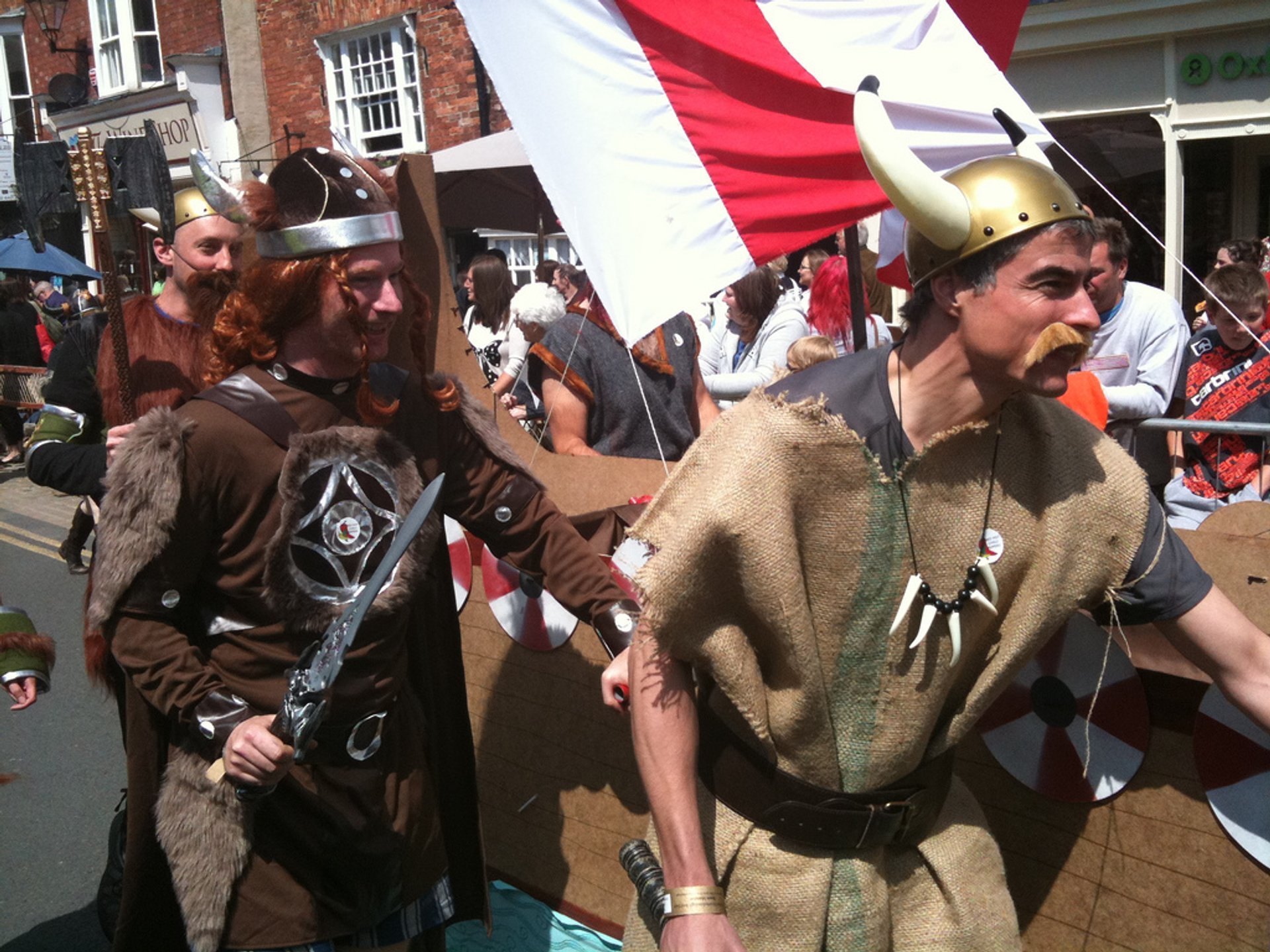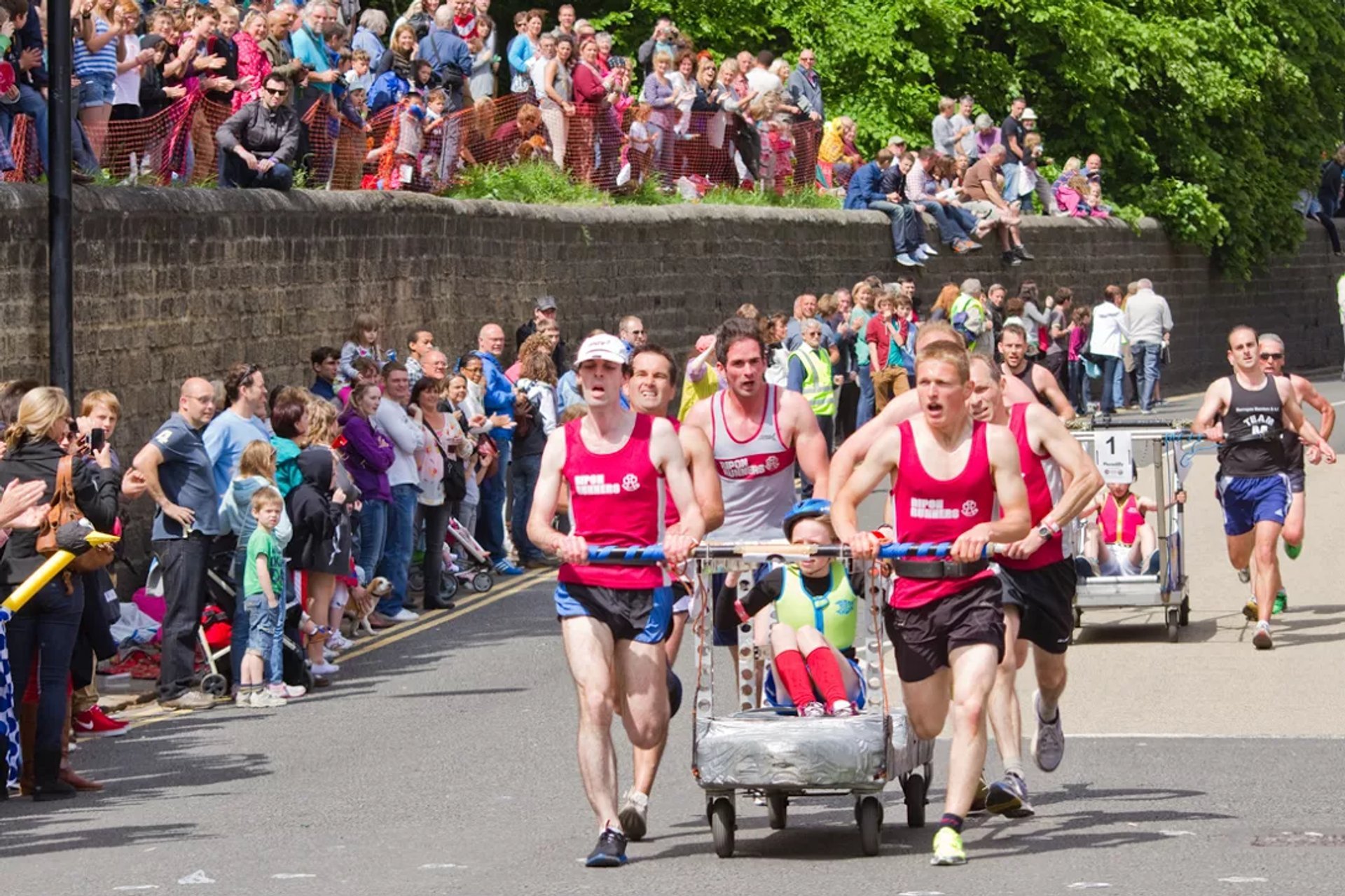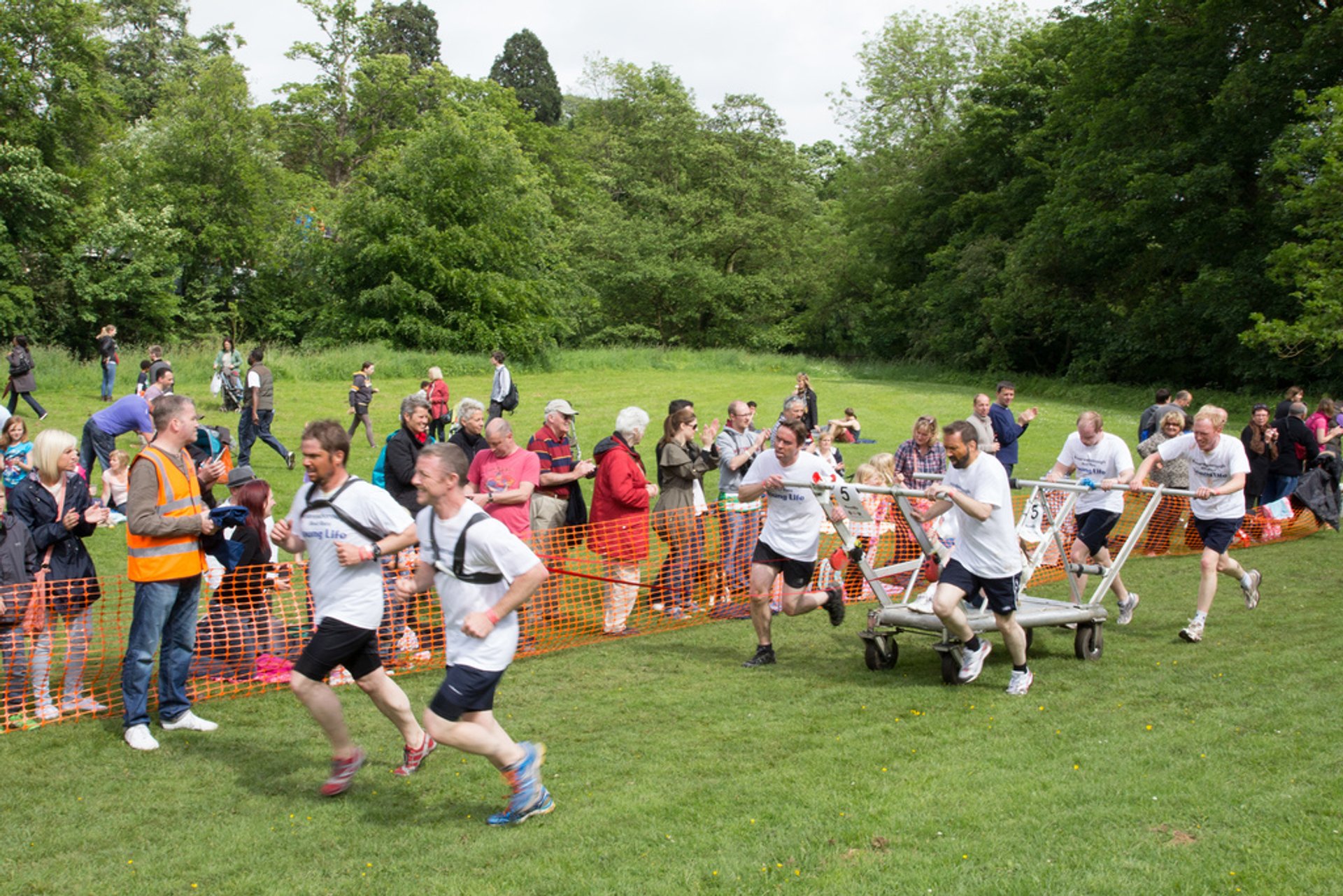 ©
Knaresborough Bed Race official website
The Great Knaresborough Bed Race is one of the most extraordinary and hilarious community events in the UK. This fun competition attracts lots of spectators. The event consists of a 3,8 km team race and a parade. For the first time in was held in 1966 and since then it has become one of the most awaited events.
A team consists of 6 runners and a passenger, who takes his position on the bed. Each team wants to stand out with unique bed's decorations and costumes. Before the race, a passenger takes part in a fancy dress parade, which is the first part of the competition. The team, that won the prize for best design, leads the parade through the streets of Knaresborough to Conyngham Hall. Each team can have 20 supporters, who marсh on parade with them. These can be troubadours, dance groups and others, who make the Bed Race even more spectacular.
When the decorations are stripped, the race begins. Teams do not start simultaneously but leave the start line with a 10 sec gap. The race takes the participants through parkland at Conyngham Hall, along Waterside, through the Nidd Gorge, and up the Castle and Market Place. Then the road goes down the High Street, Bond End and across High Bridge.
The participants pass through the McIntosh Park and swim over 27 m through the cold waters of the River Nidd. Every year there are around 90 teams, and thus 630 people take part in the race. Those, who participate today are the grandchildren of those, who started this fun event and this fact makes it so dear to local people.
Find hotels and airbnbs near The Great Knaresborough Bed Race (Map)