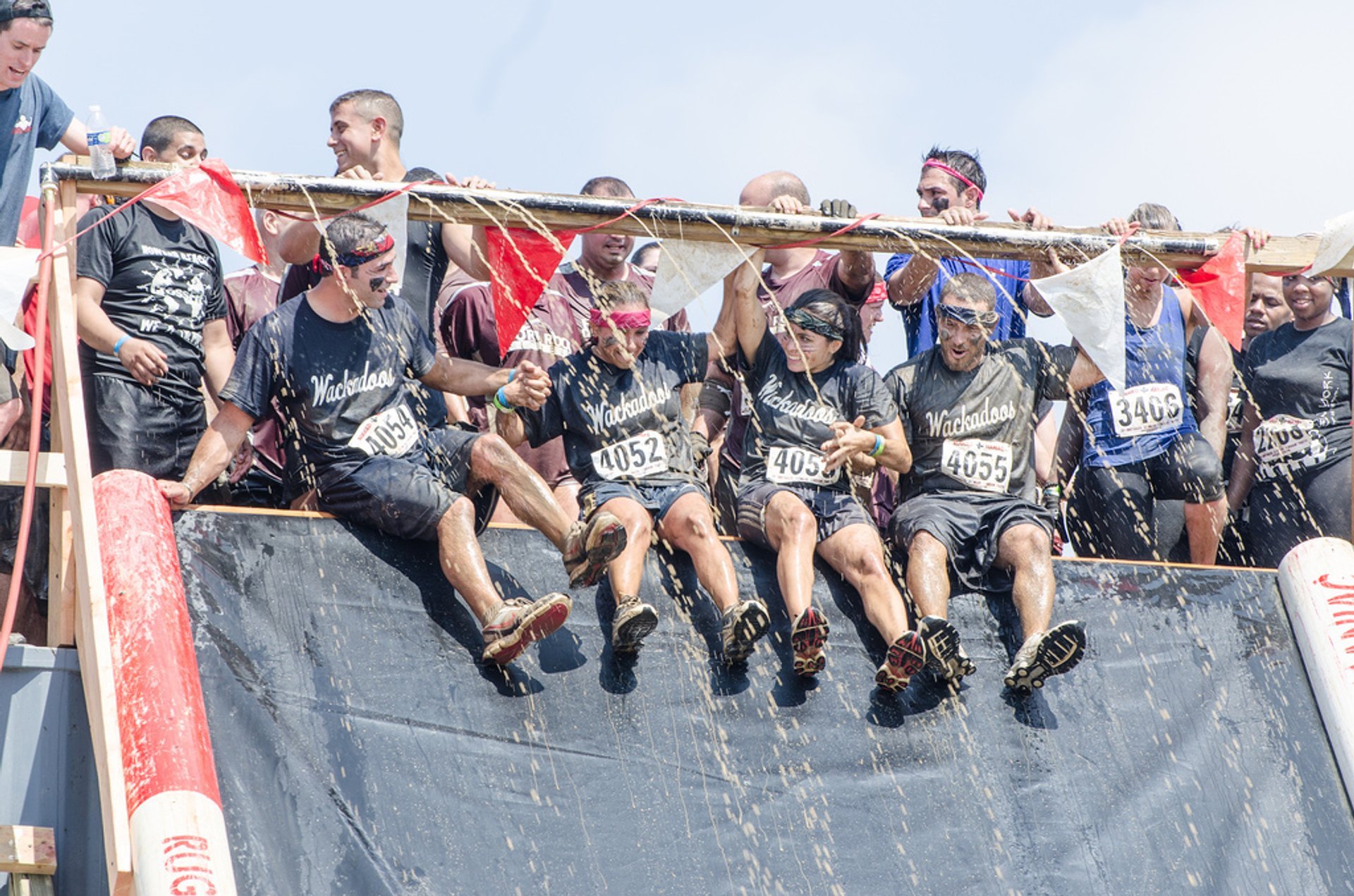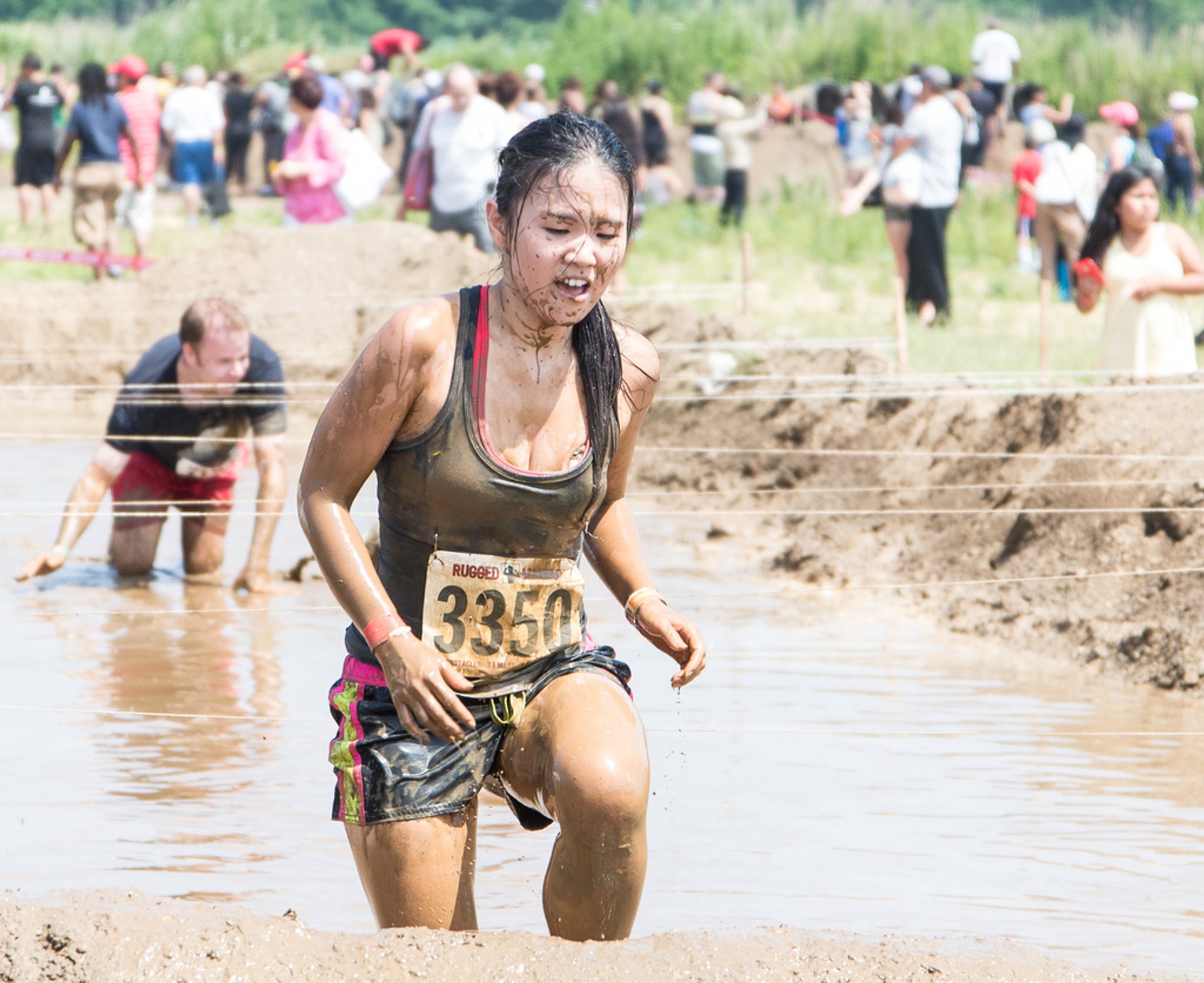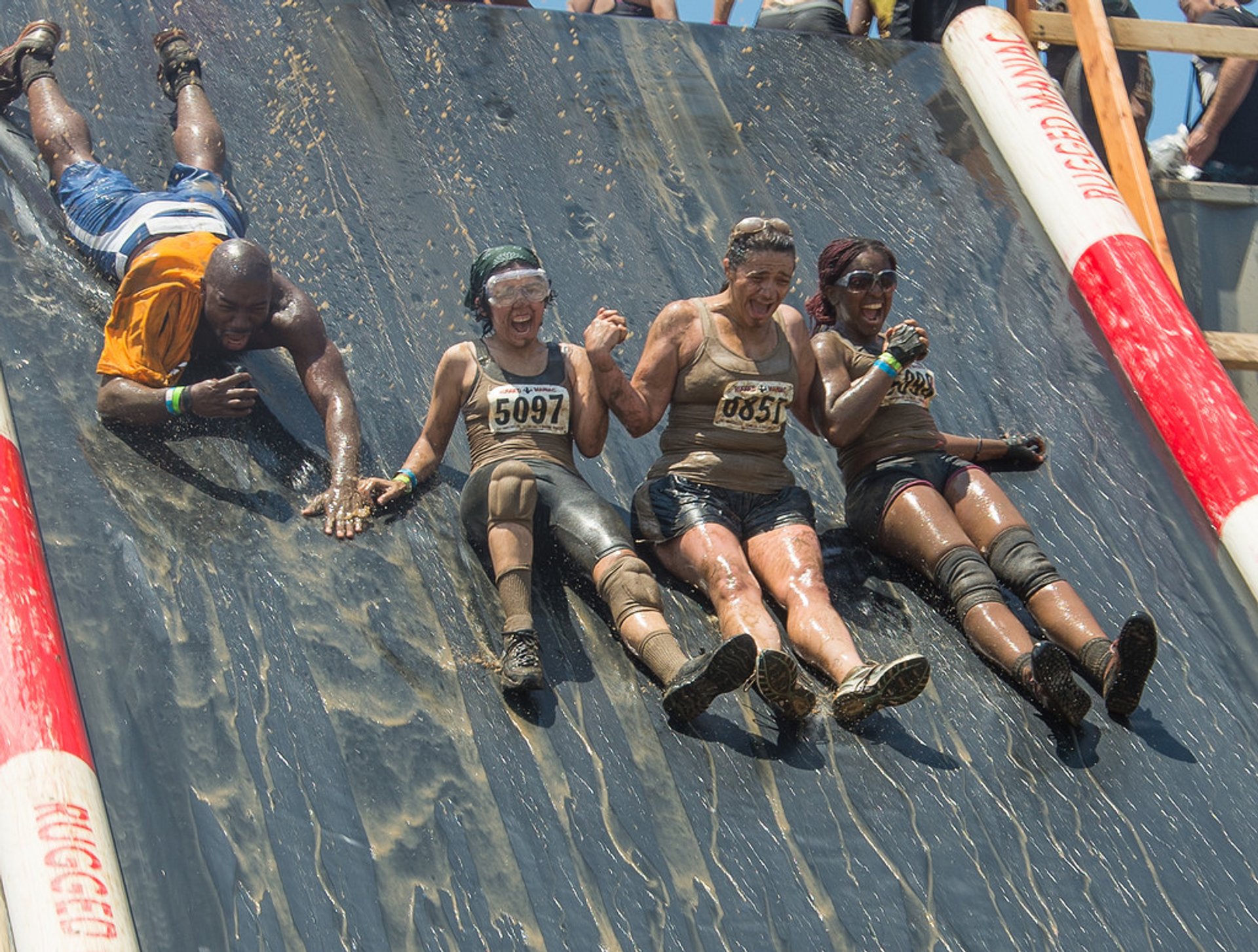 The New York City Rugged Maniac is a 5K (3-mi) Obstacle race that is usually held in Brooklyn, at the Aviator Sports & Events Center. The course includes over 20 obstacles with names like Pyromaniac, Mount Maniac, Claustrophobia, and The Tranches. Rugged Maniac will definitely wake up your inner child. It's like a playground for grown-ups with a fire jump, three-story water slide, trampolines, and more. All these obstacles were designed to thrill participants of various fitness and skill levels.
The race with about 5,000 participants is accompanied by a huge festival right in the middle of action featuring a DJ on the main stage. The party starts at 8:30 a.m. with entertainment on the main stage and booths giving away free stuff. There are many interactive games like mechanical bulls, pie-eating, dance-offs, as well as plenty of food and drinks to keep participants fueled all day long.
Many activities at the festival are free for runners. Non-runners have to pay a small fee. The racers are assigned a specific time for a start. Each time slot is limited to 200 Maniacs, and you can pick your time while registering, so you can arrange running together with all of your friends.
Find hotels and airbnbs near Rugged Maniac New York City (Map)