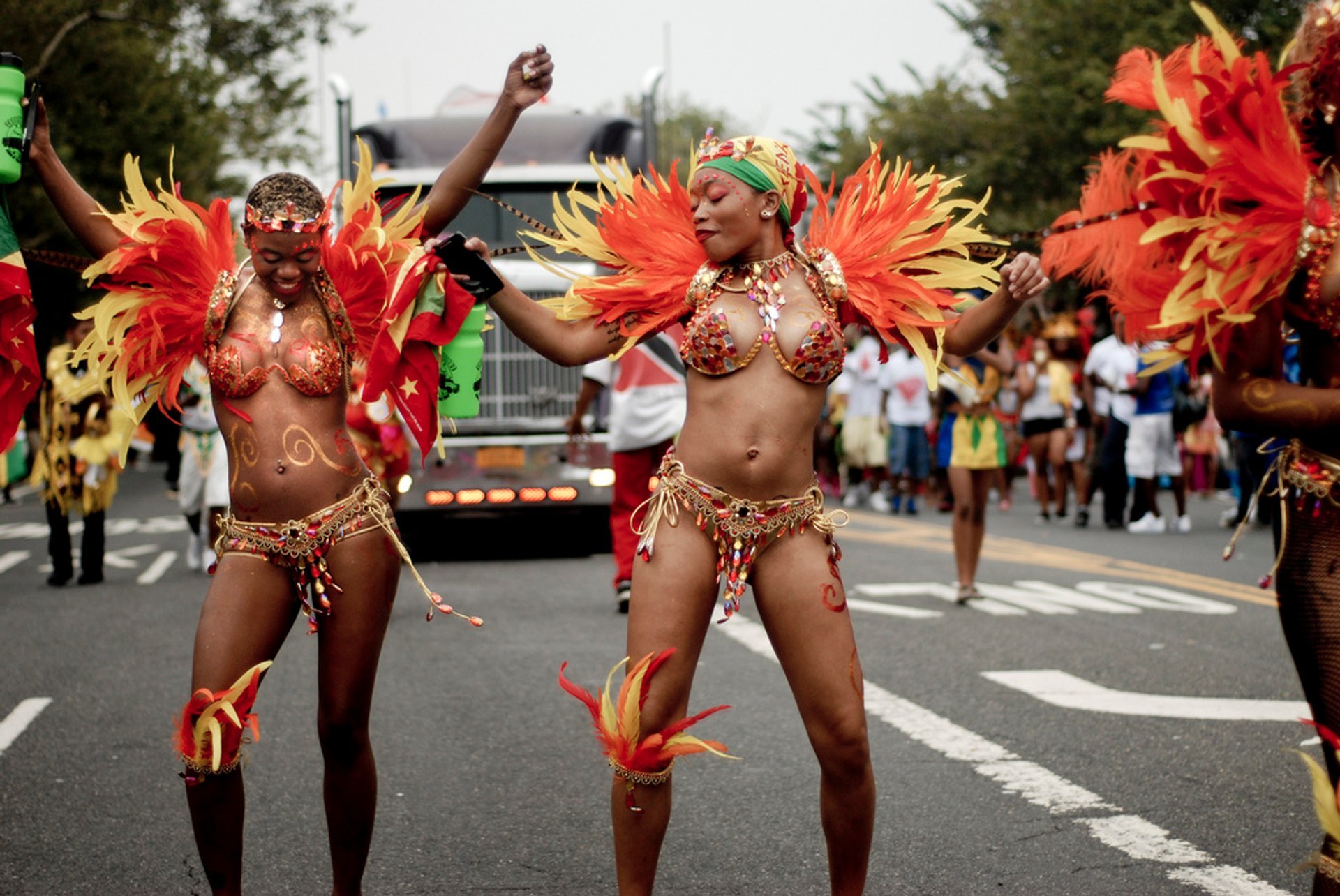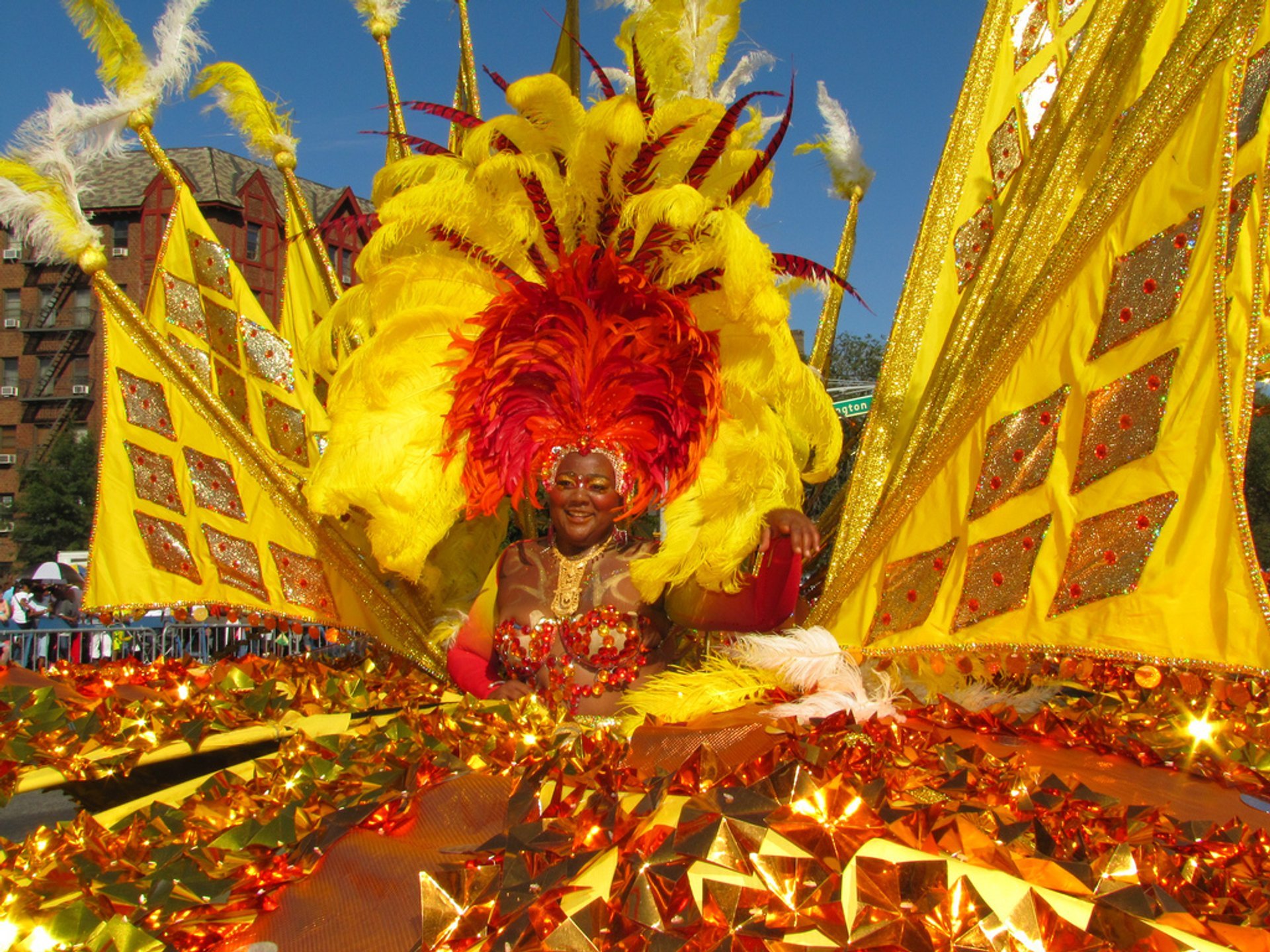 The most colorful event in New York City, Labour Day Parade or West Indian Day Carnival gathers around two million people in Crown Heights, Brooklyn, on the first Monday of September. People dress up as politicians, celebrities, or simply put on really vivid and bright costumes with feathers and crystals. The parade marches along the Eastern Parkway accompanied by the sounds of drums, whistles, reggae, and calypso music, and sometimes throw powdered paint at each other. Vendors sell some great ethnic treats and beverages along the way so that both marchers and watchers can fuel up and continue to party. In the end, the costumed revelers compete for a cash prize.
The Carnival is rooted in the 1930's initiatives by Ms. Jessie Wardell and some of her West Indian friends who started it all by staging costume parties in big, enclosed places due to the cold weather of February. Late winter is a traditional time for the pre-Lenten festivities held in most Christian countries around the world. Organizers wanted to change the indoor locations to the open air spaces to keep the true carnival spirit with parading in bright costumes to the sounds of music. Thus, already in the 1940s, Ms. Wardell secured Carnival's first street permit for the parade across the streets of Harlem. From then on, the presidents of the WIADCA (West Indian American Day Carnival Association) have changed, but the outdoor parade traditions remained.
For the tickets and latest updates, please check with the official website (see External Resources below).
Find hotels and airbnbs near West Indian Labor Day Parade (Map)