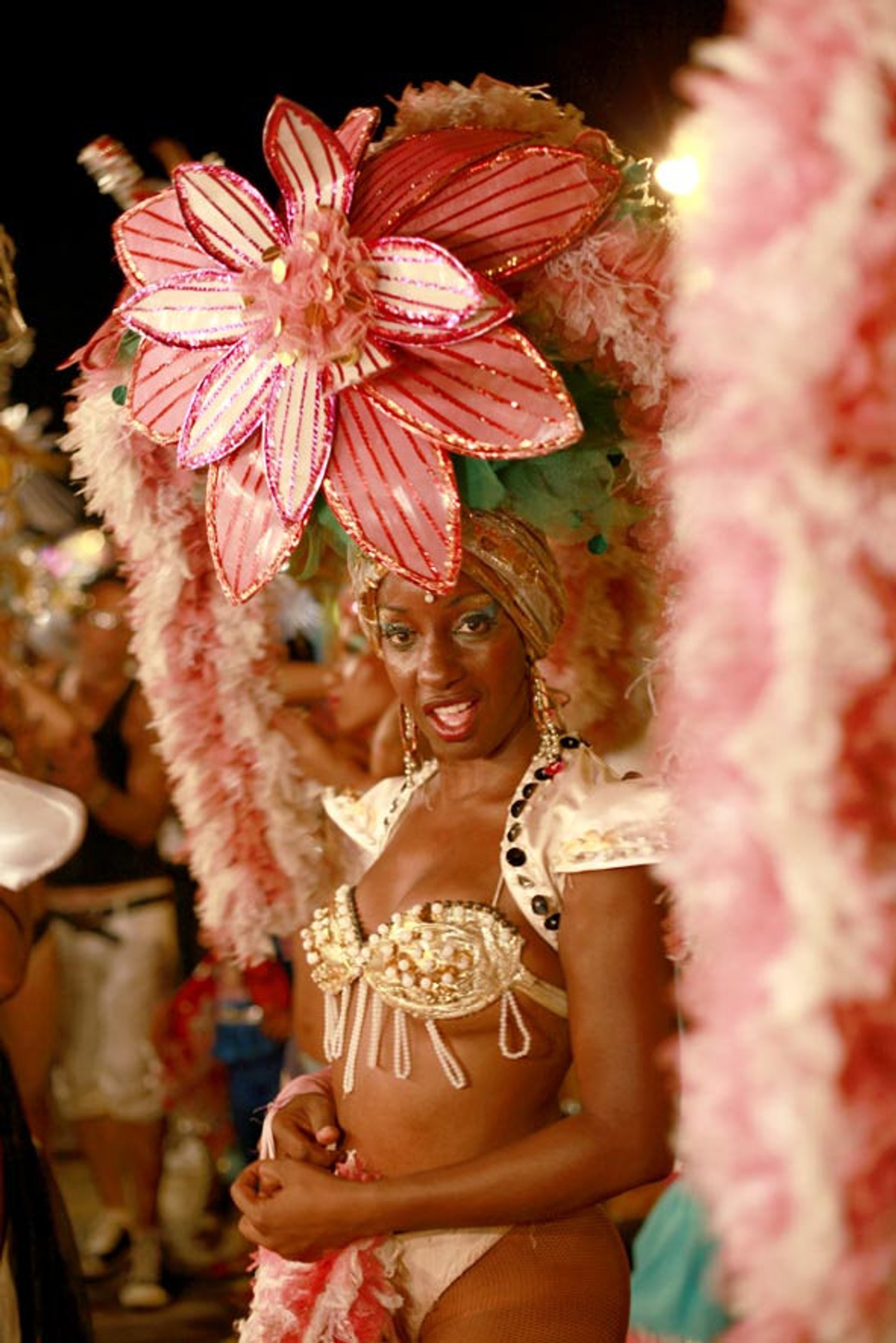 Santiago Mamarrachos is regarded as the largest traditional festival in the exotic city of Santiago, the second biggest after Havana. With its striking costumes, an explosion of color, rousing dance, local music—congas—sounding from all the corners of the city and the overall cheerful atmosphere, it is often called the Cuban national holiday. For Cubans, this is the perfect time to get together and remember their history and community.
Out of the gate, more conservative elements of society have criticized the carnival in Santiago. They complained about the abuse of alcohol, the noise, and general disorder. However, to dampen the desires for revolt and uprising against the authorities, the government decided to let these kinds of celebrations take place. So, even if just for a few days, people can get a form of distraction, entertainment, and a sense of freedom.
Historically, Santiago is home to several cultures—Chinese, Indigenous, French Haitian, and Spanish. The emergence of them has developed a very special atmosphere. In particular, it can be seen in local dances that became known worldwide: Conga, Rumba, and Salsa. Other attractions of the festival include street performances—comparsas.
Free of commercialization, the Santiago Carnival is truly an opportunity to celebrate this nation's unique culture in a riot of color, drumming and rhythms. The festival is one of the best-loved celebrations across the island that is internationally renowned to be great fun!
Celebrations are usually held around July 26 with the Cuban national holiday.
Find hotels and airbnbs near Carnival of Santiago de Cuba (Map)