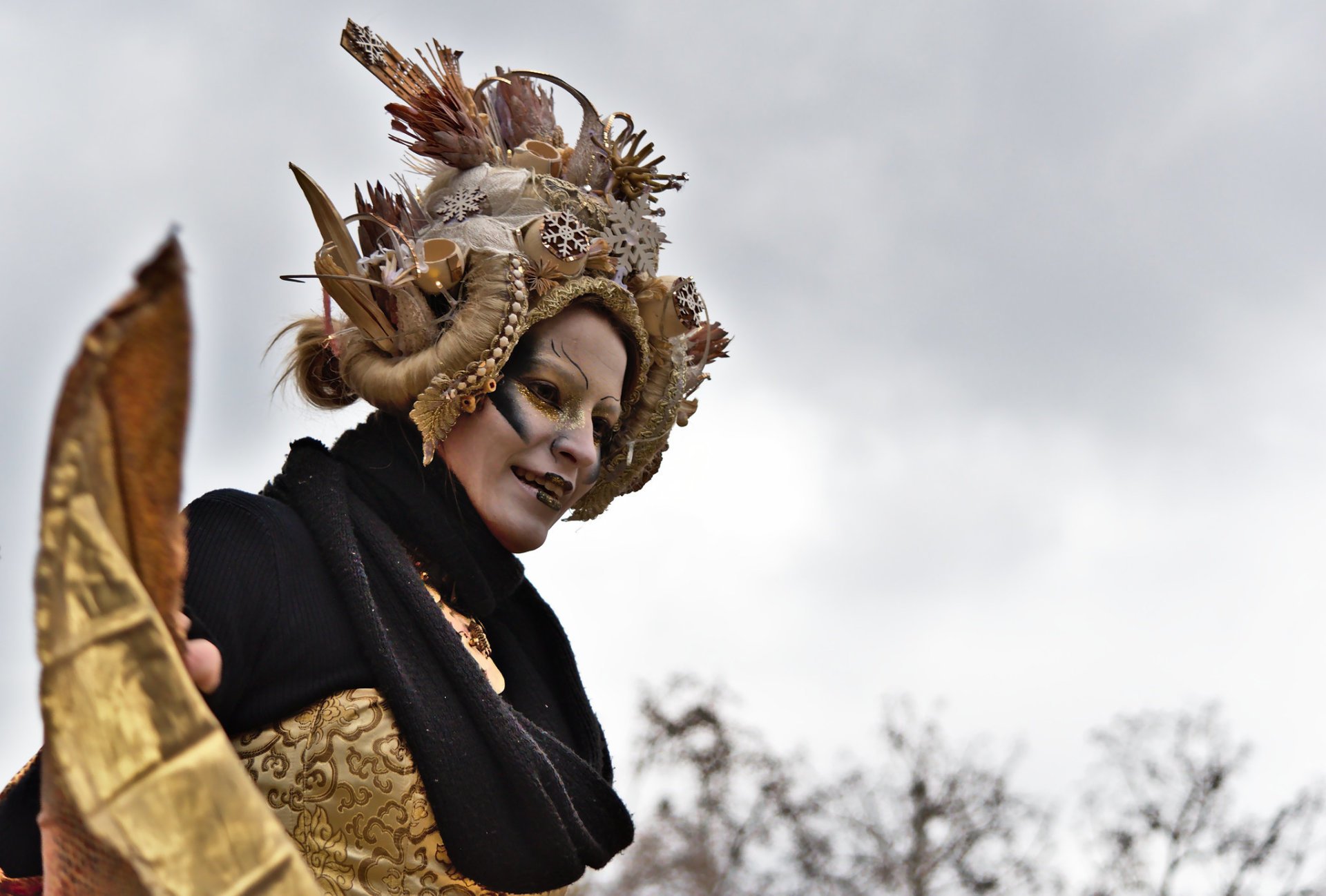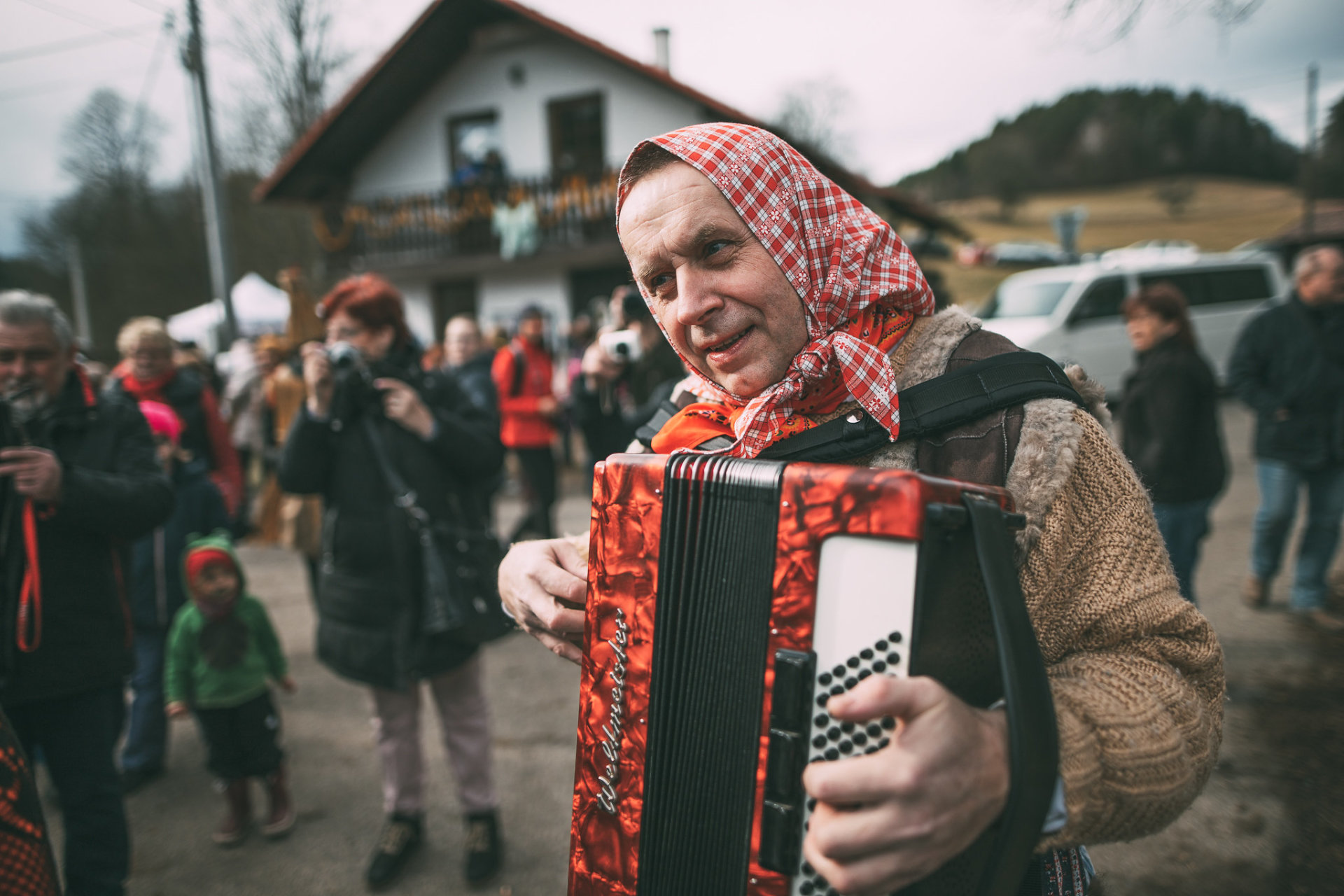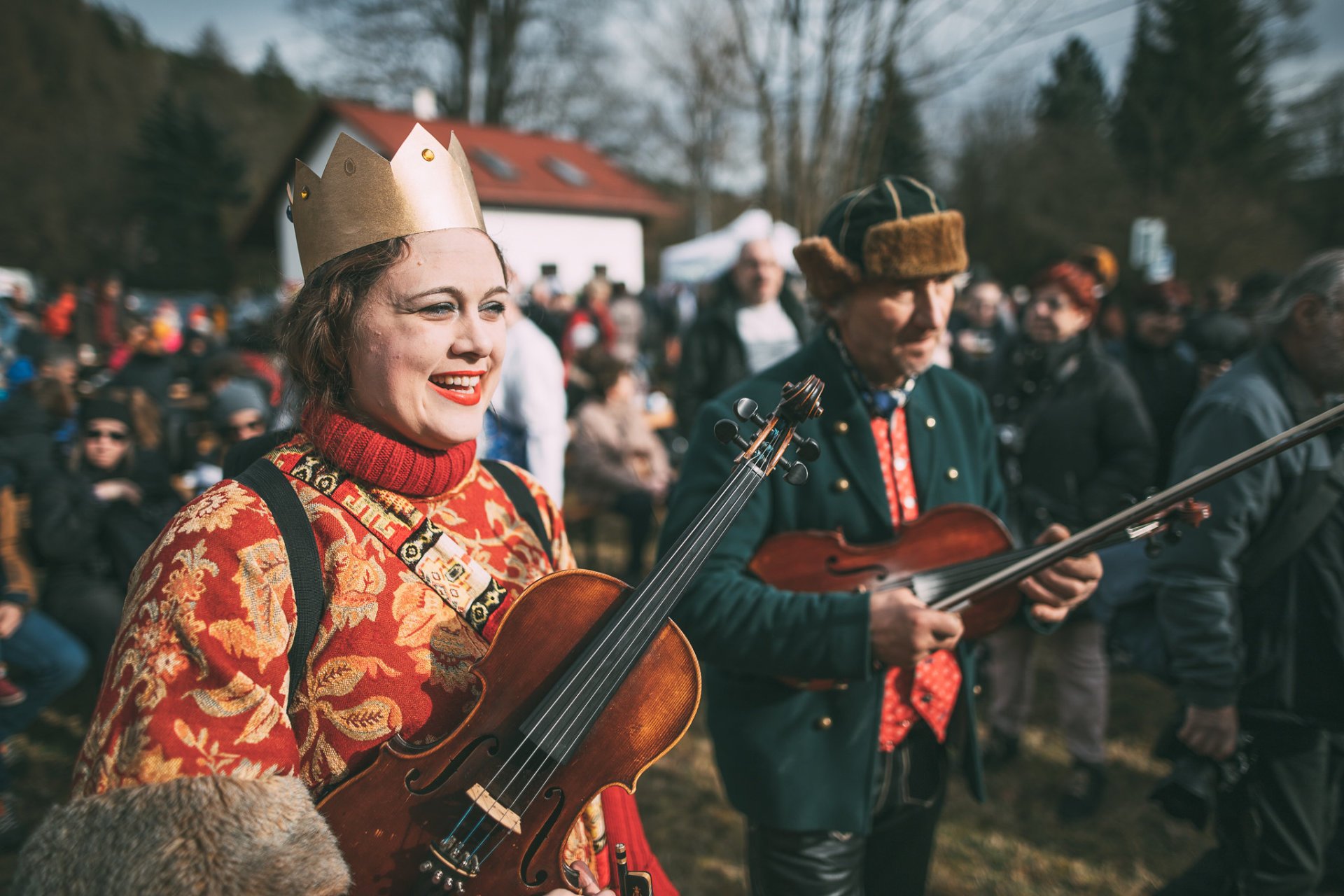 Masopust (the Czech version of Mardis Gras) is Prague's carnival, celebrated every year, marking the end of winter. Also known as the Bohemian Carnevale, Masopust takes place throughout Prague. However, the Žižkov neighborhood celebrates the event the most loudly. There, you can enjoy different festivities and a firework display in Park U Viktorky Žižkov. Also, there is the local parade with puppets, colorful floats, and fanciful costumes, as well as a firework display in Park U Viktorky Žižkov.
Even though the Masopust dates change every year, the carnival always happens any time between February 1 and March 7. The biggest parties, like the ones at Jiřího z Poděbrad, are held over the weekend prior to Ash Wednesday. Also, you want to catch the sight of one of the most popular costume parades, head to the parade route on Shrove Tuesday. You can participate in this parade without any preparation—it's possible to rent masks of Czech folklore characters right at the Central Bohemian Museum. However, having a costume is not obligatory, making it easy for everyone to visit the event.
Masopust means "meat fast" and is a great chance to eat and drink a lot before Lent. Donuts and fried pork are the most popular delicacies during the festival. So yeah, grab your things and explore all the adventures Masopust can offer you. If you worry about where to stay during the days of the festival, look at the map suggesting the best accommodation nearby. Also, check the External Resources to get more information and the latest event details.
Find hotels and airbnbs near Masopust (Map)