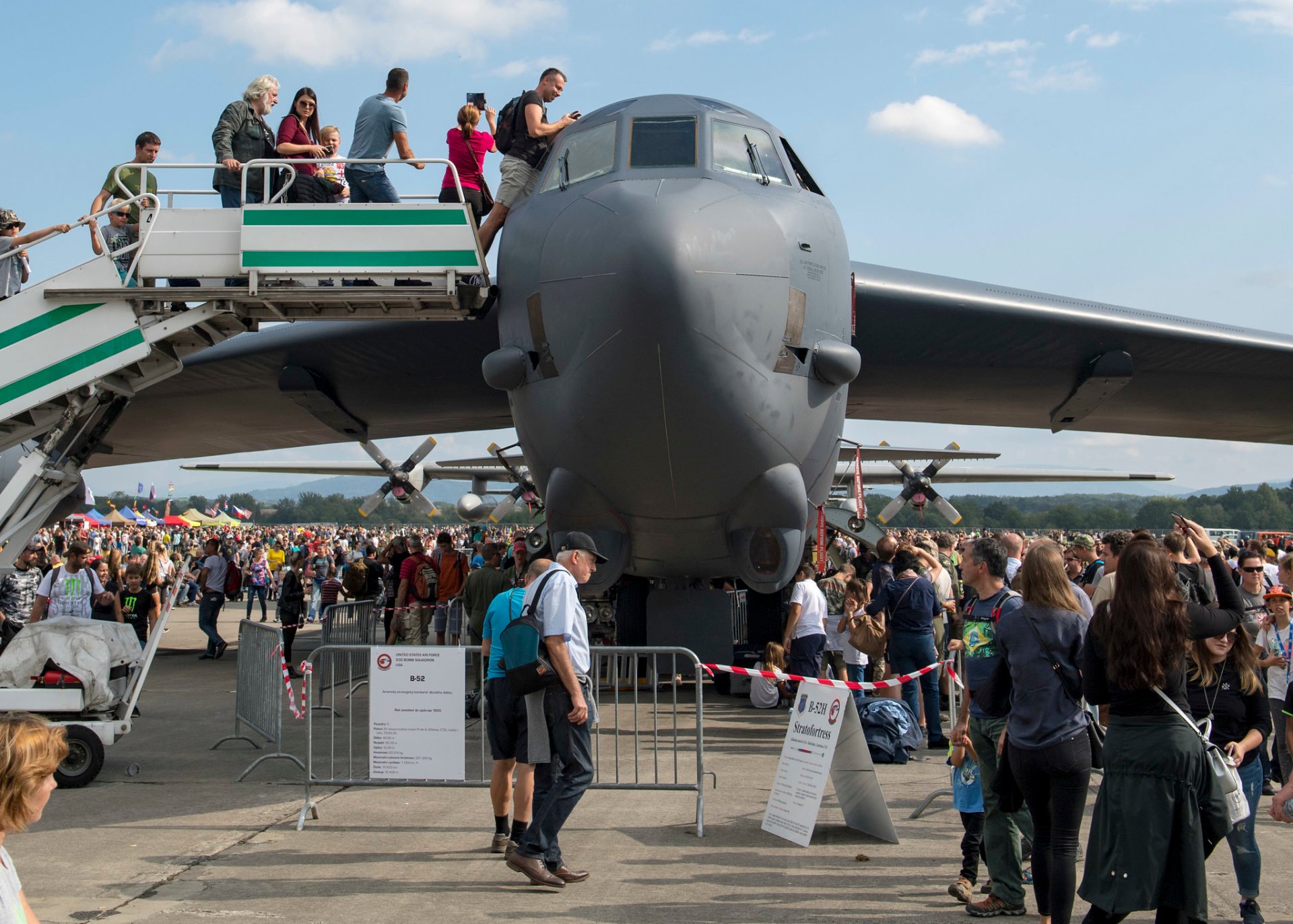 U.S. Navy photo by Mass Communication Specialist 2nd Class Robert J. Baldock | U.S. Army Europe
NATO Days in Ostrava and Czech Air Force Days are held annually in Ostrava in September. The celebration comprises various associated events, culminating with the weekend show at Ostrava Leos Janacek Airport. The program, scheduled for Saturday and Sunday, showcases the most outstanding military aircraft and highlights the security provision of the Czech Republic and its allies.
Czech Air Force Days, run upon the decision of the Ministry of Defence, takes place simultaneously with and as a part of NATO Days in Ostrava. The program offers the most advanced air displays, military technologies, police and rescue equipment, and special forces training sessions. Other side events include the summits of the air force chiefs, top-level bilateral meetings, presentations, workshops, conferences, and seminars.
Since the first NATO Day in Ostrava, the airshow has grown tremendously from 10,000 visitors in 2001 to 110,000+ attendees in 2022. Over the years, the event has evolved into Central Europe's largest air, army, and security show, drawing more and more international participants. And despite the constantly rising expenses, this prestigious festival reserves free admission to the public.
If you want to know more about other details on this year's show or the history of NATO Days in Ostrava, you should check out the event's official website, offering a nice reading on the topic. Find the link in the External Resources below. Also, check out nearby accommodations, suggested on the map.
Find hotels and airbnbs near NATO Days in Ostrava & Czech Air Force Days (Map)