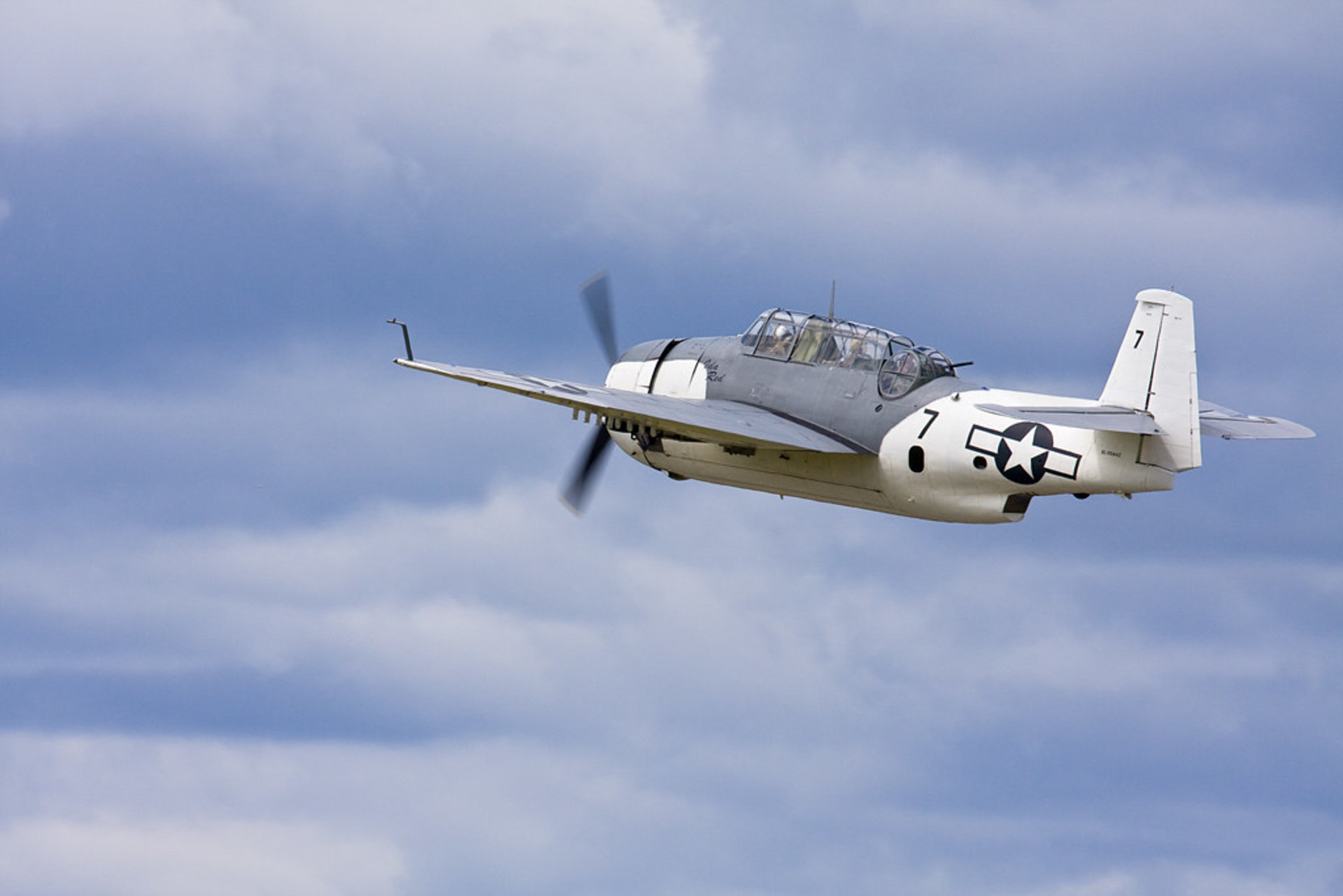 The Thunder Over Michigan is an incredible two-day drive-up air show at ​​Willow Run Airport. What's more, it has been regarded as the best "warbird" show in America. So, grab your things, get in the car, and be ready to enjoy the show in a drive-in style.
In fact, this two-day show features four performances: the morning and the afternoon ones. A drive-up car pass for the morning show costs $225. The same price is for the afternoon show. But if you purchase the Thunder Over Michigan ticket for both shows, it will cost you $395. You can bring your friends or family since the price includes all the passengers. By the way, each show requires its own drive-up car pass.
Also, there is a Thunder Deck ticket, which includes raised platform view of the show with seating and standing tables, catered breakfast (from 8 am to 10 am), and complimentary beverages. Its price is $135 per adult.
The morning shows start at 9 am and the afternoon ones kick off at 2:30 pm. You can walk around and enjoy the static displays, KidZone, Huey helicopter rides, and a chance to meet with Warbird pilots. The Thunder Over Michigan also offers plenty of on-site food in case you forget to bring your own snacks. We suggest you check the official website in the External Resources section below for more detailed information and schedule.
Find hotels and airbnbs near Thunder Over Michigan (Map)