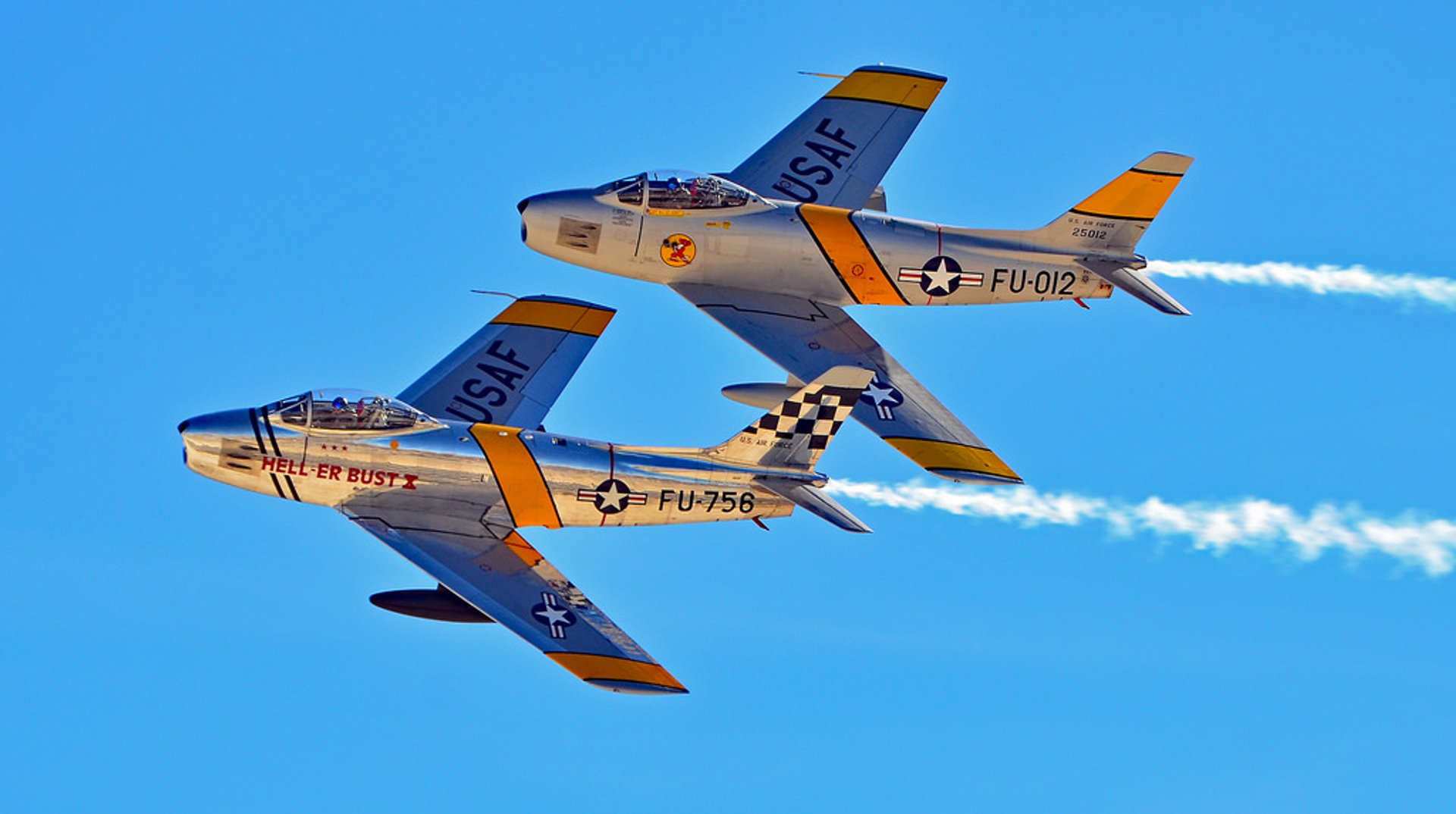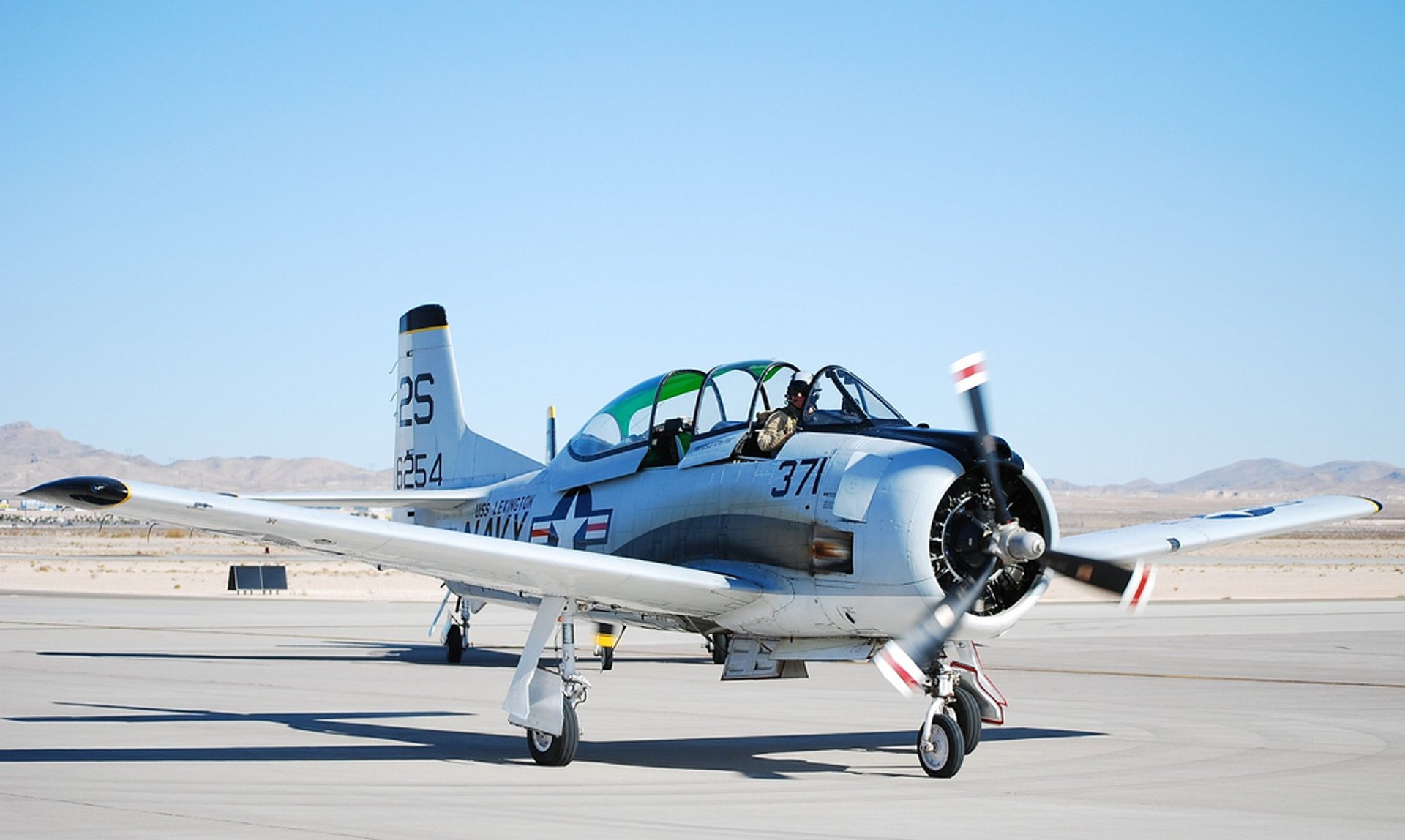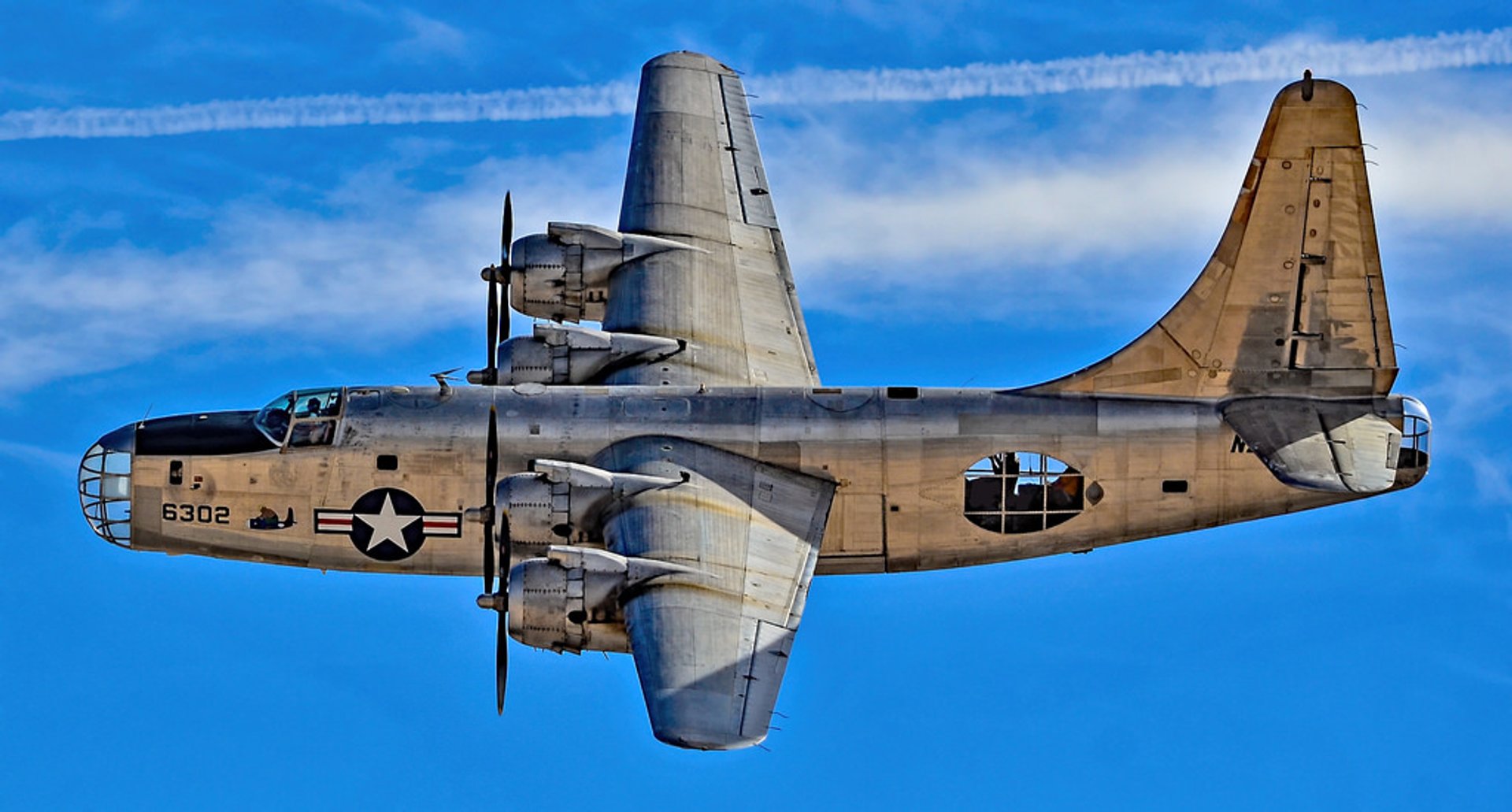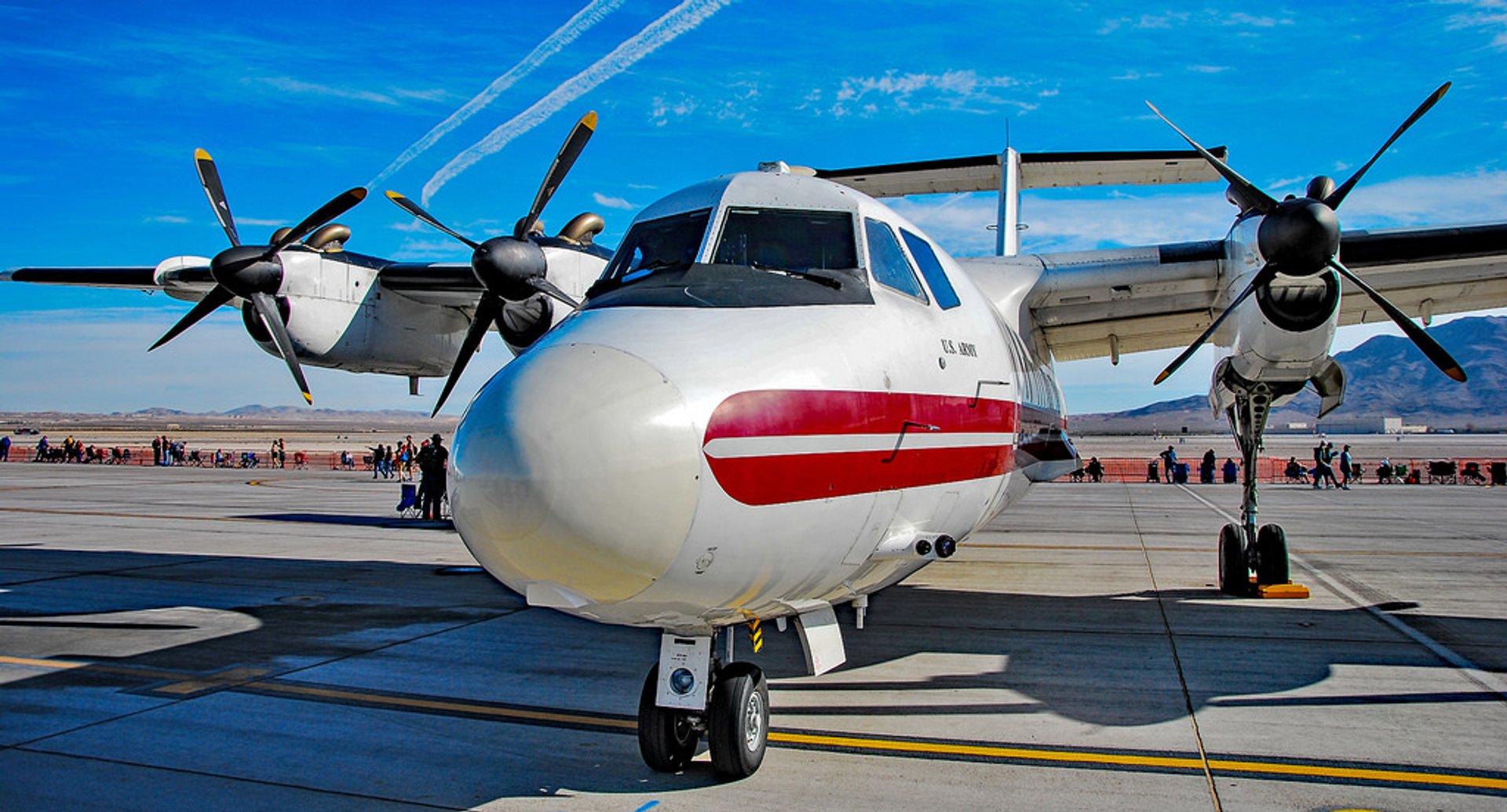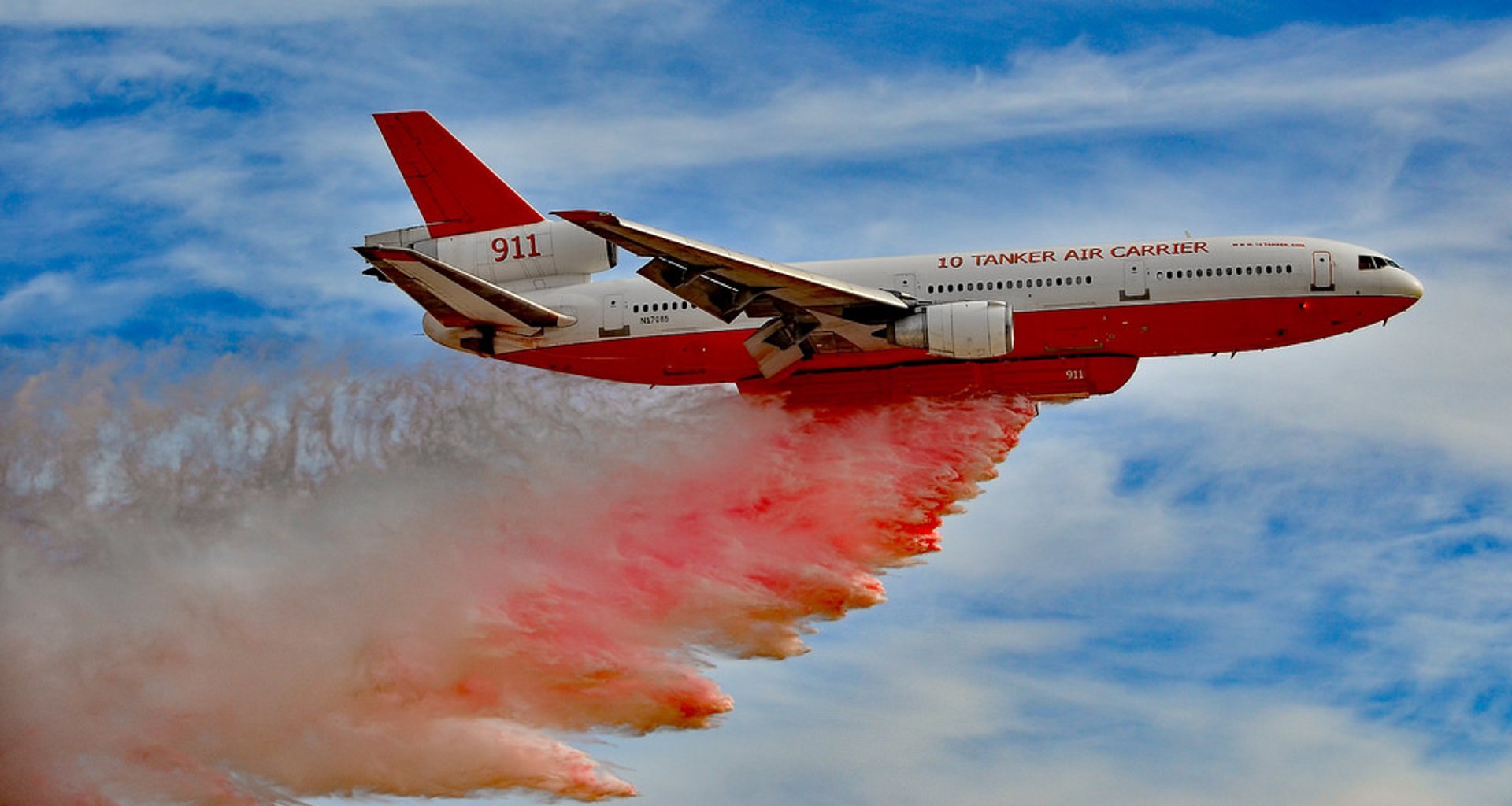 The air show at the Nellis AFB is one of the largest in the US. Since the air base is the main training base for the Air Force, almost all types of aircraft in service are based on it, and all of them can be seen at this air show.
Every year a static exposition is organized, on which military and civilian aircraft are displayed. Visitors can see the newest fighters, bombers, and phantoms that are in service in the USA.
The program of "Aviation Nation" also includes demonstration flights, group performances, and aerobatics. The air show features both traditional and modern aircraft—from the World War II period to the latest achievements of aircraft designers.
A permanent participant of "Aviation Nation" is a squadron of fighters the "Thunderbirds," which are based at Nellis airbase. Its 70th anniversary "Aviation Nation 2017" was one of the most spectacular celebrations.
Find hotels and airbnbs near Nellis Aviation Nation Air Show (Map)