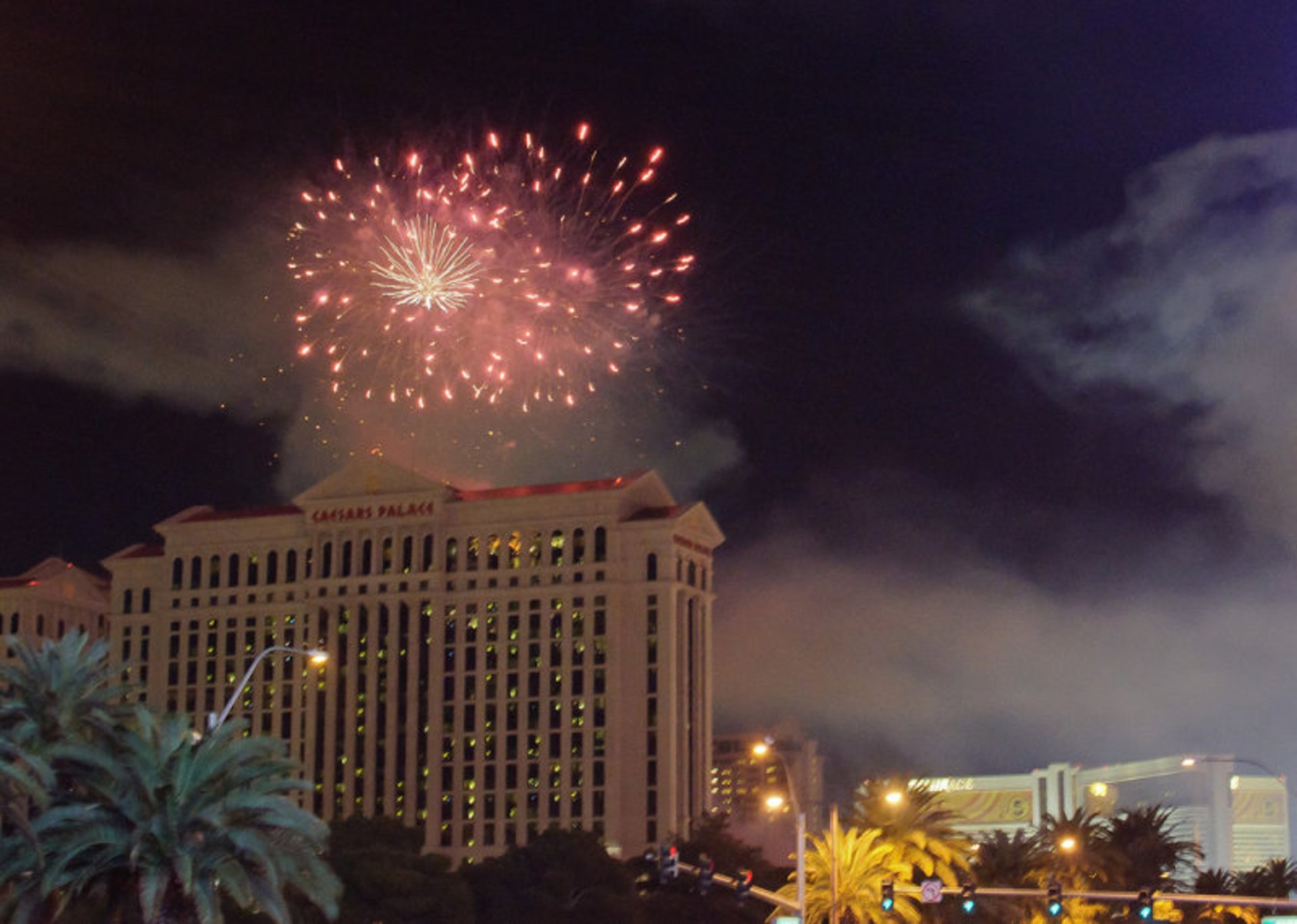 See accommodations nearby
During the Christmas season, "Sin City" seems to be a little quiet, but it's only a short break before the greatest party of the year. Las Vegas New Year celebrations are sometimes called simply, "America's Party," and it seems that the whole country is really invited.
Crowds of people in masks and costumes fill the streets and boulevards, including the famous Strip, moving from casino to casino enticed with music, dancing, and the ringing of slot machines.
Fremont Street is the second most popular street in Vegas after the Strip. On New Year's Eve, there is a live concert, a light show, as well as a countdown on the world's largest screen. At lots of venues, New Year's parties feature real stars.
The culmination of the holiday is, of course, a giant fireworks display. It lasts almost ten minutes, for which about 80,000 rockets fly into the air. They launch a salute in Las Vegas from seven locations and the roofs of the most famous city venues: Aria, Caesars Palace, MGM Grand, Planet Hollywood, the Stratosphere, TI, and the Venetian.
Find hotels and airbnbs near America's Party: Las Vegas New Year (Map)