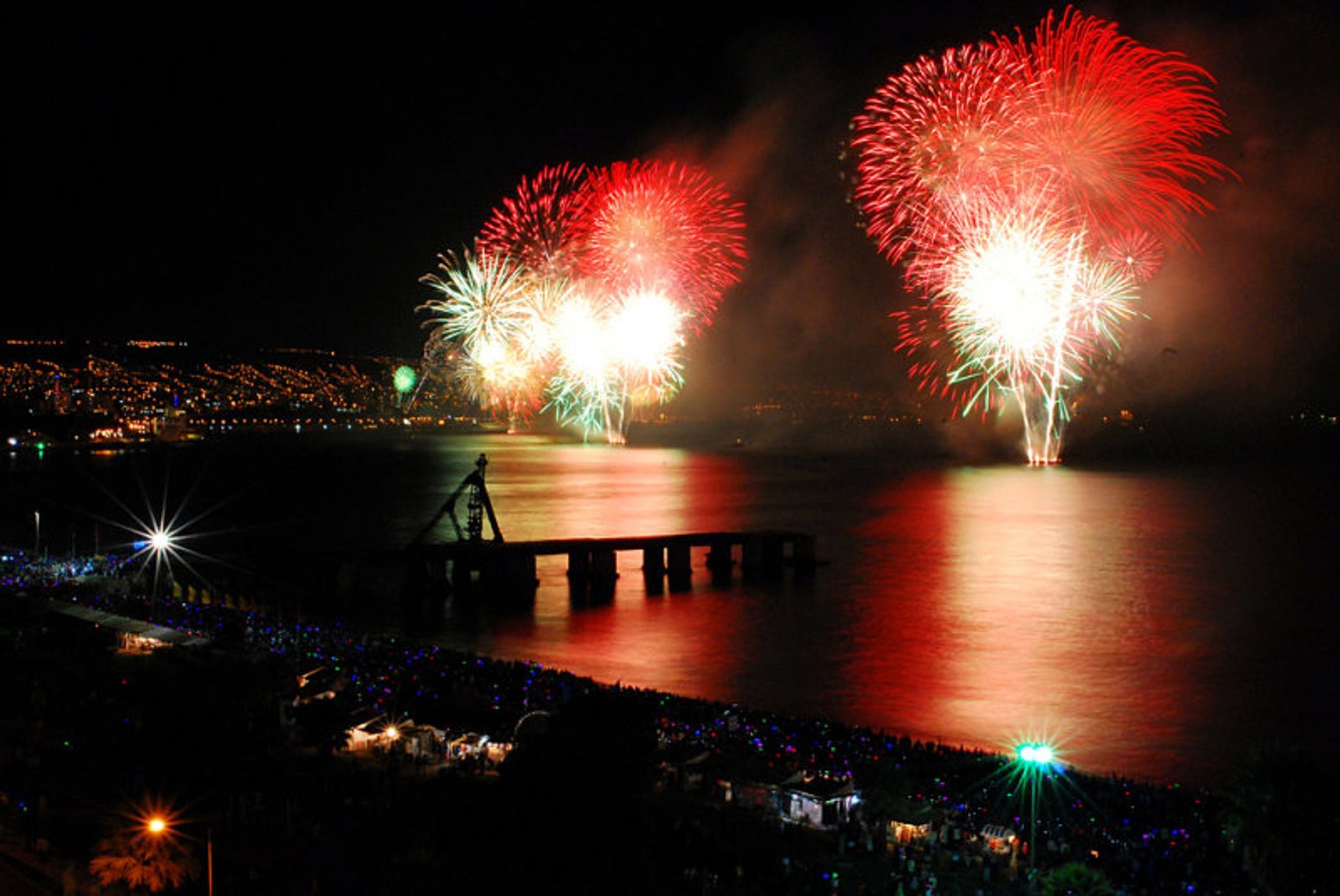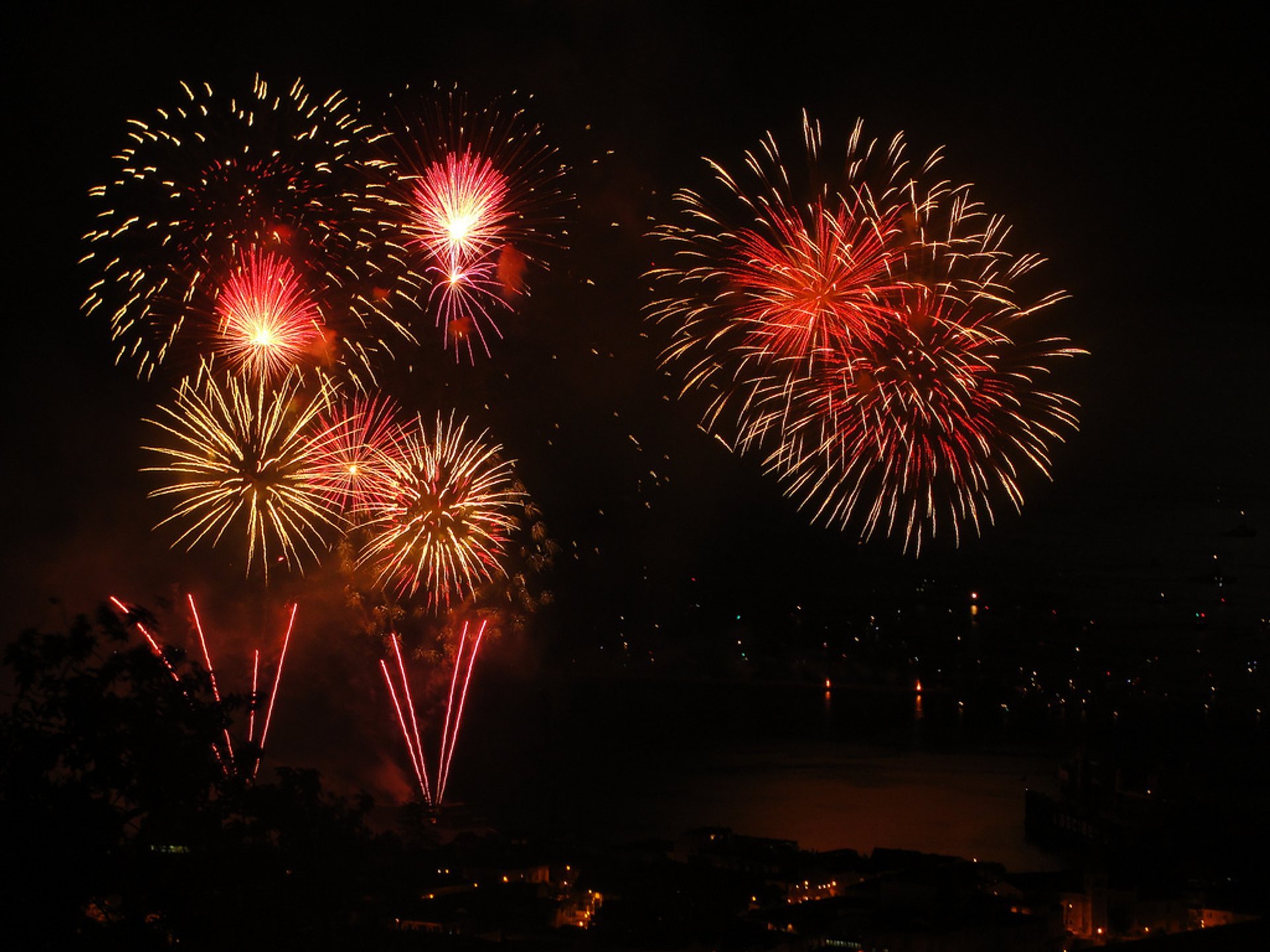 New Year's Fireworks in Valparaíso
See accommodations nearby
Fireworks are common during New Years' celebrations worldwide, but the ones in Valparaíso are famous not only across Chile but in all of South America and beyond. Back in 2007, its incredible display of 16,000 shots was enlisted into the Guinness Book of World Records. Over a million people from all over the world come annually to Valparaíso for New Year's Eve to witness the spectacle.
When & where
The pyrotechnic spectacle starts at midnight and continues for about 20 minutes. The fireworks are fired from 16 different locations across the city, which means you'll be able to spot the show from most spots with a line of sight view. Some of the best places to observe the fireworks include Plaza Sotomayor and Paseo Muelle Barón. Or you can simply follow the crowds to get to the right place. Note that the best viewing spots are usually already occupied by early morning.
Tips before you go
The city of Valparaíso is only some 72 miles (116 km) from the capital of Santiago. However, due to a large tourist flow, trip arrangements should be organized beforehand, including reservations for bus tickets or accommodations. Many of the top hotels host special events for New Year's Eve and offer accommodation packages during the season.
Despite the festive mood, one important thing to keep in mind is pickpockets, as they are likely to become more active during this time of year when the city bustles with tourists.
Find hotels and airbnbs near New Year Fireworks in Valparaíso (Map)