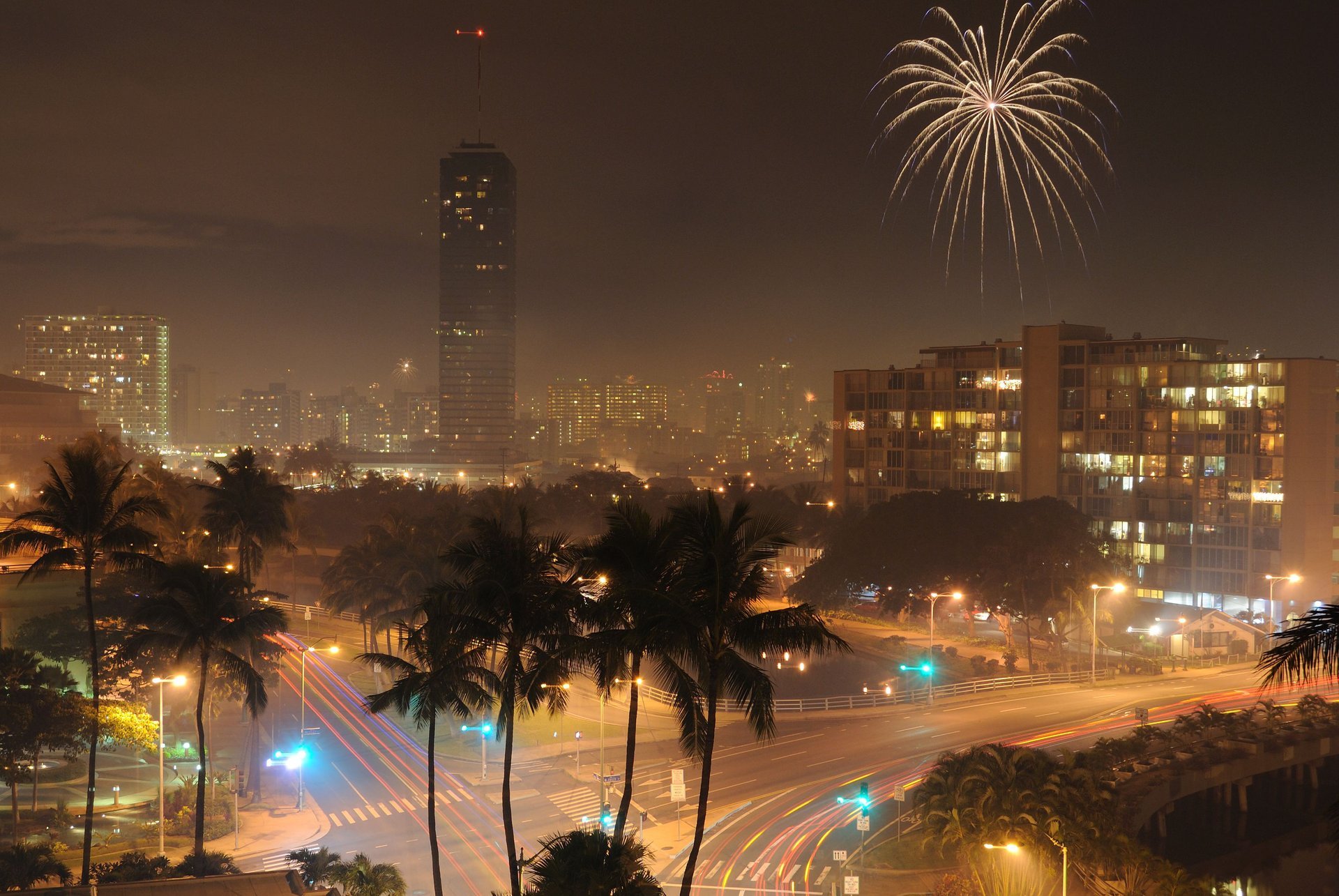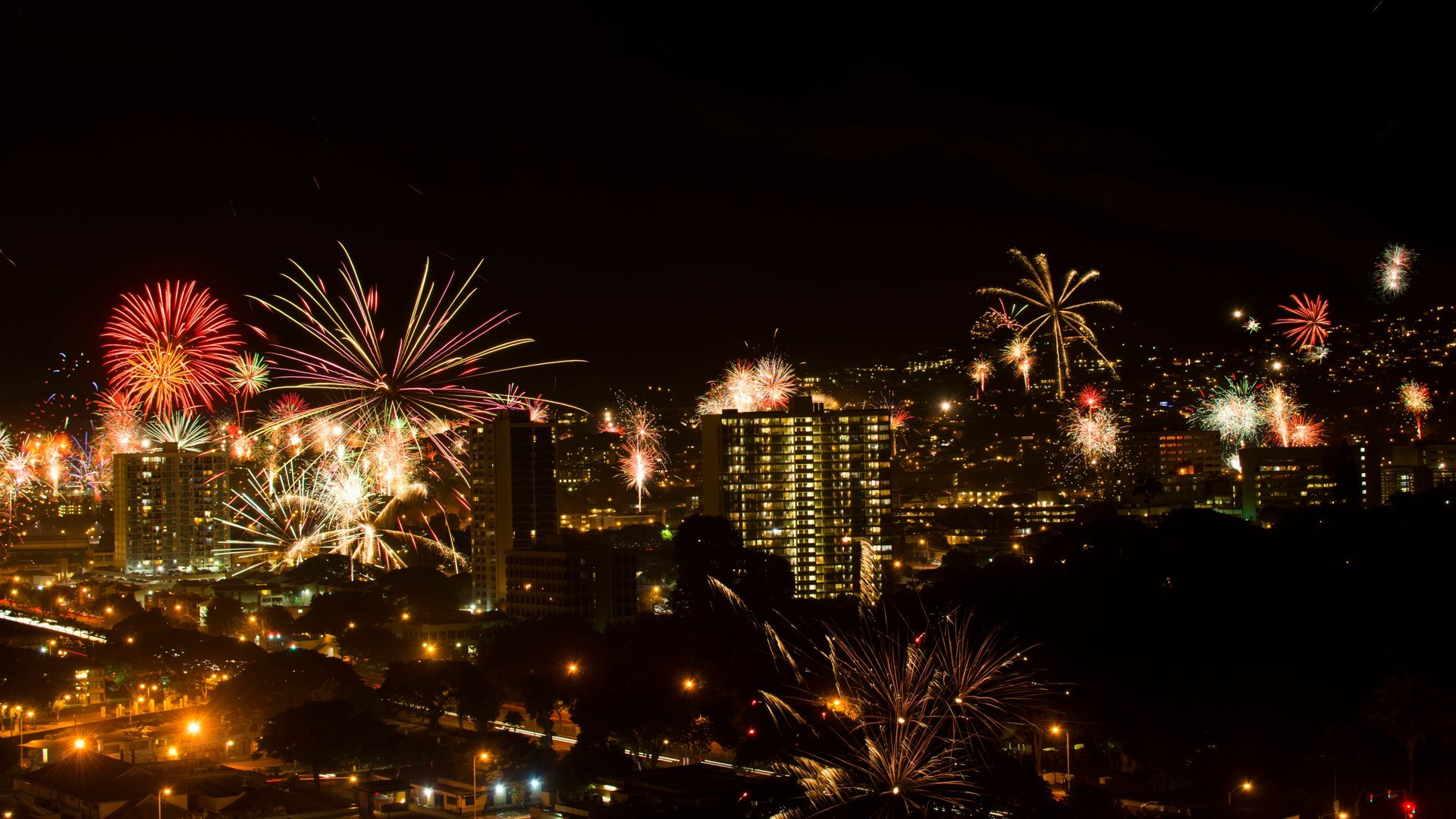 New Year's Eve in Honolulu
See accommodations nearby
Hawaii is so far away! It's the last big populated area to welcome the New Year in the world. This uniqueness, plus sunshine and tropical weather, makes it an incredible place to flip-flop into a new year.
Honululu Hale
The most famous holiday lights display dazzles visitors near the Honolulu Hale (City Hall) and along River Street. Good news: there is no chance to catch a cold while checking it. And with Hawaiian Santa in shorts and decorated palm trees, Hawaii has its own holiday charm.
NYE parties and cruises
Honolulu is also known for its famous beach parties, which gather thousands of people. TBD Hawaii hosts one of the most popular NYE events, featuring countdowns from Times Square in New York City, Los Angeles, and other places worldwide. Delicious food and beverages will make this night feel special.
Another option is a NYE dinner cruise with various entertainment on board. For example, the Star of Honolulu Dinner Cruise offers hula dancing, live jazz, and a holiday show. The night culminates with the amazing fireworks display in the middle of the ocean.
Waikiki Beach fireworks
Waikiki Beach hosts the most amazing fireworks display on Oahu, gathering about 100,000 spectators. The 10-minute show features palm trees, colorful leaves, flowers, and various Hawaiian symbols.
Waikiki Beach, Kaimana Beach, Kakaako Waterfront Park, and Ala Moana Regional Park are some of the most popular spots where you can observe the fireworks, leaving a beautiful reflection on the water. Adventure lovers can climb Mount Tantalus, which offers excellent views over the city, ocean, and fireworks. The first fireworks display kick off after dusk, next to the Aloha Tower Marketplace. The main fireworks show starts at 11:55 pm at Waikiki Beach.
Find hotels and airbnbs near New Year's Eve in Honolulu (Map)