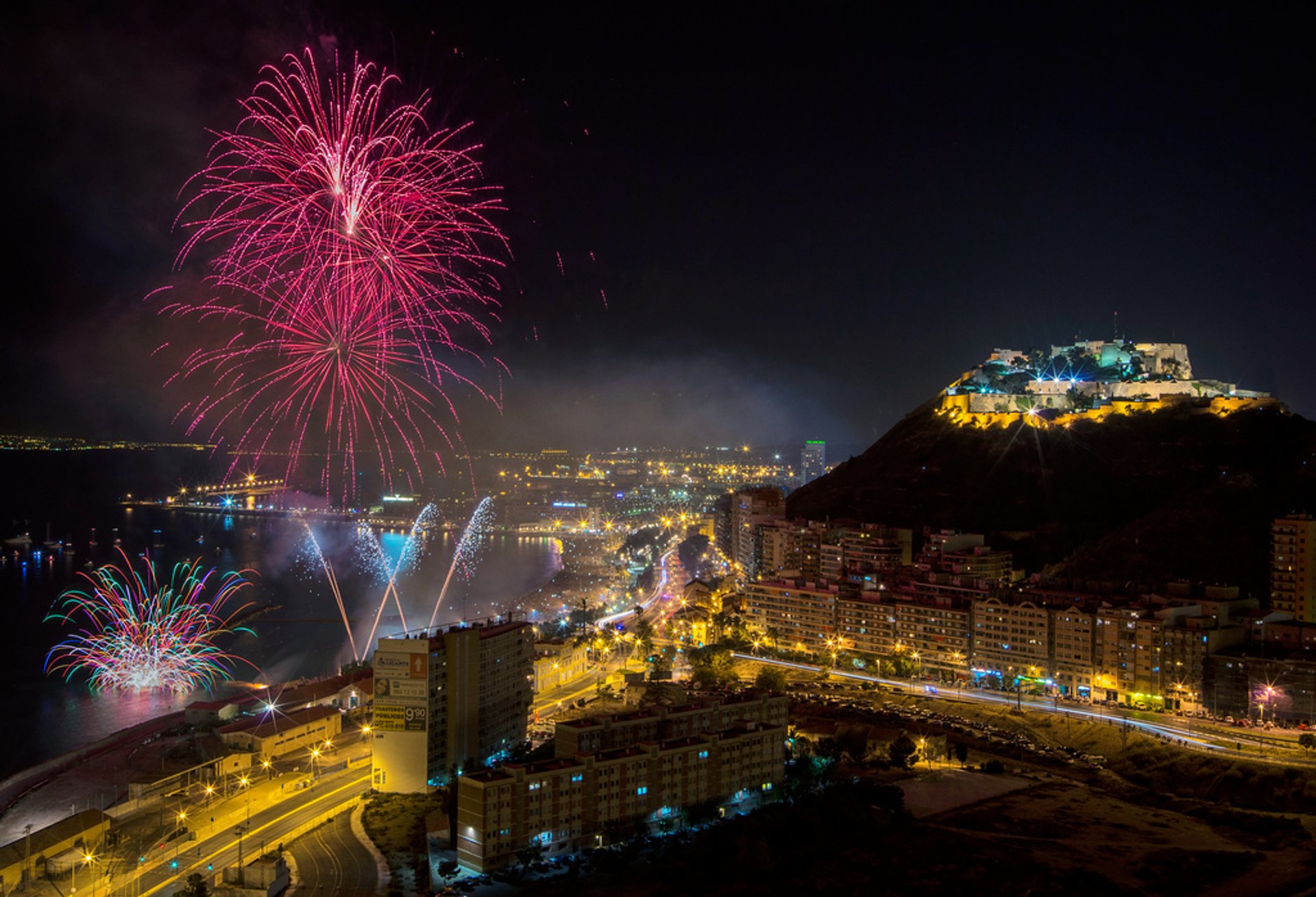 This festivity is traditionally marked on October 9th every year, but there are some activities that precede this main event. It all begins with an amazing firework at midnight of October 8th.
The next day, when the main part begins, is called San Dionisio day. This is a Valencian equivalent of the Valentine's Day. There is a custom for men to give their girlfriends and wives a silk scarf with sweet marzipan in it. After this sweet custom, the opening of the festivity starts with a traditional Descent of the Royal Flag from the History Museum and the procession follows. People are walking down the street to the Metropolitan Church Cathedral Basilica of Santa Maria. During their walk, the procession stops at the monument of King James the First and leaves a floral tribute in front of the statue. From there, everyone continues their walk to the Town Hall where the procession ends.
The second part of this festivity is filled with dancing, music, and people dressed like during a carnival. The main celebration is accompanied by numerous amusing events organized by the locals.
Find hotels and airbnbs near Region of Valencia Day (Map)