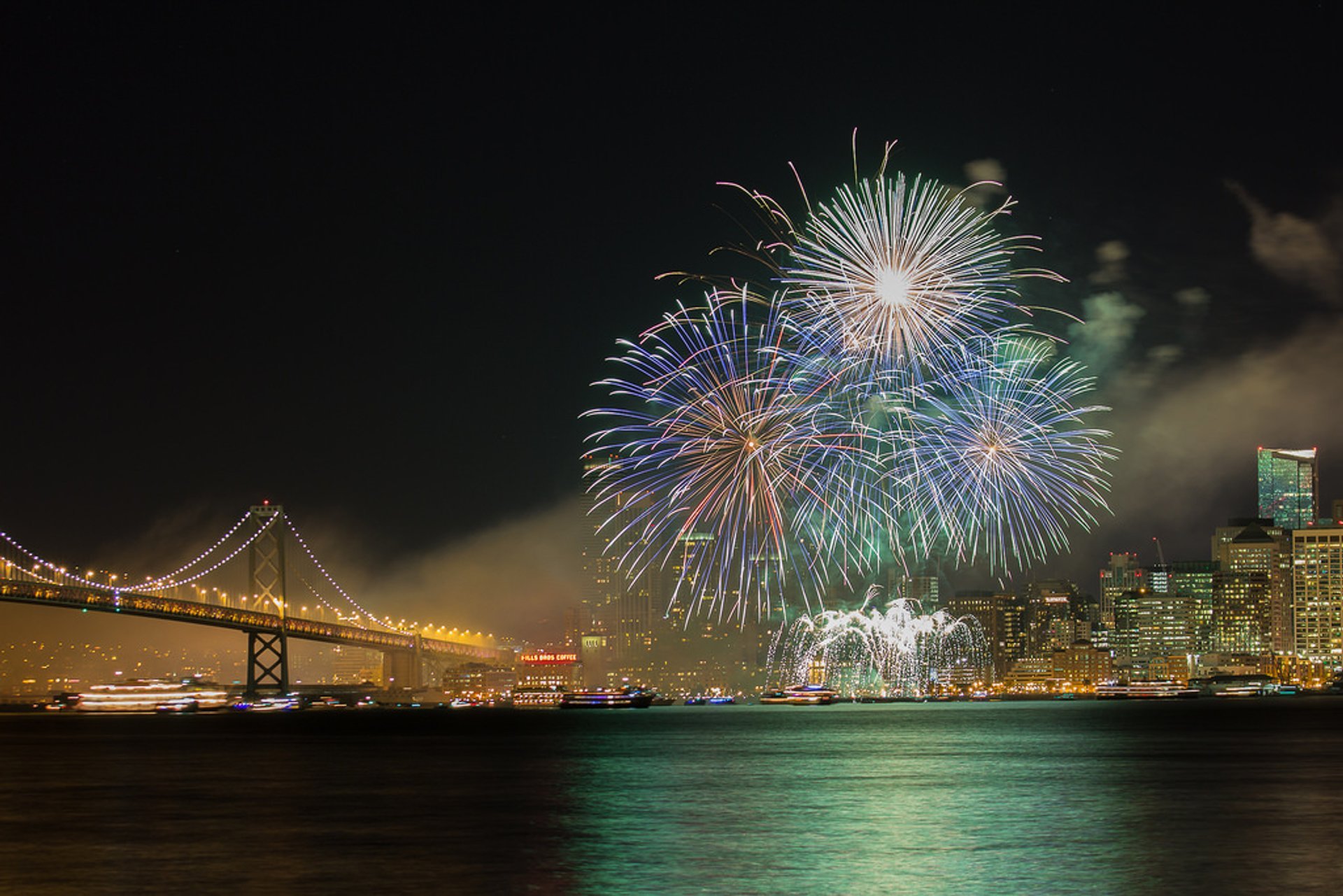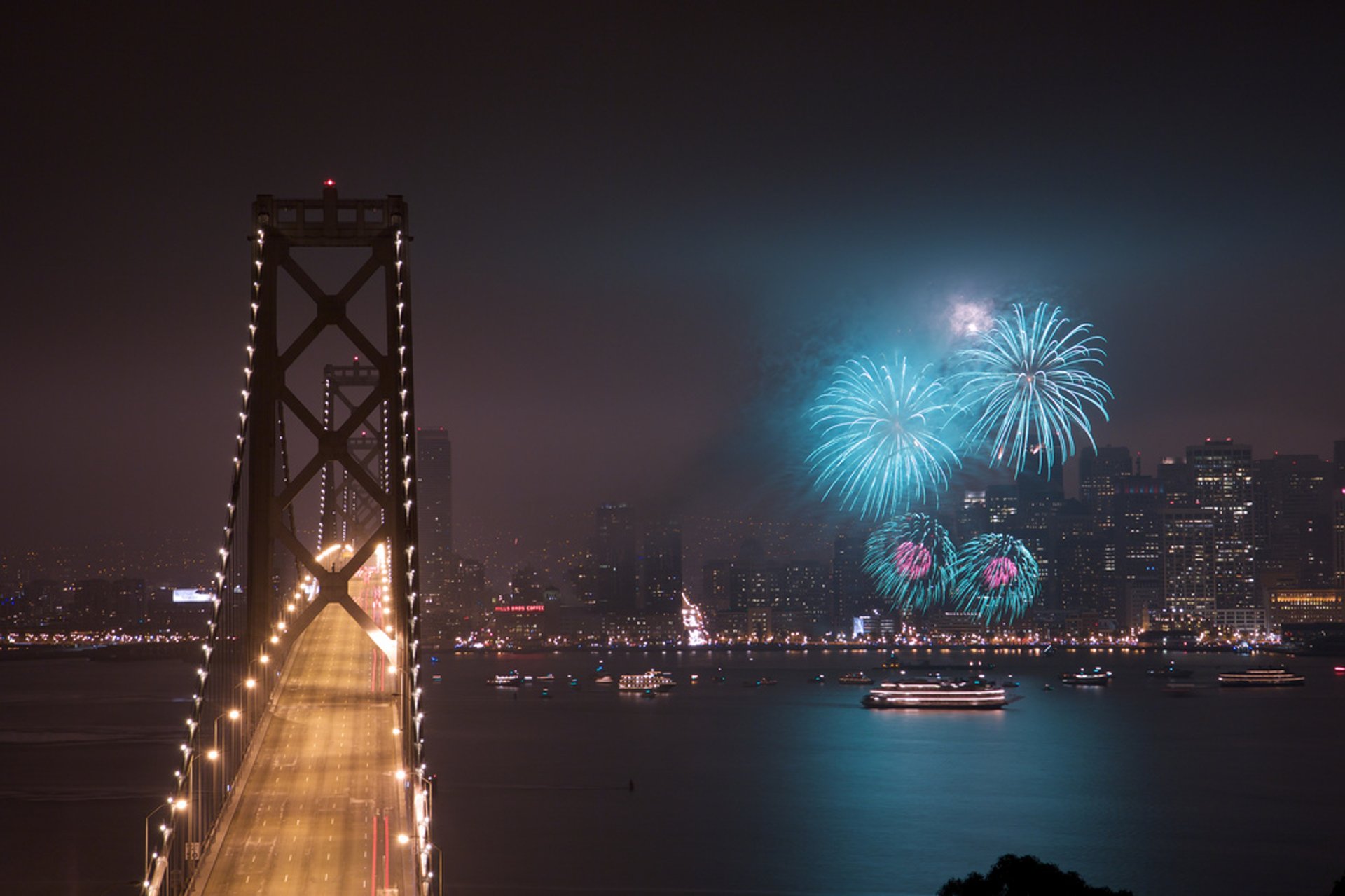 New Year fireworks over San Francisco as seen from Treasure Island
See accommodations nearby
Every year, San Francisco sees fascinating New Year's Eve fireworks, a gorgeous display over the waterfront between the Ferry Building and the SF Bay Bridge. It's one of the most attended celebrations in the Bay Area with about 200,000 awed spectators annually.
The show usually kicks off at 11:59 pm on December 31 and lasts for about 15-20 minutes. Best viewpoints start gathering people at about 7 pm, but on a clear night, the display is worth both time and effort! Well, you might be lucky to get a good spot even if you arrive one hour in advance. While people are waiting for the fireworks to kick off, they enjoy a picnic, play some games, and enjoy their time with friends and family.
Best places for watching New Year's Eve fireworks
One of the best spots to watch fireworks over San Francisco is the waterfront area south of the Ferry Building near Pier 14. The 15-minute pyrotechnic show will be synced to music from the speakers along the Embarcadero between Mission St. and Folsom St.
You can also catch great views from the western side of Treasure Island and from Yerba Buena Island. Consider driving to this place as the most convenient option. Another great option is to hop aboard a cruise for dinner with some dancing and drinking before the show starts, but these sell out quickly so book in advance. If you want to opt for a prix fixe dinner menu while waiting for the New Year's fireworks, you can book a table at one of the rooftop restaurants.
Find hotels and airbnbs near New Year's Eve Fireworks in SF (Map)