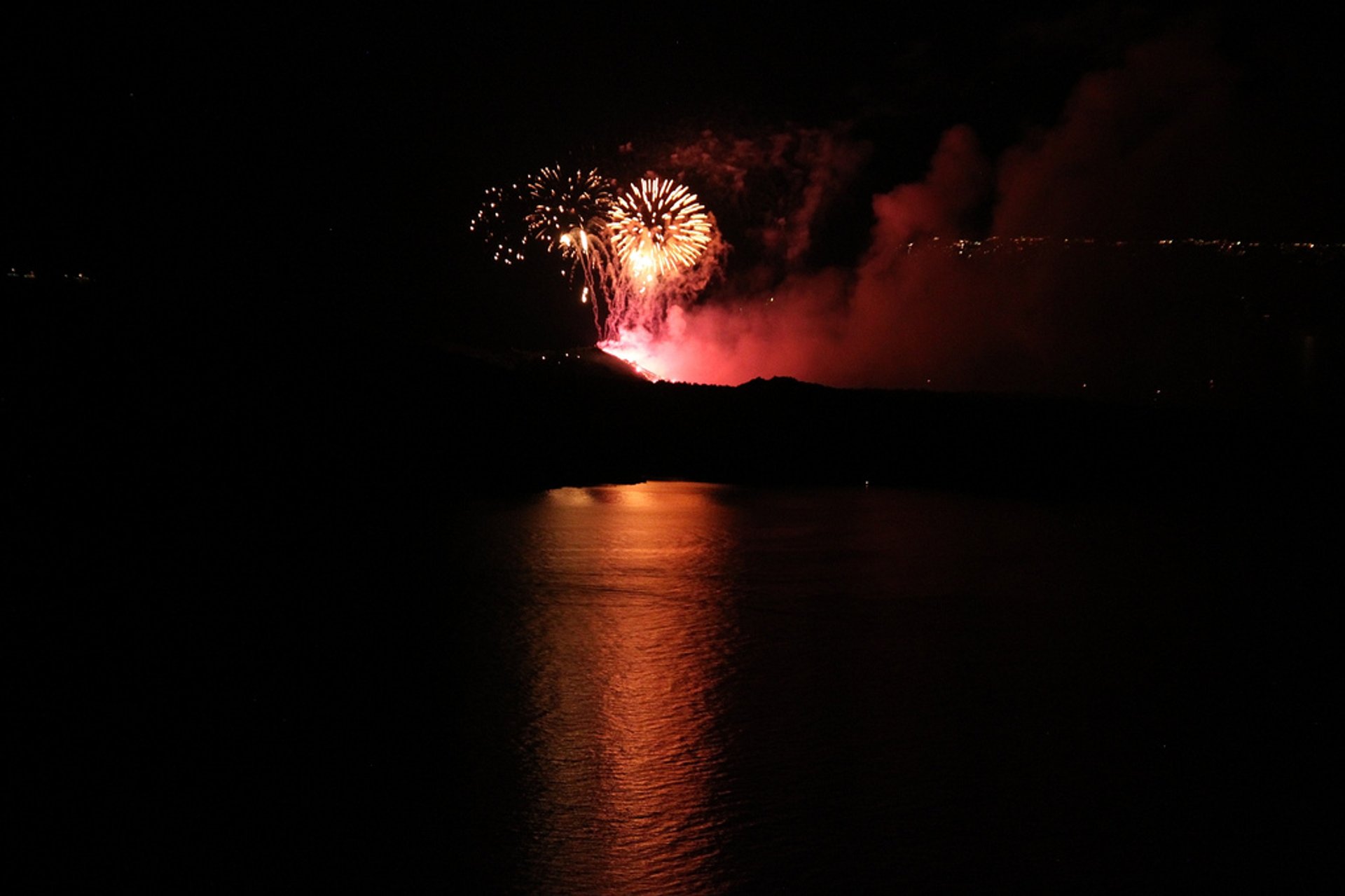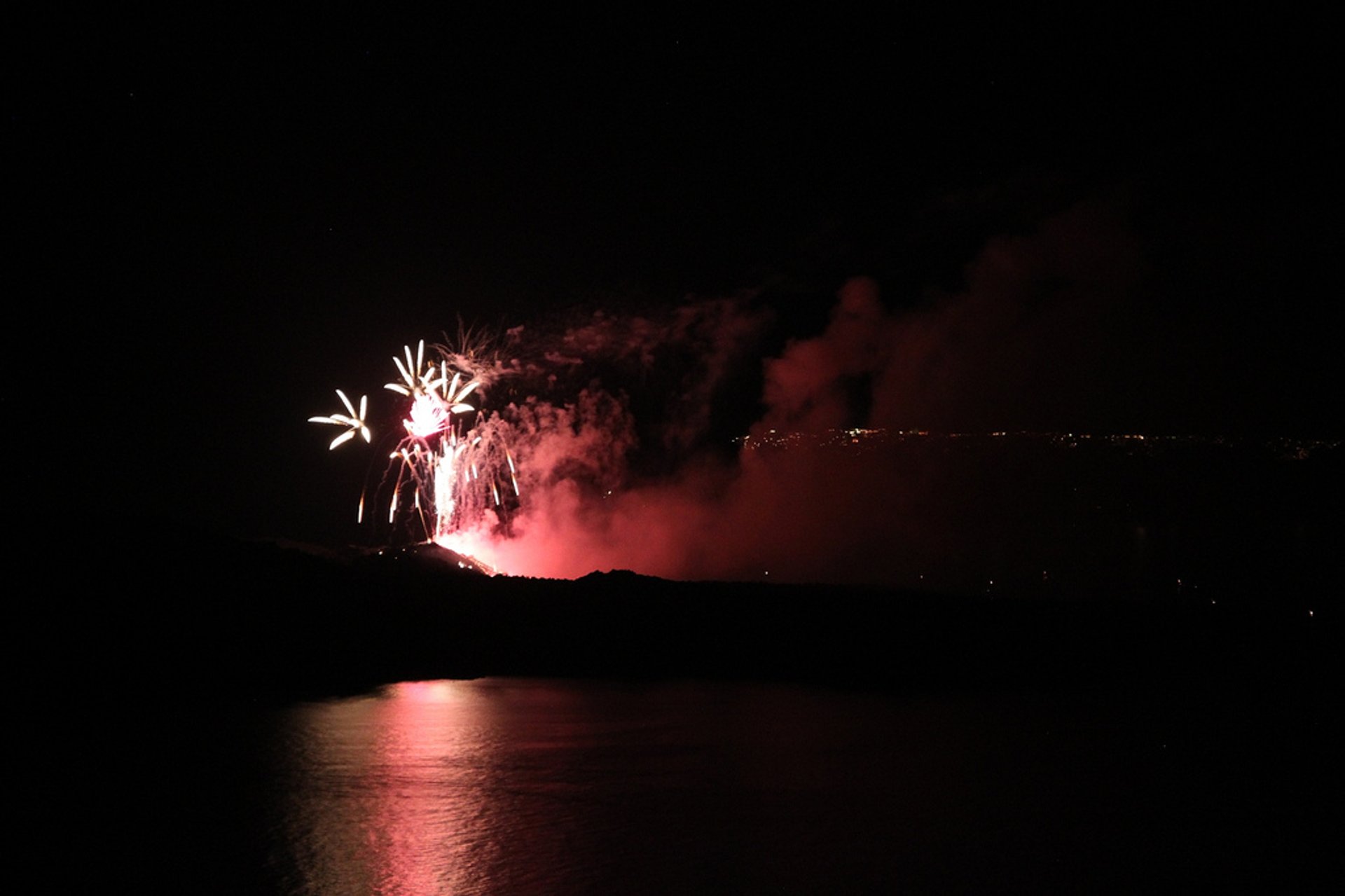 Every September, the island of Santorini, created by a volcano, celebrates "Ifaisteia" (from Greek ηφαίστειο or volcano). The festivities include a series of live music concerts, photography and art exhibitions, theatrical and dance performances. The major highlight of the festival is the recreation of the volcanic eruption on Santorini. That famous Minoan Eruption occurred in the area around 1600BC,
The influence of the eruption cannot be overrated for the ancient civilization living in Europe during ancient times. Therefore, the reenactment of this huge event serves as a commemoration of how easy everything can be changed by nature. The spectacular show is made by fireworks flying out of the volcano, making it a stunning view. Not only the fireworks show, but also sound and light effects are used to reenact the lava flow and the explosions of the volcano.
Many spectators rent out small boats to position themselves near the volcano caldera to enjoy the pyrotechnic spectacle to its fullest. Cruise ships also flock to the caldera to grant their passengers the most amazing views. The culmination of the festival usually begins with the concert of a top Greek performer. Music is followed by fireworks after darkness falls on Santorini. It's a great experience, combining lights colors and music. It attracts many visitors to Santorini during the mellow month of September.
Find hotels and airbnbs near Ifestia Festival (Map)