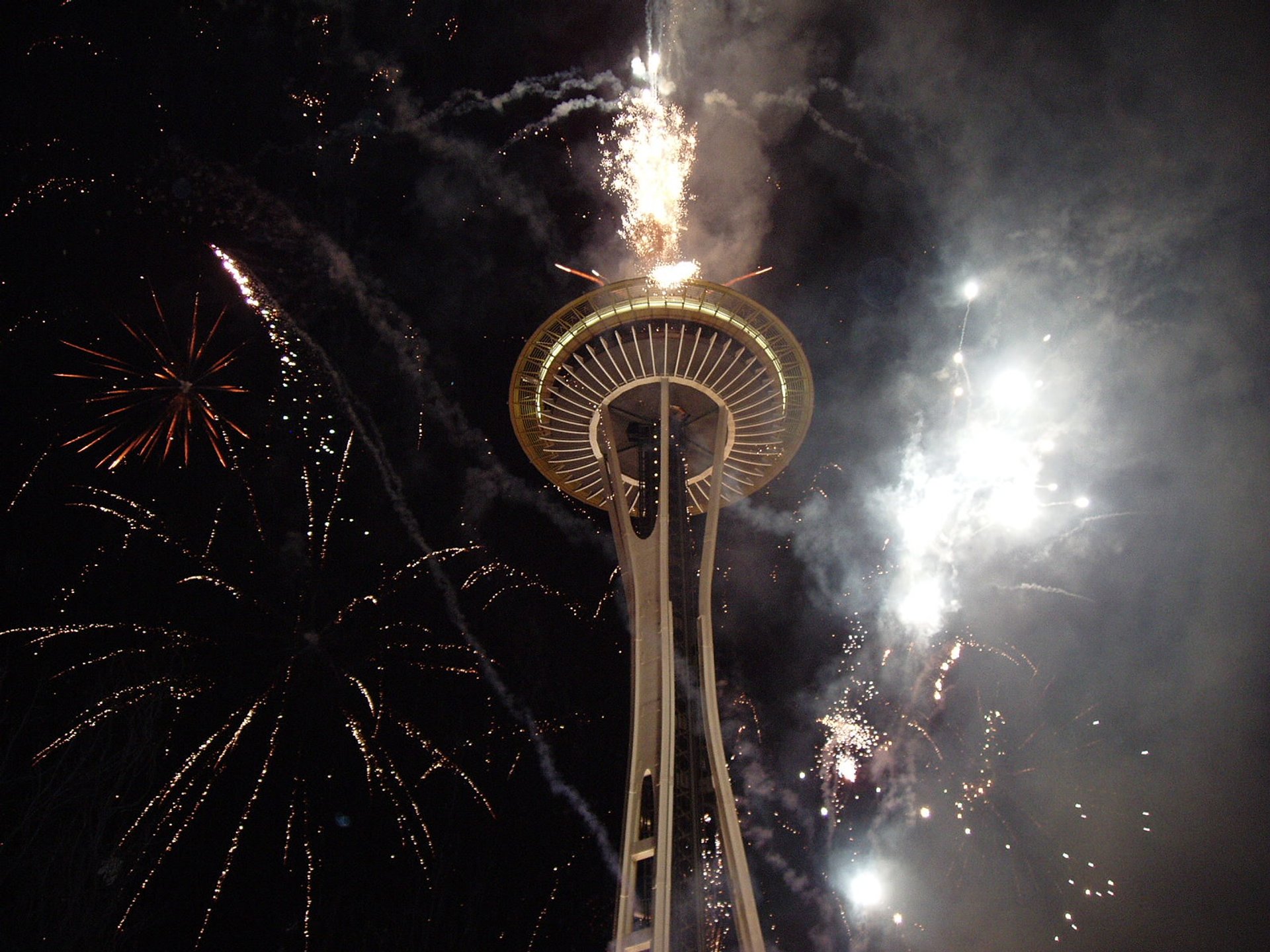 The largest New Year's Eve celebration fills the spaces of Seattle Center with two significant festivities that converge at midnight for splendid fireworks displays. At midnight, the whole city can observe the sky light up with colorful blasts. The Armory stage hosts Left Turn on Blue, a famous band that plays soul and blues guaranteed to get everyone on the dancefloor. You can also dance to live electronic music and a video projection show for Fountain of Light at the International Fountain. Both events are free to enjoy, and so are the fireworks shows that light up the sky at midnight.
If you like to observe the fireworks in solitude, make your way to Ivar's Fish Bar on Northlake, where you can enjoy tasty food, live music, and a spectacular view far away from the crowds. Advanced reservations here are required, and the final price can range, depending on your selections.
To watch the fireworks, you can also hop on Washington State Ferry right before midnight. For a perfectly-timed journey, you can head over to Bremerton for a festive dinner and make it to the fireworks ferry on the way back to the city.
For New Year's Eve, The Pacific Science Center is a place where SPECTRA: New Year's Eve Under the Arches happens. During the event, you'll find plenty of special entertainment—from exotic animals to drinks, live music, and building your own glam robot. You can also check out the Science Center exhibits.
Find hotels and airbnbs near New Year's Eve (Map)