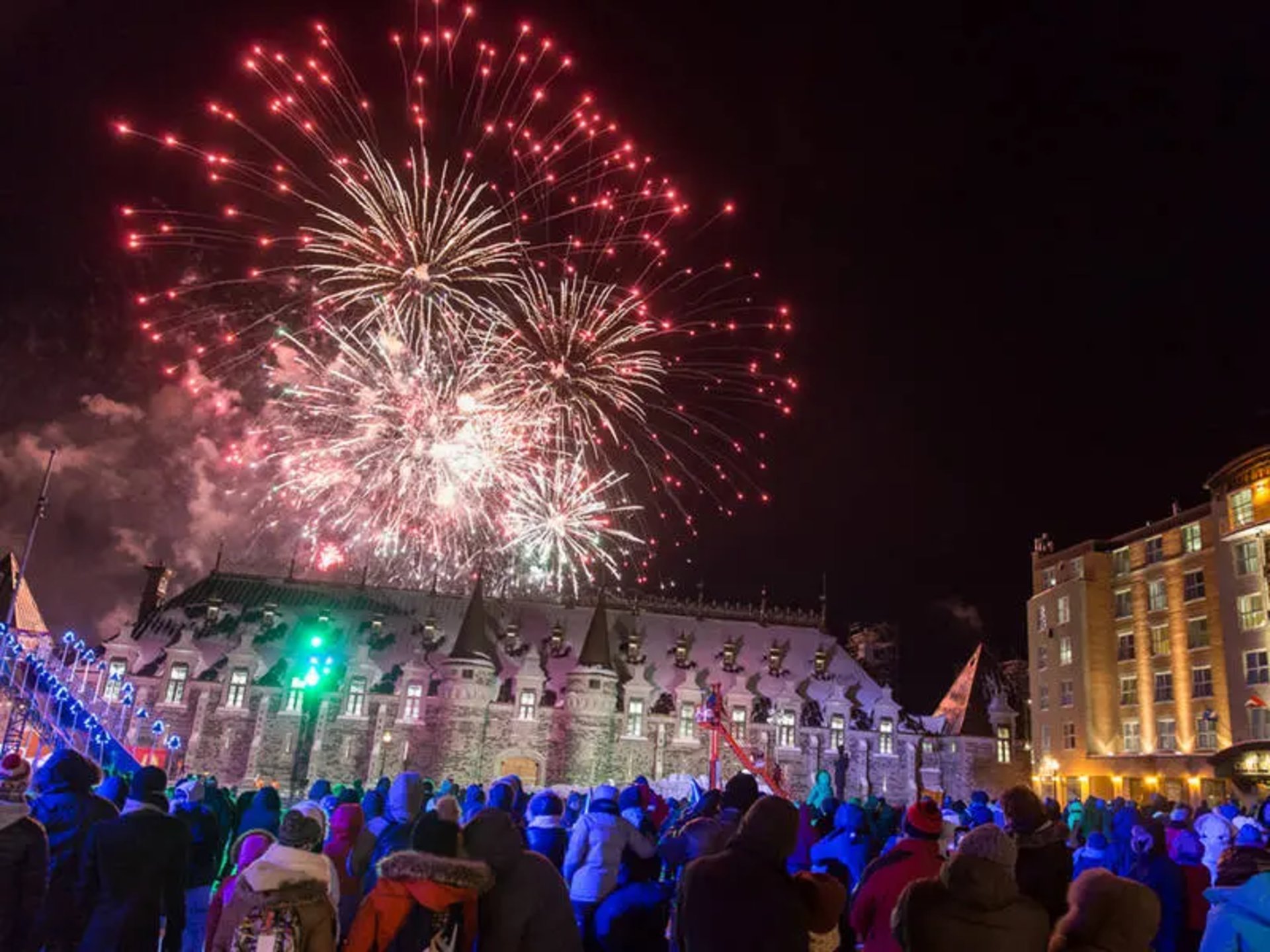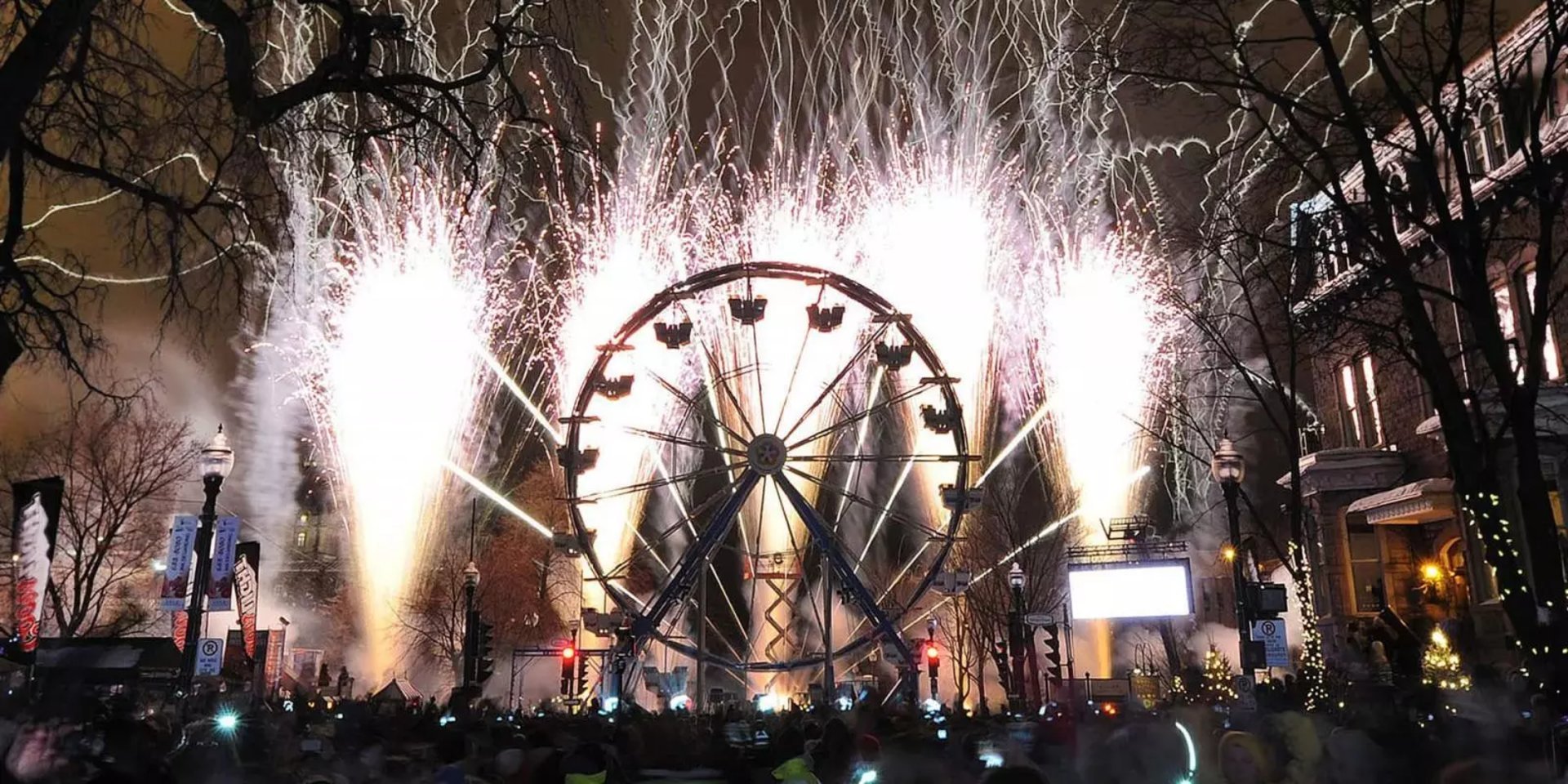 Quebec City might seem freezing on New Year's Eve, but you can surely count on a super warm atmosphere on the streets! Located by the Saint Lawrence River, Vieux-Québec is one of the oldest cities in North America, dating back to 1608. Its narrow historic streets, lined by restaurants and bars, are an excellent destination to celebrate the New Year. The city also offers an annual festive program of events, full of music, art, and outdoor fun.
Toboggan Festival (December 28–31, 2023)
To participate in the largest New Year's Eve celebration in Quebec City, head straight to Grande Allée, the epicenter of the restaurant and bar scene in Quebec City! You don't even have to wait for December 31, as all the action kicks off a few days before. There is something for everyone, from black-tie events to street parties and light shows. The Big Wheel panorama, the Nordic village with snow slides, and an old-fashioned carousel guarantee fun activities for all ages.
Dance Parties
When you celebrate NYE in Quebec City, you don't have to make nightclub reservations because the best dance music will be available for free at George-V Place, right in the heart of the city. Electronic Dance Music and the best Canadian DJs will do their best to keep everyone warm and happy during a chilly night!
New Year Countdown in Quebec City
On December 31, a big stage is set up for a massive live concert and exciting entertainment in front of the Parliament building. The festivities culminate at midnight on New Year's Eve with the festive countdown, followed by fireworks. The diverse program and plenty of entertainment options ensure a fantastic night for visitors!
Find hotels and airbnbs near Quebec City New Year's Eve (Map)