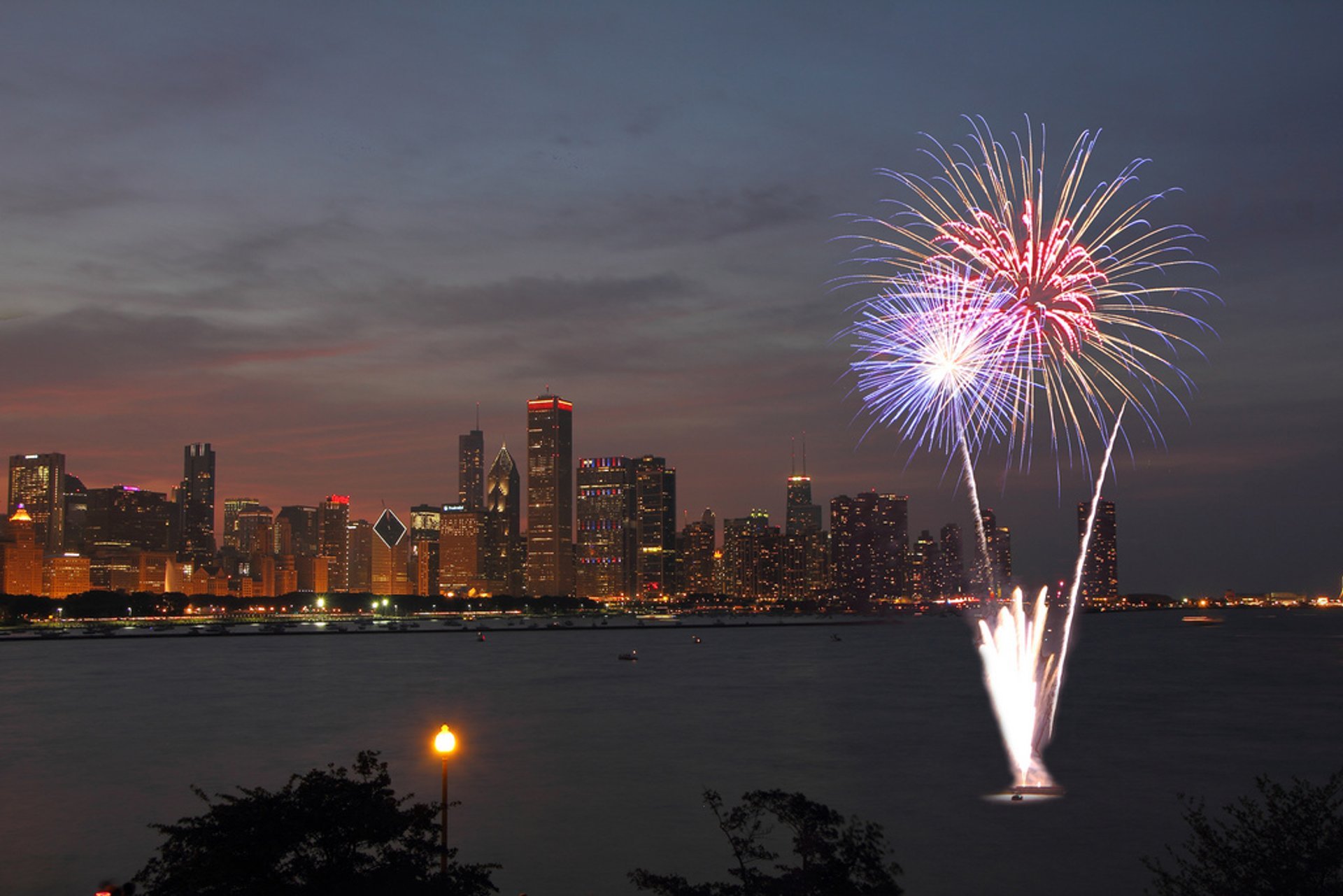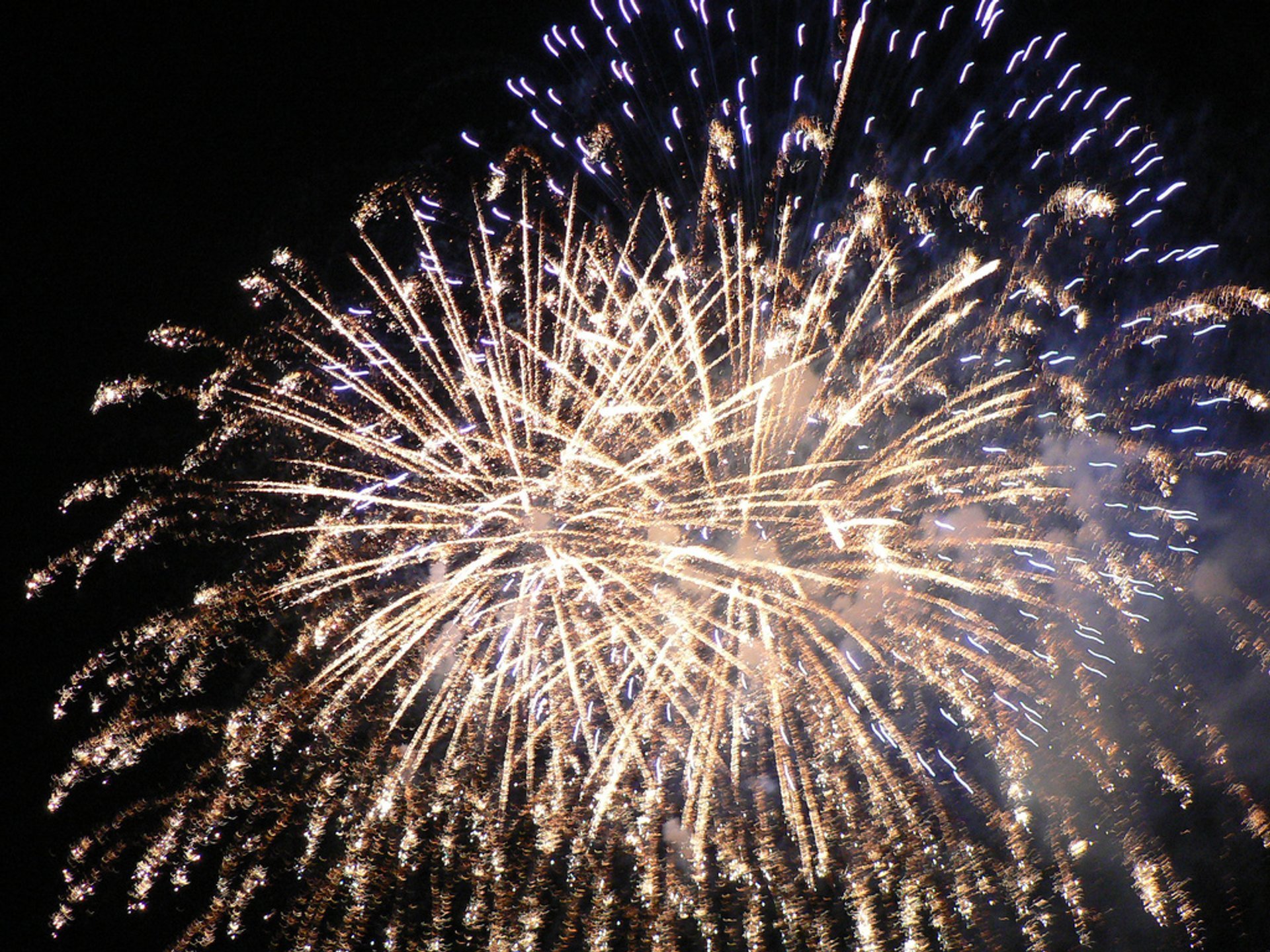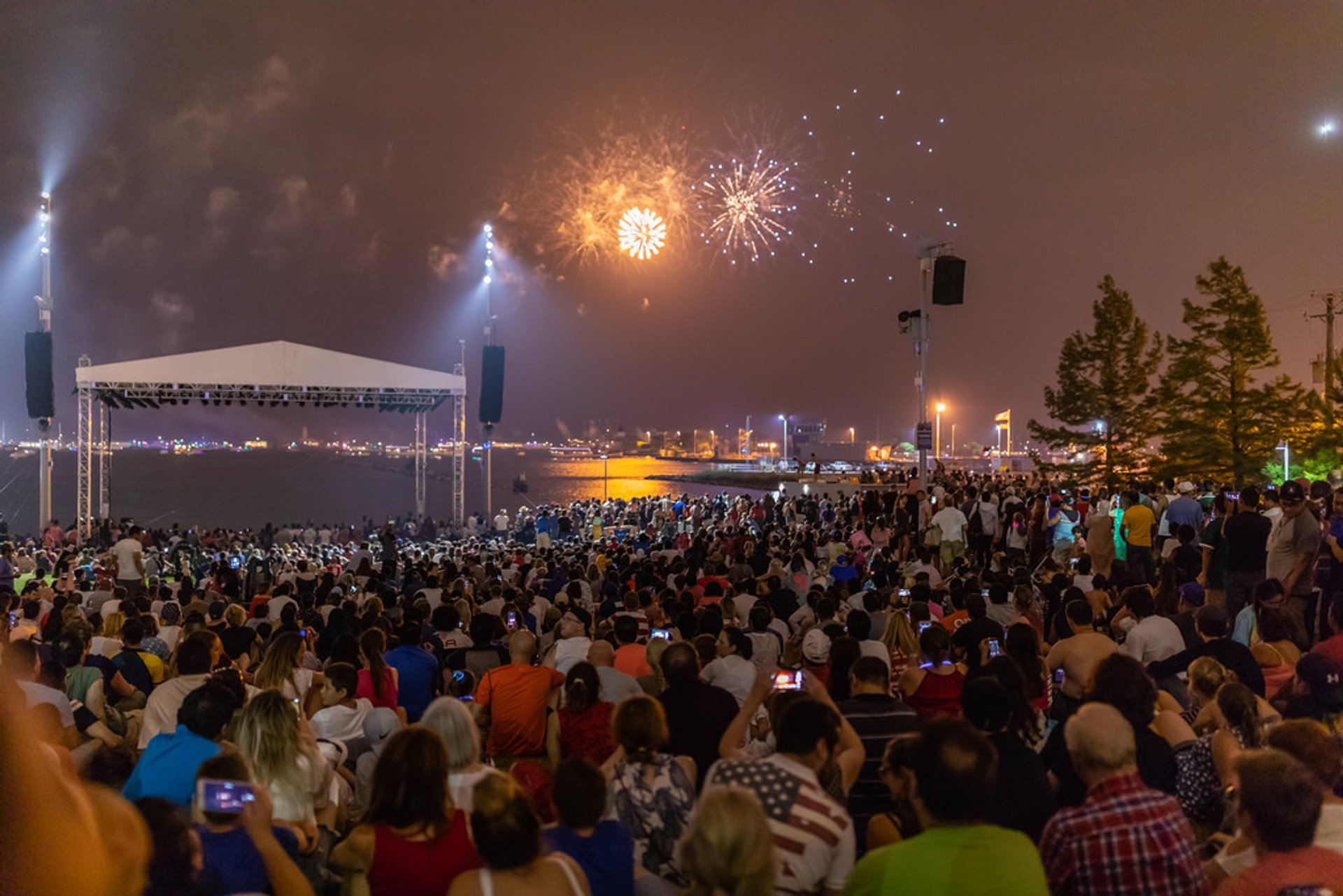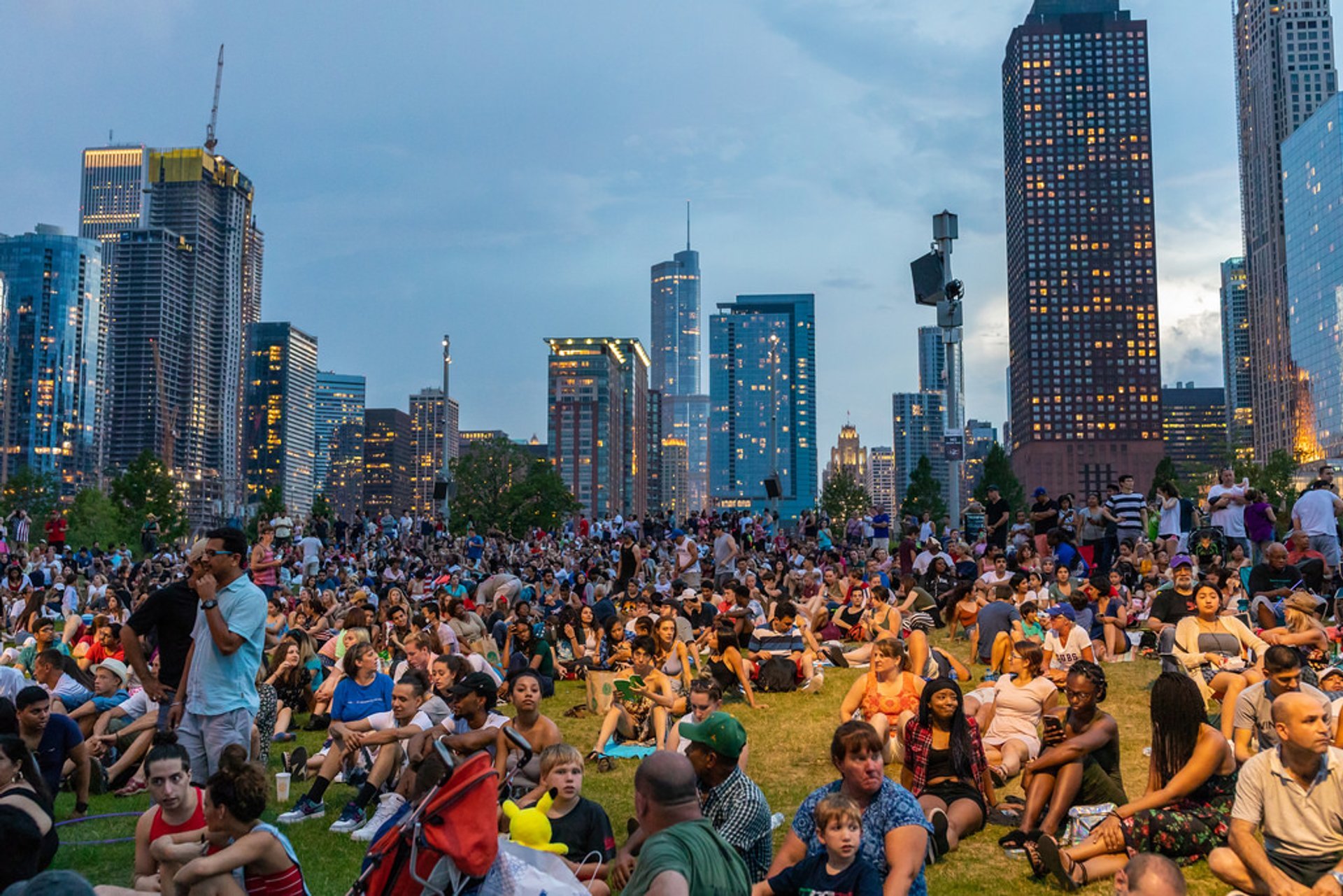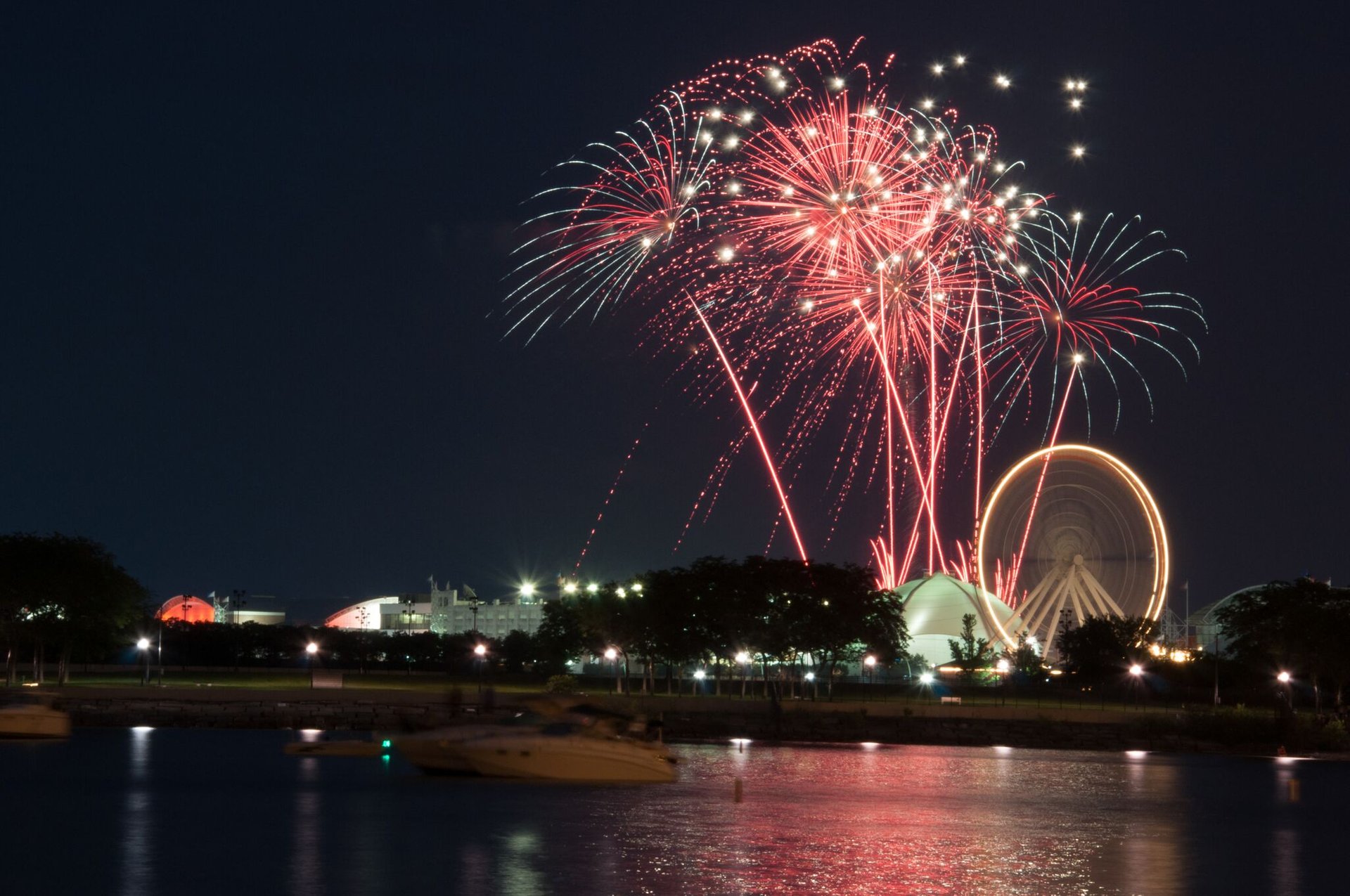 Independence Day celebrations in Chicago include many fun activities—festivals, concerts, fairs, and, of course, the most spectacular pyrotechnics show of the year. Most festive events take place on the picturesque shores of Lake Michigan!
Grant Park Music Festival (July 5, 2023)
The Jay Pritzker Pavilion at Millennium Park hosts Independence Day Salute within the Grant Park Music Festival. There will be lots of patriotic favorites between 6:30 and 8 pm, such as the Armed Forces Salute, America the Beautiful, the 1812 Overture, and the grand finale Stars and Stripes Forever. This festival is free of charge and available for the whole family!
Celebration on Navy Pier (July 1–2, 2023)
Navy Pier also offers a family-friendly celebration called Live on the Lake! The free concert series is scheduled from 2 pm through 9 pm. The festive program features OSTON, The Shades, and Creedence Revived. Navy Pier fireworks are the most popular part of the holiday. Normally, you can watch the show from the Navy Pier or book a lake cruise to marvel at this special spectacle over Lake Michigan in the most comfortable way.
4th on 53rd Parade (July 4)
4th on 53rd is the main Independence Day celebration on The South Side and one of the most anticipated annual events in Hyde Park. The free festival, which attracts about 10,000 attendees, starts with a vibrant parade along 53rd Street, followed by a community party and a picnic in Nichols Park. The event runs from 10: 30 am to 3 pm.
International Festival of Life (July 1–4, 2023)
Since 1993, the International Festival of Life has been part of the 4th of July celebrations in Chicago. The festival, which is held at Washington Park, features performances, food, arts, crafts, games, and family-friendly activities. Plenty of entertainment is available on several stages, including African/Caribbean live music.
Find hotels and airbnbs near 4th of July Fireworks & Events (Map)