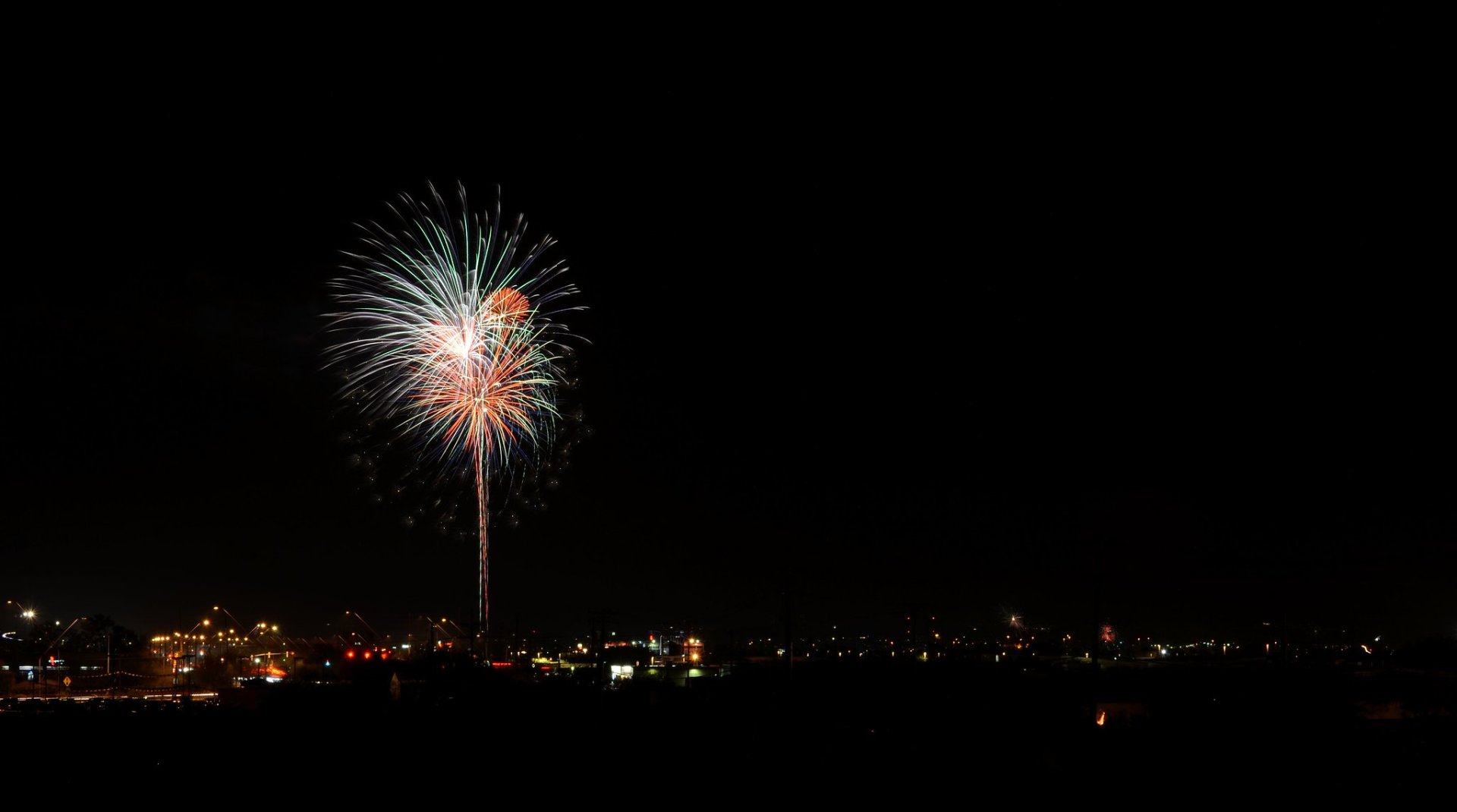 Tucson, its suburbs, and other cities all over Southern Arizona annually host dozens of the 4th of July events to help you have an unforgettable Independence Day. You'll definitely catch some live concerts, restaurant dining, patriotic runs, and firework displays. The fun-packed program has something for everyone, but the problem is it differs yearly. Still, you can always count on the iconic "A" Mountain Fireworks Celebration in Downtown Tucson.
"A" Mountain Fireworks Celebration
Visit the central annual 4th of July party and a long-lasting Tucson's tradition at Tucson Convention Center. The venue annually hosts multiple events within "A" Mountain Fireworks Celebration. You can enjoy live entertainment, food, and drinks between 7 pm and 10 pm. The festivities traditionally culminate at 9:15 pm with the free firework show over Sentinel Peak Park ("A" Mountain). So feel free to leave your car at the TCC's parking lot and make some great memories of your 4th of July celebration in Tucson.
Marana's Star-Spangled Spectacular (July 4, 2023)
Alternatively, you can also drive to the town of Marana and check out the annual Star-Spangled Spectacular festivities at Crossroads at Silverbell District Park, 11 miles (18 km) northwest of Tucson. The pinnacle of the party is definitely the firework display, scheduled for 9 pm. But other attractions featured at the festival through the day include a car show, field games, vendors, and plenty entertainment for the youngest visitors. Treat your kids to inflatables, musical instruments, a petting zoo, and a creation station.
July 4th Celebration in Oro Valley (July 4, 2023)
Likewise, you have an option to head 10 miles (16 km) north of Tucson to celebrate the nation in Oro Valley. The festivities run at James D. Kriegh Park from 5 to 9 pm, with Oro Valley Aquatic Center operating till 8 pm. The program offers live music, food trucks, a beer garden, and the crowd's favorite—a laser light show. Kids will be occupied with jumping castles, face painting, and lawn games.
For more information on what's been precisely scheduled this year, we highly recommend checking the official Tucson tourism website or contacting them via Facebook. You can find the links in the External Resources below. Also, take a look at the map suggesting the best accommodations nearby.
Find hotels and airbnbs near 4th of July Events in Tucson (Map)